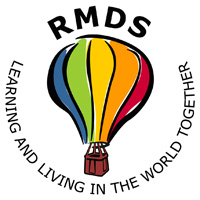 SCHOOL NEWS in Brief…..
28th January 2016
Lights Camera Action - for All Classes !!!!
We are delighted to be including the 5th and 6th Classes in this year's RMDS Cinema Night.  A 5th Movie will now be screened in the Seomra Spraoi on the 5th Feb and this movie will be open to 5th and 6th class children.  The title of the movie is to be confirmed but it may be 12A and therefore only open to the older classes.  We request that this room is monitored by a rote of 5th & 6th parent volunteers.  Class reps to circulate details.
Tickets will go on sale from this morning until early next week - if tickets have not sold out before then!!!
Tickets allocated on a first come first served basis.
- Minions
- The Peanuts Movie
- Star of the Sea
- Inside Out
Please note that a parent/guardian must remain on site throughout.  All tickets (parents & Children) are 5 euro and include refreshments/snack pack.  Movies start at 7pm sharp.
Avril Whelan, PA
RMDS School Age Childcare
FEBRUARY MIDTERM CAMP

The Midterm Camp will run from 15th February – 19th February 2016, from 8.30 – 2.00pm.
Childcare 2pm – 6pm (CHILDCARE EXTRA Supplement)
€70 per child/ €120 for two siblings
Limited Number of Places. Collect application forms outside the office.
Payment can be made online through the Easy Payments system – click on the contact button and scroll down to the childcare pay button.
Payment and completed form will confirm your place.
Information from Caroline Percival on 085-1156506 or email childcare@rmds.ie.
Don't forget to keep an eye on the school website, www.rmds.ie