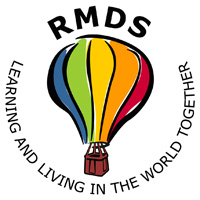 SCHOOL NEWS in Brief…..
28th May 2015
 From the Principal's desk:
Headlice continue to be an ongoing problem. The only solution is for every family to take responsibility to regularly check the heads at home for lice and for eggs. Please do so over the long weekend.
A reminder that the school will be closed tomorrow for the present junior infants due to the reception day for the incoming class.
All upcoming dates and events are on the school calendar on the website (www.rmds.ie).
The Student Council looks forward to welcoming Stepaside Educate Together Student Council to our school next Wednesday.
From the PA:
RMDS Sports Day Reminder - Sunday 7th June, Sandford Park, registration from 11am.  The race programme will be circulated by email shortly. Please let your class rep know if you are available to help on the day- there are still a few slots to be filled.   Encouraging all home bakers to bring along cookies, muffins, etc, which will be sold from the tuck shop!  Ranelagh Gaels will also be at the Sports Day this year.  They will be encouraging boys and girls to come and try the GAA activities, and will have information about the training schedule starting Sept 2015.
RMDS Parents Night Out is confirmed for 12th June.  Details to be circulated by class rep.  Please keep the date free!
Reminder that Mini Mortons Cup is on this evening in Bushy Park.  Both teams will be kitted out in their new RMDS Sports Jerseys, which the PA were delighted to sponsor - here's hoping they do the trick!  The Mini Mortons Cup is always a great evening out - so please do come along and support the 2 teams representing RMDS.  Best of luck to all the boys and girls from Rang 1-3 taking part.
From the Green School committee:
Thanks to the volunteers from Rang 5, 4 and 3 who gave up their big break this week to tidy the area in front of the school for the Bloom Fringe event in Ranelagh this weekend. This is also part of the Tidy town application for Ranelagh village. We have also placed posters and poo bags in the park to encourage dog owners to clean up after their dogs.  Don't forget the Big Bloom plant sale in the triangle at 11am on Saturday.