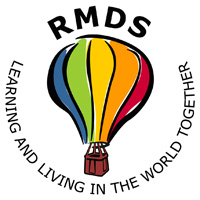 SCHOOL NEWS in Brief…..
29th November 2018
From the Principal's desk:
A reminder that the Christmas Concert will take place on Thursday, 20th December here in the school as follows:
9.30 a.m:         Junior Infants, Senior Infants, Rang 1 and Rang 2
11.00 a.m:       Rang 3, Rang 4, Rang 5 and Rang 6.
The theme of the concert this year is Festivals of Light with the children drawing from different aspects of the curriculum, including Core Curriculum, drama, music, visual arts, language and SPHE to explore the various beliefs and traditions based on the theme of light.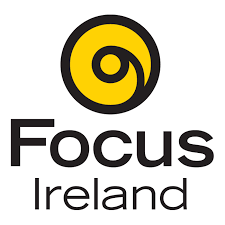 Our Festive Charity this year is once more Focus Ireland – a very worthwhile charity which does great work in the fight against homelessness.  A reminder that the final day for bringing in an item for the hampers which will be delivered to Focus Ireland is this Monday, 3rd December. All details are in a previous email!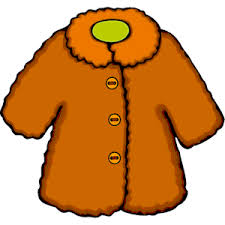 Please ensure all children from Junior Infants all the way up to Rang 6 come to school each morning with a warm coat! It is important that the children get out into the fresh air each day but they need to be dressed for this cold spell!
School will close for the Christmas holidays on Friday, 21st December at 12pm and reopen on Monday, 7th January 2019.
Please check for lost property at the gate in the morning. All items left at the weekend will be donated to charity.
Rosemarie Stynes
From the Exec:
Thank you to the many who have already responded to the RMDS Ethos Review Survey.  For anyone who still wishes to participate, the Survey remains open until tomorrow, Friday 30th November.  This is a great opportunity for the school community to have their say on our Ethos so your participation is crucial and valued.  Thank you!
From the PA:
Table Quiz….and the results are in!!! 
A great night was had by all at this year's Table Quiz. Masterfully hosted by Brendan Breen (Thank you Brendan!) and resulting in a clear winner, joint runners up and joint third! Congratulations! 
1st place  - Rang 4 (Helen, Hugh, Lisa and Owen)
Joint 2nd -  Rang 1 (Matt, Hélène, Ailise and Liam); Rang 2 (Florence, Philip, Jennifer and Ian)
Joint 3rd - Rang 1 (Rachel, Ronan, Niamh and Breffni); Senior Infants (Lorraine, David, Niall and Sarah).
There was a great turnout, with 18 tables in total. A very big THANK YOU to everyone for all the support on the night and help with the organisation in advance.
Christmas Trees
The trees arrive Saturday morning….yaay!! Have you told all your family and friends where to get the best Christmas trees this festive season? We ho... ho... hope so!!!
Trees will be on sale in the school yard from 10am - 6pm on 1st, 2nd  & 8th and 9th December at 11am - 3pm (the hours of the RMDS Christmas Fair!) on the 9th.
All volunteers still very welcome to help over the next two weekends, just contact pa@rmds.ie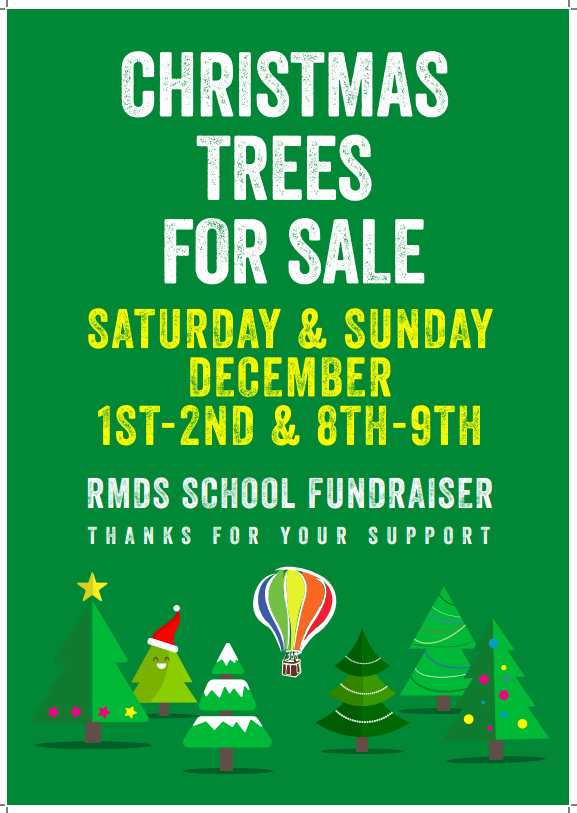 Christmas Fair: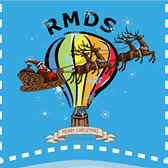 The RMDS Christmas Fair is on December 9th 11 a.m - 3 p.m
There is SO much to look forward to at the BIGGEST event on the School calendar and we need your support.
Vintage Stall: Please bring along any second hand clothes you no longer need!
Toy Shop:  Looking to let go of those good quality kids toys that are no longer in use, bring them along to the Fair (No books required as there will already be a pop-up book shop)
Both clothes and toys can be dropped at the school gates next week between Tuesday & Friday J
Need more information? No problem! Just contact: xmasfair@rmds.ie 
The PA Christmas Fair Committee
Notices:
RMDS Soccer:
A belated congratulations to all the children who represented RMDS in the FAI Futsal competition before Halloween. One of our boys' team made it to the semi finals while the other one performed well in the groups. The girls' team, under Ms. Ryan's guidance, remained undefeated and won the competition in a tense penalty shootout! Many thanks to those parents who helped out, particularly Brian Foley and Dori Kelly!
In other news our RMDS Rovers performed well in very tough conditions losing to Scoil Bhríde in their debut match yesterday. Well done to everyone on their performance. Both the RMDS Legends and RMDS Gladiators have a couple of games coming up before Christmas, wishing them good luck!
Mr. Perera
Attention all – LEGO required!!! 


In RMDS we use LEGO regularly for lots of different activities including STEM related tasks. If you have LEGO lying around the house and no longer have any use for it, our enthusiastic children would really appreciate it if you could donate this Lego to our school.  Many thanks!
RMDS School Age Childcare
Information from Caroline Carroll on 085-1156506 or email childcare@rmds.ie.
Don't forget to keep an eye on the school website - www.rmds.ie!