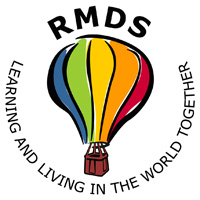 SCHOOL NEWS in Brief…..
29th September 2016
 From the Principal's desk:
Choir starts tomorrow morning – all welcome from Rang 2 upwards. Come to the front door for 8.10am sharp and I will let you in. Happy singing!
Our sympathies to Adrian Gallagher, our extracurricular Irish dancing teacher – Adrian's father passed away last weekend after a short illness. May he rest in peace.
There will be no Irish dancing class today.
From the Board of Management
1. Welcome back to everyone from the BoM, we're looking forward to another busy and active year and to getting to know our new principal Rosemarie Stynes better! The transition has gone really well, and after 24 years at the helm, Joan Whelan's last day in RMDS will be October 19th.
2. Voluntary Contributions. These are really important for the school, so please keep an eye out next week for a letter about this year's VCs!
3. Summer maintenance. There was lots of work done on the school over the summer. Some we can already see - such as the new planters in the yard; and some we will be able to feel - such as better heating in the resource rooms and the seomra spraoi!
4. Diary note! There is DES staff training on Thursday 9th Feb 2017, so the school will be closed for the day.  
From the Patron:

Reminder - an EGM of the The Ranelagh Multi-Denominational School Association ("RMDSA") will be held at the school, Ranelagh Road, Dublin 2, on Tuesday, 11th October 2016 at 8 pm
From the PA:
The RMDS Parents Pub Quiz will take place on the 20th October in the Hill Pub.  Teams of 4 to enter and each team to represent a particular school class.  As always - the winning teams will earn prizes for the classes they represent.
RMDS Parents 0-5k Running Group
From Monday 3rd October, we will begin an 8-10 week plan to achieve 5k running!  The group will train from 08h45 - 09h30 every Monday.  The focus will be on injury-free training, with a very gradual build to the 5k.  Breathing and posture will also be covered.  Weather will never be a deterrent!!! The route will go from the school to Belgrave Sq.  Hoping to see as many as possible.  For any further info - email avrilwhelan@hotmail.com
RMDS School Age Childcare
Information from Caroline Percival on 085-1156506 or email childcare@rmds.ie.
 Don't forget to keep an eye on the school website, www.rmds.ie