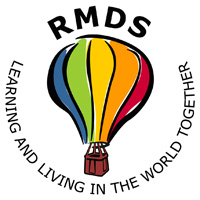 SCHOOL NEWS in Brief…..
30th May 2019
From the Principal's desk: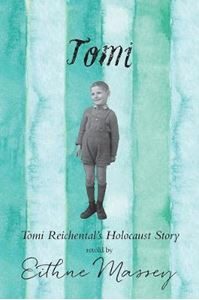 Last week we had the honour and privilege of having Tomi Reichental visit the children from Rang 4 – Rang 6. Tomi is one of the last remaining survivors of the Holocaust, having spent time in the concentration camp in Bergen-Belsen before being liberated in April 1945. He read to the children from his book "Tomi", and explained a little of his story to them. The children also had the opportunity to ask some questions about his experiences before a presentation was made to him on behalf of the children. It was a wonderful opportunity to have Tomi with us as we feel it is important that his story continues to be shared with the children of today and we wanted to share our appreciation for him taking the time to visit our school.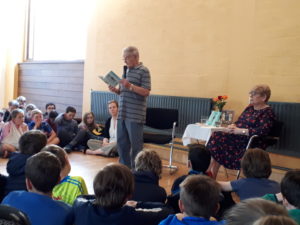 Last November, as you may remember, we had a visit from two inspectors from the Department of Education and Skills who carried out a Curriculum Evaluation in Gaeilge throughout the school. Curriculum Evaluations are a focused evaluation of a particular subject of the Primary School Curriculum. During this evaluation three main aspects of the school's provision for Gaeilge were inspected: the quality of the pupils' learning in Gaeilge, how the school supports pupils' learning in Gaeilge and how the schools plans for Gaeilge. During a Curriculum Evaluation the inspectors visit classrooms, interact with pupils, examine aspects of their work, meet with teachers and review relevant school documents. Oral feedback is given at the end of these evaluations and the school receives a written report.

The Curriculum Evaluation of Gaeilge was a very positive experience for staff and pupils. It acknowledged the positive and supportive attitude towards Gaeilge in the school. It also acknowledged the progress made in Gaeilge by the pupils in our school as well as proving to be a wonderful opportunity for us to reflect on the work being done in RMDS and on recommendations to further improve our practice. This report can now be accessed on the DES website using the following link:
https://www.education.ie/en/Publications/Inspection-Reports-Publications/Curriculum-Evaluations-in-Primary-Schools/19928Q_CEM_9286_20181112.pdf
Well done to all the children who took part in Write – A – Book 2019!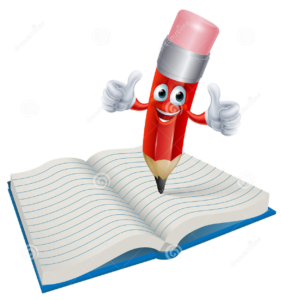 It is a great achievement for each child from Junior Infants right up to Rang 6 to have written and illustrated their very own book. The variety of books and genres was amazing and we certainly have some up and coming authors and illustrators! Write – A – Book Assembly took place this week with all children going home with a certificate acknowledging the hard work and dedication that went into each book. Thank you to all the teachers, staff and parents who supported this great project! It is great to see the enthusiasm reading and writing brings! Also, thank you to our highly esteemed judges who were charged with the difficult decision of judging the books from Rang 3 – Rang 6.  All of our authors will be on display in the window in the coming days.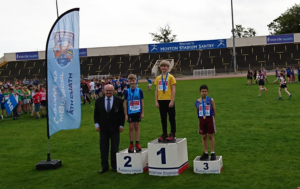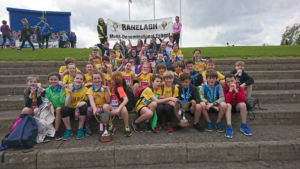 Well done to all our fantastic athletes in Santry last week! They made their way back to RMDS with a record medal count - two first place finishes, one third, joint third/fourth, an individual gold medal and an entire team who gave their absolute all!!! Their team spirit and the encouragement they gave to each other was inspiring. Thank you to Paul Fairbrother who co-ordinated their training for the last few weeks and to Colette Desmond and Christina Dowling who gave support on the day.
Finally, in our busy update – well done to the children from Rang 5 and Rang 6 – Lina, Emma, Tara C., Billy, Luke and Maria who represented RMDS in the NCH on Sunday night with the National Children's Choir – the performance was amazing! Thank you to Therese Coogan, Rita Brennan and Anna Shackleton who worked so hard with both classes on Cór na nÓg this year.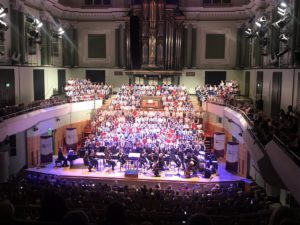 Remember to check out our Twitter page @RMDS_Ranelagh to get up-to-date newsflashes from the classes! At the moment we are enjoying getting news updates from the Rang 6 overnight trip in Delphi!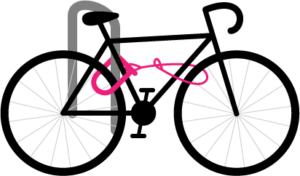 Please ensure all bikes are locked – even those inside the school gate. Bikes can also be left safely locked to the racks outside the back gate.
Please check for lost property at the gate. All items left at the weekend will be donated to charity.
Rosemarie Stynes
From the PA:
END-OF-YEAR PARENTS' NIGHT OUT - JUNE 21st - Save the Date!!!
Hard to believe we're approaching the end of another school year! The annual end-of-year night out is happening on June 21st at The Hill. Hope to see you there! Details to follow. . .
RMDS SPORTS DAY 2018 - JUNE 23rd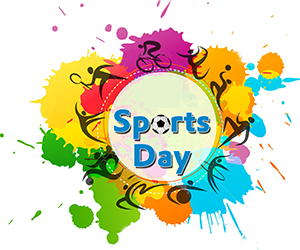 Everyone loved the new venue last year so we're back again this June 23rd from 11am - 2pm - 96 Upper Rathmines Rd (the Alexandra College Grounds beside KPS.)
Look out for the posters, coming up, and we'll e-mail the schedule to all classes the week before.
This event is run by the parents - and needs parents to volunteer on the day!!  Please email brendanjbreen@gmail.com if you can help!
The PA
Notices:
Mini Morton's Cup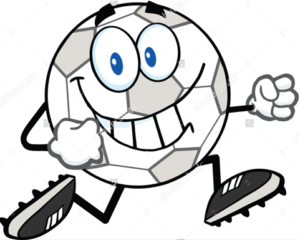 Just a reminder that kick off is at 6.00pm this evening in Bushy Park.
All support is very welcome!

Summer Camp Enrolment Form
1st July – 26th July 2019
Summer Camp is open to all school going children and their friends.
childcare@rmds.ie /085-1156506

Start: 1st – 26th July

Camp Only: 8.30am – 2pm (sign below) (1 Child - €120 per week)
Time: Camp: 8.30 – 2pm
(Special Offer - 10% Discount with 2 siblings = €228 / 15% Discount with 3 siblings = €330)

CAMP ONLY
| | | | |
| --- | --- | --- | --- |
| Name | Week 1,2,3,4 | Age | Special Needs/ Allergies |
|   |   |   |   |
|   |   |   |   |
|   |   |   |   |
Camp and childcare: 8.30am – 5pm (sign below) (1 child - €170 per week)
(Special Offer - 10% Discount with 2 siblings - €323 / 15% Discount with 3 Siblings - €485)

CAMP & CHILDCARE FINISHES AT 5PM
| | | | |
| --- | --- | --- | --- |
| Name | Week 1,2,3,4 | Age | Special Needs/ Allergies |
|   |   |   |   |
|   |   |   |   |
RMDS School Age Childcare
Childcare has some Ad Hoc places available on Mondays, Wednesdays and Fridays.
If you are interested in putting your child's name down advanced noticed is required through email: childcare@rmds.ie
Information from Caroline Carroll - Percival on 085-1156506 or email childcare@rmds.ie.
Don't forget to keep an eye on the school website - www.rmds.ie!