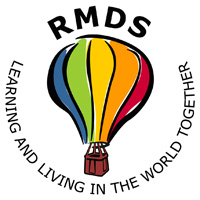 SCHOOL NEWS in Brief…..
31st March 2017
From the Principal's desk:
Well done to Rang 5 who took part in Cór na nÓg last night in the National Baskteball Arena in Tallaght. They took to the stage with 7 other schools from around Dublin taking us through a delightful repertoire of songs which spanned the ages. We are very proud of them! Also, thank you to their teachers and musical directors – Ms. Coogan and Ms. Cawley.
A reminder that we will be getting our Easter holidays next Friday, 7th April. School will close at 12pm and reopen on Monday, 24th April.
Rosemarie Stynes
From the BOM:
Extra-Curricular Activities
This term's ECA classes finish this week, hope you all enjoyed them. Next term's programme will be circulated after Easter. We are sorry to say that we won't be able to offer gymnastics next term, but we hope to have it up and running again in September.
Notices:
RMDS Soccer
Despair and elation for the senior team as they lost a crucial league game but also progressed to the cup quarter final.
The team fought bravely to level the game, having been two goals down. However, much like the Rathfarnham game we couldn't get another goal despite all our pressure. We were then hit with a sucker punch of a goal and lost 4-6. Shane and MVP Cal (3) with the goals. League victory is not beyond our reach but we will need Taney to lose another game, as we beat Sandford.
As for the cup, it was a showstopper of a game. Unfortunately, we threw away a 3 goal lead but were unlucky to have 2 goals disallowed. The match finished 4-4 and went to penalties, with goal machines Shane and Cal both getting 2. 9 brave children stepped up and under pressure scored their penalties. Aidan was MVP not only saving a penalty but also taking it upon himself to take and score one.
Junior Quarter Final - Wednesday, 5th of April.
Senior Final League Game – Thursday, 27th of April.
Senior Quarter Final TBC
 
RMDS Calendar for 2017/18
School reopens: Wednesday, 30th August 2017 at 8.30am
October Mid-Term break: Monday 30th October to Friday 3rd November inclusive
Christmas holidays: School closes on Friday 22nd December 2016 at 12 midday and reopens on Monday 8th January 2017 at 8.30am
February Mid-Term break: Monday 12th February to Friday 16th February inclusive
Easter holidays: School closes on Friday 23rd March 2017 at 12 midday and reopens on Monday 9th April* Public holidays: School will close for the following breaks around the public holidays:
Closed Friday 4th May to Monday 7th May
Closed Friday 1st June to Monday 4th June
Summer holidays: School will close for the summer vacation on Friday 29th June at 12 midday.
* Unless changes are required as part of contingency arrangements to make up for time lost due to unforeseen school closures, in which case the school may reduce the length of the Easter break.
Remember to keep an eye on the calendar on the school website (www.rmds.ie) for forthcoming events and dates.
RMDS School Age Childcare – Easter Camp
RMDS School Age Childcare
Information from Caroline Percival on 085-1156506 or email childcare@rmds.ie.
Don't forget to keep an eye on the school website - www.rmds.ie!