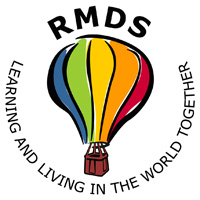 SCHOOL NEWS in Brief…..
31st May 2018
 From the Principal's desk:
It was busy morning this morning with Europe Day celebrated in Rang 6. Well done to Ms. Ryan and all the class for putting together splendid presentations on each of the EU countries – and for providing treats from each country. It was a great celebration of being Irish and European. Thanks to all the parents who came to support the event this morning.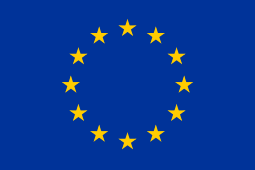 We had our annual Grandparent's Day today with Junior Infants. It was a lovely morning with grandparents travelling from all over including Dublin, Monaghan, Kildare, Donegal, Cork, Louth, Tyrone, England and even all the way from Oregan, USA. Thank you to all the families for making such an effort to be here! It was a really memorable morning for all involved! Thank you to Therese Coogan and Anne Maguire who ensured the morning was a great success!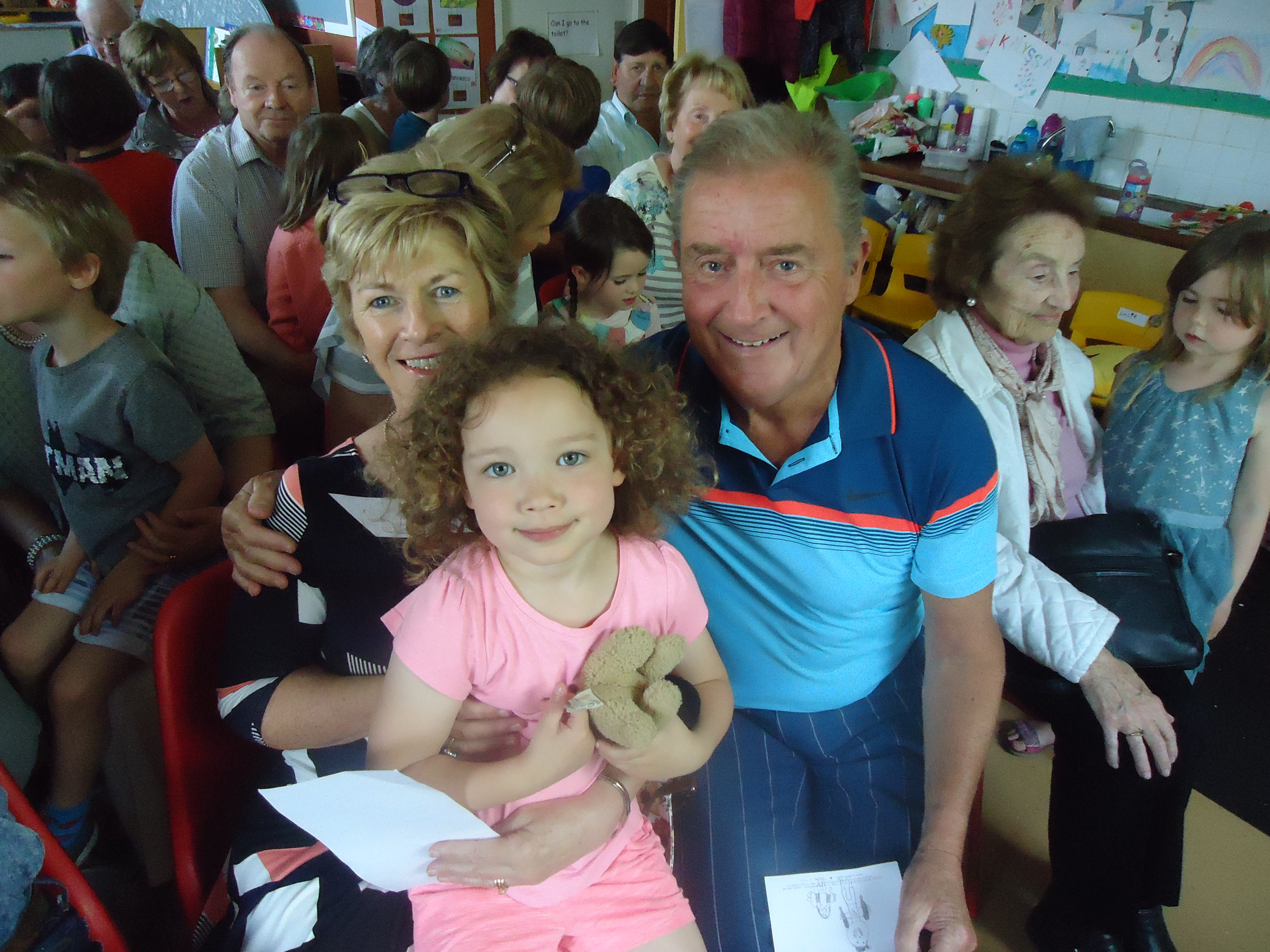 The school will be closed tomorrow, Friday, 1st June and Monday, 4th June for the June bank holiday weekend.
All lost property items left at the weekend will be donated to charity.
 Rosemarie Stynes
From the PA:
RMDS SPORTS DAY 2018
Ready Set Go!!!  Please note the change of venue this year - and the later date! Posters are up and the schedule will be emailed to all the week before the event. 
Sunday 24th June, 11am - 2pm - 96 Upper Rathmines Rd in Alexandra College Grounds beside KPS. This event is run by the parents - and needs parents to volunteer on the day!!  Please email brendanjbreen@gmail.com if you can help!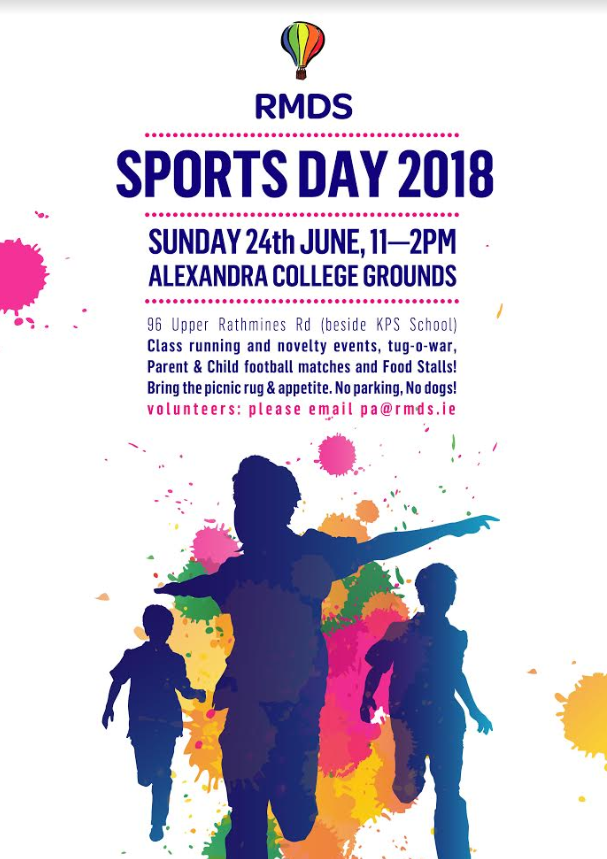 RMDS Parents night out!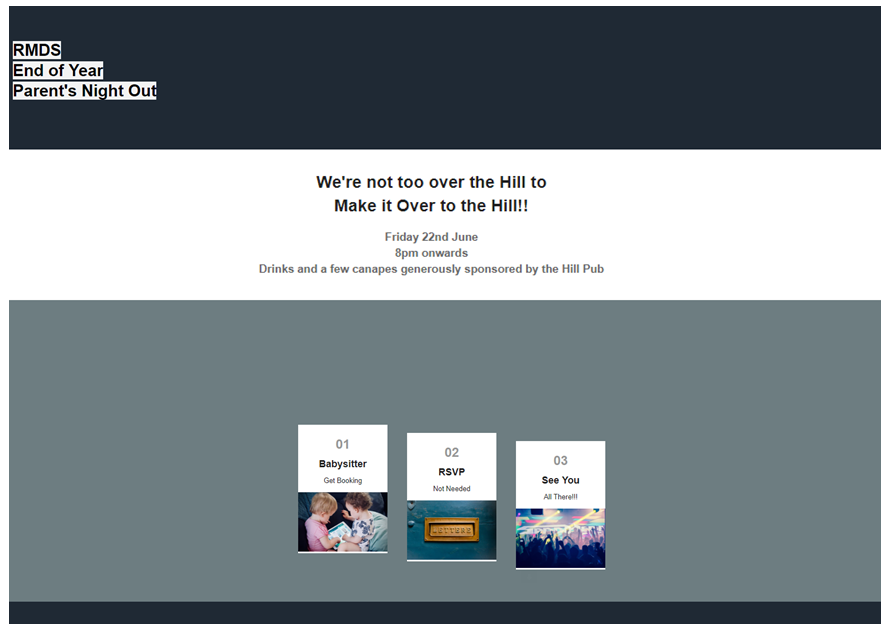 Hope to see you all there!
RMDS PA - Looking for a Chair (person!)
This is an incredibly rewarding role.  No committee experience necessary - there is a great committee in place to support you!  12 months (or more!) from Sept 2018.  Please email all queries, suggestions, volunteers (yes - you can always volunteer someone!!!!) to pa@rmds.ie
 The PA
From the Green School Committee:
Dear Parents/Guardians,
The Green Schools committee have decided to hold a plastic free day in school on Friday June 8th 2018.  The day will celebrate World Environment Day.  The Green Schools Committee has come up with the following items that should not be taken into school on that day:
Clingfilm, tinfoil, juice cartons, crisp packets (popcorn), plastic boxes (salads), plastic sandwich bags, plastic cups, plastic forks and spoons.  
Reusable lunch boxes and water bottles are okay to be used.
World Environment Day will be held on Tuesday June 5th 2018, it is an environmental awareness day, run by the United Nations. The aim of the Day is to raise awareness of the environment and specific environmental issues. 143 countries take part in World Environment Day, and the day focuses on environmental concerns ranging from pollution to global warming and sustainable food production to protection of wildlife.
"Beat Plastic Pollution", is the theme for World Environment Day 2018. It is a call of action for all of us to come together to combat one of the great environmental challenges of our time. The theme invites us all to consider how we can make changes in our everyday lives to reduce the heavy burden of plastic pollution on our natural places, our wildlife – and our own health.
Notices:
School Soccer: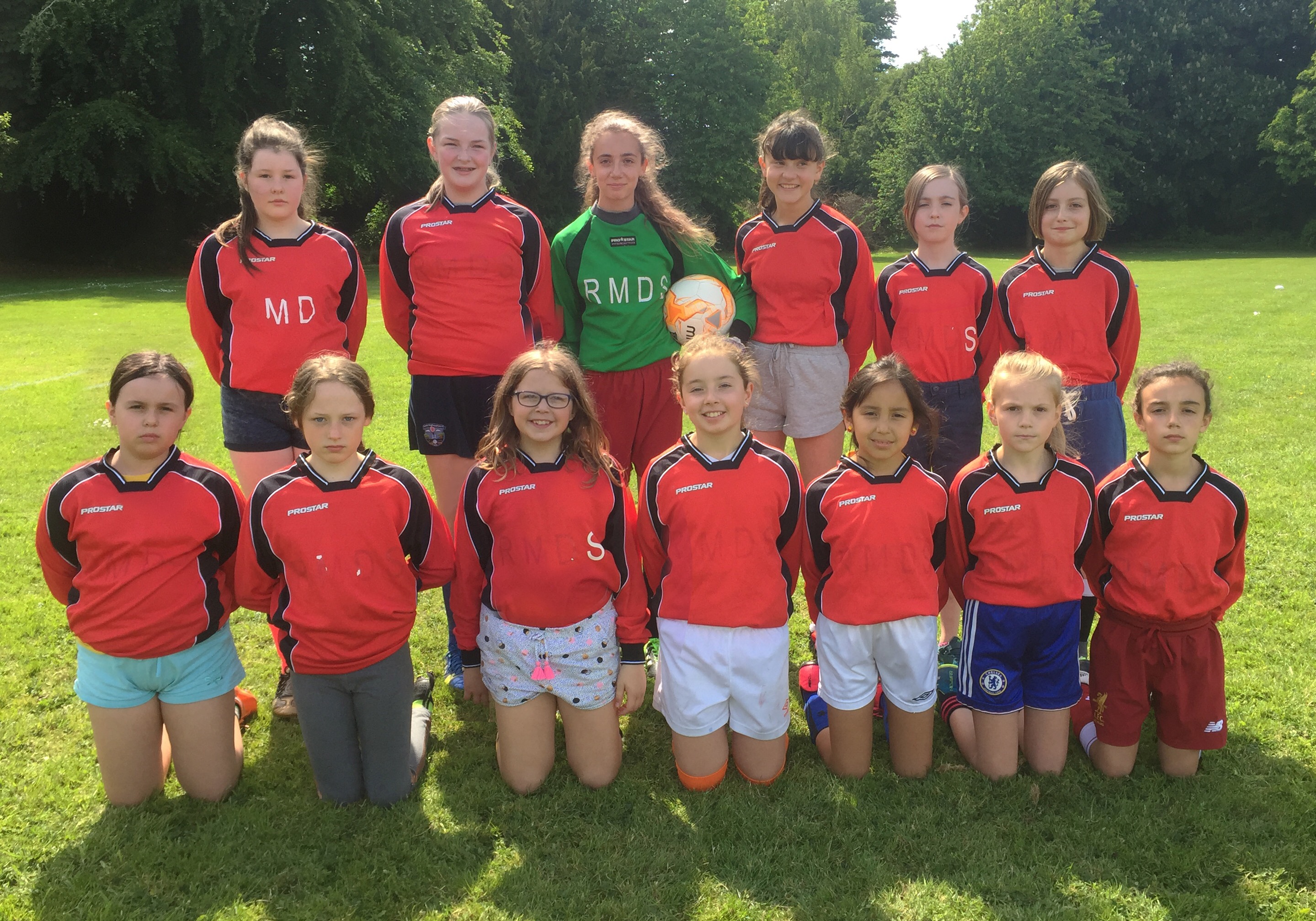 Well done to all the girls who took part in the RMDS All Star's inaugural match against KPS. Captain Lena Mahon scored a goal but we fell a couple of goals short in the end despite a great debut performance by all. Lenna and Louie from 4th and Sofia in 6th performed particularly well! Till next time.
As for the Legends we are eagerly awaiting word of the final league games to see if we will be crowned champions once again!
Well done!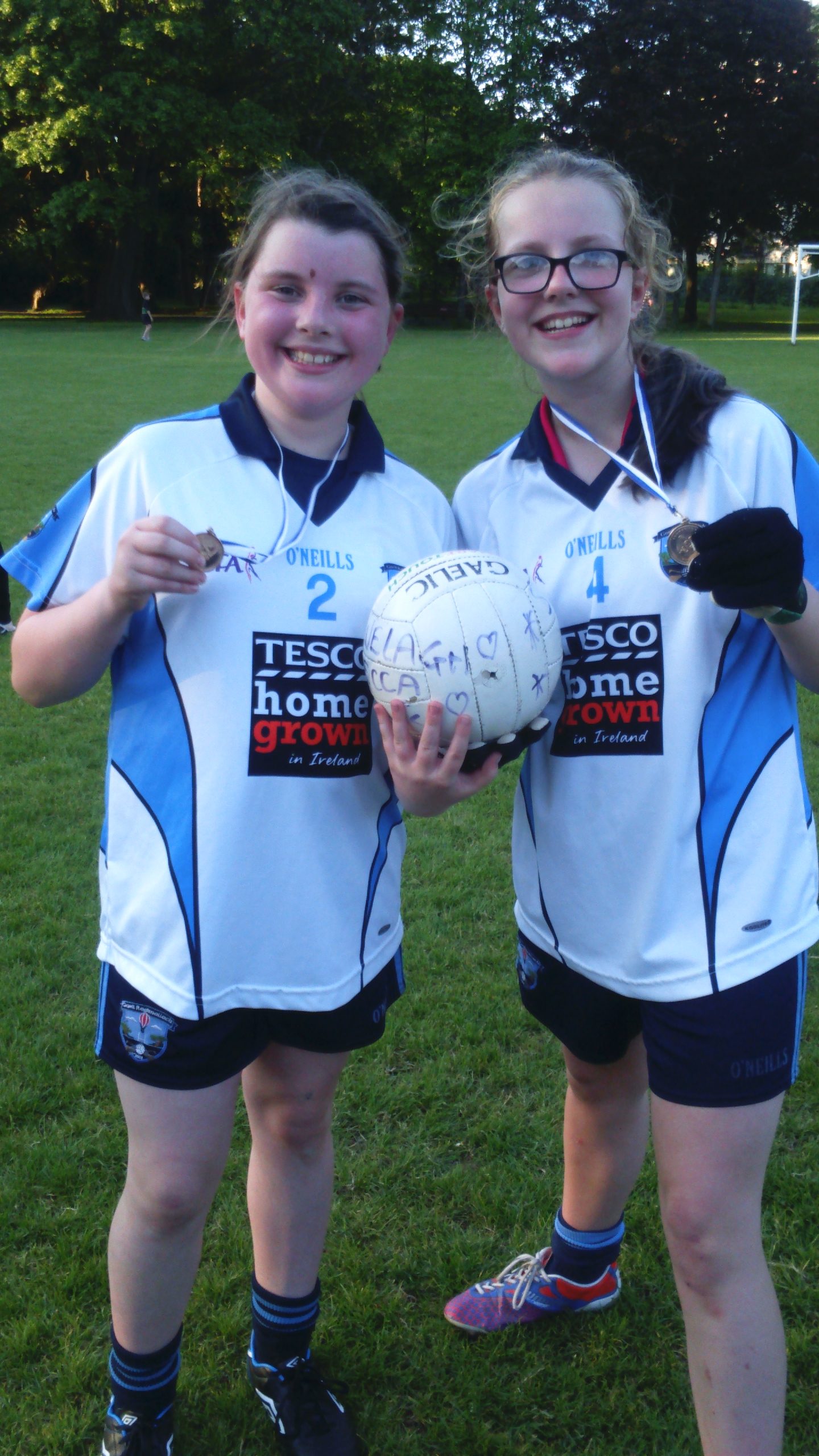 Congratulations to Eabha and Emma (R5) who were part of the Ranelagh-Milltown Gaelic Football team that became Dublin Community Games champions on Tuesday night.  They managed to overcome a very strong Clontarf side and now progress to the Leinster rounds against Wicklow and Kildare.
The Senior Mortons Cup
The Senior Mortons Cup takes place today, Thursday 31st May and will consist of three teams from R4, R5 & R6.
The Mini Mortons Cup 
The Mini Mortons Cup will take place in Bushy Park next Thursday night (7th) and RMDS will have two teams participating, with students from R1 to R3 involved. We will be taking on the other local schools over four or five matches. RMDS has been really strong in this event to date, but has still only won the Senior Mortons Cup (running up in the Mini Mortons last year.)
If your son or daughter wants to participate, can you let Larry Ryan know by email by Tuesday morning coming to Larry@banda.ie
The competition is on Thursday from 6.00 till 9.00-9.30 in Bushy Park. Each team has a mixture of boys and girls: one will be R1 and R2 and another R2 and R3. This event is always over-subscribed so we need to know in advance who wants to play and, to do so, they will need to be able to get to Bushy Park for 5.30 on Thursday. We can't guarantee everyone a place and there are quotas by class etc.
We will endeavour to communicate by email on this and will circulate further details once we know numbers on Tuesday.
Larry Ryan, Simon Humphries and Matt Lyons
 RMDS SCHOOL AGE CHILDCARE
 MULTI ACTIVITY SUMMER CAMP
ACTIVITIES INCLUDE
 SWIMMING                                                    OUTDOOR NATURE PLAY                                        BUS TOURS
 LEGO                                                                  SPORTS                                                                         TRIP TO PARKS
 DANCE/ MUSIC                                               POOL TABLE                                                              PLAYSTATION
 RECORDING OWN DRAMA
 WEEK 3
16TH – 20TH JULY
TAYTO PARK
 WEEK 1
2ND - 6TH JULY
RATHBEGGAN LAKES
BOOK EARLY TO AVOID
DISAPPOINTMENT!
WEEK 2
9TH – 13TH       JULY
Fort Lucan
WEEK 4
23RD -27TH JULY
Glenroe Farm 
Summer Camp Enrolment Form
3rd h July – 28th July 2018
Summer Camp is open to all school going children and their friends.
childcare@rmds.ie /085-1156506

Start: 2nd - 27th July

Camp Only: 8.30am – 2pm (sign below) (1 Child - €120 per week)
Time: Camp: 8.30 – 2pm
(Special Offer - 10% Discount with 2 siblings = €228 / 15% Discount with 3 siblings = €330)

CAMP ONLY
| | | | |
| --- | --- | --- | --- |
| Name | Week 1,2,3,4 | Age | Special Needs/ Allergies |
|   |   |   |   |
|   |   |   |   |
|   |   |   |   |
Camp and childcare: 8.30am – 5pm (sign below) (1 child - €170 per week)
(Special Offer - 10% Discount with 2 siblings - €323 / 15% Discount with 3 Siblings - €485)

CAMP & CHILDCARE FINISHES AT 5PM
| | | | |
| --- | --- | --- | --- |
| Name | Week 1,2,3,4 | Age | Special Needs/ Allergies |
|   |   |   |   |
|   |   |   |   |
RMDS School Age Childcare
Information from Caroline Percival on 085-1156506 or email childcare@rmds.ie.
Don't forget to keep an eye on the school website - www.rmds.ie!