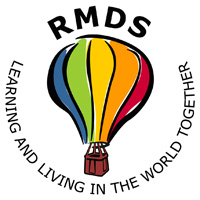 SCHOOL NEWS in Brief…..
27th April 2017
 From the Principal's desk:
Welcome back to the Summer Term! I hope you all had a lovely, restful break. We have a very busy term ahead!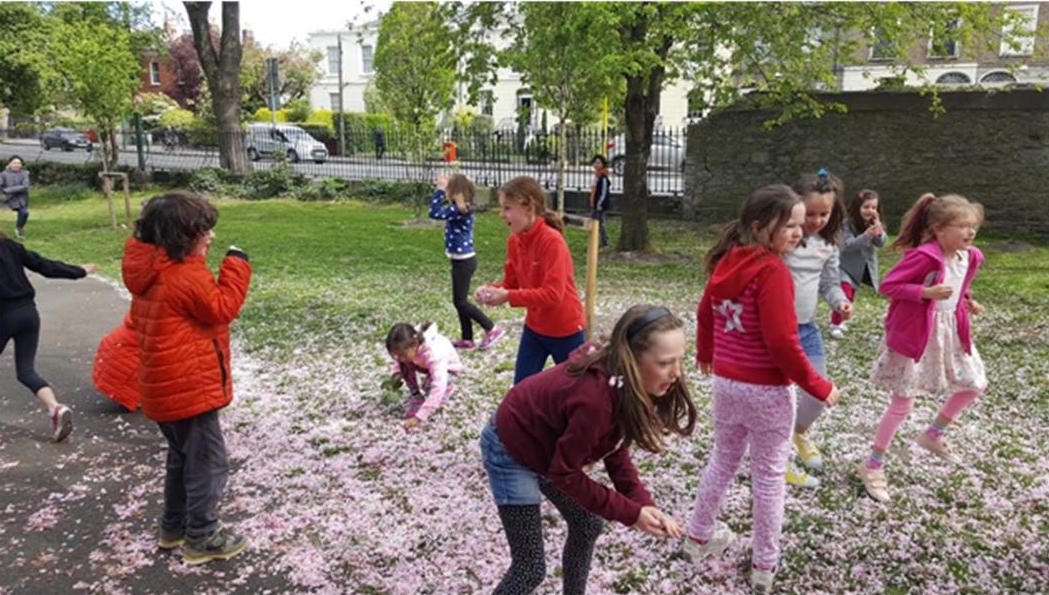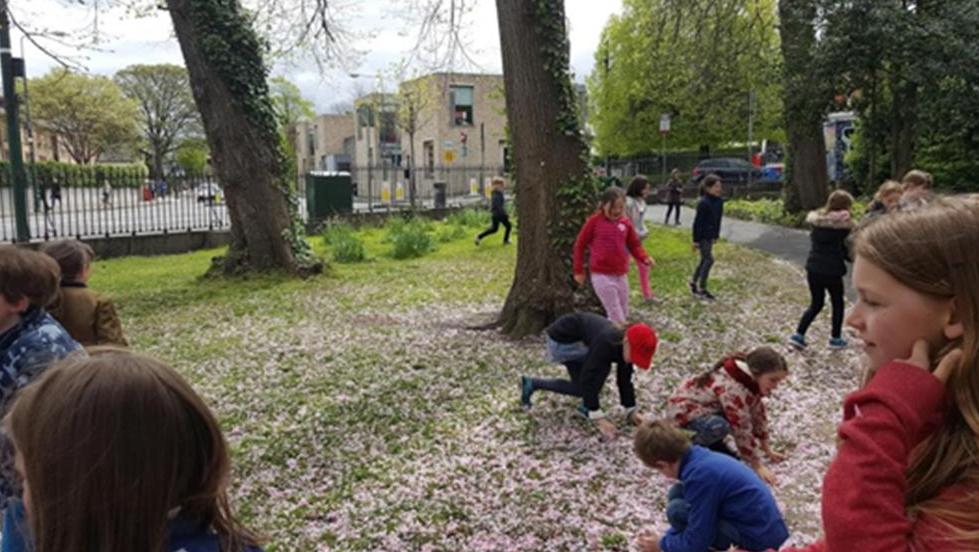 The children enjoying being back in Linear Park for breaks for Term 3 playing with the "pink snow" – or cherry blossom petals.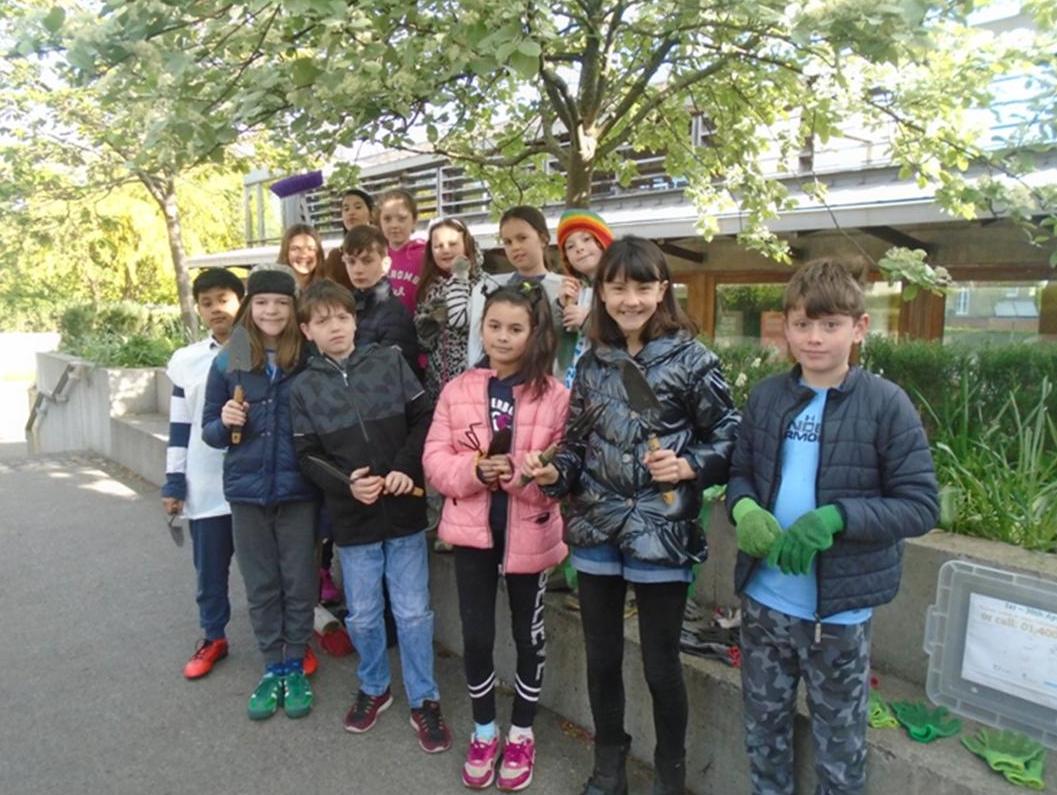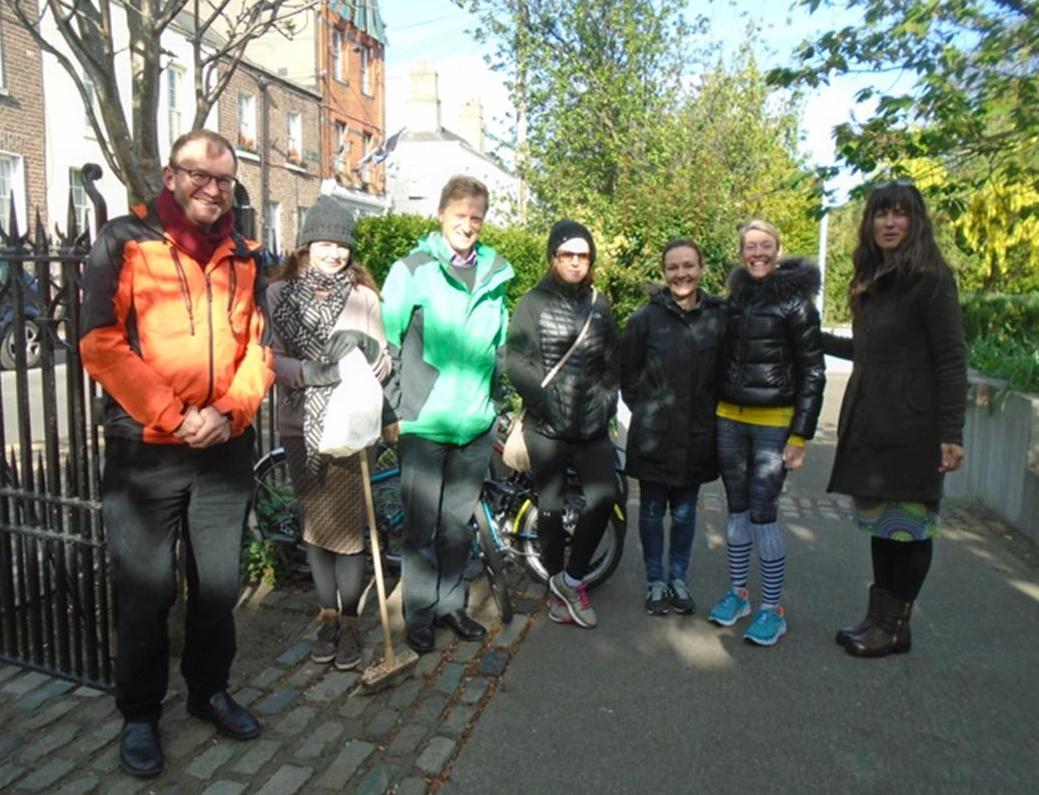 Already this week we had our first event – Our annual Spring Clean Up! A huge thank you to our Green Schools Committee, the Student Council, the PA and all the parents who gave us a helping hand and to Ms. Halpin who co-ordinated the event! The school and its surrounds are looking much better!
A reminder to all pupils that they are expected to be on time for school.  We open the gate in time for everyone to be in class for 8.30am. Children who arrive after 8.40am are late.
Choir members!  Choir starts again tomorrow – be at the front door at 8.10am as usual!
Dates for your Diary
The school website (www.rmds.ie) has details of all closures, (including provisional term dates for next year) and upcoming events on the calendar section. The annual school tours and outings for all the classes are also included here.
Forest School starts for all Senior Infants the week of the 8th May. Please check your emails for further information but in the meantime be on the lookout for walking boots or wellies, waterproof leggings and jackets for your child if they don't have them already.
Rang 6 (with some help from Rang 5) will treat the school to a musical performance, an RMDS premiére, the production Wicked, on Thursday, 25th May. This will be followed by a performance for parents on Friday 26th May at 9.00am.
The Educate Together AGM will take place in Hansfield ETNS on Saturday 20th May.
The Reception Day for the incoming Junior Infants will be Friday 2nd June – there will be no school on that day for the present Junior Infants.
The summer term brings lots of sporting activities – starting today with the RMDS Senior Soccer team playing their League Final against Sandford in Herbert Park at 3pm. We wish them the very best of luck!
Primary schools athletics will take place in Santry Stadium on Wednesday 24th May. Pupils from Rang 3, 4, 5 and 6 are busy training each Monday from now on in Irishtown Stadium for the event. Cricket coaching for Rang 4, 5 and 6 takes place from this coming Friday. The annual Sports Day and Summer Fair will take place on Sunday, 11th June.
The Rang 6 Graduation will take place on Friday, 23rd June at 9.30 am in the GP room.
School will close for the summer at 12pm on Friday, 30th June.
School will reopen on Wednesday, 30th August 2017.
Other school events and dates are available on the calendar on the school website (www.rmds.ie)
In other news...
We say a fond farewell to Mishily Sibanda who leaves us here in RMDS tomorrow. Mishily has worked in RMDS Childcare over the past number of years and also as a classroom assistant with Junior and Senior Infants. We wish her and her husband the very best of luck with their new adventure in the U.K. You will be missed here in RMDS!
Rosemarie Stynes
From the PA:
Dates for the Diary:
Sports Day - 11th June 11h00 - 14h00 - Sandford Park School
Keep an eye out for posters re: race timings, etc.
Huge thanks to Brendan Breen who is taking on much of the co ordination for the 2017 event!
Lots of race day volunteers needed  -  please contact Brendan on brendanjbreen@gmail.com
RMDS Parents NIght Out - 23rd June - from 19h30 - the Hill Pub.
The venue have agreed to give us exclusivity on the night if we can bring in the numbers - the PA don't doubt you all for a minute!!  Book the babysitters now!
Come early - the finger food won't last long!!
The PA are still hiring!!!  
We are delighted to welcome Inga Ryan onto the PA as our new Treasurer!  If there is any interest in the Chairperson Role - do email pa@rmds.ie
From the PA
Notices:
RMDS EXTRA CURRICULAR PROGRAMME
Welcome back to the third term of extra curricular activities! For most activities this will be a six week term, with classes from week beginning Monday 8th May to week beginning Monday 12th June (no classes on Bank Holiday Monday June 5th).
Please note…
NEW!  Yoga. Stretch, strengthen and learn yoga poses by transforming into animals, telling stories and playing games. RMDS Kids Yoga is run by Michelle Woods, a Senior Paediatric Occupational Therapist & Certified Kids Yoga Teacher. Please note this is a FOUR week introductory course: Friday 12th May to Friday 2nd June. Suitable for R1-R6.
NEW!  Hurling/Camogie. Why not take an opportunity to improve your skills this term? Children must have their own hurley & helmet (compulsory). Linear Park, Thursdays 2.15-3.15pm. In wet weather, please collect children from the school. Suitable for SI-R3.
Gaelic – update! This class (Mondays) is now open to SI–R4.
School Soccer – update! Due to existing fixtures, soccer starts a week early, on 4th May.
Spanish. Unfortunately we're not able to start the classes this term, but hope to have Spanish in place for the September programme.
Hockey. Hockey sticks are supplied for use in the class, but children need their own gum shields. In wet weather, please collect children from the school.
Swimming. Swan Leisure need to know in advance what level of instruction each child needs, so to book for swimming, please complete Swan Leisure Form (attached; also available from school office) and return it to the office or in the box at the gate by Wednesday 3rd May at the latest – not directly to Swan. For insurance purposes, parents/guardians must stay on the premises for the duration of the lesson (Swan suggest setting up a rota amongst the group to cover this).
All applications. Please note: All classes run on a first come, first served basis, and often fill up very quickly. Put completed forms in envelopes in the box outside the office/at the gate in the morning. Please use a separate form and envelope for each application. Extra application forms are available, or write out the information on a sheet. Classes will only go ahead if there are sufficient numbers enrolled. Please do not contact ECA teachers in advance to 'pre-book' places. Places can be booked using the form only.
Payment. Payment for most classes can be by cheque or electronically. At the first class, teachers will supply bank details so you can pay directly. All payments must be complete by the end of the first week of classes. Junior Einsteins Science Club payment: use the online booking system www.junioreinsteinsscienceclub.com only - click book after school club and find RMDS. This booking system ensures they have the correct parent contact details and information for each child.
Cancellation. Extra curricular teachers will contact you directly if classes are cancelled for any reason. Cancelled classes will be made up at the end or, if that's not possible, monies will be refunded.
Collecting from classes. Children should be collected from the front door of the school (Ranelagh Road) for activities taking place in the school.  For activities beginning later in the afternoon, children should be dropped to the front door. Collect at the Mountpleasant LTC or Herbert Park otherwise. Please collect your child promptly.
ECA is for everyone. To ensure that all children enjoy these classes, we expect the same standards of behaviour as we would in school.  All children are expected to act with respect and kindness to their peers and teachers. Children who are not able to do this will not be allowed to take part and monies paid will be refunded. Contact the extracurricular teacher in the first instance regarding any issues or difficulties that arise.  If that does not sort out the problem, please contact the principal.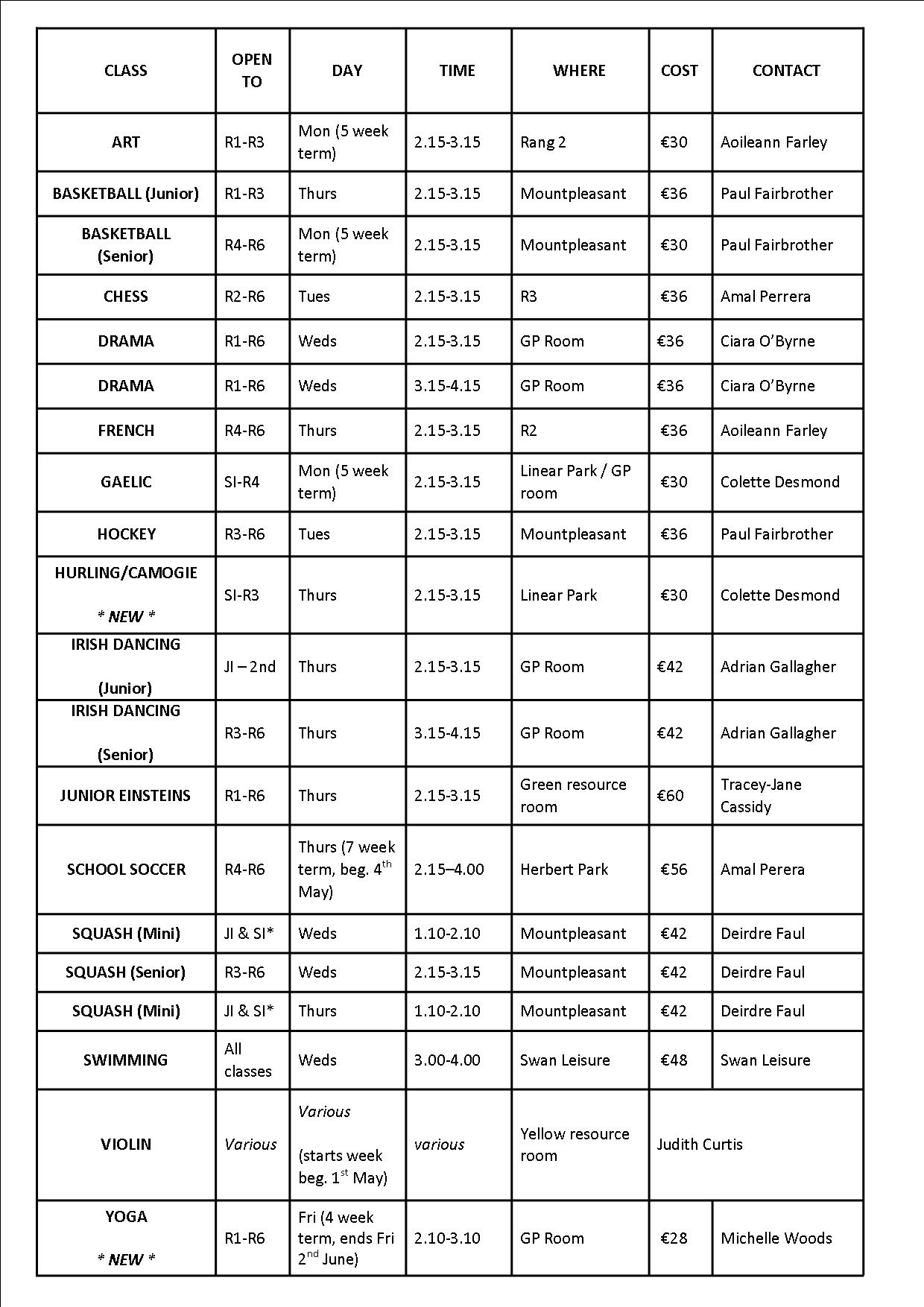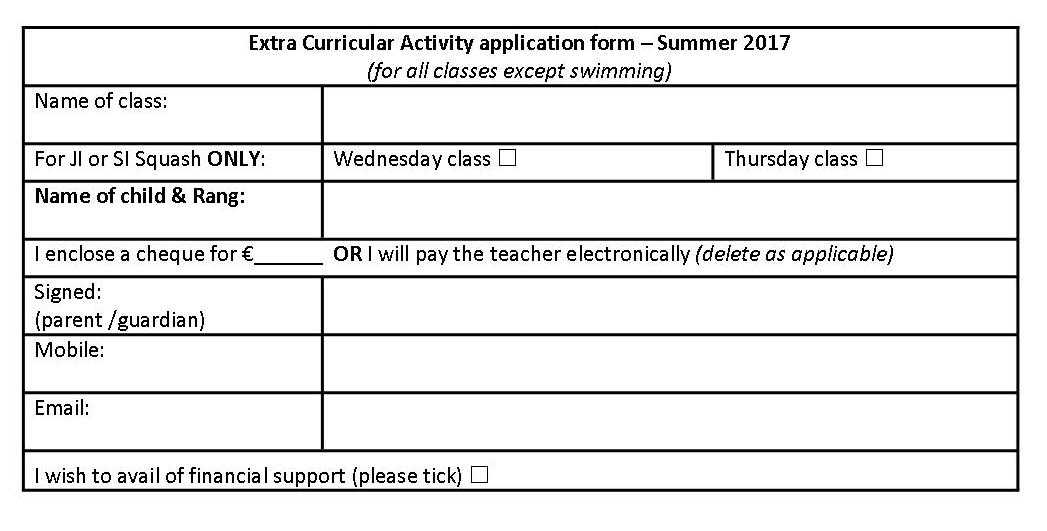 RMDS School Age Childcare
Information from Caroline Percival on 085-1156506 or email childcare@rmds.ie.
Don't forget to keep an eye on the school website - www.rmds.ie!