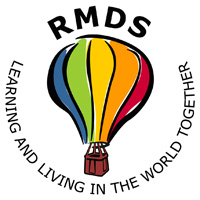 SCHOOL NEWS in Brief…..
19th October 2017
From the Principal's desk:
Well thank goodness we made it through Storm Ophelia unscathed. Our sympathies are with the families that suffered tragedy with the storm and also to those struggling to return to normality in the aftermath. Storm Ophelia was a good focus point from which to address climate issues, weather systems and our environment with the children and there were some great discussions had in the classrooms on our return to school.
A reminder that our school will be closing for midterm break next Friday, 27th October @ 2.10 p.m. and will reopen on Monday, 6th November @ 8.30 a.m.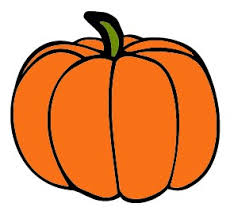 Please check for lost property at the gate in the morning. All items left at the weekend will be donated to charity.
Rosemarie Stynes
From the Green School Committee:
The new Green School Committee was formed for this term. There are 12 children on the Committee this term:
R1 - Isabelle P. and Charley
R2 – Gwendolyn and Alana
R3 – Jarvis and Oscar
R4 – Evan and Patrick
R5 – Gwen and Samuel
R6 – Jack and Cyan
The committee will be busy continuing to work on the school plan for Travel as well as continuing with our recycling and energy and water plan.
NEWSFLASH!
This Friday as part of the Green School competition for the Best Halloween Costume there will be recyclable materials outside the front gate with Miss Reynolds. It is a good idea to start thinking about your costumes for Halloween over the weekend and see what recyclable materials you may have in your home.  Please make a recycled Halloween costume and wear it on Friday 27th October, the day the whole school is invited to dress up!
Thank you from everyone on the committee!
From the PA:
A reminder.....
Dates for the Diary:
Halloween Raffle
The Halloween raffle tickets will go on sale from next Monday 23rd October at the School Gate.  A big hit every year! If you're not in ...!!! The draw will be on Friday, 27th October.
11th & 12th November - RMDS Craft Fair 
The Ranelagh Craft Fair will be held in RMDS again this year.  The PA are organising this year and the school will benefit from funds raised.  We hope that the event will be really well supported over the weekend - please spread the word!  Fantastic craft stalls signed up - so well worth a visit.  We are asking Rang 6 to help with running the Café on Site, so if any bakers would like to drop in cakes for us to sell on - they will be gratefully received.  Also - if any parents would like to be involved with the event please email pa@rmds.ie
RMDS IRISH CRAFT FAIR
Saturday 11 & Sunday 12 November 2017
11am – 6pm
RANELAGH MULTI-DENOMINATIONAL SCHOOL, RANELAGH RD, D6 (All Indoors)
Creative stalls offering the finest handmade Arts & Crafts.
Professional standards goods at Market Prices.
 RMDS Café open for refreshments!!!
16th November- RMDS PA Table Quiz     

Get organising your teams of 4, and get studying!!!
10th December - RMDS Christmas Fair   
A great day out for all the family! Please put it on the diary.  Lots more on this year - we will be looking for volunteers shortly!!!!
Thanks as always for our support!
The PA
Notices:
Extra – Curricular Activities
The ECA classes cancelled on Monday and Tuesday of this week are being made up as follows:
Art, Snr Basketball & Gaelic - Extra class on Monday, December 18th (usual times)
Chess & Hockey - Extra class on Tuesday, December 19th (usual times)
Dance - Class tomorrow (Friday), 2.15-3.15 p.m.
RMDS Class Photographs
Class photos are now available to purchase. Photos can be viewed on the principal's office window. Cost €15 – If interested please fill in a form and leave the cash/cheque in the office or pay by bank transfer. Cheques payable to MOS Photography.   All orders must be received by Wednesday, 25th October at the latest.

 RMDS School Age Childcare
Information from Caroline Percival on 085-1156506 or email childcare@rmds.ie.
Don't forget to keep an eye on the school website - www.rmds.ie!