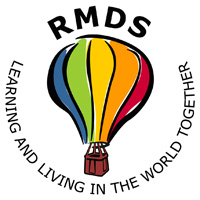 SCHOOL NEWS in Brief…..
3rd December 2015
From the Principal's office:
School closes for the Christmas vacation on Tuesday 22nd December at 12 midday and re opens on Wednesday 5th January 2016
Choir has now finished for the term – and will resume on Friday January 15th.
Extra curricular activities finish next week
Drop in and see the Rang 3 Forest School T-Shirts in the hall! They designed them during one of their sessions.  We hope to have one or two printed for use in Forest School next year!
As is usual at this time of year, we think of others less fortunate than ourselves and again this year we are supporting the Focus Ireland Charity  – your children may already have mentioned this to you and further details from Assumpta Neylon are contained in this newsletter.  We are encouraging families to fully involvechildren in selecting the item or two being brought to their class and to have an age appropriate chat about why people become homeless and what it must be like to be homeless. As Focus Irland say, everyone has the right to a place they call home. You might discuss this with your child, as we will be doing in the classes over the next week.
A reminder that the Christmas concert will take place on Friday 18th December here in the school as follows:
9.30am: Junior Infants, Senior Infants, Rang 1 and Rang 2
11oc: Rang 3, Rang 4, rang 5 and rang 6.
Further information next week.  Just to remind you that we ask you not to bring along toddlers or preschoolers as it can get very noisy and packed and it is not fair to the young children on the stage.
Thank you all for coming in for the recent parent/teacher meetings. We hope that you found them useful. I would welcome any comments/ suggestions that you might have for next year by return email. We really do value this opportunity to sit down with you and talk about your child's experience here in RMDS, so your responses will be considered in making arrangements for future meetings.
We are delighted to let you know that the park project is progressing well. You may have noticed that the lawn is being prepared for the laying of new sod over the next few days.   We also hope the paths will be completed in the next week or two.  A beautiful polished granite slab has been placed to mark the path of the Swan River.
TTT are working on the design of the play feature – in that regard we are looking for a structural engineer who might get involved to specify the fixing and foundation details and sign off the design? We estimate it is a day's work and we are ready to proceed with that now.  If you can help, please contact me by return email and I will put you in touch with the designers.
Finally you will see a message from the Christmas Fair committee below. I would like to thank the committee, headed by Avril Whelan, for all the efforts they put in to make it a truly special day for young and old alike.
We are also grateful to our sponsors, who were most generous as always.
 Joan Whelan
From The Green School Committee ;
Our recycled decoration display will be taking place over the next week – children in all classes are encouraged to make a decoration, suitable for hanging on a Christmas tree, made from recycled materials. Details from the class teachers. All decorations should be hanging by 15th December and will be available to take home after the concert on the 18th.
Goodbye from the Board of Management
Just a short note of thanks to the school community, from those of us who are stepping down from the Board of Management.  It's been a tremendous privilege to get the opportunity to support the work of the school through service on the Board.  We're delighted that over the course of the last four years we've seen such great progress in so many areas.  Highlights included the launch of the Forest School initiative, the upgrading of technology within the school and of course the recently commenced work on the linear park.  Over the four years our work was made easier by the generous financial contribution of parents and the great support we received from both the Patron (Executive) and the Parents Association.  Joan Whelan, Padraic Mulholland and the rest of the school staff have been consistently inspiring in their focus on creating an outstanding learning environment for all the school's children.
I'd personally like to acknowledge in particular the contributions of my colleagues Geraldine Hall, as treasurer, and Maeve Kinsella, as childcare liaison.  Their work over the four years has significantly strengthened the administration of the school finances and the school age childcare.
Finally my best wishes to the new Board as they take up the reins.
Colm Healy
 New Second-level School for Dublin South City to open 2018
Some of you may have seen the announcement in recent weeks by the Department of Education and Skills for a new Second-level school in the Dublin South City area.   This is a hugely significant development for the many parents looking for more choice in the type of Second-level schools available in the Dublin South City area.  Many thanks to all of you who have contributed to get the campaign to this stage.
Educate Together has confirmed that it will apply to be the Patron of this new Second-level school, scheduled to open in 2018. The location of the school, which will be a new building, has not yet been established, but it will be in the Dublin South City area (Dublin 2, 4, 6 or 8).
By 2016 Educate Together will have opened 7 Second-level schools around the country, all of which are coeducational, multi-denominational and non fee paying.
Here is the link to the announcement on the Educate Together website  http://www.educatetogether.ie/dublin-south-city-2L-2018 which also has more information on the Educate Together Blueprint for Second-level schools.
Now that we have got to this stage, we will need more volunteers!  We plan to hold a meeting in January in RMDS for all parents who wish to get involved in the campaign and will send out more details then. In the meantime if you have any queries please email me, Vanessa Barcroft vanessa.barcroft@gmail.com.
From the Christmas Fair Committee:
Thanks again for your tremendous response to the Christmas Fair on Sunday. As well as enjoying a good day out, we have almost reached our goal of raising €10,000 to spend on the school and help in development of Linear Park. A few more mugs sold and we will be there!
If you would like to purchase one, please go to the school website, www.rmds.ie click on the contact button and scroll down to the Easy Pay school items and activities button. Cash can also be left in the office. The mugs will be given to your child to take home.  Rang 3 and Rang 5 are completely sold out.  A great stocking filler and present for grandparents!
There are some dishes that have not been collected– including some long 'tupperware' type trays with lids. Please collect tomorrow as they will be donated to charity at the weekend!  If you are missing anything please email us and we will give the items to your child. We also welcome any feedback by return email on how to make future fairs even bigger and better!
A big thank you again and Merry Christmas and Happy New Year to all.
The raffle winners are listed below – please call to the office if you have yet to collect your prize.
| | | | |
| --- | --- | --- | --- |
| | Prize | Winner | Class |
| 1 | Omniplex x2 | Jean Connor | Rang 2 |
| 2 | Omniplex x2 | Lua Collins | rang 4 |
| 3 | Omniplex x2 | Lena | Rang 4 |
| 4 | voucher | Michael Ward | Rang 3 |
| 5 | Wild Goose restaurant | Megan O'B | Rang 6 |
| 6 | Tribeca voucher | Jack | Rang 3 |
| 7 | Brioche Voucher | Sylvie | Rang 2 |
| 8 | An Bhialann voucher | Sadhbh | Rang 4 |
| 9 | Physio voucher | Lua | Rang 4 |
| 10 | Lighthouse Membership | Sofia | Rang 4 |
| 11 | Lighthouse Membership | Megan | Rang 6 |
| 12 | GP x1 | Christopher | Rang 1 |
| 13 | GP X 1 | Cormac | JI |
| 14 | Blood test | Julian | Rang 4 |
| 15 | Blood Test | Senan | JI |
| 16 | Advent Calender | Rose | rang 3 |
| 17 | Urban Health | c/o Chloe | Rang 2 |
| 18 | Chocolates | Blaze | Rang 5 |
| 19 | Newbridge Silver | Beatrice | Rang 1 |
| 20 | Christmas Cake | Ella Houston | Pre school |
The winner of the Christmas jumper competition was Lena.
From Assumpta Neylon, the core curriculum co-ordinator:
Dear Parents and Students,
For the 2015 RMDS Festive Charity we have again decided to support Focus Ireland ( www.focusireland.ie) . We feel that giving to charity is a valuable exercise for the children as it helps them to focus on those in need at this time of the year. There has always been a very generous response over the years and the school and charities really appreciate your generosity and thoughtfulness.  We do need a woman (or a man!) with a van/large boot to deliver the hampers to Focus Ireland during the morning of Friday 18th December – if you can help, please email by return for Assumpta's attention or drop in to Rang 4.
The final date for receipt of goods in your child's class is Wednesday next, December 9th.
The list below gives an idea of some practical items that would be needed for Focus Ireland but "nice" seasonal fare and gifts would be very much appreciated as well.
Nappies, wipes

Baby Food

Cereals

Eating crackers

Jams, Marmalade, peanut butter

Biscuits

Selection boxes, Jellies

Toiletries…eg Shampoo, conditioner, body wash

Toothbrushes, hairbrushes, tooth paste and mouth wash

Hats, Slipper socks, Scarves Gloves

Pyjamas

Warm clothing (new)

Underwear (new only)

Colouring books

Markers, crayons

Puzzles, board games e.g ones available in euro shop

Children's books

Christmas crackers and decorations

Please do not include

:

Alcohol

Aerosols

Perishable foods
We suggest that each child brings one item. The teachers will talk to the children about this project as part of Core Curriculum in all classes. All hampers will be on display in the school next Friday.
Thank you for your support
Best Regards
Assumpta Neylon Rang 4
RMDS School Age Childcare
Information from Caroline Percival on 085-1156506 or email childcare@rmds.ie.
 Don't forget to keep an eye on the school website, www.rmds.ie