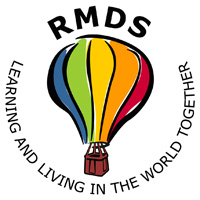 SCHOOL NEWS in Brief…..
3rd May 2019
From the Principal's desk:
Welcome back to Term 3! We have a really busy term ahead of us!
The focus this term is on physical activity and outdoor learning!
Some dates for your diary this term....
Forest School starts for all Senior Infants next week on the 7th/8th May.
The Reception Day for the incoming Junior Infants will be Thursday, 23rd May – there will be no school on that day for the present Junior Infants.
The school will also be closed this Friday, 24th May as the school will be used as a polling station for the upcoming Elections and Referendum.
The Rang 6 Graduation will take place on Friday, 21st June at 9.30 am in the GP room.
The summer term also brings lots of sporting activities – between soccer matches, cricket, Mini World Cup, GAA and athletics training in advance of Santry Primary School Athletics.
School will close for the summer at 12pm on Thursday, 27th June and will reopen on Thursday, 29th August 2019.
Other school events, annual school tours, outings and dates are available on the calendar on the school website (www.rmds.ie)
Please check for lost property at the gate in the morning. All items left at the weekend will be donated to charity.
Wishing you a lovely long bank holiday weekend!
Rosemarie Stynes
Notices:
RMDS Annual Spring Clean Up!
The Student Council and the Parents Association would like to invite any parents who wish to help us with our annual spring clean of the area outside the school to meet next Wednesday morning, 8th May at the gate at 8.45 am, for about 45 minutes. Gloves and equipment will be provided.
Extra-Curricular Activities
All ECA classes start again next week beginning Tuesday May 7th, running to week beginning Monday June 10th (excluding Monday 3rd June as the school is closed for the public holiday). Please note Coding runs for 5 weeks only.
ETHX Secondary school
Calling all D6/6W/Clonskeagh volunteers. Anyone interested in helping out once the patronage for the
Harold's Cross site opens, please contact Sarah Hogan ( Noah and Jake's Mum) on 0870515203 or hogansarah67@yahoo.com
It is predicated that the process will open in May or June. The decision to include D8 and D12 in the catchment is still with the Minister.
Railway Union Rugby Summer Program for Girls aged 10-14
Hi there,
My name is Caoimhe Morris, and I am a coach at Railway Union RFC in Sandymount. This summer we are hosting an IRFU program called "Give It A Try!". This program is aimed at girls age 10-14 inclusive who are interested in rugby. We are running the 8 week program in Railway, kicking off on Wednesday the 8th of May (next week). 
If your daughter is interested in giving it a try, please do come down to the club on Wednesdays from 6.30 - 7.30pm! It will run every Wednesday for 8 weeks, and the cost of the entire program is just €10. We would love to have you down!
If you have any questions at all, please contact me at 0871351686, or girlsrugby@railwayunionrfc.com. We look forward to having you down!
Many thanks,
Caoimhe Morris
Railway Union RFC, Park Avenue, Sandymount D4
RMDS School Age Childcare
Childcare has some Ad Hoc places available on Mondays, Wednesdays and Fridays.
If you are interested in putting your child's name down advanced noticed is required through email: childcare@rmds.ie
Information from Caroline Carroll - Percival on 085-1156506 or email childcare@rmds.ie.
Don't forget to keep an eye on the school website - www.rmds.ie!