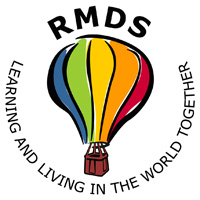 SCHOOL NEWS in Brief…..                                  
September 3rd 2015
Please read carefully
Email: secretary@rmds.ie
Ph: 4961722
 From the Principal:
RMDS News in Brief will continue to be sent every Thursday by email.  All notes are also available on the school website, www.rmds.ie  so please check regularly.
A test text will be sent tomorrow (Friday) at 8.30am – please let us know if you do not receive this.  Your feedback is always welcome on how we can improve communication with each other, so don't hesitate to make suggestions.
Please go to the school website (www.rmds.ie) and return classroom requisites and school tours payment via the Easy Payment system asap. Click on the contact cloud and scroll down to the pay buttons. Thanks to all those who have paid already. Junior infants and all new pupils have already paid this bill in full. Any queries, contact the office.
The gate is opened in time for all pupils to be in their classrooms for 8.30 am. Please ensure pupils are in their classes punctually each morning so that they can settle in and get organised for the day. Pupils who arrive into class after 8.40 will be marked late.
We must account for all absences. For short absences, a phone call or email on the morning is fine. Otherwise an email or a note should be sent in advance where possible.
School calendar for 2015-16 and extra curricular programme and forms are below.
Welcome back to you all – I hope everyone had a happy and relaxing summer in spite of the weather!  We are delighted to welcome you all back to school, especially our  new junior infants and those who have joined us up the school - Gwendolyn in Senior Infants, Simon in Rang 1, Max in Rang 2 and Oisín, Isabel, Cosmin and Ignacio in  Rang 5. A special welcome back to Megan in rang 6, who returns from Canada.
Planning for the new school year is well underway and following the first Board of Management meeting of the new school year, our further priorities will be outlined. The big news is that the works to improve Mountpleasant Square Park will begin on 21st September. The park will be closed for a number of weeks, so we intend to rent additional space in Mountpleasant LTC to ensure everyone gets a proper break outdoors.
I hope you all managed to get library cards over the Summer!   Please call to your local library over the next week or two and organise these if you have not done so already –and while you are there enjoy a read!
As always at this time of the year it is important to promote positive behaviour and respect for each other. All the classes will spend time at the beginning of the year exploring these issues as part of the SPHE and the Core Curriculum programme.
The Educate Together homework journal (for children from rang 1 upwards) contains lots of useful information as well as reminders about our ethos and how we do things here in RMDS. It is also a useful point of contact for incidental communication between parents and the school.
Handwriting practice will also be an important theme over the coming weeks - your support with this is really appreciated. A copy of the handwriting policy is on the school website, including a sample of the script in use.
Class meeting dates are included in this newsletter.  We look forward to meeting you all at these meetings, which we regard as an integral part of the partnership between parents and the school staff. Copies of the mandatory school policies are on the website. Hard copies can be obtained form Mary or Eleanor in the office.
Below are some 'rules' that help keep everyone safe and happy in school. We will be going through them in the classes with the children over the next few weeks and would appreciate if you would talk about them at home as well...and observe those relevant to you!
The Parents Association have asked me to let you all know that the  first coffee morning of the year will take place on Friday 11th September at 8.30am – all are welcome especially new parents. This will be followed on Tuesday 22nd September at 8pm by the Parents Association AGM – so make sure to save both dates.
Finally, the extracurricular programme begins on Monday 14th September. The timetable is also included with this newsletter and more forms are available from the office if you need them.
As always, I look forward to working with you all over the next school year and remind you that your ideas and suggestions are always welcome.
Joan Whelan
Our rules for behaving well
The drop off rule: Wait quietly at the back gate in the morning. The school gate is opened in time for children to be in their classes for 8.30 am.  No responsibility can be taken for children left before the gate opens.
The collection rule: Junior and Senior Infants are dismissed at 1.10 pm.  They will be handed over to their parents / minders by the teacher at the school door.  All other classes are dismissed into the school yard, where they should be met by parents / minders, punctually, at 2.10 pm.  No responsibility can be taken for children not collected promptly at the normal closing times.
The walking rule: The inside of the school is a walking zone at all times. At drop off and collection times, everyone is asked to WALK in the yard too – no running and no scooting.  In particular, toddlers waiting with parents or minders should not be allowed to run around as the yard gets very busy and congested at school closing time.
The climbing rule: No one should climb on the walls in the yard or up behind the grassy pit, including toddlers waiting for older siblings, at any time.
The left hand rule: Please hold the stair rail with your LEFT HAND at all times.  Younger siblings should follow the same rule, for safety reasons.  Take care and open the swing doors gently – once again using the LEFT HAND RULE – open on the left.
The clothing for school rule: Children in all classes should wear loose fitting, comfortable clothes all the time, as every day involves some movement and physical activity.  Clothes should also be suitable for arts activities.  All removable clothing and footwear should be labelled.  Make up should not be worn to school.  Low cut tops, string vests and t- shirts with offensive or violent slogans should not be worn to school.
The clothing for PE rule: In order to take part in PE, children must be wearing suitable clothing and footwear i.e. tracksuit and runners.  Rang 1, Rang 3, Rang 4, Rang 5 and Rang 6 go to Mountpleasant Lawn Tennis Club for their main P.E. lesson. We have the use of this facility on condition that the children wear white soled, non-marking runners or light white soled plimsolls (available from the shoe shop in the  Swan Centre and major chain stores). Children should not wear jewellery unless they are able to remove it themselves prior to their PE class.  Long hair should be tied back.
The never leave the school rule: Children should never leave the school without permission from the teaching staff.
The language rule: Bad language (curses and swear words) or derogatory language (words like dork, nerd, crap, losers etc) is not acceptable at any time.
The scooters and skateboards rule: Scooters and skateboards should be carried or wheeled to and from the school gates.  'Parking' is available at the bottom of the stairwells!
The school telephone rule: Children are not permitted to use the school phone except for emergencies such as cancelled activities / matches and illness.
The mobile phone rule: We prefer that children do not bring mobile phones to school.  If they need to have a mobile with them, it should be switched off and placed in the schoolbag before they come into the school and not taken out until they leave the school premises in the evening.  Children who do not comply will get one warning and then have phones confiscated.  Parents may collect confiscated phones from the teacher or the office.
The road safety rule: Jackie, our school warden will see the children safely across the road at The Hill.   Parents who wish to accompany their children should park legally, before crossing with the traffic warden.  Children on scooters should have lights and helmets.  Pedestrians coming from Ranelagh are also reminded that it is safer to stay on the footpath around the front and west (infant gate) sides of the school rather than going up the lane on the east (extension) side.
The safe driving rule: Please do not drive around the school in the morning or the afternoon. At infant collection times (1.10pm), please do not park on the double yellow lines by the infant gate.
The pets rule: Dogs may not be brought into the school yard. If you are leaving dogs on leads at the school railings, please leave them outside the yellow zig zag lines at the gate.
Healthy eating in school
As part of the SPHE programme, healthy lunches are promoted in the school. That means no crisps, fizzy drinks, sweets, chocolate or crisps etc.  Everyone must have a lunch box to bring home food waste.  This has the added advantage of letting parents see what is being eaten and what is left.
Children eat lunch at their desks in the classroom.  Pupils are encouraged to sit while eating at a tidy place. This is an important time in the school day, particularly for the infants.  It allows children to chat and talk to enjoy food breaks as a social activity. There is no food brought out to the yard.
Drinking water is available in all the classrooms and there is a drinking fountain in the yard.  Children are encouraged to drink water during the day.  It is a good idea for children to have a plastic bottle which they can refill.
These policies extend to extracurricular activities and to the school age childcare service.   Children returning to the school to take part in afterschool activities should not bring fast food, fizzy drinks etc. into the school with them.
PARENT / TEACHER COMMUNICATION.
We will contact you with any concerns we might have regarding your child in school.  Equally, we would encourage you to talk to us about your concerns, no matter how small.  The class teacher should be the first port of call with any issues. The afternoon is more suitable for formal meetings and appointments can be arranged with Mary/Eleanor in the office.  If it is difficult for you to visit the school, we can arrange to make phone contact at a suitable time.
The period between 8.30 a.m. and 8.45 a.m. is a useful point of contact for incidental matters and clarification.  The homework journal or a note in the school bag is also useful.  For more detailed or sensitive discussions, we encourage you to arrange a meeting with the class teacher through the school office.  This means both parties can sit down and discuss issues confidentially and in comfort.
CLASS MEETINGS 2015 WILL TAKE PLACE AS FOLLOWS:
 JUNIOR INFANTS -       Tuesday 15th September
SENIOR INFANTS -       Wednesday 23rd September
RANG 1 -                          Tuesday 22nd September
RANG 2 -                          Wednesday 16th September
RANG 3 -                          Thursday 24th September
RANG 4 -                           Friday 18th September
RANG 5 -                           Thursday 17th September
RANG 6 -                           Monday 14th September
All meetings will take place at 8.45 am (sharp) in the seomra spraoi and will be finished by 9.30am.  There will be an opportunity for individual questions with the teachers after the meetings. Individual Education planning (IEP) meetings for parents of children with Special Educational Needs (SEN) will take place before the end of October – resource teachers will contact you directly to make arrangements. Individual parent / teacher meetings will take place during the last two weeks of November.
RMDS term dates 2015/16
| | | | |
| --- | --- | --- | --- |
| School opens 8.30am |  Autumn term | Tuesday | September1st |
| Closed | Public holiday | Monday | October  26th |
| Closed | School holiday | Tuesday | October 27th |
| Closed | School holiday | Wednesday | October 28th |
| Closed | School holiday | Thursday | October  29th |
| Closed | School holiday | Friday | October 30th |
| School closes (midday) | Christmas | Wednesday | Dec 23rd |
| School opens 8.30am |  Spring term | Wednesday | January 6th |
| Closed | School holiday | Monday | February 15th |
| Closed | School holiday | Tuesday | February 16th |
| Closed | School holiday | Wednesday | February 17th |
| Closed | School holiday | Thursday | February 18th |
| Closed | School holiday | Friday | February 19th |
| School closes (midday) |  Easter | Wednesday | March 16th |
| School opens 8.30am |  Summer term | Monday | April 4th |
| Closed | Public Holiday | Monday | May 2nd |
| Closed | Public holiday | Monday | June 6th |
| School closes (midday) | Summer | Wednesday | June 29th |
Extra Curricular Programme
Classes begin on the week of 14th September for a 12 week term and conclude on the week of  7th December. Below is the programme for this term.  Enrolment forms are also included. Enrolment is on a first come, first served basis and children enrolled in the first term are given priority for later terms.In accordance with the healthy eating policy of the school, the Board has advised the leaders of the classes that sweets should not be used as treats except to mark the last class of each term.  In order that every child in the school has the opportunity to take part in the extra curricular activities, the Board will continue to offer financial support to families who might otherwise not be able to avail of the programme.
Envelopes should be deposited in the box outside the office/at the gate
Please use a separate form and envelope for each application
Extra application forms are available beside the box or you can write out the required information on a sheet.
Please note:
 ·    Children should be collected from the front door of the school (Ranelagh Road) for activities which take place in the school.  For activities which begin later in the afternoon, children should be dropped to the front door. Collect at the Mountpleasant LTC or Herbert Park otherwise.
   Please collect your child promptly.
  To ensure that all children enjoy these classes, we expect the same standards of  behaviour as we would in school.  Children who are not able to do this will not be allowed to take part and monies paid will be refunded.
  Extra curricular teachers will contact you if classes are cancelled for any reason.
  Cancelled classes will be made up at the end, or monies refunded if that is not possible.
 Contact the extra curricular teacher in the first instance regarding any issues or difficulties that arise.  If that does not sort out the problem, please contact the principal.
Classes will only go ahead if there are sufficient numbers enrolled
***Please note swimming cheques and forms should be brought directly to the pool on Wednesday 16th.
Autumn Term 14th September to 11th December 2015
Class:
Available to:
Day:
Time:
Venue:
Cost:
Cheque payable to:
Basketball (Senior)
4th  – 6th
Monday
2.15-3.15
Mountpleasant
 €72
Paul Fairbrother
Gaelic
 1st – 4th
Monday
2.15-3.15
TBC
 €72
Ann Gallagher
Art (Junior)
1st – 3rd
Monday
2.15-3.15
Rang 2
 €72
Aoileann Farley
Hockey
3rd – 6th
Tuesday
2.15-3.15
Mountpleasant
 €72
Paul Fairbrother
Chess
2nd -6th
Tuesday
2.15-3.15
R3
 €84
Chess Promotions
French
4th – 6th
Tuesday
2.15-3.15
R2
 €72
Aoileann Farley
Gymnastics
2nd  - 6th
Tuesday
2.15-3.15
GP Room
 €84
Olympian Gymnastics
Mini Squash
JI & SI
Wednesday
1.10-2.10
Mountpleasant
 €84
Deirdre Faul
Squash
3rd – 6th
Wednesday
2.15-3.15
Mountpleasant
 €84
Deirdre Faul
***Swimming
All classes
Wednesday
3.00-4.00
Swan Leisure Rathmines
 €72
Swan Leisure
Drama
1st  - 6th
Wednesday
2.15-3.15
GP Room
 €72
Ciara O'Byrne
Basketball (Junior)
1st  - 3rd
Thursday
2.15 – 3.15
Mountpleasant
 €72
Paul Fairbrother
Junior Einstein
1st  -6th
Thursday
2.15-3.15
Green resource room
 €96
Tracey Cassidy
Irish Dancing
JI – 2nd
Thursday
2.15–3.15
GP Room
 €84
Adrian Gallagher
3rd  - 6th
3.15-4.15
School Soccer
4th – 6th
Thursday
2.15–4.00
Herbert Park
 €72
Amal Perera
Violin
various
various
various
Yellow resource room
Info: Judith Curtis
087 9975326
 RC First Communion
Tuesday
3.15- 4.15
Senior Infants
Info: Faye Mulherne fayemulherne@gmail.com
Extra Curricular Application Form – Autumn 2015
Name of extracurricular class: ______________
Name of child:  __________________ Rang _____
I enclose a cheque for _____
Signed: _____________________ (parent /guardian)
Mobile: ________________
I wish to avail of financial support (please tick) 
Extra Curricular Application Form - Autumn 2015
Name of extracurricular class: ______________
Name of child:  __________________ Rang _____
I enclose a cheque for _____
Signed: _____________________ (parent /guardian)
Mobile: ________________
I wish to avail of financial support (please tick)