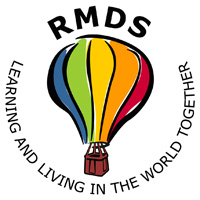 SCHOOL NEWS in Brief…..
7th June 2018
 From the Principal's desk:
Well done to all the children who took part in Write – A – Book 2018!
It is a great achievement for each child from Junior Infants right up to Rang 6 to have written and illustrated their very own book.
Write – A – Book assembly took place last week with all children going home with a certificate acknowledging the hard work and dedication that went into each book. Thank you to all the teachers, staff and parents who supported this great project! It is great to see the enthusiasm reading and writing brings! Also, thank you to our highly esteemed judges who were charged with the difficult decision of judging the books from Rang 3 – Rang 6.
All of our authors will be on display in the window in the coming days.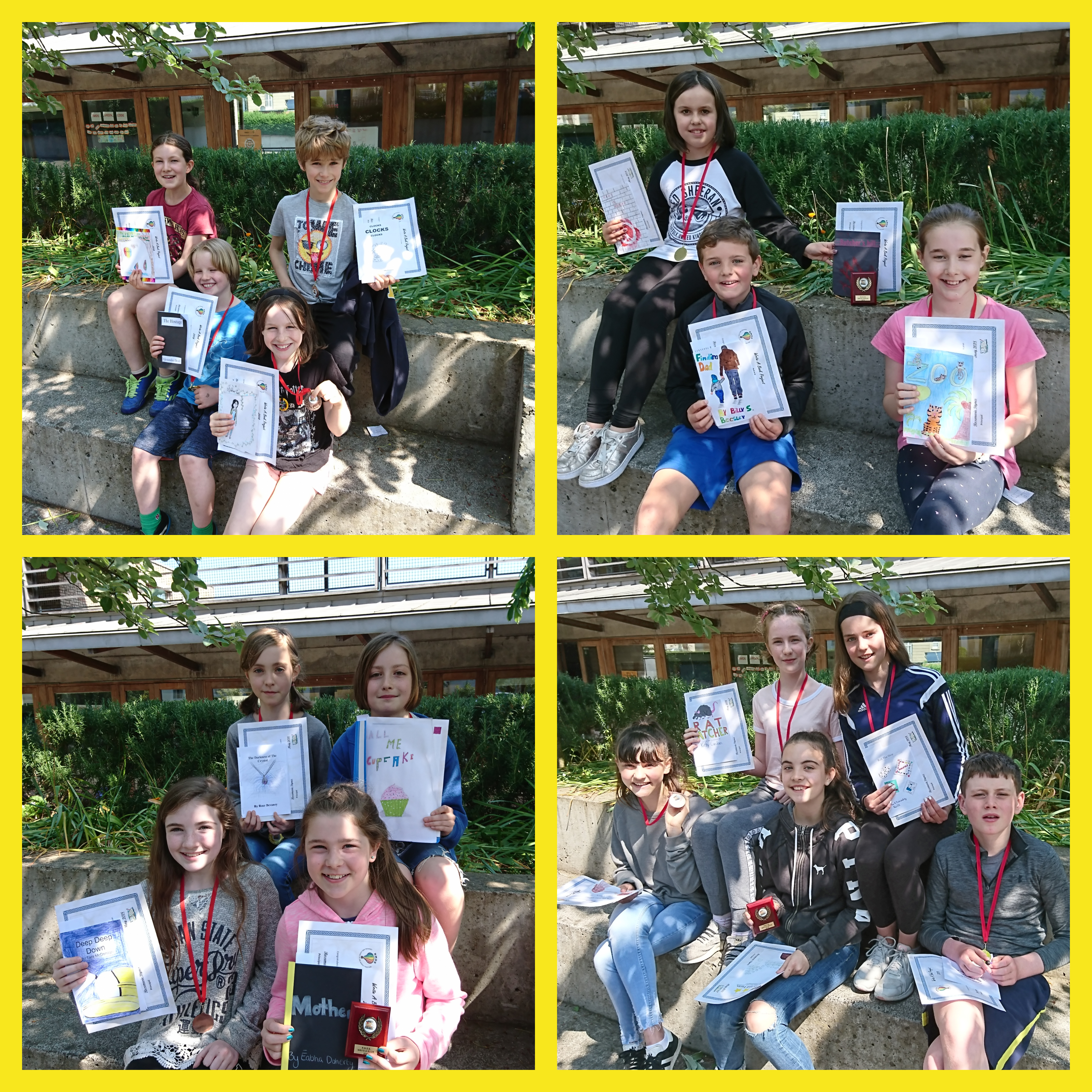 Rang 6 are currently having a great time on their overnight trip to Delphi! Check out
http://www.rmds.ie/classes/delphi-trip/?cat=26 to get a sneak peek of their antics!
Please check for lost property at the gate in the morning. All items left at the weekend will be donated to charity.
 Rosemarie Stynes
From the Green School Committee:
REMINDER!!!!
The Green Schools committee are holding a plastic free day in school tomorrow, Friday June 8th 2018.  The day will celebrate World Environment Day.  The Green Schools Committee has come up with the following items that should not be taken into school on tomorrow:
Clingfilm, tinfoil, juice cartons, crisp packets (popcorn), plastic boxes (salads), plastic sandwich bags, plastic cups, plastic forks and spoons.  
Reusable lunch boxes and water bottles are okay to be used.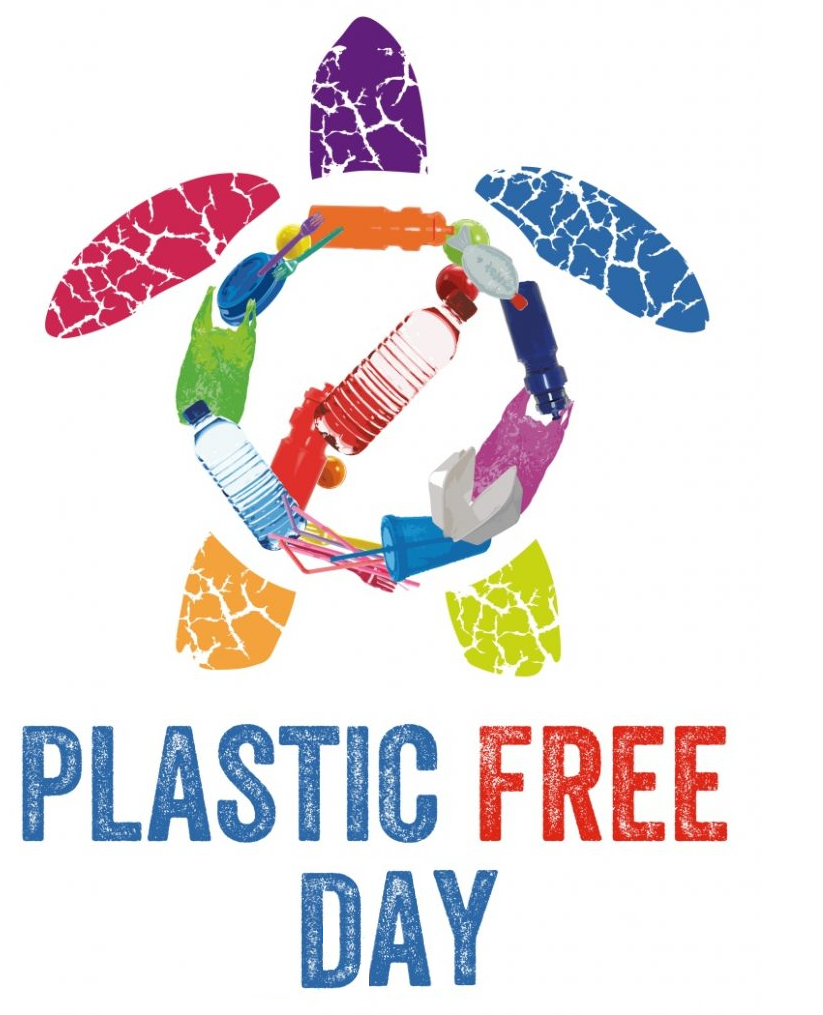 Friday, 8th June 2018

From the PA:
RMDS SPORTS DAY 2018
PLEASE BE SURE TO NOTE THE CHANGE OF VENUE FOR THE 2018 EVENT. 
The race schedule will follow at the end of next week.
Any Volunteers please email brendanjbreen@gmail.com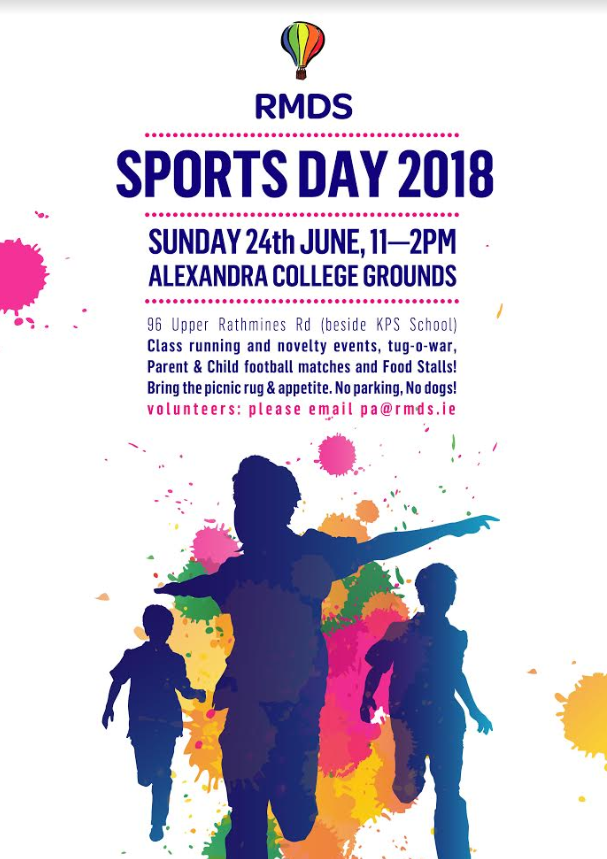 RMDS Parents night out!
The Hill Pub, 22nd June from 8pm!  Book the babysitters!
 The PA
Notices:
The Senior Mortons Cup
Well done to the children who took part in the Senior Mortons Cup last week. They represented themselves very well! RMDS won the girls 2018 Morton's Cup in thrilling fashion by beating Lois Na nÓg on penalties in the final after extra time. The girls won all 5 of their games to reach the final with a combination of skill, team work and commitment. With most of the girls from R6 there was a great determination to win the cup for RMDS before they leave for new pastures at the end of the month and Wow did they do the school proud ! The cup and medals will be presented in the school at the Sport for All day on the 26th of June.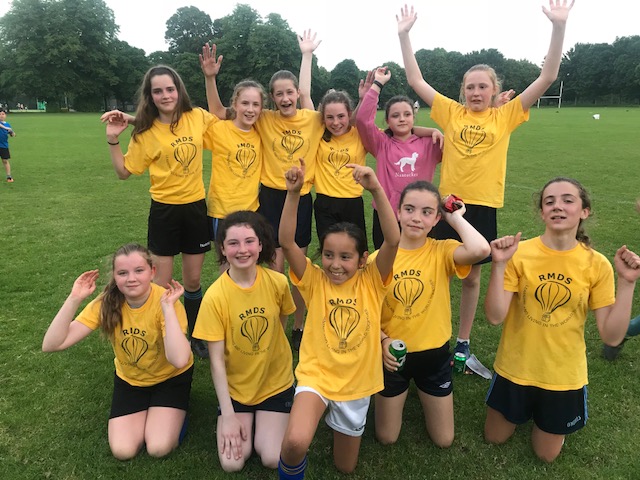 The Mini Mortons Cup 
The Mini Mortons Cup takes place this evening, Thursday 7th June and will consist of three teams from R1, R2 and R3.
     MULTI ACTIVITY SUMMER CAMP
ACTIVITIES INCLUDE
SWIMMING                                                    OUTDOOR NATURE PLAY                                        BUS TOURS
LEGO                                                                  SPORTS                                                                         TRIP TO PARKS
DANCE/ MUSIC                                               POOL TABLE                                                              PLAYSTATION
RECORDING OWN DRAMA                                 
BOOK EARLY TO AVOID
DISAPPOINTMENT!
Summer Camp Enrolment Form
3rd h July – 28th July 2018
Summer Camp is open to all school going children and their friends.
childcare@rmds.ie /085-1156506

Start: 2nd - 27th July

Camp Only: 8.30am – 2pm (sign below) (1 Child - €120 per week)
Time: Camp: 8.30 – 2pm
(Special Offer - 10% Discount with 2 siblings = €228 / 15% Discount with 3 siblings = €330)
Camp and childcare: 8.30am – 5pm (sign below) (1 child - €170 per week)
(Special Offer - 10% Discount with 2 siblings - €323 / 15% Discount with 3 Siblings - €485)

CAMP & CHILDCARE FINISHES AT 5PM
RMDS School Age Childcare
Information from Caroline Percival on 085-1156506 or email childcare@rmds.ie.
Don't forget to keep an eye on the school website - www.rmds.ie!