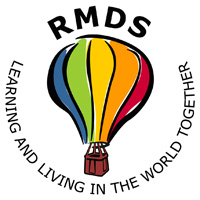 SCHOOL NEWS in Brief…..
 4th February 2016
Please check the lost property in the morning.
 The school and the childcare will be closed on Friday 26th February as it will be used as a polling station for the General Election.
 Looking forward to seeing everyone (with tickets) at the movie night tomorrow. There are a small number of tickets left for the Rang 5 and Rang 6 movie – pay on the night. Movies start at 7pm sharp.
 Please see the notice below regarding a coffee morning here next Friday 12th Feb at 8.45am to support the campaign and answer questions.
 We are also sending on an election email from Educate Together to ask you to raise the issue of choice in education with candidates in the forthcoming General Election.
 Joan Whelan
New Second-level School for Dublin South City to open 2018
Complete an Expression of Interest form NOW!
http://www.educatetogether.ie/dublin-south-city-2L-2018
 The Department of Education and Skills have announced that it will open a new Second-level school in the Dublin South City area in September 2018.   This is a hugely significant development for the many parents looking for more choice in the type of Second-level schools available in the Dublin South City area.  The location of the school, which will be a new building, will be in the Dublin South City area (Dublin 2, 4, 6 or 8).
Educate Together has confirmed that it will apply to be the Patron of this new Second-level school. The Department of Education will invite Patron Bodies to apply to be Patron of this new school over the next few months.  The awarding of the Patron of the new Second-level school will be decided by the number of Expressions of Interest completed by parents.
 We need you to complete an Expression of Interest online as soon as possible and ask friends and family who are interested in an Educate Together Second-level school to do so as well! Please complete the Expression of Interest form online at:
http://www.educatetogether.ie/dublin-south-city-2L-2018
We are having a coffee morning in Seomra Spraoi on Friday 12th February to support the campaign and answer any questions that you may have. Please make sure to drop in if you can. Everyone welcome!
Join our our Facebook page for further updates. https://www.facebook.com/groups/educatetogethersecondary/www.et2ldublin.org
RMDS School Age Childcare
Information from Caroline Percival on 085-1156506 or email childcare@rmds.ie.
Don't forget to keep an eye on the school website, www.rmds.ie