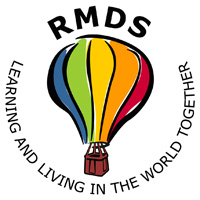 March 5th 2015
Dear parents and guardians,
Continuing Shortfall on school finances
A special thanks to those who have responded to the voluntary contribution appeal.
The combination of a highly successful Christmas Fair (€10,000), the welcome restoration of the 'minor works grant' by the Department of Education and Skills (€10,000) and the generosity of parental voluntary contributions (€35,000), means the school is on track to raise €55,000 of the €60,000 needed to meet the school's annual funding needs. (beyond regular government funding). There remains, nonetheless, a significant shortfall, and unless this is closed a curtailment in some services is inevitable. To date three in every five families have made voluntary contributions at an average amount of €360 per family. We would strongly urge those of you haven't yet made a contribution to do so if at all possible. This can be done online at www.rmds.ie. Alternatively forms are available from the office.
Your contributions help us to run curricular programmes such as the Forest School Initiative (this year, children will benefit from a Forest School experience over eight weeks in senior infants, rang 2 and rang 3), to fund additional resourcing for PE, including the rental of the Mountpleasant Lawn Tennis Club and the Leinster Cricket Club and swimming lessons for rang 2. In recent years we were fortunate to be the recipients of a very substantial donation of laptops worth €15,000 - again while this enabled us to concentrate funding on other aspects of the running of the school, constant investment in technology is required to provide an optimal teaching and learning environment. Parental funding has also supported the school this year in undertaking the soundproofing of the seomra spraoi and resource rooms, replacing the windows in the stairwells and in funding an additional teaching assistant. The school currently spends just over €200 per child above and beyond funding provided by government. Taken together parental contributions ensure that our children benefit from a richer, better resourced learning experience than would otherwise be the case, in a safe, high quality environment.
In the past it has been possible to cover funding shortfalls from accumulated reserves. However, this year the school is committed to running at a breakeven level so as to ensure
sustainability into the future. The current funding shortfall, should it remain, will ultimately have an impact on the school's ability to provide curricular enhancing activities, to replace out of date or damaged equipment on a timely basis and to maintain and improve the school building.
Once again the Board and the Executive would like to thank everyone for their generosity towards the school. We are always interested in receiving your feedback on how the school raises and uses funds. To encourage this, we will later this year be conducting a survey of the parent body. We look forward to getting your input which will be invaluable in planning the school's future.
With every good wish,
Yours sincerely,
Colm Healy Chairperson, Board of Management
Colum Gleeson, Chairperson, Patron