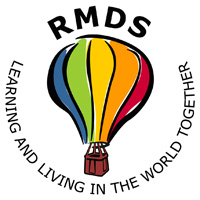 SCHOOL NEWS in Brief…..
5th November 2015
From the Principal's desk:
Please check for lost property at the gate in the morning. All items left at the weekend will be donated to charity.
Choir members – please be at the front door at 8.10am in the morning. No more new members for this year please – you can join again next year.
Please make sure all bikes are locked – even those left inside the school gate.
Welcome back to you all after the Halloween break. The weather really was beautiful, so I hope you all enjoyed some mellow Autumn walks! As always it will be a busy term ahead, the highlight being the annual Christmas Fair on Sunday 29th November from midday.  While this is a major fundraiser for the school, it is also a really important social occasion and we look forward to seeing you all there, especially our new families. To make it a success we really need everybody helping out – whether that is through donating cakes and food and other seasonal fare , raffle prizes, helping and buying on the day,  or providing corporate sponsorship, there is something for everyone! It is also a great opportunity to bring along your family and friends to see the school and enjoy a delicious lunch. See below for contact details for the organizing committee.
Parent teacher meetings will take place later this month – class teachers will be in touch shortly with dates and appointment times, so keep an eye out in the schoolbags. On 26th November we will receive our national flag here in RMDS. This will kick off our 1916 commemoration which will conclude on 16th March with Proclamation Day.
Joan Whelan
From the Christmas Fair Committee
It's never too early to start talking about Christmas!!! As you may be aware the Christmas Fair is on Nov 29th from 12 to 3pm.  The Fair provides a family day out but also raises funds for the school and this year we will be focusing on raising money for the following key initiatives:
- New school furniture and equipment for the junior classes;
- New play feature to be installed in the Linear Park;
- Improvement of the 'green area' in the school yard, including new artificial grass
- Development of the new RMDS Choir.
We are looking for support from you to help make this year a great success and make it more Christmassy than ever.  You can provide support in many different ways and we will be in touch over the coming weeks looking for donations of cakes, toys, bottles for our new bottle stall, crafts stalls and savoury dishes, for lunch etc.
At this stage, as a key initiative, we are looking for businesses to provide sponsorship of €200 euro in exchange for getting your logo promoted on one side of our flyer given to all Fair attendees. So if your business or your employer would be willing to sponsor the Xmas fair for €200, please Contact naomi_masterson@yahoo.com or avrilwhelan@hotmail.com  by Nov 13th at the latest and we will arrange to get your logo from you.
We are also looking for raffle donations so please feel free to email us about that as well.
Many thanks, Xmas Fair Committee 
From the Executive (Patron)
NOTIFICATION OF MEETING TO ELECT TWO (2) PARENT REPRESENTATIVES (ONE MOTHER AND ONE FATHER) TO THE BOARD OF MANAGEMENT
TO EACH PARENT/FOSTER PARENT/GUARDIAN WHO HAS A CHILD ENROLLED IN RANELAGH MULTI-DENOMINATIONAL SCHOOL:
The term of office of the current Board expires on 30/11/15.
The term of office of the next Board will run from 1/12/15-30/11/2019.
DATE OF MEETING:                    Tuesday, 10th November, 2015
TIME OF MEETING:                     8.00 p.m.
VENUE OF MEETING:                 RMDS, Seomra Spraoi
AGENDA FOR MEETING:
APPOINTMENT OF TELLERS, one of whom may act as Returning Officer in the event of a postal ballot.
MOTHERS' PANEL & FATHERS' PANEL
(i)                 Nomination of parent (s)/foster parent(s)/guardian(s) for a mothers' panel for election of a mother parent representative on the Board of Management
(ii)               If there is only one nominee, that person will be deemed elected the mother parent representative on the Board of Management
(iii)             Nomination of parent(s)/foster parent(s)/guardian(s) for a fathers' panel for election of a father parent representative on the Board of Management
(iv)             If there is only one nominee, that person will be deemed elected the father parent  representative on the Board of Management
(v)               If there is more than one nominee on either or both of the Mothers' Panel and/or Fathers' Panel, a subsequent postal ballot will be held and:
the poll will close and all votes must be cast within 10 days of this meeting (i.e. at or before 2.15.p.m on Friday 20th November 2015)
each person entitled to vote will have one non-transferable vote on each of the Mother's Panel and the Father's Panel and the 'the first person past the post' on each Panel will be elected (i.e. the election will be determined on a plurality of votes)
the votes will be counted in public at RMDS, starting at 2.15 p.m. on Friday 20th November 2015
please be advised that vacancies may be filled by candidates who poll the second highest number of votes, etc.
Kevin Hewston, Chairperson, RMDSA Executive Committee
RMDS School Age Childcare
Information from Caroline Percival on 085-1156506 or email childcare@rmds.ie.