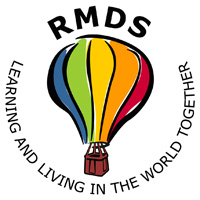 This week's Newsletter
18th December 2020
Thank you to everyone who was able to log into this morning's excellent performances.  Technical issues aside it was truly enjoyable.  Seeing the children on yard so delighted with themselves and of the quality of their productions made it all worthwhile.
Some of our senior classes were a bit disappointed with the lagging issues we experienced in school.  I hope that you didn't have similar issues.  I do know that some people were in the wrong meeting.  I have no idea how that happens, to those of you who did experience this, I will add a link of every production for you to view in your own time.  Thankfully I didn't record the meeting as I don't want to relive that level of stress as I desperately tried to work out what wasn't working.  ;-)
With the winter solstice approaching, the dark and dreary weather coupled with the drama of not being able to add the live performances to the show  I was so glad to see the greenery and the light of the tree with the children's decorations hanging from it as I walked into school this morning.  I'm very tempted to borrow the Polish tradition of keeping the lights on for January.  
As I mentioned in my speech at the second performance the work you saw today is only the tip of the iceberg in relation to the work that goes into ten minutes of performance.  You as parents don't get to see the excitement and enthusiasm of the performance coming together but I hope you heard about it.  The joy that some of the senior classes had in becoming video producers, editors and performers really would lift your spirits.  
So this winter, let's celebrate the light of the children and the magic of the season because that is what it's all about.
News from Jackie
Jackie has asked that everyone who can should walk, scoot or cycle to school on Tuesday as traffic is traditionally heavier on that date.   
Green School News
A look back at term 1 :
The Green School committee was involved in the bulb planting  by all classes in Linear Park, we hope to see  a blanket of bluebells there in Springtime. 
We also trialled using facecloths/ towels in Junior and Senior Infants to cut down on the increased volume of paper hand-towels we use. This has been so successful that we will roll it out to all classes next term. 
Creativity was running high for the Christmas Decoration competition and everyone was very thoughtful in their use of recycled products. The judges spent a long time  looking at the decorations  and discussing the materials used. We had over 60 entries and the standard was very high.Mr Fairbrother was so impressed he said everyone who participated in the competition is to get a homework pass. Yippee!!!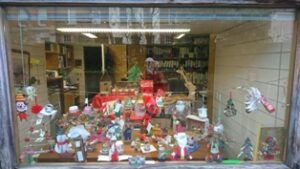 The winners were Aurora, Cleo and Elsa.  
Well done to everyone including the judges, it was not an easy decision to make.
Other News
Some of pupils were published in a book recently 'Angle 2- Ranelagh in 2060 part 1'.  They were due to attend the launch last year but covid ruined that.  The book was virtually launched this week and our contributors had to settle with a trip to buy some copies for the school and a hot chocolate.  They don't look too disappointed.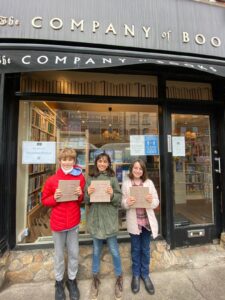 Have a lovely weekend keep safe, wash your hands and practise social distancing.
Paul
Lost Property
I'd love to find owners for these.  If you do have rmds branded clothing please add a name.
The Virtual Performances
Rang a Sé 
https://youtu.be/-tTi0aigaSY
Rang a Cúig
https://youtu.be/2YRLU2LdMMA
Rang a Ceathair
https://youtu.be/A7mBzqas0EU
Rang a Trí
https://www.youtube.com/watch?v=MOGxhftwyVk
Rang a Dó
https://youtu.be/8Ba33OKoas4
Rang a hAon
https://youtu.be/nBbpvlusC4g
Naíonáin Mhóra
https://youtu.be/gkKjsLX6KpA
Naíonain Bheaga
https://youtu.be/UCpKTpFfmyM