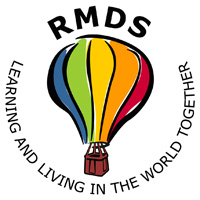 SCHOOL NEWS in Brief…..
6th February 2020
From the Principal's desk:

Well done to Rang 3 & Rang 4, Ms Coogan, Ms Grennan and Ms Statham for all the work that went into the preparation for this year's Peace Proms 2020 which took place last Saturday in the RDS! It was a really enjoyable afternoon for the children and audience alike! Check out our Twitter page @RMDS_Ranelagh to see a quick taster of the show!
Thank you to all the parents who attended our information evening this week on the Stay Safe Programme. It was a really informative session facilitated by Marion Hefferon and a reminder of the importance of parental involvement and effective communication when it comes to keeping our children safe. Follow the link to the website https://www.pdst.ie/Stay-Safe-Teachers to check out the resources used to teach the Stay Safe programme throughout the school.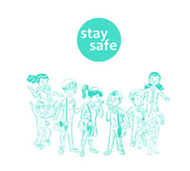 Reminder!!!
Please remind children at drop off and collection times not to disturb our neighbours who live opposite our school, and to refrain from climbing onto their property i.e. front steps etc.  We are very lucky to have such good neighbours and it is important to respect their property at all times.
Please do not drive around the back of the school at drop off and collection times. It is dangerous for children who are coming in and out of school. Please remind minders of this point also.
A reminder that school closes at the usual time next Friday, 14th February for midterm break and reopens on Monday, 24th February.
School will close at 12 p.m. on Friday, 6th March to facilitate further training for staff on the new Primary Language Curriculum.
Please check for lost property at the gate in the morning. All items left at the weekend will be donated to charity.
Rosemarie Stynes
From the Exec:
The Executive Committee of RMDSA (the School Patron) has appointed Lorraine Galvin as its new Chairperson. Lorraine takes over from David Phelan, who has stepped down after 3½ years in the role.
The Committee is very grateful to David for all the work that he did during his term and for the commitment, enthusiasm and expertise he brought to the Committee.
All schools have a patron, which has 3 main functions:
Appoint and oversee the Board of Management
Preserve the ethos of the school
Provide and maintain the school premises
David oversaw these alongside the implementation of a number of important changes to enhance the school's governance arrangements in recent years.
The Committee also thanks Mairéad Flanagan, who has stepped down as a Committee member following her recent appointment to the Board of Management. Mairéad played a leading role in the recent review of the school's ethos.
Following these changes the Committee now comprises:
Elaine Cassidy
David Clerkin (Treasurer)
Maria Dillon
Lorraine Galvin (Chairperson)
Andrew Howley
Rachel Murray
Edel Quinn (Secretary)
Maeve Trehy
The Committee can be contacted through any of the Committee members or by email at exec@rmds.ie
From the Green School Committee: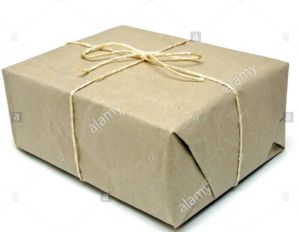 Tips from the Green School Committee
If ordering online, please try to use An Post as a delivery method. They will have delivery vans already passing close to your address, whereas couriers are more likely to have to make a special trip, which uses more fuel and resources.
From the PA:
RMDS Cinema Night – Friday, 28th February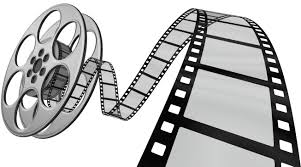 Tickets go on sale at the gate next week!
Cinema night is always a great night, so even if first choice film is not available, a great time will be had! :-)
Reminder: Parents must stay at the school while the children are watching the movies. 
There will be refreshments in the hall so it's the perfect opportunity for a drink and chat!
The PA
Notices:
childcare@rmds.ie
085-1156506
The Midterm Camp will run from Monday 18th – 22nd February from 8.30 – 2.00pm.
€80 per child/ €150 for 2 siblings / €210 for 3 siblings
Places are limited.
Complete application form and return by email back to the Childcare Manager who will then confirm your place. Please do not pay until the Childcare Manager has confirmed your place.
Payments can be made through to our bank (ask for bank details) or
payment can be made through Easypay on the RMDS Website under Childcare - Click "Midterm Camp".
Parent/Guardian Contact Info
Name:             ___________________________________________________________
Address:          ___________________________________________________________
Home Phone:   ___________________________
Mobile:            ______________________________
Special Needs/ Allergies:      ______________________________________________
Child's Name:             _____________________________________________________
Child's Age:    _____________
Class:               ___________________________________

RMDS School Age Childcare
Childcare has some Ad Hoc places available on Mondays, Wednesdays and Fridays.
If you are interested in putting your child's name down advanced noticed is required through email: childcare@rmds.ie
Information from Caroline Carroll - Percival on 085-1156506 or email childcare@rmds.ie.
Don't forget to keep an eye on the school website - www.rmds.ie!