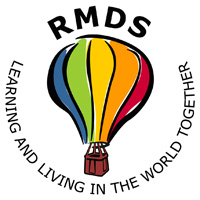 SCHOOL NEWS in Brief…..
6th June 2019
From the Principal's desk:
Please check for lost property at the gate in the morning. All items left at the weekend will be donated to charity.
Rosemarie Stynes
From the Active School Committee:
Active Week kicks off next week 10th - 14th June in RMDS!
The Active Committee have been very busy over the school year implementing various initiatives throughout the school for example Active Lines at break times, Drop Everything and Dance, Yoga poses on the yard, Do your Talking as Your Walking and of course our Active Slogan 'Eat, Sleep, Exercise Repeat! These initiatives will continue across the school during Active Week also.  To finish the year on a high, the Active Committee have decided to hold a full week of active-based activities for all classes. For this 'Active Week' all children and staff will wear tracksuits to school every day and the children will be giving 'Active Homework' each day.
Active Week is set to be an eventful, energetic and above all fun-filled week for all children. There are many activities lines up for the different classes such as orienteering, Irish dancing, cricket, hurling and camogie, dance workshops, GAA blitz, squash, rugby, just to name a few! The week will end with a basketball match where the staff will take on the R6 students. But the big question is…. who will be the winners?
The Active Committee is extending an invite to 
'Yoga in the Park'
 to all members of the school community as part of Active Week. We will be practising our Downward Dogs and Tree Poses from 9-10 a.m. led by Louise (Joshua - R6 and Alana Lily's - R3 mum) in Linear Park next 
Thursday, 13th June.
Also there is a Junior Park Run every Sunday in Marlay Park at 9.30 a.m. It is a 2k event for juniors only (4-14 year olds). We would encourage all families to get involved on on Sunday, 16th June to finish out Active Week on a high as a family!
Thank you to all staff members and parents who have volunteered to help out with some activities during Active Week.
We look forward to everyone getting involved and participating in Active Week 2019 here in RMDS!
The Active Committee
From the PA:
END-OF-YEAR PARENTS' NIGHT OUT - JUNE 21st - Save the Date!!!
Hard to believe we're approaching the end of another school year! The annual end-of-year night out is happening on June 21st at Corrigans - Mount Pleasant Inn. Hope to see you there! Details to follow…but go ahead, get the babysitter organised!
RMDS SPORTS DAY 2018 - JUNE 23rd!
Everyone loved the new venue last year so we're back again this June 23rd from 11am - 2pm - 96 Upper Rathmines Rd (the Alexandra College Grounds beside KPS.)
We are introducing an End of Year Swap Stall at this year's event. So now that the extra-curricular activities are over you might have gear in good/reasonable condition that's no longer needed - e.g. forest school gear, football gear, hurleys, dance shoes/costumes etc. Please bring along on the day.
The Sports Day race schedule is close to completion and we will send out to all classes and parents the week before. An essential guide so you can plan your day, when to volunteer and when to check out the different stalls.
Did I say volunteer? YES! A massive thank you to all the volunteers, if you are still interested just drop brendanjbreen@gmail.com and he will slot you in!
Thank you
The PA
Notices:
The Mini Mortons Cup 
Well done to all the teams from RMDS with children from R1, R2 and R3 who performed so well last week winning the Mini Mortons Cup! Great performances all around! Thanks to all the parents for their support as always and also to the organisers!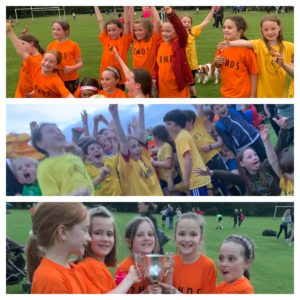 The Senior Mortons Cup
The Senior Mortons Cup takes place this evening, Thursday 6th June. Please be there for 5.30 pm this evening in Bushy Park.
All support is welcome!

Summer Camp Enrolment Form
1st July – 26th July 2019
Summer Camp is open to all school going children and their friends.
childcare@rmds.ie /085-1156506

Start: 1st – 26th July

Camp Only: 8.30am – 2pm (sign below) (1 Child - €120 per week)
Time: Camp: 8.30 – 2pm
(Special Offer - 10% Discount with 2 siblings = €228 / 15% Discount with 3 siblings = €330)

CAMP ONLY
| | | | |
| --- | --- | --- | --- |
| Name | Week 1,2,3,4 | Age | Special Needs/ Allergies |
|   |   |   |   |
|   |   |   |   |
|   |   |   |   |
Camp and childcare: 8.30am – 5pm (sign below) (1 child - €170 per week)
(Special Offer - 10% Discount with 2 siblings - €323 / 15% Discount with 3 Siblings - €485)

CAMP & CHILDCARE FINISHES AT 5PM
| | | | |
| --- | --- | --- | --- |
| Name | Week 1,2,3,4 | Age | Special Needs/ Allergies |
|   |   |   |   |
|   |   |   |   |
RMDS School Age Childcare
Childcare has some Ad Hoc places available on Mondays, Wednesdays and Fridays.
If you are interested in putting your child's name down advanced noticed is required through email: childcare@rmds.ie
Information from Caroline Carroll - Percival on 085-1156506 or email childcare@rmds.ie.
Don't forget to keep an eye on the school website - www.rmds.ie!