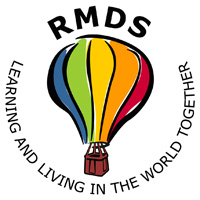 SCHOOL NEWS in Brief…..
6th October 2016
From the Principal's desk:
Lost property at the gate in the morning.
Choir tomorrow morning – all welcome from Rang 2 upwards. Come to the front door for 8.10am sharp.
Class photos will be available to purchase form next week
From the Board of Management
Voluntary Contributions.  Letters were posted earlier this week, so if you did not get one, call to the office. Members of the Board will be on the gate next week from Tuesday to answer any queries etc. We will also have CHY forms for you to complete.
From the Patron:
An EGM of the Ranelagh Multi-Denominational School Association ("RMDSA") will be held at the school, Ranelagh Road, Dublin 2, on Tuesday, 11th October 2016 at 8 pm
From the PA:
RMDS 0-5k Group And we're off !!!  Last Monday kicked off the 0-5k plan!  A budding group of 8 beginners who will make steady progress over the next 8-10 weeks.  Plenty of room for more to join in!  08h45 - 09h30 on Monday mornings, starting and finishing at the school gate.  We are building from a jog/walk/jog/walk - so suitable for all who would like to achieve the 5k this side of Christmas.  Email avrilwhelan@hotmail.com for more info.
Our annual pub quiz will take place on the 20th October in the revamped Hill Pub.  Kick off 19h30.  Tickets will go on sale at the gate from Thursday 13th October.  We are encouraging teams of 4 to enter (ticket price 20 euro per team).  Start putting your teams together now - choose wisely, as teams will represent various classes, and prizes will be awarded to the classes represented by the winning teams!  Happy swotting!
RMDS School Age Childcare  Information from Caroline Percival on 085-1156506 or email childcare@rmds.ie.