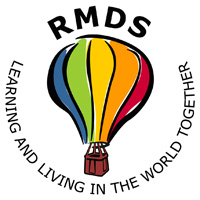 SCHOOL NEWS in Brief…..
7th May 2015
From the Principal
Incoming junior infants - a reminder that all forms and monies must be in the office by tomorrow or we shall offer the places to the next child on the list.
As you know, a priority for this Board of Management has been the development of the ICT policy and infrastructure in the school. Attached is a link to the draft policy and we welcome your comments. See
https://docs.google.com/a/rmds.ie/document/d/1BSDlflL7J_ELbDdJcg7yoLOImR8kuKGz70X9_0r6JYA/edit?usp=sharing
Comments will close on Tuesday next. We will have an information meeting and discussion on this topic next Thursday morning in the Seomra Spraoi at 8.45am. The meeting will conclude within the hour. Please come along and share your views on this important topic.
Congratulations to all on our Write a Book project which we celebrated at the assembly on Wednesday and hope you all enjoyed the books.
Rang 6 will be having a Europe day in the hall tomorrow between 9 – 10am.  Any parent who wishes to have a walk through and discuss the children's projects will be more than welcome.  There might even be some baked treats !
Rathmines Library are holding two seminars, one for parents  and one for parents and children on how to use social media apps in a safe way  on Saturday 16th and Saturday 23rd May. See notices on school noticeboards
Our sympathies to Padraic Mulholland and his family on the death of his mother, Margaret (Peggy) Mulholland, who passed away on Monday. May she rest in peace.
From the PA:
Dog Show Take 2!!!
The SHOW must go on!!!  Looking forward to the 2nd attempt at the RMDS DOG SHOW this coming Saturday, 9th May!  Hope to see as many there as possible!  The forecast is not brilliant - but there is a contingency plan in place!  If the park is rained off, the Show will go ahead in the School Yard as there is plenty of cover there!  Dog Trainer, Organic Treats, Doggy Accessories, Refreshments all ready for the big day!
Sports Day
The RMDS sports day will take place on 7th June from 11am in Sandford Park School.  This is always a great day - but it does rely on volunteers for it to run smoothly! If any parents would like to help out on the day please let your PA Class Reps know! Thank you!