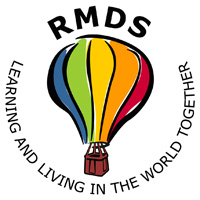 SCHOOL NEWS in Brief…..
8th December 2016
From the Principal's desk:
A reminder that the Christmas Concert will take place on Wednesday, 21st December here in the school as follows:
9.30 a.m: Junior Infants, Senior Infants, Rang 1 and Rang 2
11.00 a.m: Rang 3, Rang 4, Rang 5 and Rang 6.
School closes for the Christmas Holidays on Thursday, 22nd December at 12 p.m. midday and reopens on Monday, 9th January 2017.
As is usual at this time of year, we think of others less fortunate than ourselves and again this year the Focus Ireland Charity will be supported – your children may already have mentioned this to you. Further details from Assumpta Neylon are contained in this newsletter.  We are encouraging families to 

fully

 

involve

children in selecting the item or two being brought to their class and to have an age appropriate chat about why people become homeless and what it must be like to be homeless. As Focus Ireland say - everyone has the right to a place they call home. You might discuss this with your child, as we will be doing in the classes over the next week.
Please check for lost property and "unaccounted for" Tupperware boxes (from the Fair!) at the gate in the morning. There is quite a lot of lost property left over from the Christmas Fair.  All items left at the weekend will be donated to charity.
Finally you will see a message from the Christmas Fair Committee below. I would like to thank the committee, headed by Avril Whelan, for all the efforts they put in to make it such a huge success. It does not go unnoticed! The Fair really started the festive season off in spectacular fashion! Rang 6 displayed excellent entrepreneurial skills under the guidance of Paul Fairbrother, Therese Curran and Anne McCullagh. While one of the main highlights was definitely the carols sung beautifully by the RMDS Choir. Thank you to Therese Coogan and Ann Swift - Ena, Finn and Art's mum for their dedication and hard work each week.
Rosemarie Stynes
From the BOM:
Xmas Fair:
A big thanks from the Board of Management to Avril Whelan and her team and of course to everyone who helped, baked, sold, cooked, bought, raffled… The Fair raised almost €6000 (final costs not in yet) which will be put to very good use in the school next year.
Extra Curricular Activities:
This term's ECA finish this week. We will be in touch in the first week back with details of next term's timetable.
Representing RMDS!
A big thanks to Comhairle members Shane Brady and Aoife Clark from R6 who attended the annual Comhairle na nÓg AGM on 18th November and represented us so well, and well done to Aoife, who was elected to represent the Dublin South City Comhairle.
Voluntary Contributions
Many thanks to all those who support or intend to support RMDS through your voluntary contribution (VC).  They are so important for the school! Envelopes can continue to be dropped into the office at any time. Contributions can be made by cheque, bank standing order or online through the RMDS website – Easy Payments Plus at this web link http://www.rmds.ie/about/voluntary-contributions/?cat=6.
All voluntary contributions are treated with sensitivity and are completely confidential.
If you have any questions you can talk to Mary in the school office any Monday or Tuesday.
From the PA:
Huge thanks to all for the incredible support around the Christmas Fair - a great day had by all.
A few Christmas wreaths still left - if you can give one a good home for Christmas please do! Price negotiable at school office!
Finally we will be organizing a used Lego collection next week for charity. A good opportunity to support Jack and Jill foundation, while doing a clear out before Christmas.  More info to follow via class rep.
The PA
From the Green School Committee:

Recycled Tree Decoration Competition
NEWFLASH!!!!!! EXTENDED DEADLINE!!!!!
The deadline is now Wednesday, 14th December for the Recycled Tree Decoration Competition.
The competition will be for Rang 1 – Rang 6 with a prize for the best recycled tree decoration in each of those classes. The decoration must have your name and class clearly written on a label.
When you've made your recycled tree decoration, bring it into school and put it in the special TREE DECORATION BAG in your classroom. The committee will collect them and hang them on display in the hall for judging.
The winners will be announced on the day of the Christmas Concert.
Junior and Senior Infants are invited to make a decoration for display if they wish. Those will be hung up in the hall if the name is on the label!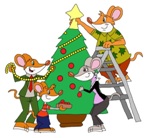 Good Luck Everyone !
Notices:
2016 RMDS Festive Charity
For the 2016 RMDS Festive Charity, the school has decided to donate hampers to Focus Irl www.focusireland.ie again this year. There has always been a very generous response over the years and the school and charity really appreciate your generosity and thoughtfulness.
We feel that giving to charity is a valuable exercise for the children as it helps them to focus on those in need at this time of the year. We are encouraging families to fully involvechildren in selecting the item or two being brought to their class and to have an age appropriate chat about why people become homeless and what it must be like to be homeless. Focus Irl. say that everyone has the right to a place they call home. You might discuss this with your child.
The list below gives an idea of some practical items that would be needed for Focus Irl but "nice" seasonal fare and gifts would be very much appreciated as well.
The final date for receipt of goods in your child's class is Monday, December 12th.
Suggested List of Items
Nappies
Baby Food
Pasta
Rice
Cereals
Tinned food (beans, sauces, fruit)
Jams, Marmalade, honey,
Biscuits
Toiletries…eg Shampoo, conditioner, body wash

Hats  Scarves Gloves
Warm clothing (new)
Underwear (new only)
 Toothbrushes, hairbrushes, tooth paste and mouth wash

Washing powder, cleaning products and cloths
Colouring books
Markers
Puzzles
Children's books
Christmas crackers and decorations

Please do not include

:

Alcohol

Aerosols

Perishable foods

Razor Blades
Thank you,
Assumpta Neylon
Rang 4 (Core Curriculum Coordinator)
RMDS Soccer Team
Huge congratulations to the RMDS Junior Soccer Team who won 3-1 and 5-0 against Sandford teams. They have a match against St. Mary's today and we wish them every good luck with it! Thanks to Amal Perera who trains the team each week also!
New Educate Together Second Level School
Department of Education issues roll number for new Educate Together 
Second Level School for the Dublin South City area! 
The new school will open in September 2018 in a temporary location - the temporary and final locations of the school have not yet been confirmed by the Department of Education. As soon as we have any more information on the location we will let you know. 
The enrolment process for September 2018 1st year students will commence early in 2017 once the admissions policy has been finalised and publicised. 
Niall Wall has been assigned as the project manager from Educate Together and will be working closely with the Interim Management Board. 
We have also been notified by the Department of Education that we can commence the recruitment process for the principal in Spring 2017.
Check out our Facebook page and website for further updates in the coming weeks. https://www.facebook.com/ET2LDublinSouthCity/
RMDS School Age Childcare
Information from Caroline Percival on 085-1156506 or email childcare@rmds.ie.
Don't forget to keep an eye on the school website - www.rmds.ie!