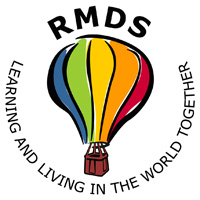 SCHOOL NEWS in Brief…..
8th March 2018
From the Principal's desk:
It's great to see a little bit of sunshine and watch the flowers starting to bud. Hold our breaths …..but Spring might actually be here!!!!
We have a very busy two weeks in the run up to the Easter holidays…..
Firstly, the very best of luck to our choir and musicians who take part in Cór Fhéile tomorrow night in the National Basketball Arena.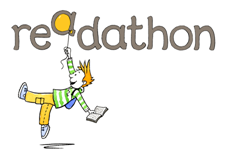 Our Read-a-thon is well under way! Please encourage all the children to get involved! It was great to see the enthusiasm at the gate on Wednesday as the children eagerly awaited the Book Swap in the yard.
Coicís na Gaeilge also kicks off in school next week….tá an-sceitimíní orainn!
Please check for lost property at the gate in the morning. All items left at the weekend will be donated to charity.
Rosemarie Stynes
From the PA:
Book Swap & Read-a-Thon
Well done and huge thanks to Rachel and her team for turning around the Book Swap event yesterday morning - despite the snow setback last week!  A great success with children heading home with armfuls of books!
The Read-a-thon was also launched, and we hope that all the children will set their reading targets, and round up sponsorship for their efforts. Happy reading!  Spare sponsorship forms can be collected from the office in case any didn't make it home in the school bags!
Maidin Caife as Gaeilge do Thuismitheoirí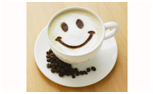 Beidh maidin caifé ar siúil an Aoine seo ó 8.30-9.00.  Bain triail as do chuid Gaeilge agus tú ag ól caife agus ag ithe brioscaí agus cácaí lamhdéanta. Beidh neart daoine ann le Gaeilge líofa le cabhair agus tacaíocht a thabhairt.  Déan cácai agus brioscaí más féidir leat agus cuir an oideas isteach as Gaeilge.
Beimid ag tógáil ainmneacha do ranganna yoga and pilates as Gaeilge don seachtain sa chugainn! Beidh na ranganna ar súil Déardaoin seo chugainn. Beidh Yoga ar súil ó 7-8pm and beidh Pilates ar súil ó 8-9pm.
Parents Irish Week Coffee Morning
We are looking forward to hosting a parents coffee morning in the yard to support Irish Week, this Friday 08h30 - 09h00.  We will be encouraging a few words in Irish, and we hope that as many parents with strong/fluent Irish will be able to enjoy a coffee and help out with the chat!  Home baking welcome - if possible, please include the recipe card in Irish.
We will also be taking names for the yoga and pilates classes that will be held in Irish next Thursday evening. Yoga will take place from 7-8pm and Pilates from 8-9pm.
Little Library!  

A big thank you to Tommy (Josh – R6 and Sarah – R3's dad) for the little library that is now in our yard.  He did a great job making it! The Little Library is there to encourage children to take and leave a book as they please. It is also to provide quiet reading in yard for children. Children can choose quiet time in a day that might suit them!
The PA
Notices:
Ombudsman for Children's Office (OCO)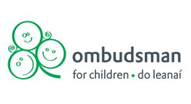 The OCO runs a monthly survey for children, asking them to give their feedback on awareness of their rights. The survey can be found at https://www.oco.ie/i-am-a-young-person/have-your-say/
All members of the Student Council this year will be attending a workshop in the OCO in May. We will let you know how we get on!
RMDS School Age Childcare
Information from Caroline Percival on 085-1156506 or email childcare@rmds.ie.
Don't forget to keep an eye on the school website - www.rmds.ie!