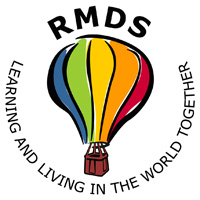 RMDS SCHOOL NEWS in Brief…..
9th June   2016
From the Principal's desk:
Sport For All Day Friday June 10th
All children should come to school tomorrow dressed for sport and physical activities and perhaps bring some extra drinks with them. We will spend the whole day engaging in sporting activities and the emphasis is on providing children with the opportunity to experience a wide variety of games and sports. Depending on the weather, sun hats and sunscreen may also be a good idea.
We are looking forward to raising our third Green  flag on Tuesday 14th with Eamon Ryan TD here in the yard at 9.30am We would like everyone to wear blue or green to celebrate the day. The green school committee will also have a chance to explain the work of their committee to Eamon. Parents who are free are most welcome to attend.
From the Patron:
A reminder that the RMDSA AGM takes place next Tuesday 14th June 2016 in Seomra Spraoi at 8.00 p.m.
In advance of the meeting a full copy of The Ranelagh Multi-Denominational School Association financial statements and Childcare accounts for the year ended 31st December 2015 is available from the Secretary's office.
A summary sheet will be circulated to everyone at the meeting.
From the Parents  Association:
RMDS Sports Day 11am on Sunday 12th June in Sandford Park School
Ready, Get Set, GO!!!!!  We are nearly there!  Programme attached.   Looking forward to seeing you all at Sports Day!  Reminder that baked goods are gratefully received at the Cake Stall on the day.
If anyone can spare any time on the day to man the finish line or staff a stand - please do present yourselves on the day!