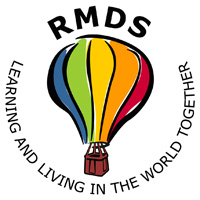 SCHOOL NEWS in Brief…..
4th December 2014
From the Principal's office:
As is usual at this time of year, we think of others less fortunate than ourselves and again this year we are supporting the Focus Ireland Charity and the Children in Hospital toy appeal – your children may already have mentioned this to you and further details from Assumpta Neylon are contained in this newsletter.
A reminder that the Christmas concert will take place on Thursday 18th December here in the school as follows:
9.30am Junior Infants, Senior Infants, Rang 1 and Rang 2
11oc Rang 3, Rang 4, rang 5 and rang 6.
Thank you all for coming in for the recent parent/teacher meetings. We hope that you found them useful. I would welcome any comments/ suggestions that you might have for next year by return email. We really do value this opportunity to sit down with you and talk about your child's experience here in RMDS, so your responses will be considered in making arrangements for future meetings.
Joan Whelan
From the Christmas Fair Committee:
Thanks again for your tremendous response to the Christmas Fair on Sunday. As well as enjoying a good day out, we hit our goal of raising €10,000 to spend on the school and help in development of Linear Park.
We have a limited number of tea towels left.  So if you missed the fair and the chance to pick some up we will be selling them at the school gate next Thursday as well as at the refreshment break during the Christmas concerts on the 18th.  A great stocking filler and present for grandparents!
A big thank you again and Merry Christmas and Happy New Year to all.
The raffle winners are listed below – please call to the office if you have yet to collect your prize.
| | | | |
| --- | --- | --- | --- |
| | Raffle Prizes | Received Gift | Winner |
| 1. | Dunville Pharmacy – La Roche Posay Basket | Yes |  Prosper Junior Infants |
| 2. | Photography session –Voucher  from Michelle O Sullivan Rang 2 | In Office |  Limor Junior Infants |
| 3. | Family Cinema Tickets OmniPlex X 4 |  Yes |  Sophia R3, David R3, Aisling R4, Clara Waters |
| 4. | Bretzel Bakery – Vouchers |  Yes |  Cory Rang 3 |
| 5. | Wild Goose Voucher 100 E lunch voucher | Yes |  Shauna Maguire |
| 6. | Make up Voucher – Tara Fitzgerald | In office |  Milo Senior Infants |
| 7. | Brioche – 150 Voucher | In office |  Harper R3 |
| 8. | Tribeca voucher 30 |  In office |  Amal Perera Senior Infants |
| 9. | Trunki Backpack Booster from Tour America |  In office |  Caoimhe c/o Frances Durkin |
| 10. | Panto Tickets from Niall Check | In office |  Oscar R6 |
| | Think house hampers x 3 | 2 Yes & 1 In office | Jack B R2, Jackie. John Luke Gannon |
| 12. | Il Posto voucher from Susan O'Connell |  In office |  Darragh Breen |
| 14. | 4 tickets panto Mill Theatre | Yes |  Eleanor (Office) |
| 15. | Voucher 1 for All 50E | In office |  Helen O'Sullivan |
| 16. | Antica Venetia Voucher 50E | In office |  Isabel Butler |
| 17. | National Concert Tickets Family to Snowman (4) | Yes |  Katy Hanley |
| 18. | Luxury Hamper 100 from Mortons |  Yes |  Sarah Kenny SI |
| 19. | Airfield Ticket 1 Family Pass |  In office |  Kitty R3 |
| 20. | Seagreen Voucher |  Yes |  Patricia R3 |
| 21. | Rosalins Voucher  30E | Yes |  Kellaghan |
| 22. | 6 Prizes for Kids |  2 In office |  Robert R2, Lena R2, Fionn, Sarah Kenny, Harry Beasley. |
| 23. | 1 Mans Business Shirts 80E each |  Yes |  Vaari Claffey |
| 24. | 1 Mans Business Shirt 80E each |  Yes |  Conor Lane |
 Dear Parents and Students,
For the 2014 RMDS Festive Charity this year, we have again decided to support two important charities, Focus Ireland ( www.focusireland.ie) and Children in Hospital Ireland. We feel that giving to charity is a valuable exercise for the children as it helps them to focus on those in need at this time of the year. There has always been a very generous response over the years and the school and charities really appreciate your generosity and thoughtfulness. Feel free to choose who you'd like to support.
The final date for receipt of goods in your child's class is Wednesday, December 10th.
The list below gives an idea of some practical items that would be needed for Focus Ireland but "nice" seasonal fare and gifts would be very much appreciated as well.
Nappies, wipes

Baby Food

Cereals

Eating crackers

Jams, Marmalade, peanut butter

Biscuits

Selection boxes, Jellies

Toiletries…eg Shampoo, conditioner, body wash

Toothbrushes, hairbrushes, tooth paste and mouth wash

Hats, Slippers, socks, Scarves Gloves

Pyjamas

Warm clothing (new)

Underwear (new only)

Colouring books

Markers, crayons

Puzzles, board games e.g ones available in euro shop

Children's books

Christmas crackers and decorations

Please do not include

:

Alcohol

Aerosols

Perishable foods
Children in Hospital Ireland are running a Christmas campaign to donate toys and art and craft materials etc. to Our Lady's Children's Hospital Crumlin. Catherine Clifford (mum to Anna May, 3rd class) is the administrator/volunteer co-ordinator with the charity. The organization is primarily engaged in organising (recruitment, training, obtaining vetting and references, providing ongoing support and training) volunteers for 20 children's hospitals and units around the country. The volunteers provide play for children in hospital, which helps to normalise the hospital environment for them.  This supports the work of the play specialists in the hospital. Given the funding issues in the health service that we are all aware of, volunteers and play specialists in the play rooms often face the problem of lack of supplies to carry out their role.  
The following are some suggestions drawn up by the play specialists in conjunction with the play volunteers.
NB!! All Games, Toys & Activity Materials need to be Brand New in order to guard against the spread of infection.
Games:

Draughts, Battleships, Connect 4, Guess Who, Snakes and Ladders, Jenga, Frustration, Boggle, Downfall.

 

Toys:

Plastic Tea sets, Pots and Pans, Food, Dolls House Furniture

Cars, Trains, Tractors

Farm animals

Jigsaws 25/30/50/80 pieces & wooden peg board jigsaws

Baby Toys- Plastic, bright colours & make noise, musical

Activity Materials:

Paint (washable in litre bottles) & Paint brushes

Play dough (small tubs)

Glue sticks, PVA glue,

Pipe Cleaners, Glitter, Pom Poms, Wiggle Eyes, Foam Stickers,

Crayons, Colouring pencils

Crepe Paper, Sugar Paper, Coloured Card, Card Making Sets, Stencils.

Hama Beads
We suggest that each child brings one item. The teachers will talk to the children about this project as part of Core Curriculum in all classes. All hampers will be on display in the school next Friday, before they are collected by the two charities.
Thank you for your support
Best Regards
Assumpta Neylon Rang 4 (Core Curriculum Coordinator)