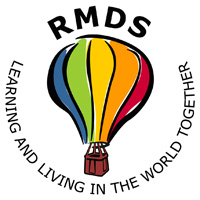 School News in Brief….
10th December 2021
From the Principal's Desk….
Good afternoon all!
It has been rather an unusual week...made even busier with Storm Barra and preparations and filming for winter plays.
A reminder that the Winter Concert will be streamed live as a webinar next Friday, 17th December via Zoom.  The webinar will take place as follows:
9.00 a.m. - 10 a.m:     Junior Infants, Senior Infants, Rang 1 and Rang 2
11.00 a.m. - 12.00 p.m:   Rang 3, Rang 4, Rang 5 and Rang 6.
Our theme this year is Creation. It promises to be a great show!
School will close for the Christmas holidays on Wednesday, 22nd December at 12pm and will reopen on Thursday, 6th January 2022.
Please check the RMDS Calender on our website for all dates of upcoming events.
Regarding Covid-19, as always, if a child has any new onset symptoms and feels unwell or seems off-form,  do not send them to school and contact your GP for advice if necessary.
In addition, do not send your child to school if they have: 
Been in close contact with a household member who has tested positive for Covid-19
Please see link below for parent-focused public health advice about COVID-19 symptoms.  
https://www.gov.ie/en/publication/a04fc-advice-for-students-and-their-families/#health-advice-for-parents
Rosemarie
 

From the PA….
RMDS Christmas Fair - 11th Dec - 11am - 3pm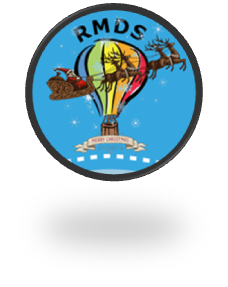 ONE MORE SLEEP!!!!!!!  Finally it's here! We are really looking forward to a great day - and to massive fundraising success!! As with last year - we, the parents, have a responsibility to ensure that the school meets with Department of Education and Public Health guidelines, and that we continue to uphold all of the incredible work done in the school to keep it a safe place for all.  Our Fair will take place once again in the yard - rain, hail or snow. We will be there - all wrapped up!  As will Santa!!
We are asking all who attend to please :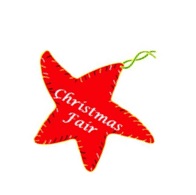 Please be mindful of social distancing

Adults to wear masks 

Sanitise at stands on entry and exit

Adhere to one way system in yard - entering through the back gate, departing through the side gate (slight socially distanced queuing possible if yard is busy!)

No access

to school - only yard (bathroom stops before you leave!!!)

We encourage take-away coffee drinkers to stroll to local parks once Christmas Fair business is done and pockets are empty!

No dogs

Only parent volunteers and 6th class children permitted to work on stalls
To avoid crowding, we are suggesting the below times for classes to attend - but we appreciate that the suggested class times may not suit all and that families with siblings will overlap. 
No one will be turned away!
1

1h00 - 12h00

- Junior Infants & Senior Infants
12h00 - 13h30 

- 1st, 2nd & 5th classes
13h30 - 15h00 

- 3rd and 4th classes
RAFFLE TICKETS NOW ON SALE AT WWW.RMDSEVENTS.COM PLEASE SUPPORT! 
Thank you to all of our generous supporters to date. We are amassing an incredible prize pot!!
Christmas Cards can be collected from the Merchandise stand at the Fair. 
The Fair is a big fundraiser for the school - and we really need your support on the day.  We will once again offer a cash-back system at the gate!!
From the Student Council….
Hello everyone, we are here to remind you about our upcoming Christmas Charity event.
This time of year normally marks our annual community effort to support vulnerable people and families in our area by putting Christmas hampers together. As this is not possible again this year, as with last year, we have decided to combine a treat for all the children in the school with a fundraising appeal.
On Thursday 16th of December we are holding a Pyjama/Christmas Jumper Day where every class will be turning their classroom into a cinema for a few hours with a movie and popcorn!
Donations can be made online from Monday using our website.  All funds raised will be split between the two charities we have chosen to support this year which are Saint Vincent de Paul and The Gavin Glynn Foundation. Two really worthy organisations!!!
A little bit about the two charities…
St Vincent de Paul - We have two staff members who work with the local branch of St Vincent de Paul and we will support them in their effort to help people in our community. The number of requests received has grown significantly since Covid. People who were already marginalised have been most severely impacted by Covid. All money donated goes directly to the families and vulnerable people that SVP support.
 The Gavin Glynn Foundation - This is a charity which helps families of children who are battling cancer and need to go abroad for any treatment. It believes that all children with cancer deserve the best care, wherever in the world that might be. It assists families with all the logistics and financial aspects of travelling overseas for specialist cancer treatment not available in Ireland. Keeping the whole family together, during travel for a child's cancer treatment, is essential for the wellbeing of the patient, as well as the parents and siblings and so this foundation covers the travel and accommodation costs for the whole family. By taking the financial burden and stress away from the families, it allows parents to focus all their time on their child and family.
THIS WEEK'S
News from around the Classes…..
Classes are so busy in their preparations for their winter concert that our reporters have taken a break for this week but will be back with more news next week!
Ranelagh Multi-Denominational School, Ranelagh Road, Dublin 6, D06 Y658
Telephone/Fax: (01) 4961722 ● E-mail: secretary@rmds.ie
______________________________
Roll No. 19928Q ● Principal: Rosemarie Stynes