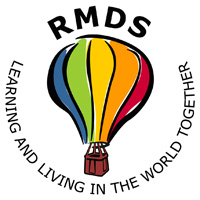 SCHOOL NEWS in Brief…..
10th January 2020
From the Principal's desk:
Welcome back to everyone this term. I hope you had a lovely restful break with your family and friends and wishing a very happy new year to you all!

Firstly, I would like to congratulate Colette Desmond and her family on the birth of her beautiful baby boy, Rían before the Christmas holidays.
We have a busy term ahead of us! Some of the things to look forward to this term are Peace Proms with Rang 3 & Rang 4, Cór Fhéile with the choir and orchestra, Science Blast in the RDS with Rang 4, Forest School for Rang 2, Paired Reading with Rang 4 and Rang 1, Cycle Right with Rang 5, our RMDS Football World Cup for Rang 1 - Rang 6, our continued partnership with St. Michael's House Grosvenor NS Project involving Rang 5, the Musical with Rang 6, Seachtain na Gaeilge in March, our Student Council, Active School and Green School Committees will continue their work! More about all of those later!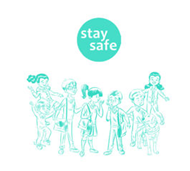 This term we will also be teaching the Stay Safe Child Protection Programme in Senior Infants, Rang 1, Rang 3 and Rang 5. The Stay Safe Programme is part of the Social, Personal and Health Education (SPHE) curriculum which all primary schools are required to implement.
Information on this programme can be found online at http://www.pdst.ie/ChildAbusePreventionProgramme and http://www.staysafe.ie/teachers/resources.htm. We will be holding an information evening for all parents regarding Stay Safe on Monday, 3rd February.
This term our focus is on Bullying Awareness and Respect. The New Year is always a good time to remind ourselves of good manners and kindness towards each other. This includes greetings, taking turns and being patient. We encourage older children to let those younger than them go ahead of them. Looking at people and giving them full attention when they are speaking to you is another way of showing respect to each other. We are practicing these things in school, so any help from home as well would be great.
Extra Curricular Activities
This term of Extra Curricular Activities will start this coming Monday, 13th January.  Activities run for 10 weeks, from week beginning Monday, January 13th to week beginning Monday, March 23rd, excluding Mid-Term Break 17th-21st February and St. Patrick's Day Bank Holiday Monday, 16th & Tuesday, 17th March.
And a reminder....
Punctuality
Everyone is expected to be on time for school - that means being at the gate by 8.30am.  Children who arrive in class after 8.40am will be marked late.

Absence
All absences from school must be accounted for. Please ring the school or email the office (secretary@rmds.ie) on the first morning of absence.  For absences longer than one day, please send a note or an email so that we have a written record.  There are blank notes in the homework journal that can also be used for this purpose.
Head Lice...

Again, time to check those locks!!! Remember anyone can pick up head lice. They are most common amongst young children as they often put heads together during play allowing the lice walk from one head to the next. Head lice do not reflect standards of hygiene. They are just as willing to live in clean or dirty hair. It is important that parents check their children's hair regularly. This way head lice can be found before they have a chance to breed. They can then be treated stopping them from being passed around the family…or from family to family! The way to check someone's head is called "detection combing". This should be done regularly and in the case of a confirmed infection in one family member, the other members of the household should carry out "detection combing" twice weekly for one week. Please let the school know if you detect a case of head lice so that we can alert parents to check their own child's hair.
Please check your child's hair this weekend! Remember, everyone has a part to play!
Dogs
Lots of you bring your dogs to drop and collect at the school. Dogs must be on leads at all times and in control of an adult. No dogs may be brought in to the school yard. I need all dog owners to make sure dogs are kept outside the yellow zigzag lines at the back gate. If you are leaving dogs on leads while you come in to the school, please tie them well away from the school gate either opposite the school or outside the zigzag lines. Parents also need to ensure that young children know how to pet strange animals correctly. It gets very busy at collection time in particular and dogs can become frightened by too much attention.
Also….
Offers of places for next year will be going in the post next week – so if you have a sibling due to start and do not hear from us, drop into the office immediately. If you are deferring a place, please let us know asap so that we can offer the place to the next person on the list.
We extend our deepest sympathies to Mary Clare Pigott, our colleague and friend, on the sad passing of her mother this week. May she rest in peace.
Please check for lost property at the gate in the morning. All items left at the weekend will be donated to charity.
Rosemarie Stynes
Calendar for Term 2 & 3:
RMDS Term Dates 2019
| | | | |
| --- | --- | --- | --- |
| School opens | Spring term | Monday | January 6th |
| Closed | School holiday | Monday | February 17th |
| Closed | School holiday | Tuesday | February 18th |
| Closed | School holiday | Wednesday | February 19th |
| Closed | School holiday | Thursday | February 20th |
| Closed | School holiday | Friday | February 21st |
| Closed | Public holiday | Monday | March 16th |
| Closed | Public holiday | Tuesday | March 17th |
| School closes (midday) | Easter | Friday | April 3rd |
| School opens 8.30am | Summer term | Monday | April 20th |
| Closed | Public holiday | Monday | May 4th |
| Closed | Public holiday | Monday | June 1st |
| School closes (midday) | Summer | Friday | June 26th |
Other school events and dates are available on the calendar on the school website (www.rmds.ie).
From the Green School Committee:
Tips from the Green School Committee......
Over 60% of Ireland's plastic waste comes from packaging and 60% of that waste is either incinerated or buried in landfill. Please bear this in mind when grocery shopping. For instance, buying loose fruit and vegetables is an alternative. For bulk foods there is a new zero-packaging shop on Castlewood Ave. in Rathmines.
Notices:
Pilates at RMDS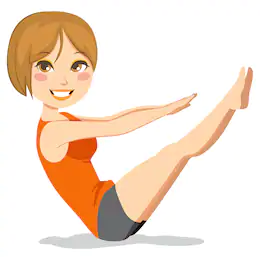 Monday evening Pilates at RMDS is a mix of exercises including dynamic movement focusing on core and overall strength, balance, mobility and alignment with the aim to move our bodies in every direction.  With modifications offered throughout the class, this a fun approach to serious exercise.  For information or to book your place contact Gráinne at hello@graforfitness.ie or 087 637 0502.
Courses run on Mondays from 18.30 - 19.30.
RMDS School Age Childcare
Information from Caroline Carroll on 085-1156506 or email childcare@rmds.ie.
Don't forget to keep an eye on the school website - www.rmds.ie!