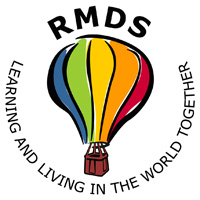 School News in Brief….
From the Principal's Desk….
It is such a delight to be back with you all this week. The children's welcoming wishes, smiles and enthusiasm makes it an easy transition to settle back in again! Thank you for all your good wishes also.
I know it has been a busy few weeks. Paul and all the staff have been bringing me back to speed on everything….and of course I got a full rundown from the children as I visited the classes also.
We are currently celebrating Coicís na Gaeilge, and there is a lot of practice ongoing around the classes for our Céilís next week, our drámaí and our amhrání to name but a few of the activities that are taking place. I'm sure some of you have been listening to renditions of Óró mo Bháidín …our whole school song for our tionól an seachtain seo chugainn. 
In other music news, we had a very exciting week with Cór Fhéile taking place last night. The children worked so hard in anticipation of the event and the night itself certainly did not disappoint! You will see a little more about it below. I would like to take this opportunity to acknowledge the huge work of Therese Coogan and Aoileann Farley in preparing the children for this event. Scroll down a little further to hear all about the night!
Our school took part in the official launching of the Primary Curriculum Framework by Minister of Education, Norma Foley in Dublin Castle yesterday. The Student Council did a wonderful job of representing the children in our school. Find out a little more about the event below….
We also had Paula from Don't Be Mean Behind Your Screen working with the children from Rang 2 - Rang 6 during the week. There were some really interesting discussions enabled and also a few facts clarified and myths busted. Have a chat with your child and see if they can relay any of the information they learned back to you!
A reminder that school will be closed next Friday, 17th March for St. Patrick's Day.
Please check the RMDS Calendar on our website for all dates of upcoming events.
Regular updates will also be posted to our Twitter page @RMDS_Ranelagh. 
Rosemarie
From the PA….
Movie night was a huge success and the kids and parents had a super evening.  Thanks to everyone who volunteered to make the event a success.  One small person did mislay a small pink handbag (filled with glitter pens and lip gloss) and would really like to get it back.  If anyone happens to find a small bag that doesn't belong to them, please drop it into the office or contact pa@rmds.ie
The Bake Sale and Book Swap were also hugely successful.  The bake sale raised close to €1000 for Save the Children's work in Syria and Turkey.  The money will be put to good use and thank you to everyone who contributed, either with time, baking or a donation.   
Next PA meeting will be on March 21st online.  All welcome, particularly anyone who has ideas or suggestions for the PA.  
Gráinne & Lorraine
PA Co-Chairs
From the Green Schools Committee....
Green Schools Tips
Food Waste: Part 3
Storage
When you're unpacking your shopping, put the newer items to the back of the shelves, fridge & freezer and move the older ones forward, so they're eaten first.
It's hard to keep track of what's in your freezer. Label containers as you freeze them and ideally keep an inventory stuck to the outside of your freezer.
Don't throw out outer packaging if it includes the 'Use By' or 'Best Before' dates.
Get some food clips and airtight containers if you're finding biscuits, crisps, crackers, nuts etc. going stale.
Some fruits release ethylene gas, which speeds up ripening. Keep these fruits separate, unless you're deliberately using them to ripen other items.
Ethylene Producing Foods
Apples, apricots, avocados, bananas (ripe), melons, grapes, kiwi fruit, mangoes, peaches, pears, plums & tomatoes.
Ethylene Sensitive Foods
Asparagus, aubergine, bananas (unripe), broccoli, brussels sprouts, cabbage, carrots, cauliflower, cucumbers, garlic, green beans, kale, leafy greens, leeks, lettuce, parsley, peas, peppers, potatoes, raspberries, spinach, strawberries, sweet potatoes & watermelon.
Cooking
More food is more wasted by being overcooked than undercooked. Have a wall clock in the kitchen. Set timers on your phone/smart speaker. Use a heat diffuser/simmer ring if you keep burning food in your saucepans. If your oven thermostat is off, use a separate oven thermometer.
Leftovers
Leftover are inevitable, so when meal planning, think where they can be incorporated into the next meal.
www.lovefoodhatewaste.com/recipes
Composting
Even with all the best will, you'll have some food waste to manage. Home composting is a great way to get a final use out of this food waste.
Composting works best with a mix of nitrogen-rich green materials like grass clippings and vegetable peelings and carbon-rich, brown materials like leaves and newspaper.
As a general rule, don't add cooked food waste to your compost pile or bin. As you get more experienced and dedicated, you could start a wormery, Bokashi or tumbler. This allows you to add a much wider range of food waste.
For more information: https://stopfoodwaste.ie/resources/composting
Roland Ramsden
Andrea Scott
Green Schools Committee Parent Representatives
From the Student Council….
Yesterday the whole of the Student Council went on the Luas into town to Dublin Castle and met the Minister of Education, Norma Foley. We had a nice snack before going into a big conference room with a number of other schools and hearing about the new curriculum that is coming, a change that is coming after waiting 24 years…(the last curriculum published was in 1999!) We also got some lunch and then we went on a tour of Dublin Castle with several other schools. We learned about the history of the castle before heading back to school for 2:10 pm.
(PS. The food was good! 😋)
General Notices….
Córfhéile  
During the year orchestra, choir & rock band were practising for Córfhéile. 
Córfhéile is a non-competitive show where schools can sing and play their hearts out. 
The Orchestra was on first and they played two beautiful songs: Ode to Joy & Tabhair Dom do Lámh.
Cleo in Rang 5 did an amazing fiddle solo to: Humours of Glendart. 
After the Orchestra came Rock Band. The songs they performed were: Smells like Team Spirit, Blackbird & Seven Nation Army.
On Thursday night there were six other schools. Our Choir were second last to perform. They sang: True Colours with sign language demonstrated by Juno, Róisín & Nina from Rang 5 & accompanied on the piano by Theo in Rang 6. Oró mo Bháidín & Starman were also sang. 
Everyone there really enjoyed performing. 
Therese Coogan conducted every one of the performances. She is amazing!
By Róisin & Juno, Rang 5
Ranelagh Multi-Denominational School, Ranelagh Road, Dublin 6, D06 Y658
Telephone/Fax: (01) 4961722 ● E-mail: secretary@rmds.ie
______________________________
Roll No. 19928Q ● Principal: Rosemarie Stynes