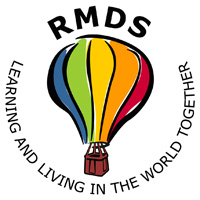 From the Principal's Desk….
Welcome back to school after our midterm break. I hope you all had a really lovely break and are feeling well rested.
As always we have a busy half term ahead of us starting with Parent/Teacher meetings next week. Please find the relevant dates for your child's class below:
Next week:
Monday, 13th & Tuesday, 14th November       - Junior Infants & Rang 6 
Wednesday, 15th & Thursday, 16th November  - Senior Infants & Rang 4
Friday, 17th November                                 - Rang 2 and Rang 3
The following week:
Monday, 20th November                                        - Rang 2 and Rang 3
Tuesday, 21st November                                         - Rang 5
Wednesday, 22nd November                                 - Rang 5 & Rang 1  
Thursday, 23rd November                                 - Rang 1
Aladdin Connect is being used to assign all meeting slots, so please download and activate the app if you haven't already. We are delighted to be able to offer our Parent/Teacher meetings in person again, with the option of Zoom if preferable. Meetings will take place in the Red, Green & Orange resource rooms. Mary or Barbara will direct you where to go on your arrival. 
The school will be closed on Thursday, 30th November to enable whole staff training in Blackrock Education Centre in advance of the new Primary Maths Curriculum.
The school will also close for a half day on Monday, 4th December @ 12 p.m. to enable  whole staff training on the Primary Language Curriculum.
We do apologise for any inconvenience caused from these closures.
Please note, all classes will be showcasing their Winter Performance a little differently this year, with a more intimate performance in the classroom on a given morning the week of the 11th December. Our theme this year is Festivals and Celebrations Around the World.
Mark your child's date in the calendar!! 
The schedule is as follows:
| | | |
| --- | --- | --- |
| | 8.50 a.m. | 9.30 a.m. |
| Tuesday, 12th December | Junior Infants | Rang 6 |
| Wednesday, 13th December | Senior Infants | Rang 5 |
| Thursday, 14th December | Rang 1 | Rang 4 |
| Friday, 15th December | Rang 2 | Rang 3 |
The children will perform for each other in a whole school assembly the following week.
There have been a few cases of headlice across the school. This is the time of year when headlice can become a plague! Remember anyone can pick up headlice. They are most common amongst young children as they often put heads together during play allowing the lice walk from one head to the next. Headlice do not reflect standards of hygiene. They are just as willing to live in clean or dirty hair. It is important that parents check their children's hair regularly. 
Please check your child's hair this weekend!
This way lice can be found before they have a chance to breed. They can then be treated stopping them being passed round the family…or from family to family! The way to check someone's head is called "detection combing". This should be done regularly and in the case of a confirmed infection in one family member, the other members of the household should carry out "detection combing" twice weekly for one week. Please let the school know if you detect a case of headlice so that we can alert parents to check their own child's hair. Everyone has a part to play!
Check out our Instagram Page - @ranelaghmultid which will be updated with all our latest activities. 
Please check the RMDS Calendar on our website for all dates of upcoming events.
Rosemarie
From the Board of Management….
The formal annual review of the Anti-Bullying Policy has now been completed by the BOM.  You can access the policy & review here. As usual, there will be a specific anti-bullying focus across the school in January.  
The current Board of Management held its final meeting this week and is very grateful to outgoing members Niall Byrne and Anne Fitzpatrick for their time and contribution over the last 4 years.  A new Board of Management will sit from 1 December 2023 for 4 years.
Thank you to all those who responded to our infographic on Voluntary Contributions and particularly to those who have set up recurring payments allowing the school to budget more effectively.  
Thanks to the PA for all their work in organising the Halloween Raffle and the annual Pub Quiz which are hugely popular and much anticipated annual events that raise important funds for the school.
From the PA….
All I want for Christmas.... is the RMDS Christmas Fair!!!
Yes, you've read that right. The RMDS Social event of the year is BACK! Our Fair will take place on Sunday, 10th December, from 11am to 3pm in the school yard (weather permitting). 
All of your favourite stalls will be making a return, from the Teddy Tombola, to Rang 6 Business Initiatives to, of course, the man himself SANTA! This event is the school's biggest fundraiser and a day full of Christmas cheer, so mark your calendars, and dust off your Christmas jumpers.
However, we know Santa can't do it alone, and so in the run up we are looking for volunteers and help as follows. If you are available, please email xmasfair@rmds.ie with your preference! And for all of our epic volunteers, Santa's elves will be busy at work making sure you're put on the good list (and bribed with a mulled wine get together as a thank you after the event!) 
What we need are:
Volunteers to help set up the evening before (Saturday, 9th December from about 4pm to 6pm)

Volunteers to help set up the morning of (Sunday, 10th December from 8am - 11am)

Volunteers to help out during the fair -- either on a stall, or on the door!

Raffle prize donations
The event cannot happen without the input of a lot of people so please do drop pa@rmds.ie a line if you can spare any time, donation or energy!
Also within the festive spirit, RMDS will be selling Christmas Trees again this year on 2nd & 3rd December and  9th & 10th December. A gorgeous selection of trees will be available in the yard for everyone in the community.  This is another significant fundraiser for the school so please do support!
Thanks so much!
Gráinne & Lorraine
PA Co-Chairs
From the Green Schools Committee...
We're already counting down the days to Christmas at Green Schools RMDS. 
When you think of  Christmas, you think of white and red and what not….. 
At Green Schools, we're trying to make Christmas greener for us all by holding a few friendly competitions, starting with our annual Christmas Decoration competition. 
Here are a few rules that come with the fun of competing:
Everything you use to make your decoration must be recycled

No glitter - unless it's environmentally friendly!

Your wonderful creation must be in the office by 5/12/2023 which is a Tuesday, FYI!
On another note, the Christmas Fair will be hosted on the 10th December, so get started on your decorations early so you can enjoy them at the fair!     
General Notices….
Research Project by UCD
A Science Foundation Ireland (SFI) funded research project at UCD, as part of the 'Sustainable and Healthy InFrastructure by reducing stress during active Travel (SHIFT)' research project is asking parents/carers in Ireland who cycle to school with their children to complete this short survey. It collects information on challenges that parents/carers may encounter while cycling to school with their children.
It should take about ten minutes.
If you are interested in completing the survey it can be found by clinking the link here. 
Ranelagh Multi-Denominational School, Ranelagh Road, Dublin 6, D06 Y658
Telephone/Fax: (01) 4961722 ● E-mail: secretary@rmds.ie
______________________________
Roll No. 19928Q ● Principal: Rosemarie Stynes