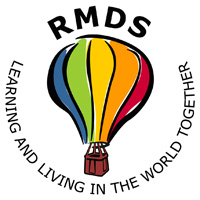 School News in Brief….
11th February 2022
From the Board of Management…. 2
From the Green Schools Committee.... 3
From the Principal's Desk….
Can I ask all parents to refrain from letting the children play football on the green triangle area outside the school at home time for Rang 1 & Rang 2. Traffic can get very busy at that time - and a ball flying in the wrong direction, followed by a little one could prove to be extremely dangerous. If children want to play, Linear Park is open. The green triangle should be left free for parents to collect Rang 1 and Rang 2 children promptly. Many thanks for your co-operation!
A reminder that school closes at the usual time next Friday, 18th February for midterm break and reopens on Monday, 28th February.
School will also close on Wednesday, 16th March @ 2.10 pm and open again on Tuesday, 22nd March @ 8.30 am. 
Regarding Covid-19, as always, if a child has any new onset symptoms and feels unwell or seems off-form,  do not send them to school and contact your GP for advice if necessary.
In addition, do not send your child to school, regardless of vaccination status, if they have: 
Been in close contact with a household member who has tested positive for Covid-19
Please see link below for parent-focused public health advice about COVID-19 symptoms.  
https://www.gov.ie/en/publication/a04fc-advice-for-students-and-their-families/#health-advice-for-parents
Please check the RMDS Calendar on our website for all dates of upcoming events.
Rosemarie
From the Board of Management….
The Board of Management would like to thank the PA, parents, staff and children who fundraised tirelessly over the past year in order to raise enough funds to fully finish the Sensory Room. We aim to have this second, and final phase of work completed by April 2022. The Sensory Room is a huge addition to our school and is used by all the children in varying ways. We will include some photos of the final project when it is completed! 
With regards to Covid regulations, schools have received a statement from the Department of Education saying that schools will continue to operate with their COVID-19 plans, with all current protective measures in place, until 28 February 2022. We have been advised that further guidance will be issued to schools in advance of this date. 
Finally, with regard to our Extra Curricular Activities programme, it is under constant review and we are in touch with all providers so that when restrictions are lifted the programme will be ready to recommence.
From the PA….
Thank goodness it's Friday!! 
We've the PA meeting on the 28th February (venue to be booked).  In the meantime we've suggested to Class Reps that if there is enthusiasm among parents for class coffee mornings the PA will be happy to host.  Also, the renegade Junior Infants parents are gearing up for a night out that they've organised themselves on the 3rd March... Beware....!
We'll be fixing a date for the fabulous RMDS Sports Day in a few weeks and will announce it here.  In the meantime, as always, we're looking for volunteers for Sports Day, for the Easter raffle and ideas for any other in-between events.
Happy Friday!
Joss & Gráinne
PA Co-Chairs
From the Green Schools Committee....
Green Schools Tips
Attic Insulation: Part 2 - Installation
If you're simply going to add more fibre insulation to your attic, use Stone Wool (Rockwool) in preference to Fibreglass. Overall, it performs better.
It's safer to leave old, collapsed fibre insulation in place rather than trying to remove it. If you go to bag it, it'll break up and throw fibres into the air. Suspended fibres are an irritant and potentially a hazard.
I would stress that if installing fibre insulation yourself, that you take proper precautions. You don't want it touching bare skin or getting in your eyes and you certainly want to avoid inhaling any suspended fibres. Wear long gloves, long socks, goggles, a proper mask and overalls that include a hood. Don't tear the insulation, cut it.
Ensure that there's enough insulation between the joists so that it at least comes up level to the top of them. Then run an additional layer of insulation across, perpendicular to the joists, covering them. The joists themselves act as a 'cold bridge' so it's important that they are insulated too.
To achieve current compliance when using Rockwool, total depth should be around 350mm (14 inches) so that's a good goal to aim for. For example, if your joists are 150mm deep and already filled, you ideally add another 200mm laid perpendicularly over this.
It's very important to avoid gaps in the insulation. Try to be neat and fit it tightly against the joists or other obstructions. Where two pieces of insulation join, make sure they're snug up against one other. Try to plan ahead so you don't end up with lots of smaller pieces.
Install a permanent walkway for maintenance access, from your attic hatch to your water tank and other services. You don't want people walking on the fibre insulation, which will compress, tear and dislodge it. After filling between the joists with fibre insulation, you can use rigid foam insulation boards covered with plywood/OSB or buy ready made composite attic (loft) boards. You can also use something similar if you want to create attic storage space.
If your attic hatch isn't already insulated, you can glue a piece of rigid foam insulation board to it.
Your water tank needs insulating. You can wrap Rockwool around it, held in place with straps. Cover the top with a rigid foam insulation board such as PIR. Don't use expanded polystyrene (EPS) as it breaks up too easily.
Don't insulate under the tank. You want heat from the house rising up into the tank and then being trapped inside by the insulation around and over it. This reduces the chance of it freezing.
Ensure that you insulate any pipes in the attic to prevent freezing too. Measure the diameter of the pipes first so you know which size to buy.
Electrical cables should be situated above the insulation and not encased within it. This is to prevent cables overheating. Some cables can be covered if they are rated for this, your electrician will know.
Recessed downlights installed in the ceiling just below the attic will protrude into it. If you're still using halogen lamps in your fittings, you can't lay attic insulation closely around them, otherwise they'll overheat and create a risk. So at least swap out the halogen lamps for LED ones, which run cooler. And ideally get the fittings changed to fire-rated/insulation coverable ones. They also reduce draughts into the attic. They cost around €10 each and a LED lamp costs €5.
Next Week - Attic Insulation: Part 3 - Alternatives to Fibre Insulation
Roland Ramsden
Andrea Scott
Green Schools Committee Parent Representatives
THIS WEEK'S
News from around the Classes…..
Junior Infants
Look what we made during stations with the sorting toys!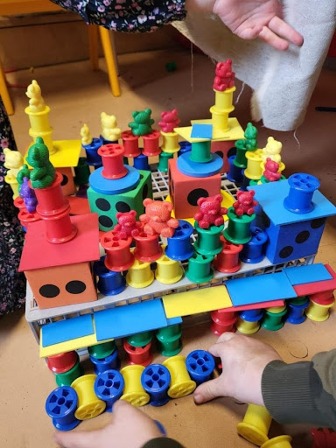 We made our names in Stations.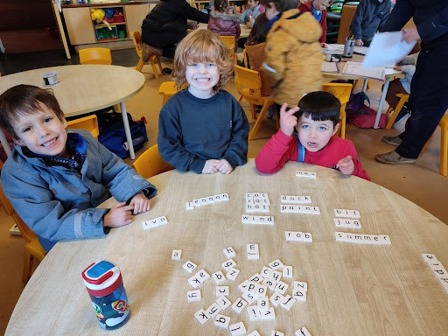 We continued playing in the garden centre.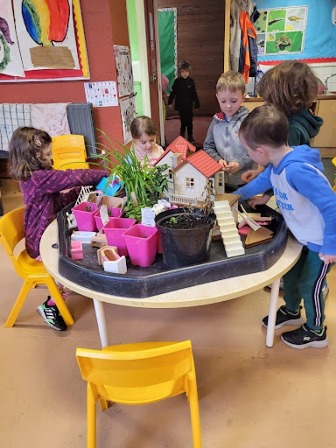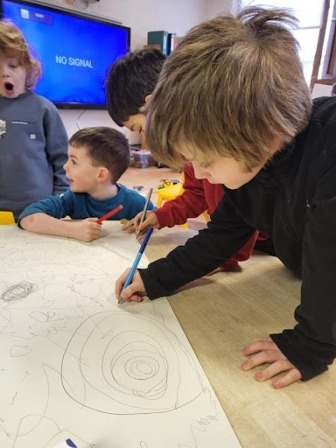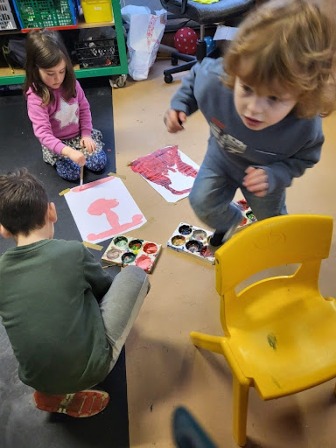 Senior Infants
We had great fun in Dartmouth Square last Friday. We've been busy making Valentine's Day cards for our families and we've been learning ball skills in PE. We loved playing together in the sunshine on yard today.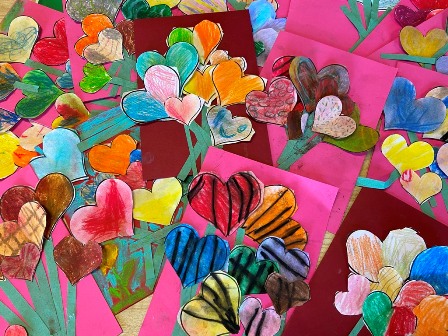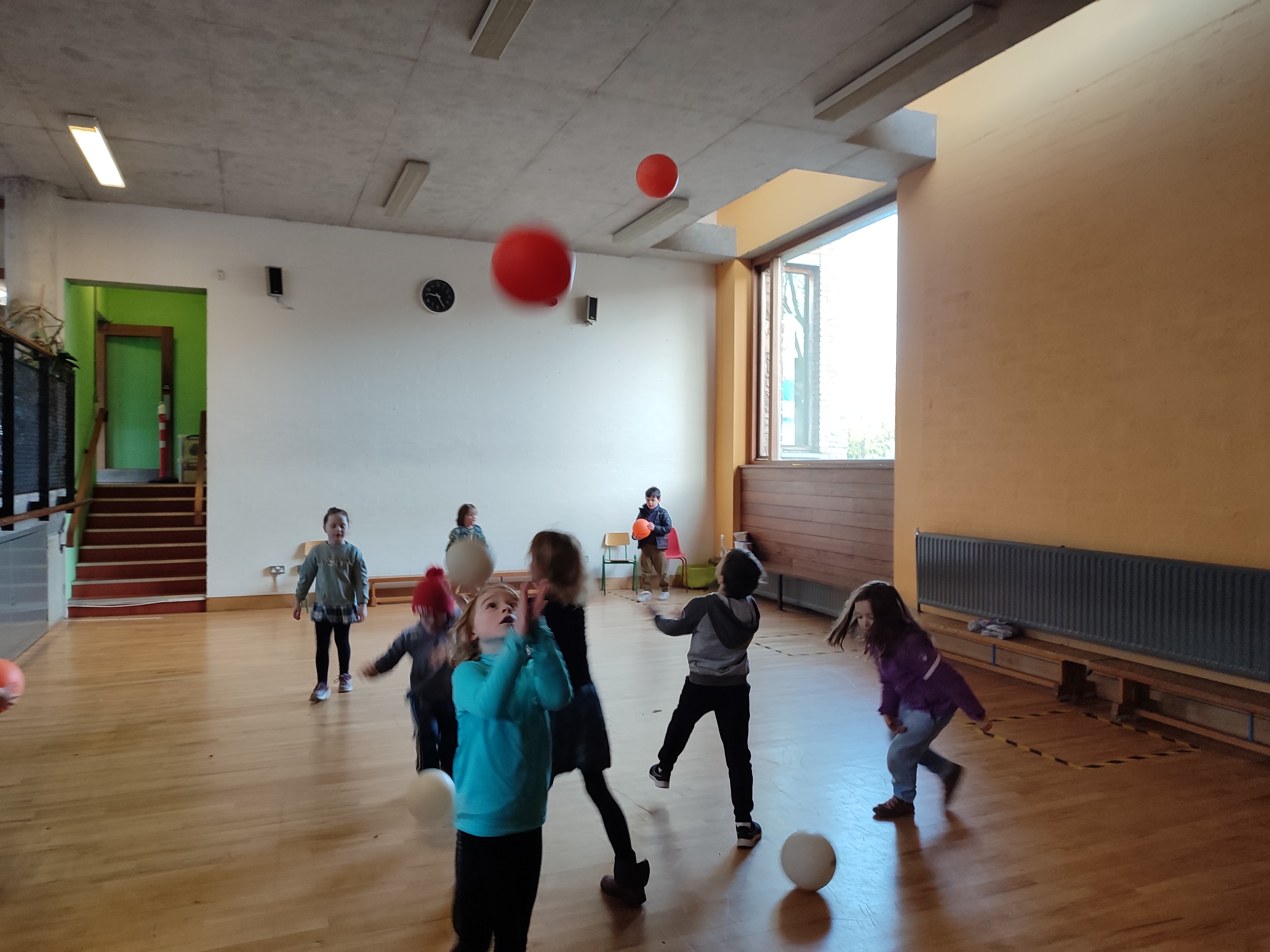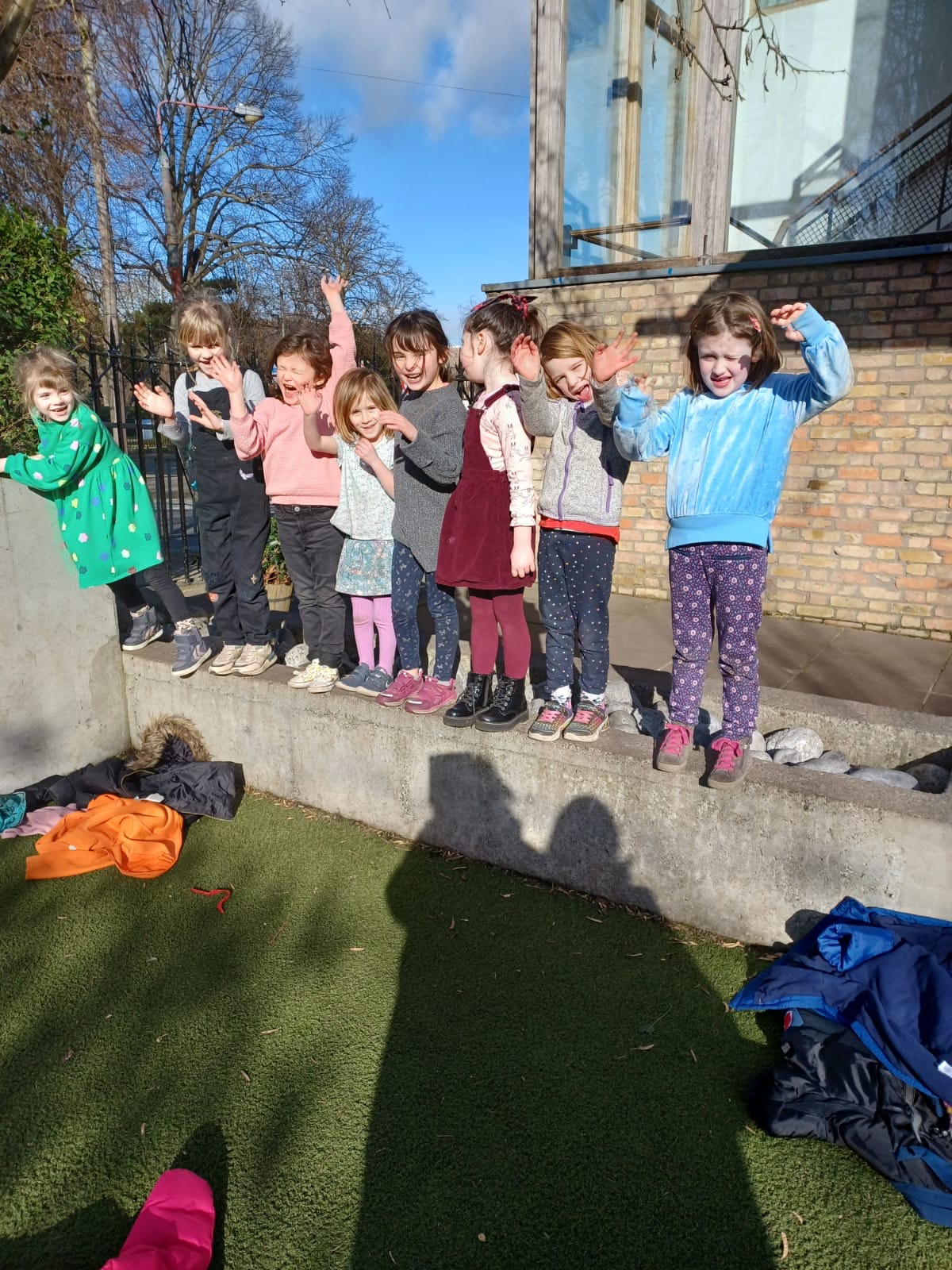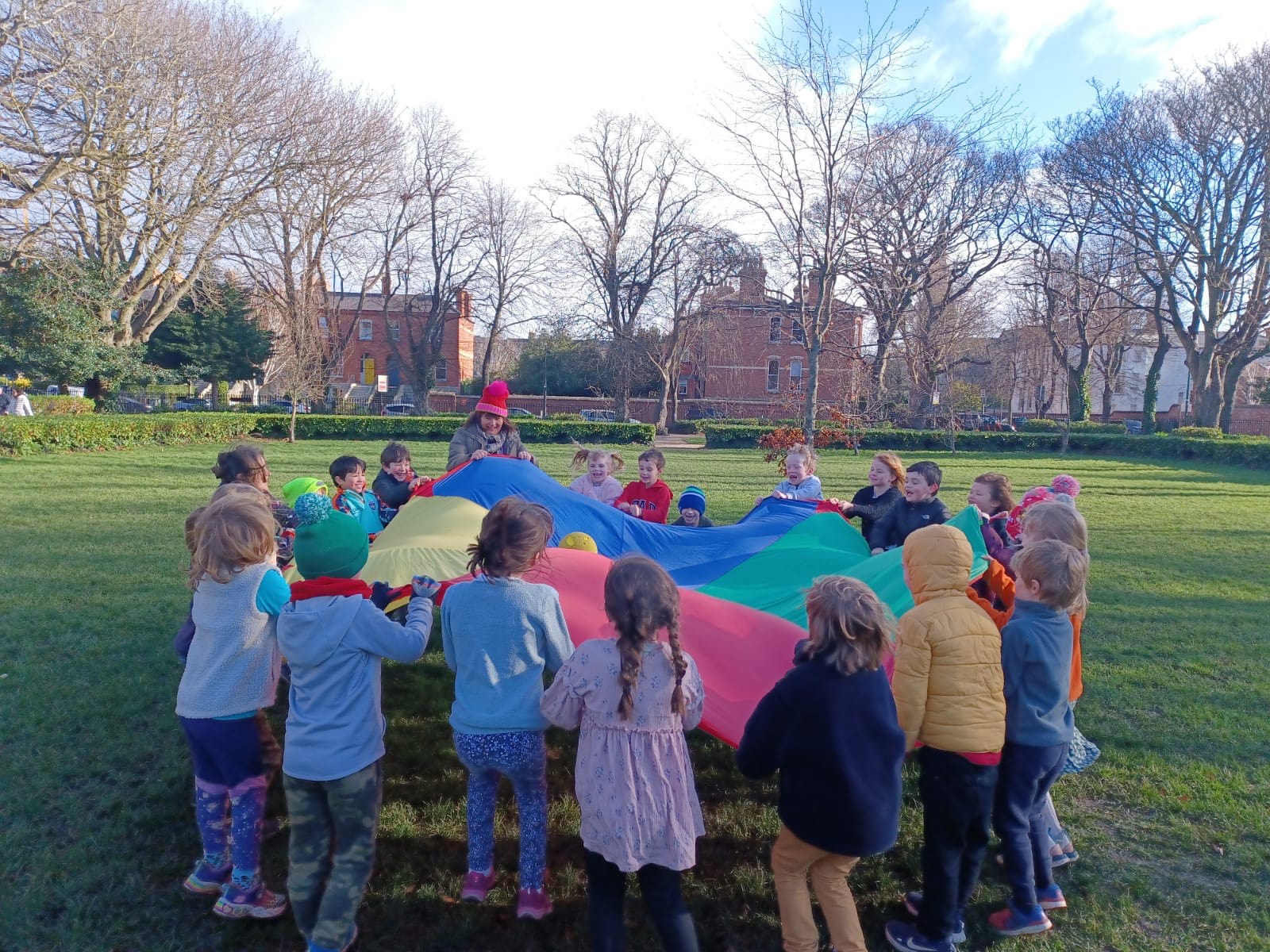 Rang 1
We've had another busy week in Rang a hAon and the class have been working really hard. We have nearly finished our animal projects which all look amazing. This week we have been playing our own version of Wordle! We started with three letter words but everyone was so good that we had to move on to four letter words! In Art, we made umbrellas out of paper plates and in GAA we have been working on our hand passing skills. This week it is Children's Mental Health Week. We celebrated by reading a story about trying new things and why making mistakes is important. We also talked about what makes us all unique and special and wore our favourite outfits on Friday to express ourselves.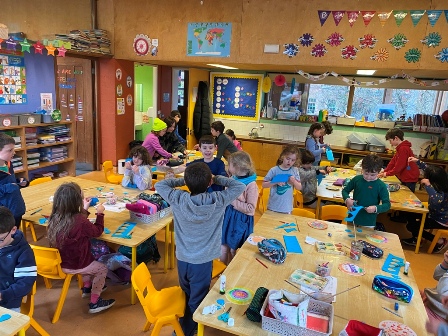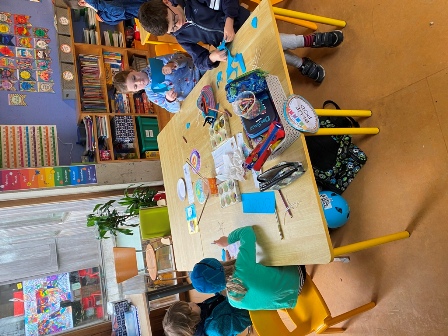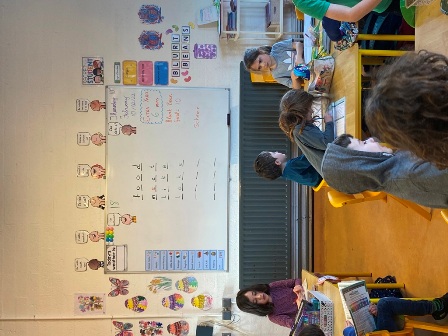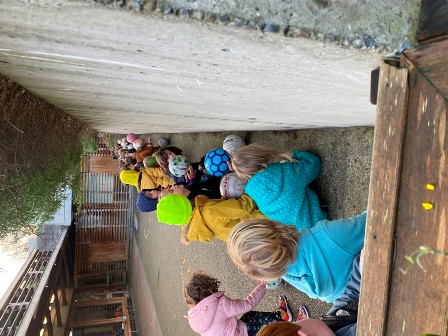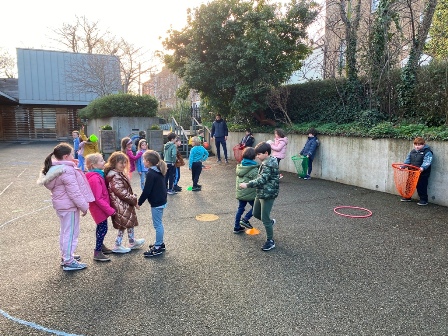 Rang 2
Dia dhaoibh go léir!
'Tyger Tyger, burning bright, 
In the forests of the night; 
What immortal hand or eye, 
Could frame thy fearful symmetry?' 
This is the first verse of  a very famous poem by William Blake. We hope you like it, as we celebrate the year of the tiger this year.
Chinese communities all over the world have been celebrating since the 1st of February and this celebration will continue until the 17th.
In Rang 2 we are mostly snakes and there are some horses also.
Ms Coogan is a tiger. Snakes are said to be patient, charming and wise, while horses are hard working and independent.
We have been learning a lot with Claudia in Forest School. For example, we have been using a box saw to create beautiful necklaces and decorations. We have also been making dens and swings, and we even made some tea from nettles. Yummy! 
We have had a visitor to our class. Her name is Leya and she is Ms Coogan's daughter. She has been great to have around and we will miss her when she goes. Thanks for all the fun Leya!
In Irish we have been learning the months of the year to a dance that we all know called 'The Macarena'. 
See you all next week. 
Slán!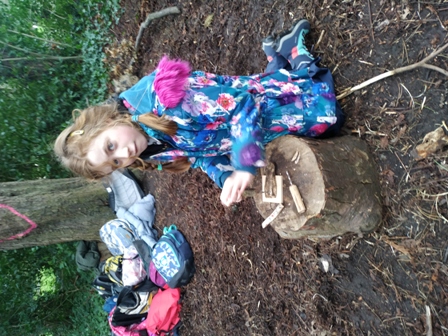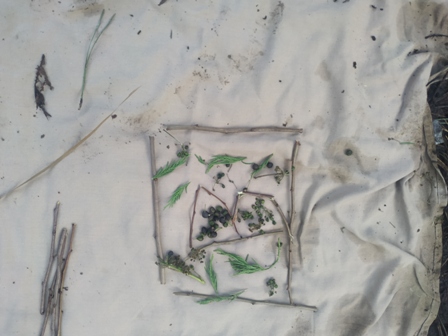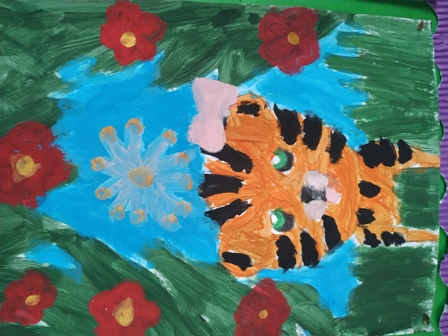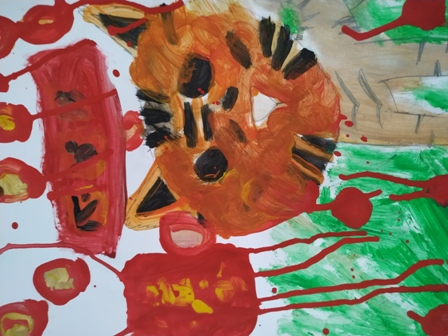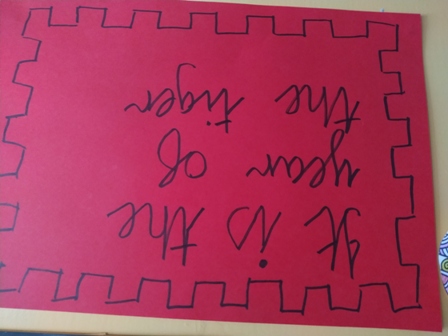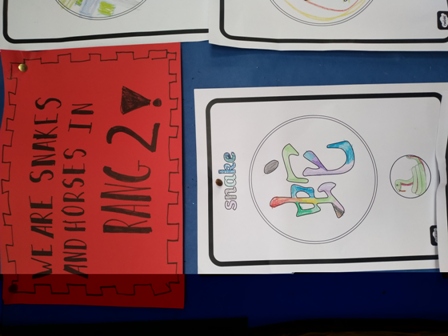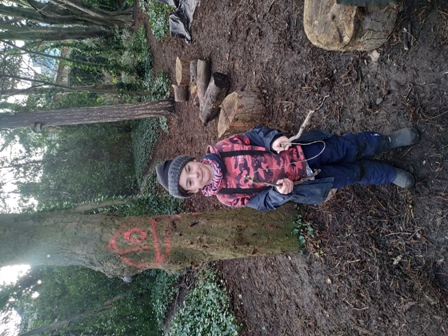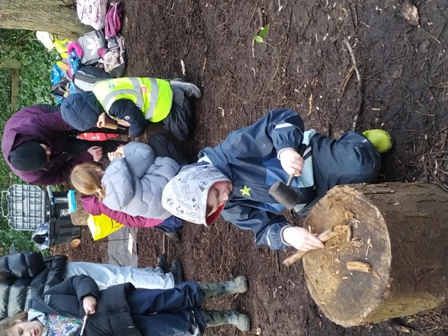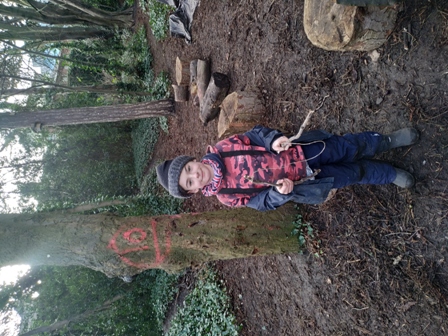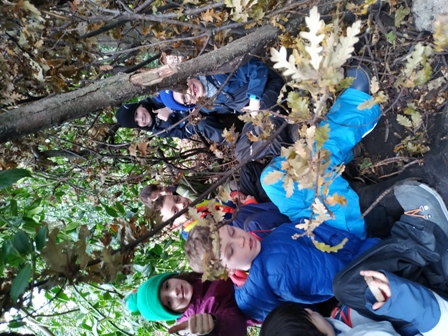 Rang 3
This week for Children's Mental Health Week we talked about having a growth mindset. 
Our affirmation for this week was 'I want to be my best self'.
In maths we concentrated on our 4 and 8 times tables.
On Friday we did a "Dress to Express" day for mental health. 
Our secret students this week were Toby, Estelle and Finn.
We finished our Ancient Egyptian projects and have some pictures of them.
We did character descriptions in English and read 'Bill's New Frock'.
In Gaeilge we were learning about a barn and animals having a party in it.
By Iris and Estelle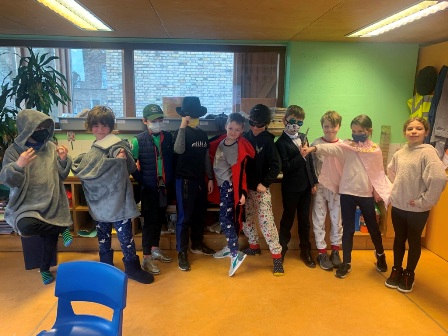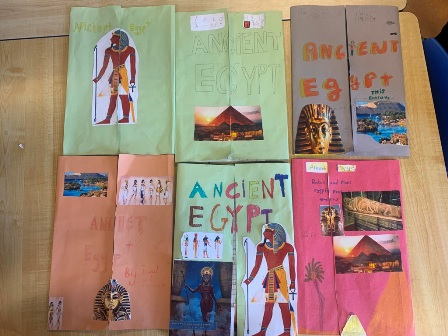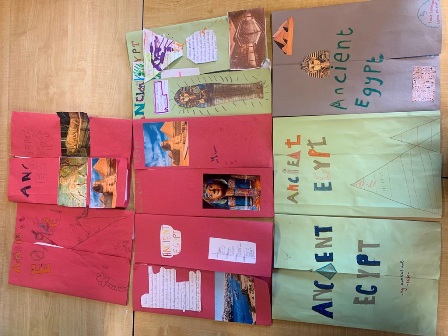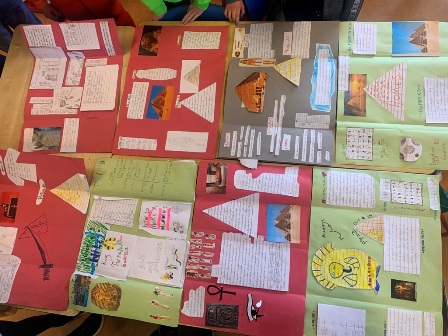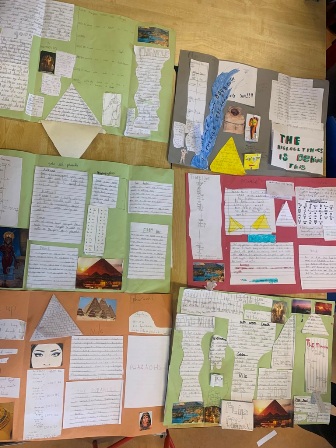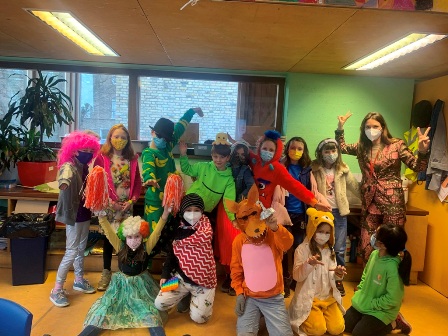 Rang 4
In maths we have been learning about fractions. We took a test on Thursday.
In English we have been learning about silent letters and conjunctions.
For Gaeilge we wrote the story of Tír na nÓg and we played 'Téigh ag Iascaireacht' which is 'Go Fish' in Irish.
We are continuing ESB Science Blast.
We have been doing a game called Wordle. We have been having lots of fun.
We are doing projects about a country of our choice. They look great!
In Art we were painting Chinese zodiac animals. It's the year of the tiger.
Mr. Fairbrother was teaching us on Thursday and Friday.
On Friday we wore different things that allowed us to 'Express Ourselves'.
By Odhran and Alex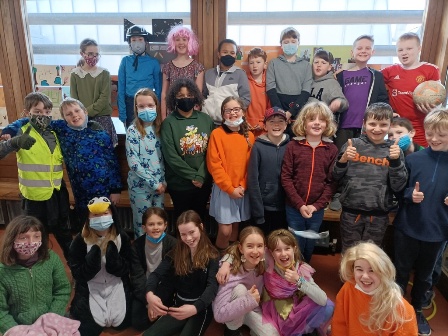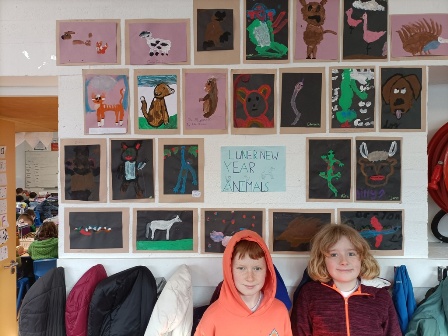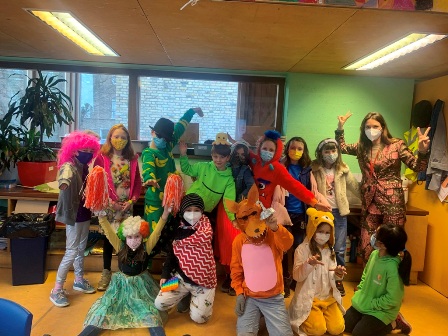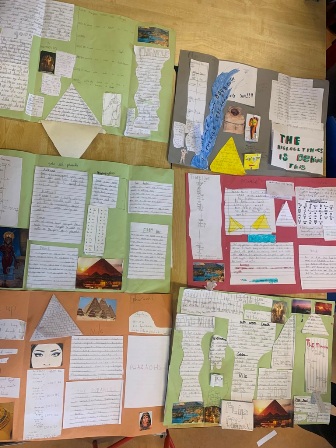 Rang 5
Rang a Cúig had a fun time at the end of last week when doing an obstacle course in P.E and when doing our 'Eggcellent Experiment', where we tried our new bouncy balls made from eggs soaked in vinegar. We dropped our two types of bouncy balls made from raw and boiled eggs from different heights. We also threw the eggs at the ground, the wall and high in the air. We found out that the hard boiled eggs lasted a lot longer than the raw ones. 
In maths this week we learned about money and change. We are going to do a report piece about Mexico or France next week which we planned and did some research for this week in our Small World books. We did drama on Tuesday about strangers and how to stay safe around them. 
We have been trying different types of mindfulness including shaking mindfulness, guided mindfulness and still mindfulness. We also learned about a growth mindset. We watched a video on two authors and their books called 'The Boy Whose Wishes Came True' and 'The Rollercoaster Boy'. We found the two books very interesting and we enjoyed hearing about them. 
Thank you for reading our newsletter!
By Sadie-Kate and Oscar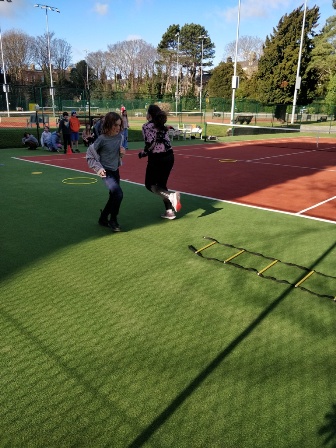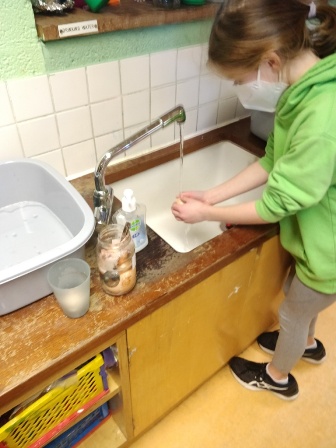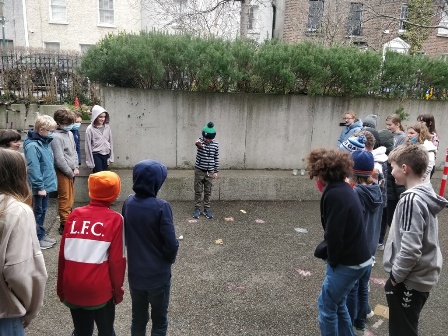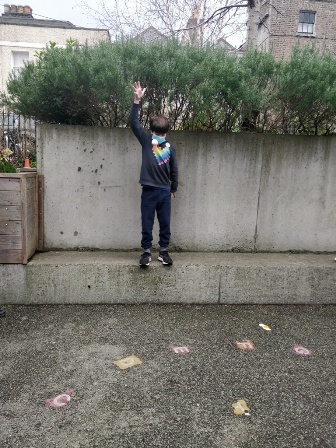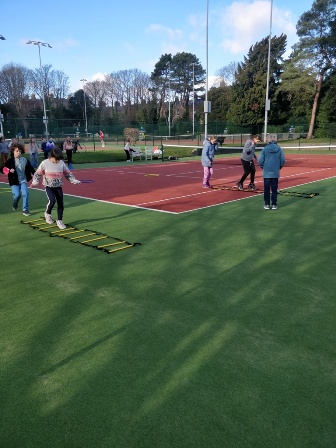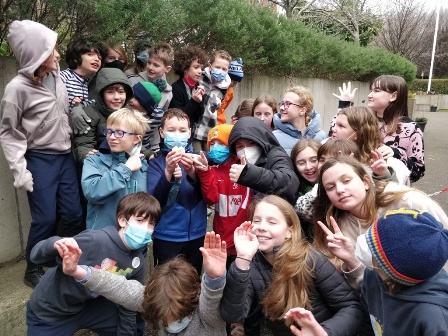 Rang 6
On Friday we had a visitor come to the school to teach us circus skills. His name was Konor. It was very enjoyable and we learned how to juggle, do water plates, use diablos and make balloon animals.
This week we did money in maths and we are learning about VAT and currency exchange. It was really interesting and we learned a lot.
We also learned about the Aimsir Fháistineach (future tense Irish). It was great to learn about.
This week in art we are entering the Texaco Art competition and we are curious to see if anyone in our class will win something.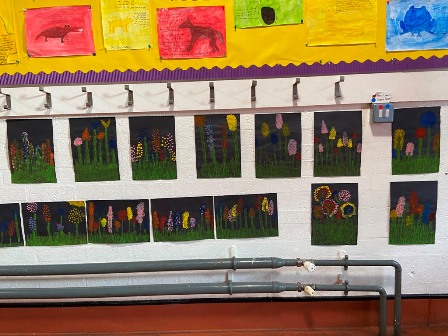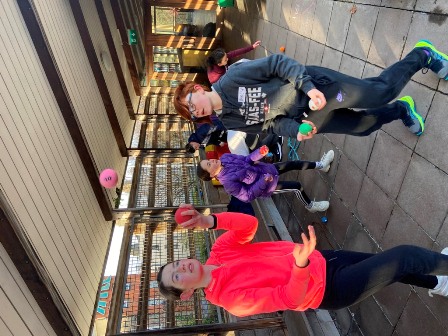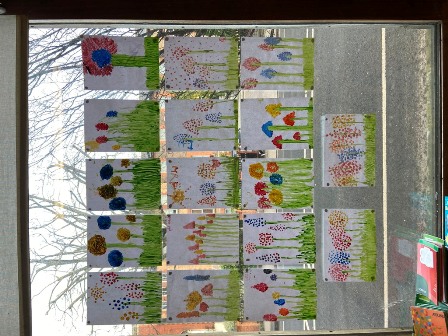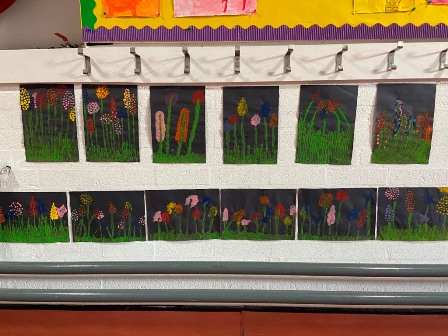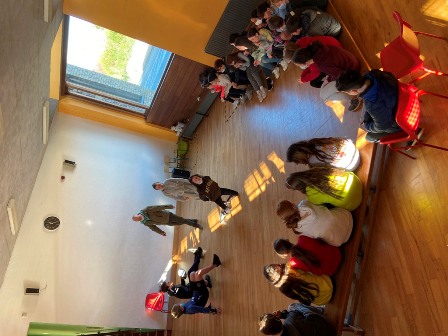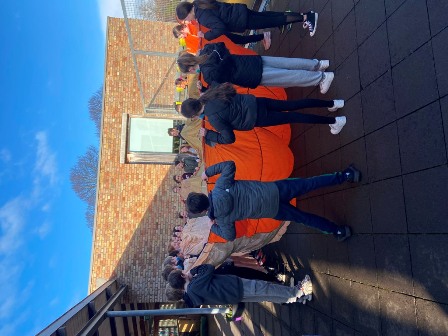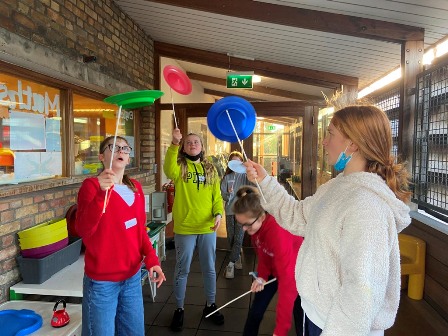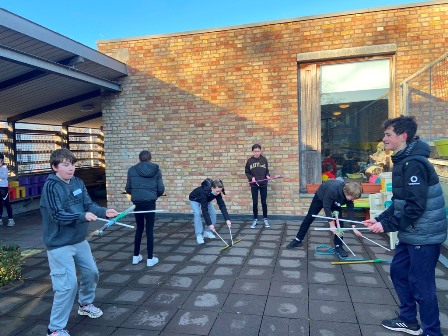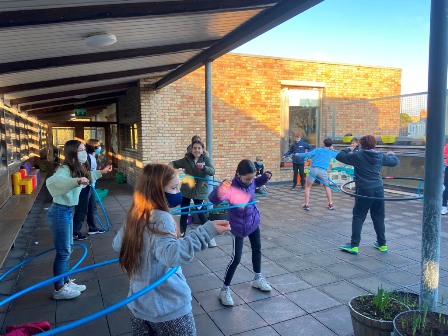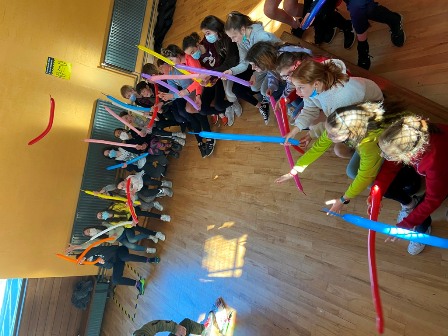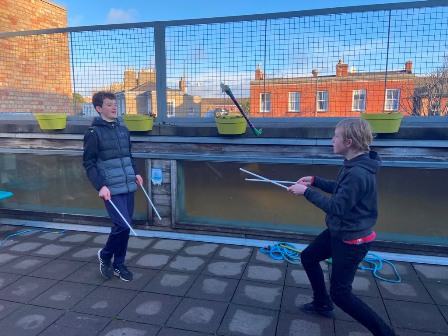 Ranelagh Multi-Denominational School, Ranelagh Road, Dublin 6, D06 Y658
Telephone/Fax: (01) 4961722 ● E-mail: secretary@rmds.ie
______________________________
Roll No. 19928Q ● Principal: Rosemarie Stynes