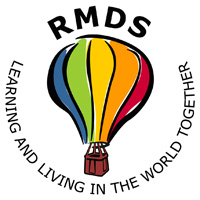 12th March 2021
This is another great week as we get ready to welcome the entire school community back. The junior half of the school have been doing their part and we will be asking the second half of the school to do the same.
Our best strategy is to keep Covid outside of our school. We need to be extra vigilant in the coming days.
If we have any symptom of Covid 19 we don't come to school.
If we are a close contact or suspect that we are, we don't come to the school.
If we have been abroad we have to quarantine ourselves.
We continue to reduce our own contacts and avoid congregating and we wear masks when we can't maintain a social distance.
Collection time remains the most difficult time to avoid congregation and I am asking that everyone spread out so that we are never within 2 metres of each other and that we pick up and go. The news this morning was full of warnings about how the numbers are too high to be complacent about these preventative measures.
In the school we will be following all the guidelines carefully, but given the size of our rooms and how effective some of the variants are at spreading, we need to be extra vigilant about letting it into the school. We can only do that with the help of every single family. We are all trusting each other to do the right thing.
Parents in the junior half of the school confirmed that they had fully complied with all the guidelines before returning to school and we will asking the parents of the senior half to do likewise. You will receive a second email from the school asking that you open the 'Aladdin Connects' app and confirm this. If you have difficulty with the app I am attaching a pdf of the form with this newsletter.
Half of the school had no opportunity and even the half that did, don't use the back gate so I am sharing this image with you.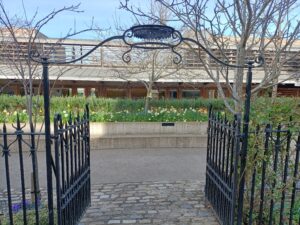 There were more daffodils last week but an incredible amount kept falling which the infants gladly picked from the ground to give to various important people in their worlds. I love the back gate at this time of year and feel cheated any time the Easter break coincides with the emergence of the blossoms on our cherry trees.  I held off taking this picture as long as possible to see if the blossoms would make their appearance. I think they will be out next week just as we are coming back together as a school and everything is bursting full of life, this coupled with the extra light and heat, it is hard not to feel optimistic. We won't however be complacent.
Have a lovely weekend everyone,
Paul