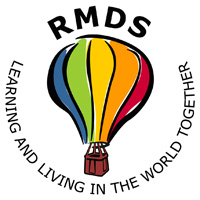 RMDS
School News in Brief….
13th May 2022
From the Green Schools Committee.... 4
RMDS School Calendar 2022/23 10
From the Principal's Desk….
It has been a week of wonderful, well anticipated live performances!
Well done to Rang 3 & Rang 4 who took part in Peace Proms last Sunday in the Helix. It was a brilliant show full of enthusiasm and energy, song and dance. Thank you to Annie Blayney, Áine Delaney and Therese Coogan for all their work in preparing the children for the big day!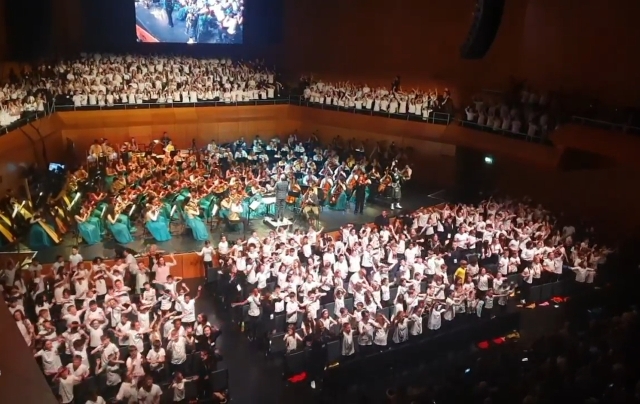 Well done to the children from Rang 6 who together with the help of their teachers Áine Grennan and Rita Brennan, put together a fantastic show of The Wizard of Oz! Rang 5, under the guidance of Alannah Nic A'Bhaird played an important role as the chorus. The team work, effort, imagination and enthusiasm that went into the show today was incredible. All the children in the school enjoyed a wonderful performance of the show yesterday, while parents from Rang 6 enjoyed a special performance this morning!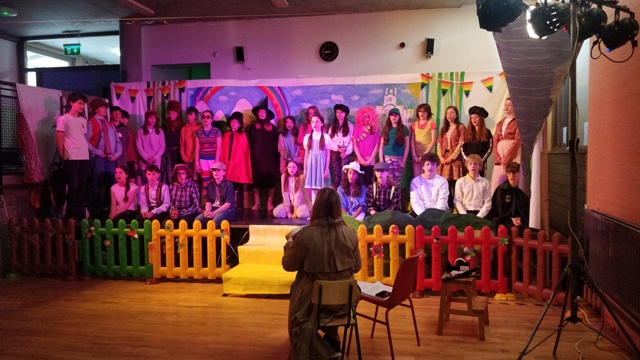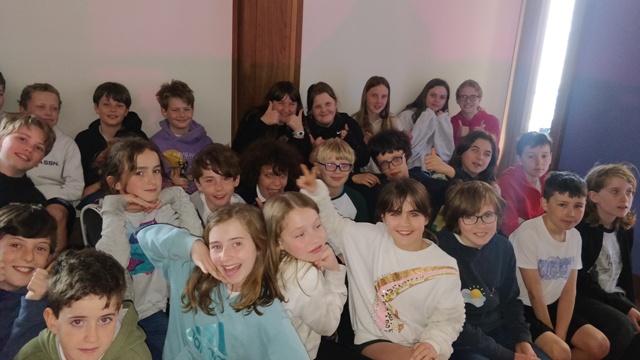 A reminder that school will be closed for all the children on Friday, 27th May to facilitate inservice training for staff on the new Primary Language Curriculum. 
We are delighted to say that our Junior Infant Reception Day will take place for incoming Junior Infants on Friday, 17th June. The present Junior Infants will have no school that day.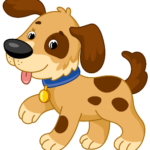 A reminder, please do not leave dogs unattended at the school gate. Also, please remind your children to get the permission of the dog owner (and the dog, by letting them sniff the back of your hand first!) to pet the dog. We do not want any unfortunate incidents that could be easily avoided with a little care.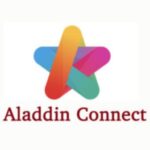 Finally, if you haven't already registered and downloaded the Aladdin Connect app, please do so immediately. It is a vital part of our communication between home and school. If you have any difficulty in doing this please let Mary know in the office and we will get it sorted immediately.
Please check the RMDS Calendar on our website for all dates of upcoming events.
A copy of our school calendar for the 2022/23 school year is attached to the end of the newsletter.
Rosemarie
From the Green Schools Committee....
Green Schools Tips
Quantifying your Energy Use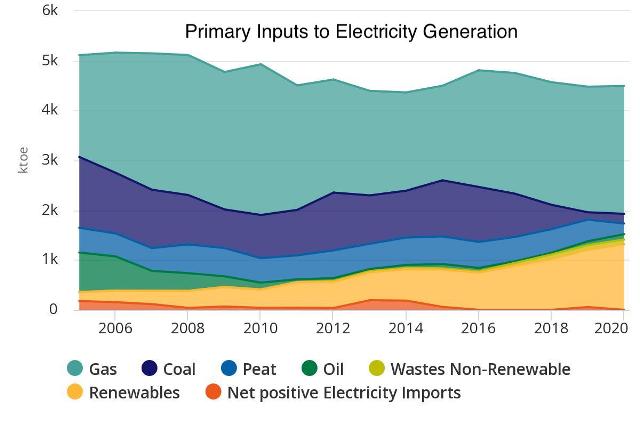 Electricity
In Ireland, two out of three units of electricity generated is still derived from fossil fuels. Aside from the huge environmental concerns, it's also incredibly wasteful.
At best, only half the energy contained in the natural gas, coal, peat or oil gets turned into electricity at the generating plant. The rest is lost as heat, and of that electricity produced, 8% is then lost in transmission between the generating plant and your home.
We also need to account for the energy used in the extraction and refining of the fossil fuels themselves and their transportation to the generating plants.
Units of electricity are billed to consumers in kilowatt-hours (kWh). Think of it as the level of power multiplied by the duration used. So a one kilowatt (1kW) heater running for one hour would use one kilowatt-hours (1kWh), which is equivalent to 1 unit of electricity. However, because of the energy lost when generating and transmitting this 1kWh unit of electricity to your home, in reality the overall energy used would be closer to 2.5kWh or 2.5 units. Therefore, we actually consume more than twice the energy reflected on our electricity bill so we need to use it wisely.
Natural Gas
For central heating, we mainly use natural gas in Dublin. Energy costs are of course involved in its extraction, refining, transportation and distribution.
It's measured in cubic metres/feet at the meter and then converted to kilowatt-hours (kWh) for your utility bill. 
Central heating boilers convert over 90% of the energy contained in the gas into usable heat for your home. The efficiency for cooking is significantly lower but thankfully it uses comparatively little gas.
Unlike electricity, the units listed on your gas bill more closely reflect the units consumed overall in the production and consumption process.
For further information see: www.seai.ie    
Next Week: Measuring your Energy Use
Roland Ramsden
Andrea Scott
Green Schools Committee Parent Representatives
 

From the Active Committee….
Today Rang 5 tried a different type of P.E with Jamie who is a frisbee player.
Jamie is in TY and he plays frisbee for Ireland. Rang 3, Rang 4, Rang 5 & Rang 6 got to play frisbee with him. We all had so much fun playing Ultimate Frisbee.
At the beginning we threw it to each other in pairs as a warm up.
After that we did a fun game where Jamie threw the frisbee and the pairs ran after it to see who could get it first. We played 2 great games of Ultimate Frisbee at the end of P.E too.
On Tuesday next week some classes will be starting an Ultimate Frisbee tournament during second yard. We are looking forward to next week already!
By Millie and Oisin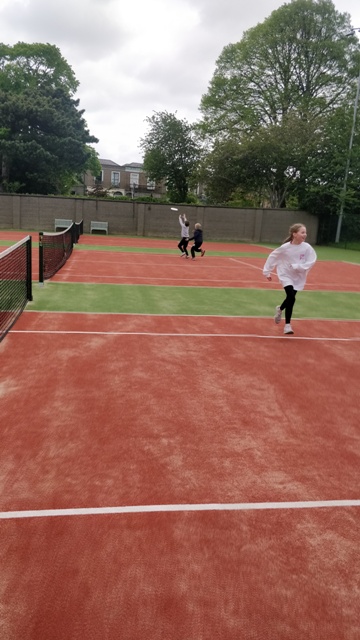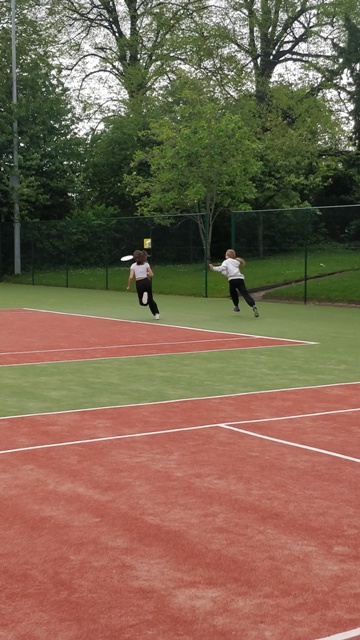 General Notices….
Rang 4 have some reports they would like to share this week.
Skipping
By Beau Nulty
Today's skipping tournament started around ten o'clock. Nearly every 4th classer competed, but only 6 remained.
The first one out that I interviewed was Romy Gill.
Beau: So Romy how does it feel to come out after all your hard work?
Romy: Well… I feel a little disappointed but I will learn from my mistakes and do better in the future. I did come 5th!
Beau: Okay, thank you very much.
I think that I got the best reactions from the three that won. They were Dylan, Max and Edie.
Beau: So Dylan, how does it feel to win this important skipping contest?
Dylan: Sssssssuuuuuuuiiiiiiiiiiii!!!!!!!!!!!
Beau: So Max, how do you feel after winning?
Max: Very very happy.
Next we have someone that was not competing but was a very important part of it. Please, welcome the rope holder: Ella Hewston!
Beau: So Ella, how does it feel to be a part of this fantastic event?
Ella: Well I am very proud of my classmates / co workers, and I am honoured to be a part of this.
Beau: Thank you all for letting me interview you.
Well, thank you all very much for reading. Hopefully I will write another report very soon.
Ranelagh Multi-Denominational School, Ranelagh Road, Dublin 6, D06 Y658
Telephone/Fax: (01) 4961722 ● E-mail: secretary@rmds.ie
______________________________
Roll No. 19928Q ● Principal: Rosemarie Stynes