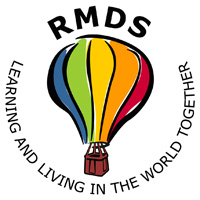 This week's Newsletter
15th January 2021
This is not the newsletter I imagined I would be writing as the first of the New Year.  Thank you so much to all of you who have been so supportive of the school in trying to provide a little bit of normality in the day for the children and for you.  Thank you also to those of you who have sent in messages of appreciation, they have been a welcome boost to morale.
We had a few hiccups with distance learning this week, not everyone's broadband is equal and what we imagine is a simple task of uploading a video becomes an ordeal.  Hopefully this hasn't affected you.  Thankfully we have a very dedicated staff who have gone to some extraordinary lengths to have tutorial videos uploaded.  We had some issues with getting signed into Google Meetings and we have since swapped over to Zoom in the hope that this solves the problem.  As always we are always trying to be better and every time we encounter an issue we try to find a solution.  Thank you to those who have sent in feedback and please continue to let us know if there are other ways we can improve.
As always the work we supply is intended to help and support you as parents and many parents/children aren't able to get everything done and that is okay.  We are not living in a normal world and we are all trying to find the best way through all this.  The most important thing is to focus on now and what we can control at the moment, so do whatever you need to make it calm and positive.
The government's move to open up schools for children with significant additional needs next Thursday is a positive sign and if we all are careful and do what we have been doing since September we will see your actual faces in two weeks. So as I said in the video to the children during the week.  This is hopefully going to be the last two weeks of distance learning.  Will we look back fondly on it with the passage of time? - I think that we will.  It will certainly be a story we are asked to retell.  In my chats with the children we were discussing distance learning and they mentioned that they like going for walks and having their parents and pets close by, getting up a bit later and working in their pjs.  They also mentioned that they like being able to snack when they wanted, I think we can all relate to these.
I feel very lucky to work and this year to lead RMDS.  It is a very special place and even in  a pandemic this hasn't changed in fact it has been highlighted even more.
The fundraising totals for the various end of term events surpassed even our best estimates, given that everything had to be curtailed so much.  We raised over €13,000.  This means that since September the school has raised close to 20,000. Thank you to each and everyone one of you for your support financially but also for the support you show in the way you work with us to make the school as good as it can be.
On top of that our charity fundraiser for children in Direct Provision and our local SvP raised €1300.  This was split evenly between them.
The money raised by RMDS pupils paid for these items x 25, for 25 couples taken off the streets before Christmas, these people had nothing but the clothes they stood up in. They also received vouchers so they could buy clothes and shoes in the St Vincent de Paul charity shops. They were all so happy and they couldn't believe the children were thinking of them and remembering them at Christmas. These families are staying in a clean, well run hostel where they get 3 meals a day and they are now safe and warm.

I have also attached a letter the Minister for Education asked that I share with you all.
I was trying to pull together some of the children's work to reflect all that they have been doing this week but I wasn't able to quite pull it off.  I'll try harder next week.
Have a lovely weekend everyone,
Paul