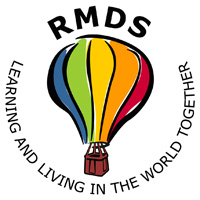 This week's Newsletter
16th April 2021
Ramadan Mubarak to the entire school community, although with news of the vaccine problems and continuing high numbers, you might be forgiven for not feeling too blessed right now.
That said we do have some things to celebrate. Anna Shackleton is taking her maternity leave as of today. Leanne Cunningham from RMDS Childcare is moving to manage a childcare facility. Rang a Dó will be starting Forest School next week and Senior Infants will be starting a few weeks later. Simon from Ranelagh Gaels is taking rang 1/2/3 for GAA classes, Ken from Leinster Rugby will be back to finish off his classes with Rang 4/5/6, Rang a Sé have begun working on their Musical 'Charlie and the Chocolate Factory', na Naíonáin Bheaga are exploring the possibility of a trip to Airfield Farm and the creative juices are flowing throughout the school as the children all work on their 'Write a Book' projects.
So I am choosing to focus on these elements while still being careful. The virus is in our area and we need to continue to be vigilant and I again thank those parents who keep their children at home, just in case. That said if there were to be a positive case in the school and we had to close a classroom and revert to distance learning we know we can do it , we'd just prefer not to.
Some of the less exciting but equally important news, the school are about to embark on the Stay Safe programme. We weren't able to complete it last year due to covid closures so this year all the classes from Senior Infants up will be engaging with it as part of the SPHE curriculum. We are also getting resources ready for diagnostic tests with the entire focus being on the results in the different topics so that we can identify any gaps there. This will inform our teaching next year. We will be explaining this to the children and will be looking to you, the parents, to reinforce this message. Our primary aim right now is to be a calm and safe space for the children, where things are just a little more normal. So far this week as I move through the school this appears to be working and the sounds of laughing and chatting from the classrooms is my barometer for a job well done. If however your child is finding something stressful or worrying, please let us know.
We are watching with interest how things unfold and we are currently working on plans to do as many of the normal things, safely in this last term. Today I spoke to some of the teachers about how we could manage to run our 'Sport for All Day'.
Our biggest hurdle at the moment is that due to increased member demands for court time in Mount Pleasant we can't have PE classes in the Tennis Club. Luckily we have some lovely parks nearby which we can utilise. Due to a chemical spray in Mt Pleasant during the week we had our breaks in Dartmouth Square on Tuesday and I was reminded how lucky we are to have such lovely spaces so close and we will be using these for PE. Thankfully we can still have our yard breaks in the Tennis Club and we are working with them to use any unwanted slots.
Now a trip around the school,
Rang a Sé
This week in R6 was our first week back since Easter break. It was great to see everyone again. We had lots of fun over Easter break, but we're still glad to be back at school.
For the first time ever, we started getting prepared for the 6th class musical. We're doing Charlie and the Chocolate Factory this year! We read through the script with Ms.Grenann, and on Thursday we prepared and performed our auditions. Everyone performed amazingly, however, only eleven people could be selected out of twenty-two. We also sang through a couple of the songs and we just can't wait till we can perform it to everyone on May 27th.
On Thursday we had great fun with PE; we played soccer and dodgeball, and overall it was a good time (but also a very competitive one).
On Friday we have our second weekly test ever (Ms.Grennan introduced it to us on the last week before Easter break), and we've all been studying hard. We learned a lot about the Irish War of Independence in history and aimsir chaite in Irish.
We can't wait for next week, when we'll be rehearsing our musical and telling everyone about our lovely weekends! Bye :)
by Anna G and Alannah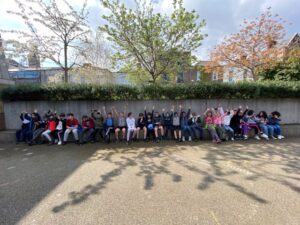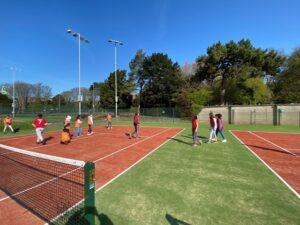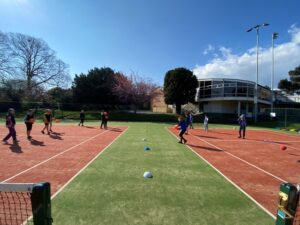 Rang a Cúíg
In Maths we have learned more about using percentages. We have started typing up our Write a book stories and for Art we designed our book covers. Some of us are close to finishing. We did a vote to see what we would do for PE and we ended up playing dodgeball and football. This week the weather has been really warm and sunny so we enjoyed PE even more. On Tuesday, we were not able to use Mt Pleasant tennis courts for break time so instead we walked to Dartmouth Sq. and had our yard time there. During the lockdown we had done projects about the Burren in Co. Clare. This week we watched an interesting documentary about that area which has been on RTE. There are lots of rivers running underneath the Burren as well as caves. We hope you all continue to stay safe over the weekend and that this amazing weather stays!
By Caoilinn and Jack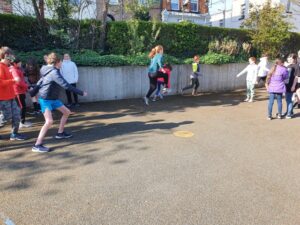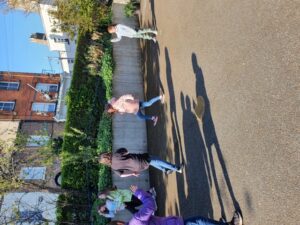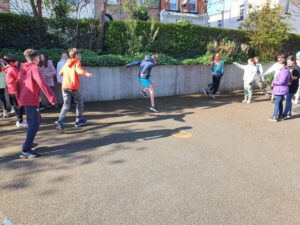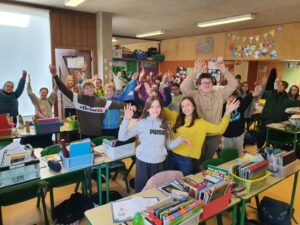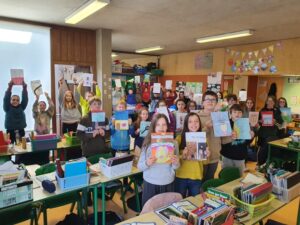 Rang a Ceathair
The kids had a delightful time this week. Writing and editing our books is in full swing. We role-played conflict situations to help us try and find the best solution to a problem. In science, we are making and launching rockets made out of fruit shoot bottles. We learnt a new poem in Gaeilge called 'Réidh' about a seal and a shrimp. Long multiplication was our maths topic for this week, at first we found it difficult but then our confidence grew. We have been writing in our gratitude journals, to help appreciate kindness. It's Michael's birthday on Sunday. Lé breithe shona duit!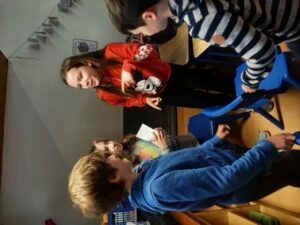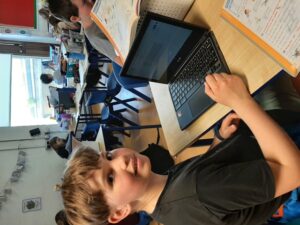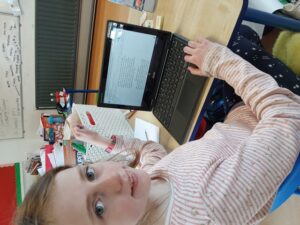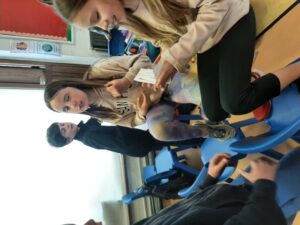 Rang a Trí
This week has been a busy week, that's for sure!
We revised the nine times tables x9 and we have been practising division. We have started our write a book projects :). We have been working on our characters and settings and paragraphs.
We are all so happy to be back at School .
Miss Mccoy will be helping our class for 5 weeks.
GAA has restarted on a Wednesday with Simon.
In geography we are learning about County Clare and The Burren.
We designed a healthy daily menu in Science using the food pyramid.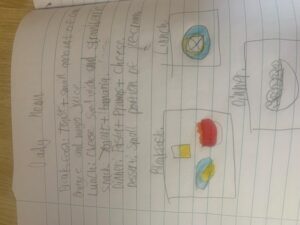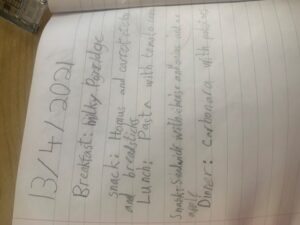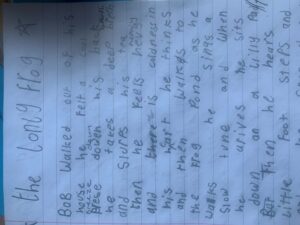 Rang a Dó
This week we started writing out our 'Write a Book'. It is hard work but we are enjoying it too! We started GAA. It was great to see Simon again, We did hand passing soloing and balancing skills, and jumps.
We met a new teacher this week, her name is Miss Fitzgerald. She taught us a great hip hop dance . She also did a music lesson with us. She showed us her record player. She brought in "The Jungle Book" and we learned the Elephant march.
In Irish we learned Fonaicí for a and á.
We also learned a sea shanty called "The Wellerman Song", and kept the beat with bodhráns.
Have a great weekend and enjoy the sunshine!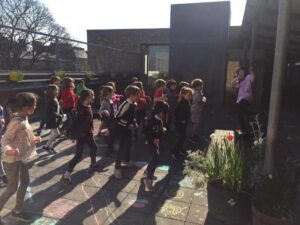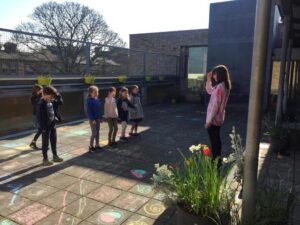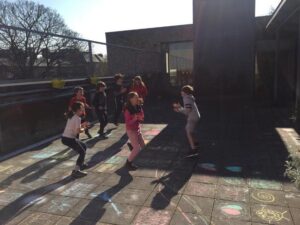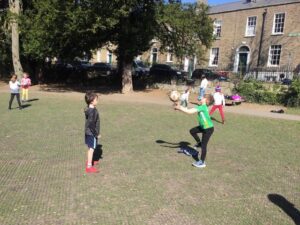 Rang a hAon
Rang a hAon were so excited to be back in school this week. We were very busy settling back into school, catching up with each other and hearing all the stories from the Easter holidays. We have started our Write a Book and the class have been busy planning the characters and settings for their stories and have started writing their first drafts. There are lots of excellent aspiring authors in the making! On Wednesday, the class were thrilled to see Simon again for GAA and they were even happier to have GAA in Linear Park. On Thursday we took advantage of the lovely weather and had drama out on the Roof Garden. It has been a great week!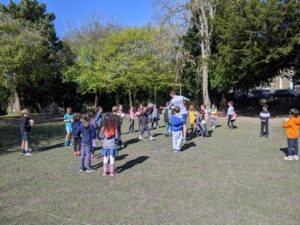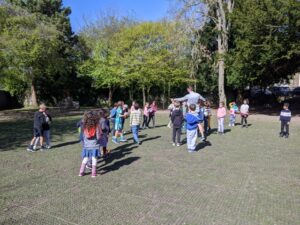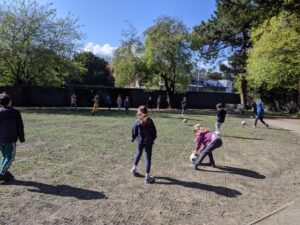 Naíonáin Mhóra
Senior Infants have had a brilliant first week back to school after the Easter holidays. Everyone was so happy to see each other Monday morning. We have been very busy acting as Guards in Aistear. The boys and girls have loved dressing up and taking on the role of Guards and criminals.
Ms.Minehane made us playdough this week, we love playing with it in the mornings. We made lots of different shapes and practiced spelling out our names.
In maths this week we were working on the number 9, practicing the story of nine and the formation of the number 9. We were so lucky to get out in the sun and practice writing number nines all over the roof terrace with giant chalk.
In art this week we used paper plates to make beautiful flowers, you can see them on the window of our classroom.
Also, a big Happy Birthday to our April children, Emilia and Luca.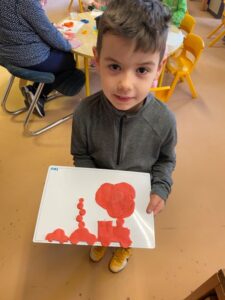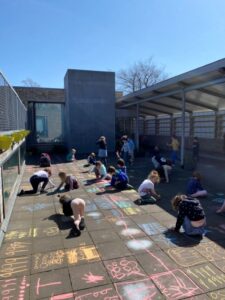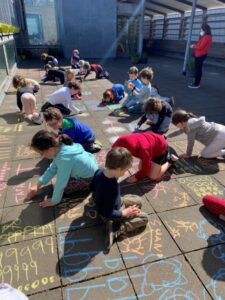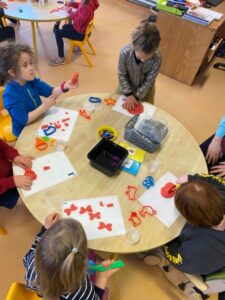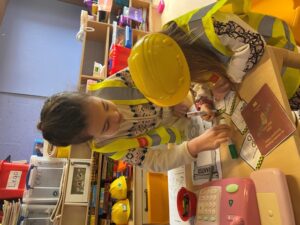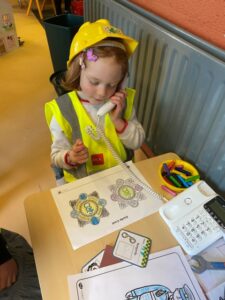 Naíonáin Bheaga
Our new theme is the Farm and we have been learning all about the animals that live on a farm. In Aistear we are playing in the Farmer's Market, making a flying cow car in junk art, making a farm in Small World and having lots of fun.
In Gaeilge we are talking about Éadaí (clothes). We played with the bean bags in outdoor learning and we can throw them very high. One of them got stuck in a tree! We have a new teacher called Ms Hurley. She is very nice and fun.
We are very good at reading now and are practicing our letter sounds and our blending every day. Our two new sounds are ai and j.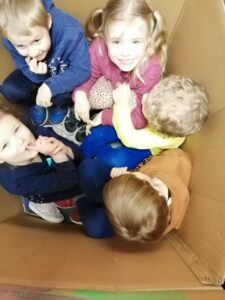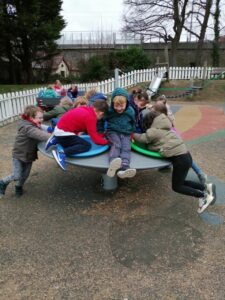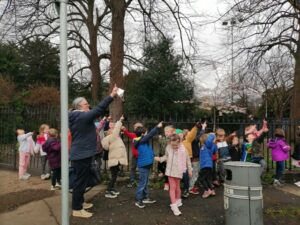 Board of Management
The Board met on the 13th of April. It was agreed that the main focus for the last term was for the school to remain a calm and safe place for the children. That there wouldn't be a focus on trying to catch up on topics missed but rather that we would identify areas for attention and focus in the following year. This is in line with advice from the Department of Education and Skills.
The Board are very grateful for the continued support of the Parents' Association highlighted once more by the generosity of the school community with the Easter Raffle fundraiser.
Thanks also need to be extended to the Executive committee who in conjunction with the Board had windows with broken seals replaced over the break. The emergency lighting in the corridors was also upgraded.
Have a lovely weekend everyone,
Paul