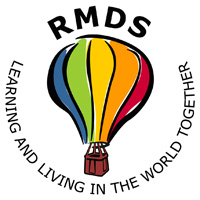 RMDS
School News in Brief….
17th December 2021
From the Board of Management…. 2
From the Green Schools Committee.... 6
From the Principal's Desk….
Thank you to each and every one of you for all your support since we have come back in September. It has been a very busy term, not without its challenges. However, the strength of our school is our sense of community and of coming together to support one another - thank you!
Also, thank you to everyone who tuned in this morning to share our wonderful Winter Concerts! It was a great celebration of coming together, in the best way we can! Thank you to all our wonderful children, teachers and staff for helping to create such a lovely festive atmosphere and for all their work and creativity in bringing both shows together.
A reminder that our school closes for the Christmas holidays on Wednesday, 22nd December at 12pm and will reopen on Thursday, 6th January 2022.
Please check the RMDS Calender on our website for all dates of upcoming events.
We are very nearly there….but once more, if a child has any new onset symptoms and feels unwell or seems off-form,  please do not send them to school and contact your GP for advice if necessary.
In addition, do not send your child to school if they have: 
Been in close contact with a household member who has tested positive for Covid-19
Please see link below for parent-focused public health advice about COVID-19 symptoms.  
https://www.gov.ie/en/publication/a04fc-advice-for-students-and-their-families/#health-advice-for-parents
Finally, I would like to wish you all a very Happy Christmas and I look forward to seeing you all in 2022! 
Rosemarie

From the Board of Management….
Thanks to all of the RMDS community for your support over the last year. 
A huge note of thanks goes to the PA and the Christmas Fair sub committee for all their work on a hugely successful Christmas Fair and Christmas Tree Sales Weekends. Also, well done to the entrepreneurs in Rang 6 for all their ingenuity with their sales stalls.
Thank you to everyone who has contributed to our Voluntary Contributions this year. We are very aware of the difficulties which Covid has brought to many families. However, the school relies on VCs to fund essential work and activities for the children and we very much appreciate all support. It's important to state that contributions are voluntary.  If you're interested in contributing, either as a one-off or regularly, please contact the office or contribute through this link. If you decide to make a voluntary contribution, please bear in mind that the school receives tax refunds for individual contributions in excess of €250. If you haven't previously completed the CHY3 tax form, a copy can be obtained from the office. We will have an information week on Voluntary Contributions, especially for new families to the school, in the new year.
We would like to thank all the teachers and staff in the school for their commitment in keeping the school open and a hive of learning over the last few difficult months. 
We would like to wish each and every one of you a very Happy Christmas and a joyful New Year!
From the PA….
And . . . that's a wrap!!!  
Thank you again to Avril, Eimear, Oscar, Rachel and the fantastic team of parents who volunteered for the Christmas Fair and Christmas Tree sales bonanza - the new volunteers and the more familiar faces! Your time, effort and patience came together to create a fun-filled December again this year and raise much needed funds for our lovely school.
We were so fortunate to have been able to hold our Christmas Fair once again this year - during these challenging times.  The day was a great success - both as a family day out, and as a fundraiser!!!  We are so grateful to all who supported the fair - our raffle sponsors, our stall managers, all our stall volunteers and of course the hard working tree sellers who were busy the two previous weekends!  Huge thanks also to all who came on the day, and made it the success that it was!
Special bualadh bos to Rang 6 who ran a very successful business initiative and kept the younger children entertained for hours!!! 
We will have the Fair tally soon, and the school will communicate where the much needed funds will be used.
Raffle winners - and Guess the Goodies Winner are below - well done to all!  Many of the raffle supporters websites are included - so please do have a browse!
And finally, on behalf of the current and previous PAs, we would like to thank Avril Whelan for masterminding the Christmas Fair over a number of years. We hope to be able to keep the standard up in 2022!

RMDS Christmas Raffle Prize Winners 2021
Signed Leinster Jersey

- Bobby M – R6

Earrings from Emer Roberts Design

- Annie Whelan – R6    www.emerroberts.com

Turntable & Golden Disc Voucher

- Rosa – R6

Case of Wine from Fallon & Byrne

- Brian Nolan

Voucher for Cuando

- Shane Magher – R1  www.cuando.ie

Voucher for Cuando

- Jessie Stanley – R1

The Perfect Stay Voucher

- Robert O'H. – R1      

www.perfectstay.ie

Voucher for Siam Thai

- Milo – R6                  

www.siamthai.ie

Voucher for Host

- Aoife O'Brien - SI       www.hostrestaurant.ie

Cooking Voucher Taste of Italy

- Alanah Lily – R6

Voucher for Firebyrd Ranelagh

- Riain - 2nd Class        www.firebyrd.ie

Voucher for Firebyrd Ranelagh

- Patrick Carson – R2

Christmas Hamper

- Dylan – R4

Voucher for Lunch in Wilde & Green

- Sadie - JI

www.wildeandgreen.com

Voucher for Lunch in Wilde & Green

- Finn – JI              

Bow & Pearl Voucher

- Liliana – JI                 

www.bowandpearl.com

Voucher for Host

- Elise – R3

Dubray Books & Scoop Ice Cream Voucher

- Fay Healy – R2

Dubray Books & Scoop Ice Cream Voucher

- Beatrice O'Dowd – R1

Dinner for 2 in the Nightmarket, Ranelagh

- Emma – R6              

www.nightmarket.ie

Voucher for the Hill Pub (or any Murrays venue) - Rowan – R6

Voucher for the Hill Pub (or any Murrays venue) - Rhodri (Callin – R2)

www.the

hillpub.ie

Cinnamon Voucher for Cinnamon

- Amelia – R1             

www.cinnaomn.ie

Supervalu Voucher

- Michael D – R5         

www.supervalue.ie

Case of Wine

- Eavan Meaghar (Culann - JI)

Voucher for Oslo

- Nell – R5                   

www.oslobeauty.ie

Christmas Bouquet - Joy's Flowers

- Helen McDermott (Róisín - R4)  ww.joysflowers.ie

Voucher for Oslo

- Leda Duffy - SI

Voucher for Pilates with My Pilates Partners - Ella – JI   

www.mypilatespartner.com

Clayton Lunch Voucher for 2

- Jasmine Ruane – R5

Clayton Lunch Voucher for 2

- Conn R5            www.claytonhotelcharlemont.com

Voucher for Turkey for Lawlors Butchers

- Mark – JI      

Voucher for Press Up Media

- Sadie K – R5

Voucher for Press Up Media

- Andrew – JI          

www.pressup.ie

Voucher for Kerala Kitchen

- Julia – R5               

www.keralakitchen.ie

 Guess the Goodies – 125 – Zoe R5
Bring on the PA Christmas Show!!!
Andrea Scott presents…
A Very Grumbly Christmas - RMDS Christmas Play
This Monday, 20th December @ 6pm by Zoom Webinar!
Please check your emails for the direct link!
Finally, Happy Holidays!!! We look forward to more fun and games in the New Year!
From the PA
From the Green Schools Committee....
Look at all the wonderful green eco-friendly Christmas decorations!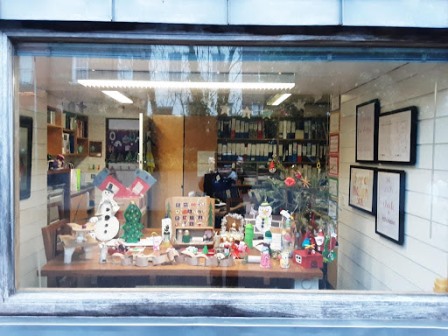 From the Student Council….
The Student Council would like to thank everyone for their support and generosity for this year's Festive Charities. We raised a wonderful,  incredible total of €1967.50 - of which, every cent will be split equally between St. Vincent de Paul and The Gavin Glynn Foundation. Thank you all very very much!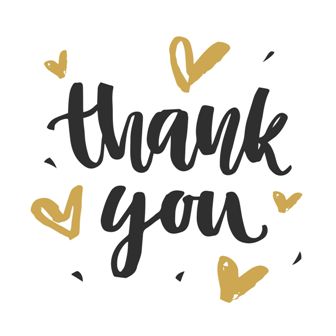 THIS WEEK'S
News from around the Classes…..
Junior Infants
We watched our show today.  Lucia's dad, Paul put it all together for us and it is fantastic.  Thanks to all the mums and dads for our costumes.   After the show we will raffle the Ark and somebody will get to take it home!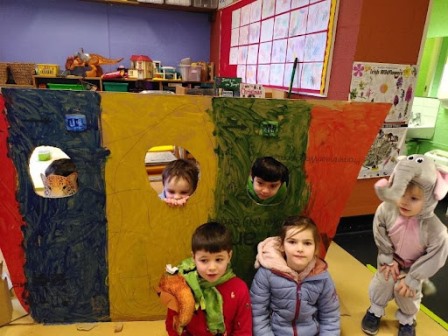 We made Christmas trees in the park this week.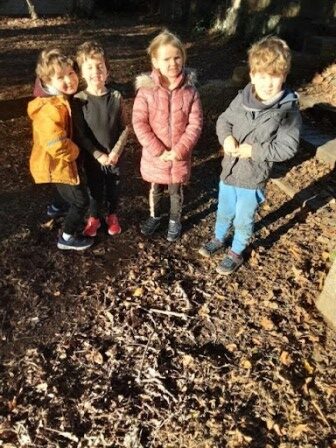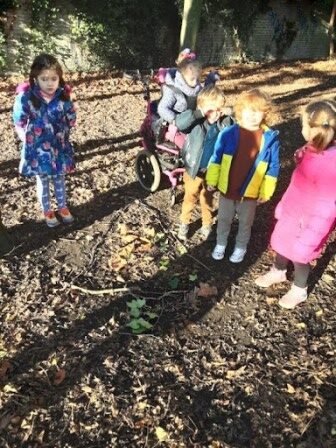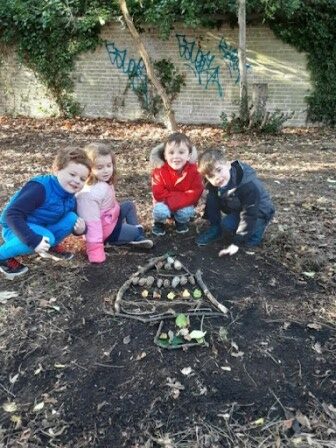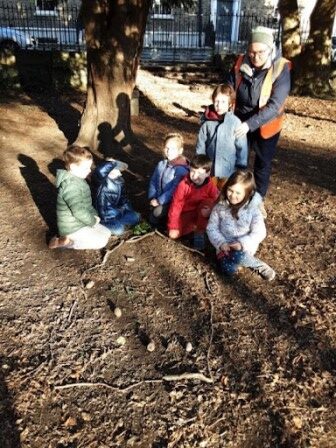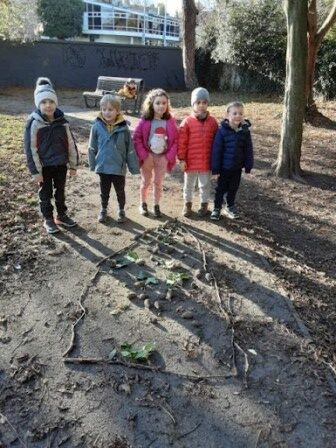 We had lots of fun painting our rainbow for the show.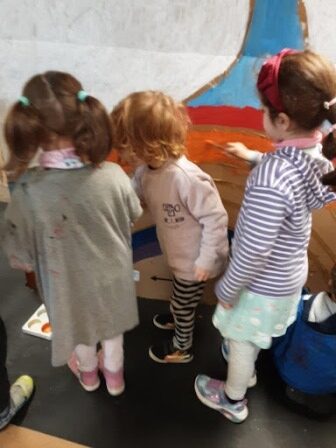 Our news reporters are Cillian and Aoibhín.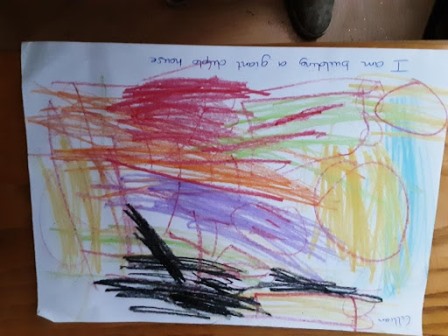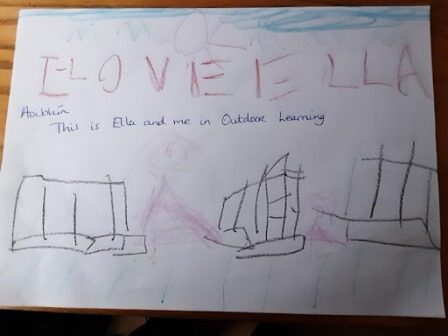 Senior Infants
We watched The Secret Life of Pets on Movie Day. It was very funny.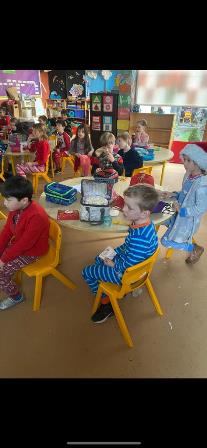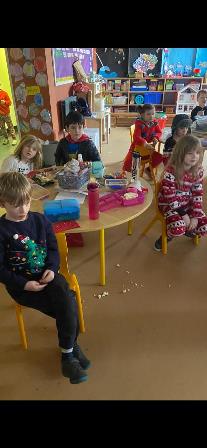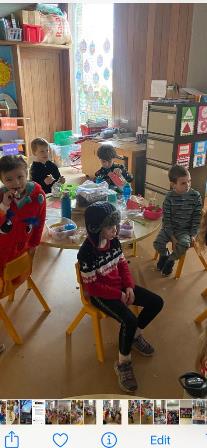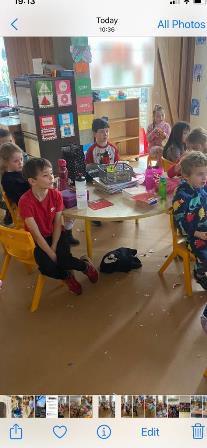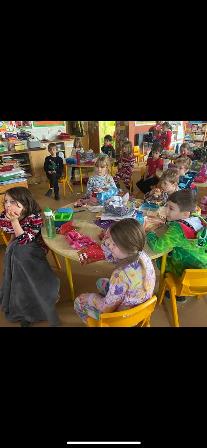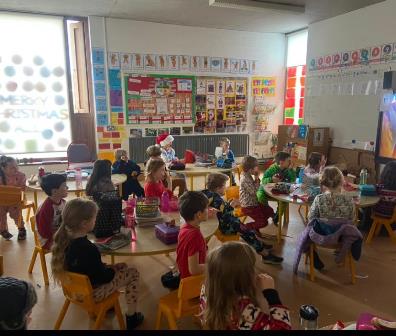 We've also been busy making Christmas art.

Rang 1
It was a very exciting week in Rang a hAon as we performed our Christmas Play. The class worked so hard on it and are really excited for everyone to see it on Friday. We hope you enjoy it! This week, we have been busy making Christmas Tree decorations and cutting out paper snowflakes - our classroom is like a Winter Wonderland. On Thursday we all wore our pyjamas to school and had a PJ Party on the yard. We also turned the classroom into a cinema and watched Home Alone altogether. It was so much fun! We hope everyone has a very happy Christmas and we are looking forward to coming back to school next year!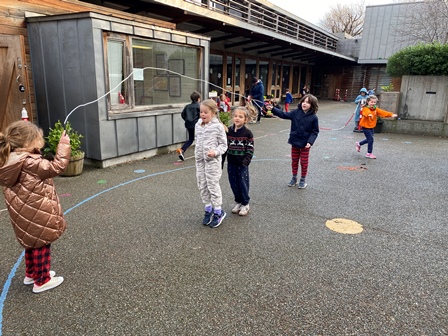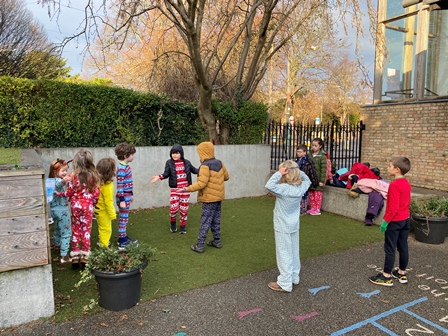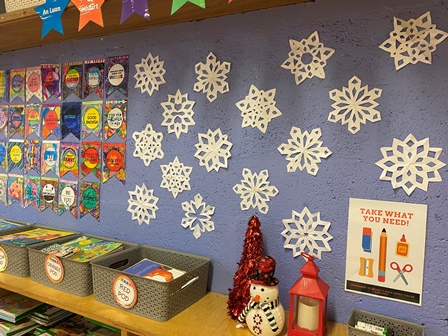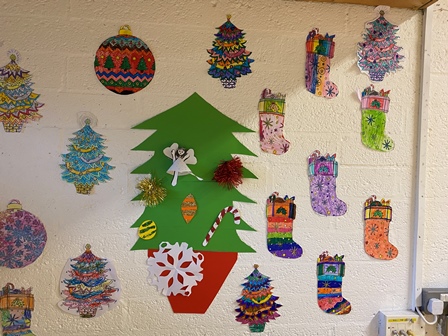 Rang 2
Good tidings we bring from Rang 2! We have been working so hard all term in Rang 2 from making castles to acting in our play, from swimming to celebrating our favourite artists. We never stop working hard here in Rang 2.
We include here a selection of some of our busiest moments of the week. 
There will be a whole lot more to come in Term 2. 
Lots of love agus Nollaig Shona Daoibh!
Rang 2, Ms. Coogan and Ms. Pigott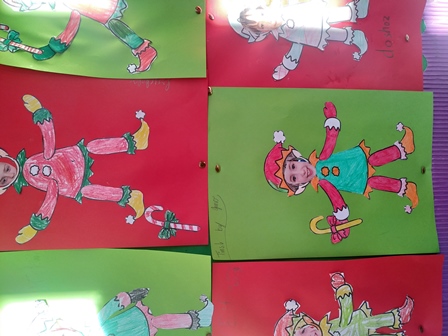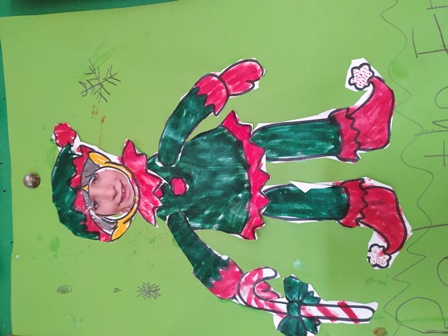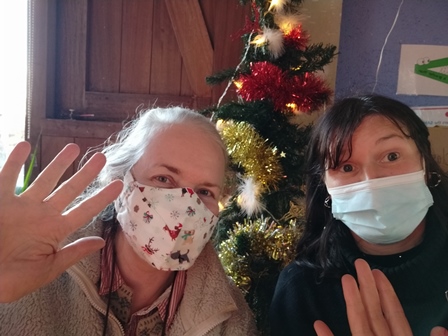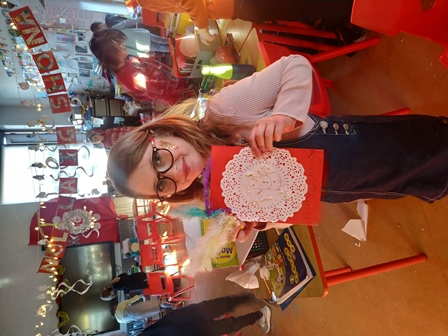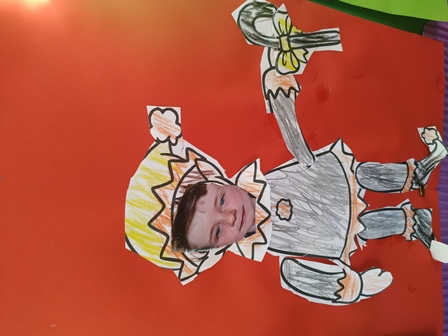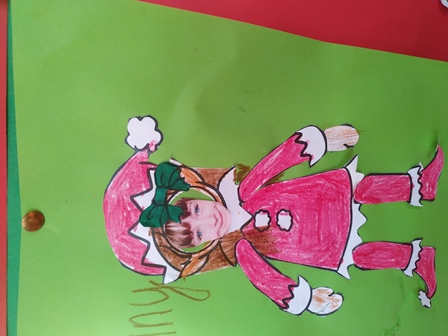 Rang 3
This week we have been busy perfecting our winter concert play. We worked really hard on it. Thank you for helping us with our costumes and learning our lines. 
We are really proud of how it turned out and all tried our absolute best. We really hope you enjoyed it. 
We put a huge amount of effort into it from learning the story to writing a script. We then planned how each scene would look and had auditions for different parts. After that we did lots of practises to get it right. 
In Gaeilge this week we learnt lots of vocabulary for Christmas time and are singing Jingle Bells too! 
In maths we are looking at division. 
In art we have been making decorations. 
We loved our movie and wearing our comfy clothes on Charity Movie Day. We learnt about the charities that we are donating too also. 
[caption id="attachment_8595" align="alignnone" width="448"]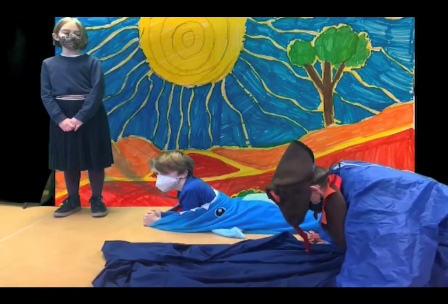 S[/caption]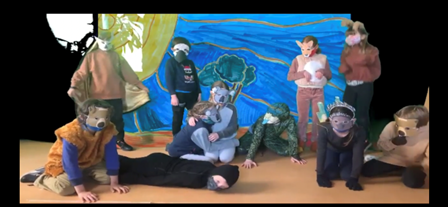 [caption id="attachment_8597" align="alignnone" width="448"]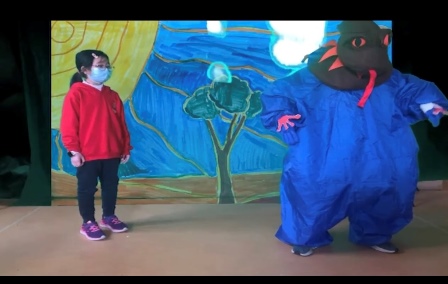 S[/caption]
[caption id="attachment_8598" align="alignnone" width="448"]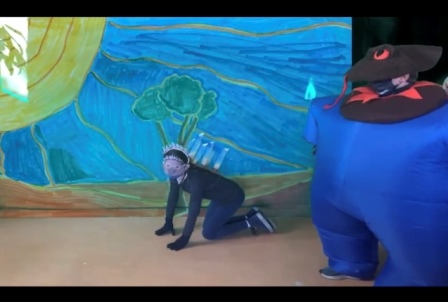 S[/caption]
[caption id="attachment_8599" align="alignnone" width="448"]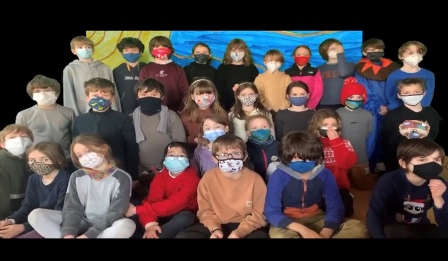 S[/caption]
Rang 4
We had a fantastic week in R4! We finished filming the Winter Play on the Viking Creation story on Monday. We are very excited for you to see our hard work!
We have been working on decimals in maths, and learning the song "An Drumadóirín" (The Little Drummer Boy) for Friday. We made cute little wool hats to decorate the school Christmas tree. We also took a trip to Ranelagh Gardens as Gaeilge! We also decorated our classroom.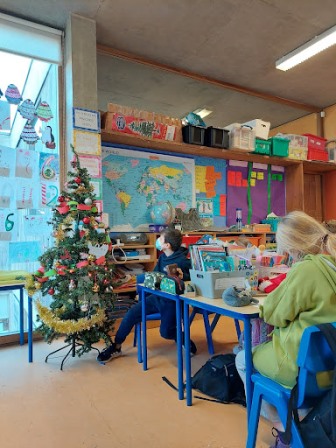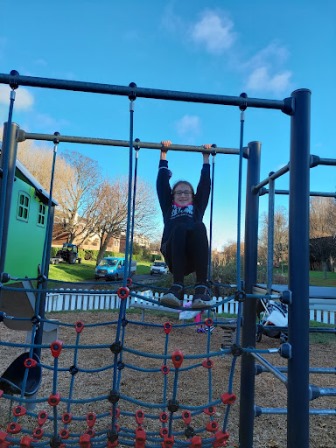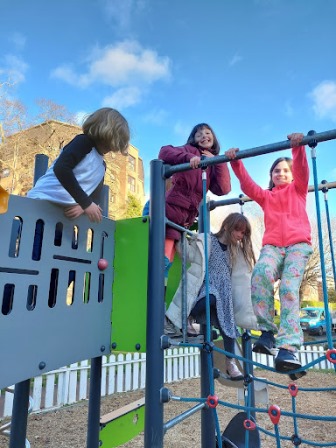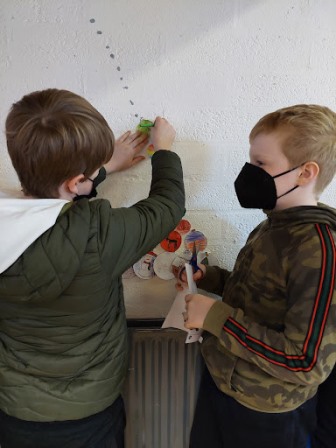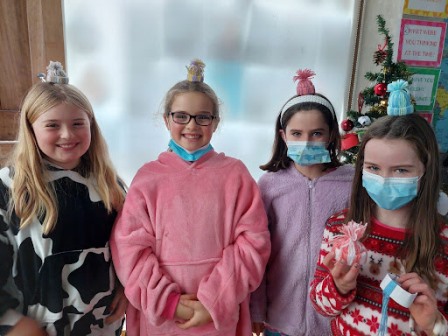 Rang 5
We had another great week in Rang a Cúig. In maths we started decimals and finished lines and angles. On Thursday we had a charity movie day and watched the movie Elf. The charity movie day was in aid of the Gavin Glynn foundation and St. Vincent de Paul. We also got popcorn and wore our pyjamas. On Friday we are going to do our live performance of our songs and watch all the winter plays. Our homework on Wednesday was to make Christmas decorations from recycled materials. We also made lovely snowmen in art.  We are really looking forward to the Christmas break. Thank you for reading our last newsletter of 2021! 
By Owen and Cormac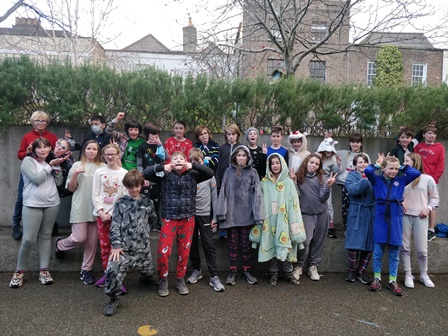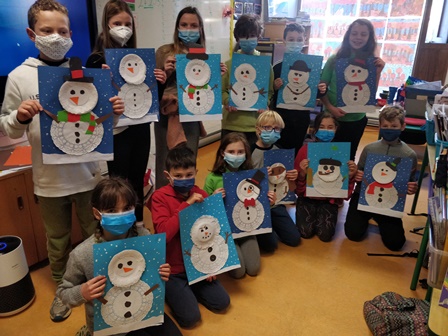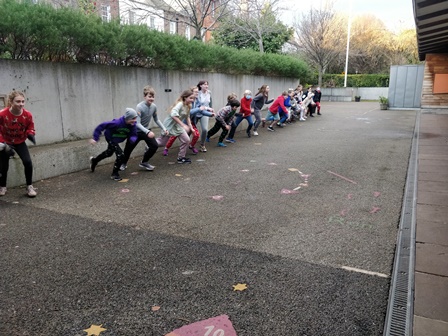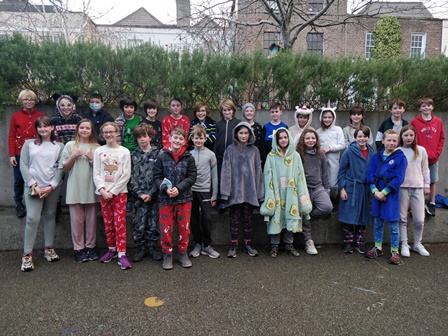 Rang 6
We had a very busy and fun week this week in R6.  
On Saturday we had our Christmas Fair. It was packed with people going from stall to stall. There was baking, badges, hanging, shooting Santa and football and in the end we had great fun. We made over €1200 for the school. We are so proud of this great achievement!
On Monday, we counted the money from the Christmas Fair. The winning stalls were Shooting the Santa off the Chimney using nerf guns and Basketball. 
We spent Tuesday and Wednesday practising our Christmas songs for the Christmas Concert and made a Christmas decoration for our buddies. We are singing War is Over and Snow is Falling.
On Thursday, Mrs. Ryan came in and did Christmas art with us. We made table centerpieces for our families. They are so festive! We then watched Home Alone and had popcorn and sweets. 
On Friday, we played our Christmas play for our parents. After, we went onto the yard and sang our songs we had been practicing live. 
By Mylie and Gwendolyn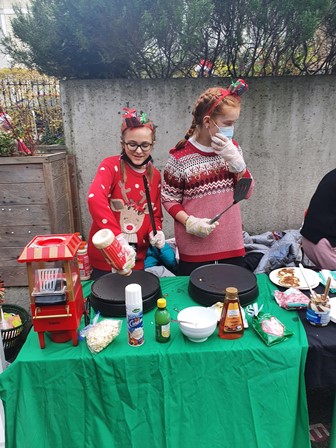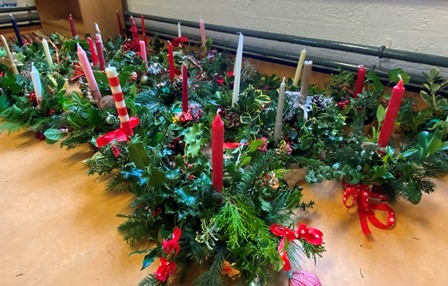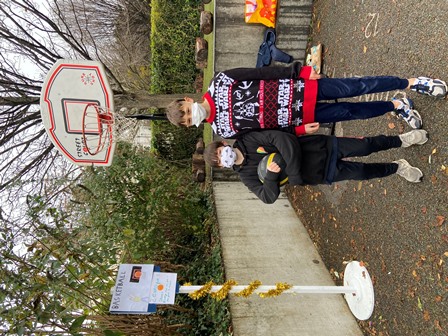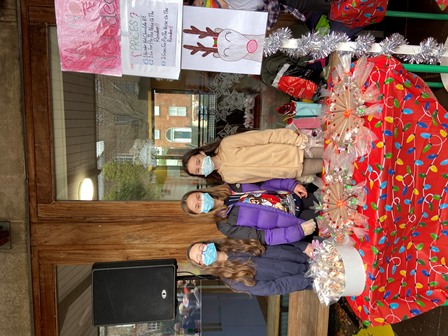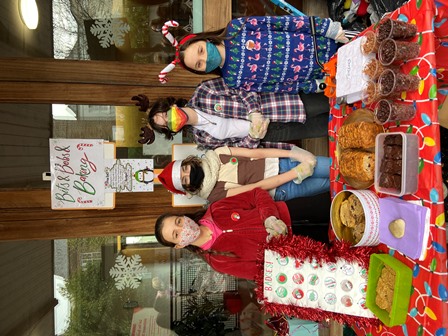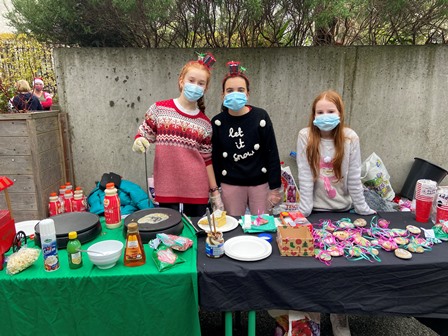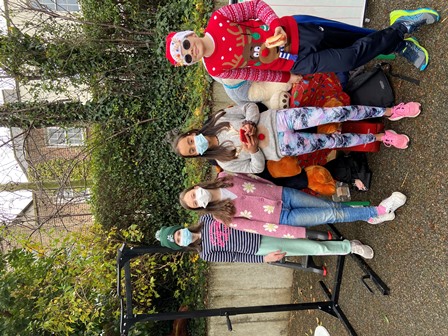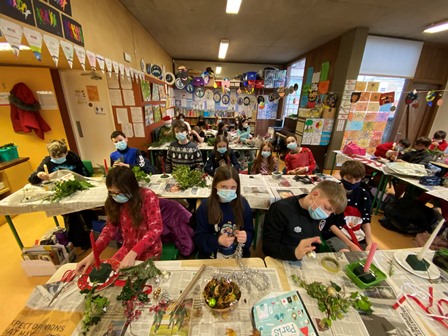 Ranelagh Multi-Denominational School, Ranelagh Road, Dublin 6, D06 Y658
Telephone/Fax: (01) 4961722 ● E-mail: secretary@rmds.ie
______________________________
Roll No. 19928Q ● Principal: Rosemarie Stynes