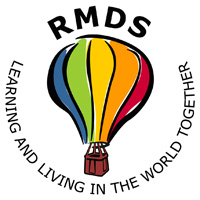 From the Principal's Desk….
This week was a very busy week for our school. We had Grandparents' Day on Monday, where all grandparents and special representatives, in the case where grandparents were unable to attend, were invited into Junior and Senior Infants. It was a wonderful occasion for the children to do a little performance and show their grandparents what life in school is like for them. It was a really special celebration and we appreciated all the effort that families went to to support this day. 
Today we had the opportunity to meet all the wonderful children who will be joining our school next year in Junior Infants. Some of the families are very familiar with our school  already, and we are delighted to welcome all the new families who will become part of our community.
If you expect your family circumstances to change over the summer and this will result in your child moving schools please let us know as soon as possible so that we can continue to put plans in place for next year. It is important for the school to know asap as we have waiting lists for classes throughout the school.
We are very much looking forward to our Creative Schools Week next week!!!
Please find details for our RMDS Childcare Summer Camp below.
Please note our school will also be closed for all the children on Friday, 26th May and Thursday, 8th June to facilitate inservice training for staff on the new Primary Language Curriculum and Primary Curriculum Framework. 
Please check the RMDS Calendar on our website for all dates of upcoming events.
Rosemarie

General notices….
RMDS School Age Childcare Summer Camp….
RMDS School Age Childcare Summer Camp
Summer Camp Enrolment Form - 9.30 a.m. - 2.30 p.m.                    
Summer Camp is open to all school going children and their friends.
childcare@rmds.ie  - 085-1156506
Camp - 1 Child: €150 week
(Discount with 2 siblings: €285)
(Discount with 3 siblings: €420)
Limited Places Available. Please choose which week you would like your child to attend. A deposit of €25 is required to hold your child's place.
Please wait for a response to see if you have received a place in our Camp.
Child's Name 
July 
Class / Age
Additional Needs/ Allergies
Trips 
3rd - 7th 
The Ark

Rathmines Cinema

Lullymore

10th -14th
The Ark

Rathmines Cinema

Fort Lucan

17th -21st
The Ark

Rathmines Cinema
Glenroe Farm
https://glenroefarm.ie/

24th -28th 
The Ark

Rathmines Cinema
Airfield
https://www.airfield.ie/

Parent's Name ___________________________________________________
Phone Number ___________________________________________________
Ranelagh Multi-Denominational School, Ranelagh Road, Dublin 6, D06 Y658
Telephone/Fax: (01) 4961722 ● E-mail: secretary@rmds.ie
______________________________
Roll No. 19928Q ● Principal: Rosemarie Stynes