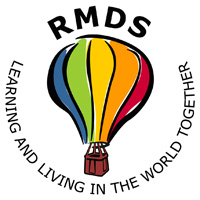 SCHOOL NEWS in Brief…..
22nd November 2019
From the Principal's desk:
Thank you to everyone for making such a great effort to attend Parent/Teacher meetings.  Meetings will conclude tomorrow with the remainder of Rang 5.  We hope that you have found them useful. Please send any comments/ suggestions/ feedback that you might have for next year by return email. We really do value this opportunity to sit down with you and talk about your child's experience here in RMDS, so your responses will be considered in making arrangements for future meetings.
Please remember to lock all bikes properly! It is important that the bike lock is put through the wheel and also through the bars of the bike rack to be effective!!!
Don't forget to return your ballot paper for the Parent Representative for the BOM by Tuesday, 26th November at the latest!
An email has gone to all families today with details of our Festive Charity this year. Please note children can bring in goods any day from this Monday, 25th November and the final date for receipt of goods in your child's class is Monday, December 2nd. It is important that children are fully involved in the process of selecting an item for the collection.
Please check for lost property at the gate in the morning. There is a good collection at the moment! All items left at the weekend will be donated to charity.
Rosemarie Stynes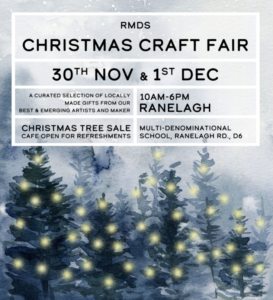 From the PA:
Coming up. . . . Two very busy weekends!!!
Nov 31st - Dec 1st Craft Fair @ RMDS
Support local crafters! Drop into the craft fair in the hall on Sat/Sun and see what's on offer.
While you're there, pick up your Christmas tree from the yard!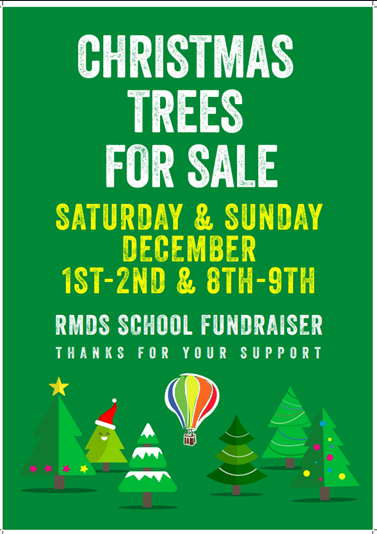 Christmas Trees on sale Nov 31st, Dec 1st, Dec 7th and at the Christmas Fair on Dec 8th. We still need a few more volunteers. Please contact pa@rmds.ie if you can spare a couple of hours on Nov 31st, Dec 1st or Dec 7th, between ferrying the kids around to their activities! J
RMDS Christmas Fair - December 8th!
This is the school's biggest fundraising event of the year so please Save the Date and lend your support in whatever way you can.
Watch out for more information about the fair from your class reps but in the meantime. . .
Start gathering up your unwanted or grown-out-of teddies and toys to the Elves Toy Shop and gently-worn second hand items for the Vintage Store. (There will be people at the gate from Dec 2nd to collect donations.)
 RMDS PA
Notices:
RMDS Choir
Our Choir will be singing at the turning on of the Christmas Lights in Ranelagh this Sunday @ 5pm at the Triangle! Please come along and join in! All are welcome! Don't forget your Christmas jumper!!!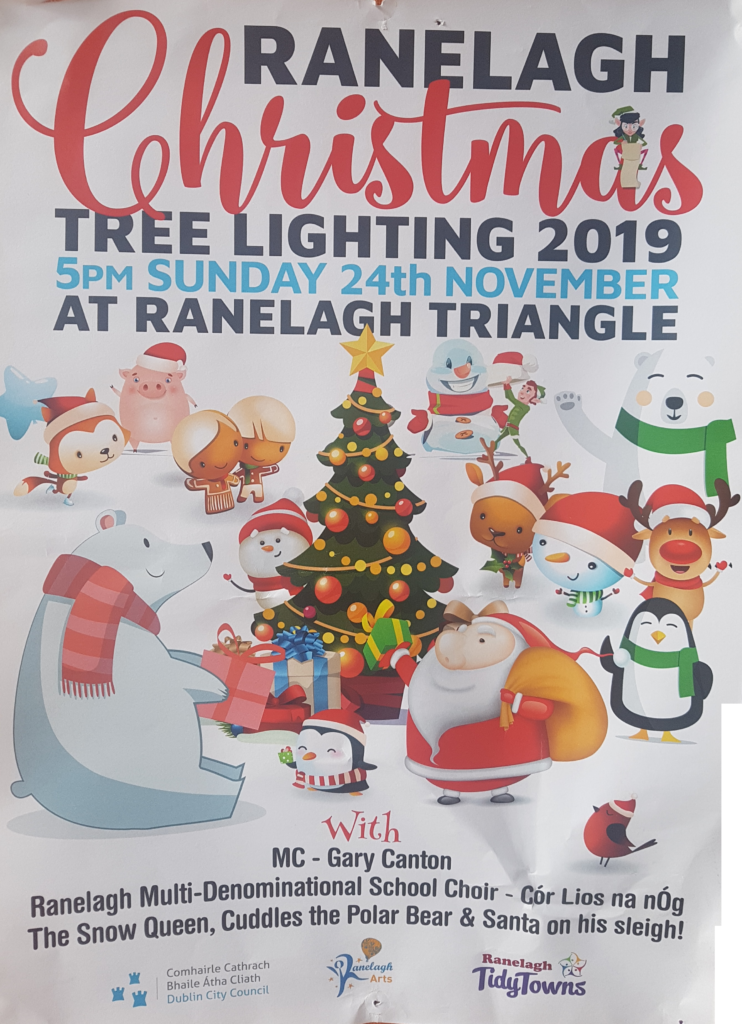 RMDS School Age Childcare
Information from Caroline Carroll on 085-1156506 or email childcare@rmds.ie.
Don't forget to keep an eye on the school website - www.rmds.ie!