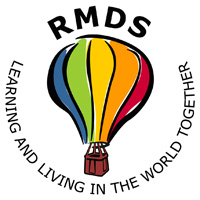 This week's Newsletter
25th June 2021
Another very busy week here in the school which started off with the last of our school tours. The sun shone for Rang 3 agus a 4 in Clara Lara after a chilly start. Due to a little covid drama, I needed to go and while the work at my desk built up it was a lovely trip out into the countryside for the day. There were only three classes there and two of them were from RMDS. The children didn't have to spend very much time queuing so instead spent their time running about happily getting wetter and wetter. The phrase ' best tour ever' was used more than a few times. Covid does have some silver linings.
Rang a Sé left for Delphi on Monday and came back full of stories about their nights away and then straight into preparations for their 'Graduation Ceremony' today. Another virtual event but great that we are able to have it with the children together even if the parents can't attend.
This isn't the final newsletter of the year as all the classes and committees are working on their pieces. So next week expect a larger than usual newsletter in your inbox. It will be accompanied by the booklists - for the organised amongst you. With advice from the green school committee we have tried to reduce the number of copies needed. Empty copies have been passed on to next year's teachers. Small things but if we all make small changes they can make a big difference. Just look at all the water the children have been saving.
The newsletter will also include the class teachers for next year. We have tried to keep the teachers in their existing positions as we've had an unusual two years and felt some stability would be good. We do have three positions to fill due to maternity leaves and a job share so there are some unknowns. It will be my first time on the other side of the interview table. We have amazing teachers in the school at the moment and a long list of applicants so I am confident that the teaching team will be every bit as strong next year. I would ask that you trust us in this regard if your child is in a class with an unconfirmed teacher.
Have a lovely weekend everyone.l
Green School News
Reducing Food Waste Part II
Back in February 2020 we covered some aspects of reducing food waste and mentioned: www.stopfoodwaste.ie
Below are some further resources.
Food Labels
When trying to limit the amount of food we throw out, it's important to appreciate the difference between 'Use By' and 'Best Before' labels.
Briefly, 'Use By' dates relate to food safety and 'Best Before' relate to food quality. See: www.mywaste.ie/understanding-your-food-packaging-labels/ or alternatively https://tinyurl.com/9jwfa9v5
Leftovers
It's hard to judge how much the family will eat at any given meal. Leftovers are inevitable. www.lovefoodhatewaste.com/recipes have some good ideas on cooking with them.
Ikea have recently published a free cookbook focused on cooking with things we often throw out: https://www.ikea.com/ca/en/campaigns/scrapsbook-zero-waste-recipes-pub147efb60 or alternatively: https://tinyurl.com/z425uns3