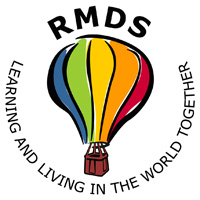 This week's Newsletter
26th February 2021
Did anyone see the orange moon dropping from the sky this morning to be followed by the rise of a beautifully warm spring sun?  It is hard not to have your spirits lifted by the increase in light, heat and those signs of new life that are becoming more and more evident.
We as a staff are very excited about the return to the classrooms.  The only negative was where the senior staff wondered if they couldn't come back on Monday too.
That doesn't mean that we aren't nervous, the numbers remain high and these new variants raise new concerns and worries.  However we are confident that we can all work together to protect us all in the way we did from September to December.
We want to make sure that our reopening is successful so we can welcome the senior half of the school back in two weeks time.  To do that everyone needs to keep doing what we have all been doing. Keeping our contacts to a minimum, wearing a mask and washing our hands.
For those of you who have children returning on Monday, our best method of protecting us all is not to allow the virus into the building. How we do this hasn't changed since August.
If we have any symptom of Covid 19 we don't come to school.
If we are a close contact or suspect that we are, we don't come to the school.
If we have been abroad we have to quarantine ourselves.
We continue to reduce our own contacts and avoid congregating and we wear masks when we can't maintain a social distance.
We as adults are still the most likely transmitters of the virus and we need to make sure that we keep our distance from each other particularly at drop off and collection times. Collection time should continue to be collect and go.
We will continue to act on the advice we have received and will continue to receive from the Department of Education. One important piece of this advice is to keep good air circulation within the classrooms. This will mean that the classrooms are colder and your child may need to wear more layers than they normally would.
We will have student teachers on placement in some of the classes in the coming weeks and we are looking forward to using the extra adults to enable us to get outside as often as possible.
We will continue to use the front door for the infants to enter the school, Junior Infants to the right of the door and the Senior Infants to the left.  Junior Infants will leave the school by the side gate, with parents waiting at the triangle until called by the teacher. Senior Infants will leave by the back gate with parents/minders waiting on the footpath until called.
Rang a hAon and Rang a Dó will use the side gate to enter. Rang a hAon lining up to the left of the gate and Rang a Do to the right. We will continue to use the side gate for collection as we felt that changing would cause possible confusion when the whole school return. Rang a hAon will be led out to the triangle at 14:00 and Rang a Dó leaving at 14:10. To avoid unnecessary contact as parents wait, we would ask that Rang a hAon parents wait at the Ranelagh Road point of the triangle and Rang a Dó parents wait at the Mount Pleasant side. Please wear a mask and keep your distance from each other.
For those of you who have children in third to sixth class and are having to wait a further two weeks before we welcome you back, we will continue to provide the best possible learning experience we can remotely. If you have any suggestions or issues please get in touch.
We want to keep as many of the children's favourite events as possible and with that in mind we have been talking about how to make the 'Write a Book' project work this year.  If you are involved in literature and would be willing to read and judge some stories the children have written, please get in touch.
Rang a Sé have been asking about the musical but we are taking things one step at a time.
Our Green School Committee shared this lovely story with me about a formal pupil Rebecca Power who won a 'relove fashion' competition with this design made from recycled materials.  More details here https://twitter.com/DubCityEnviro/status/1364922016084746240?s=20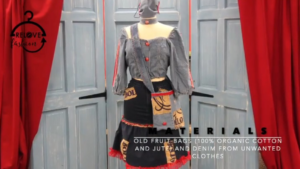 Have a lovely weekend everyone, the weather is promising to behave so we can become even more familiar with our local parks.  I felt very jealous of the children who last week said that they had discovered a new park within their 5km.  I think I know every bump and dip in my local park at this stage.
Paul