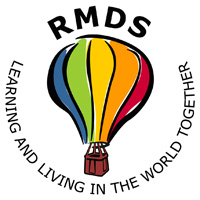 School News in Brief….
From the Principal's Desk….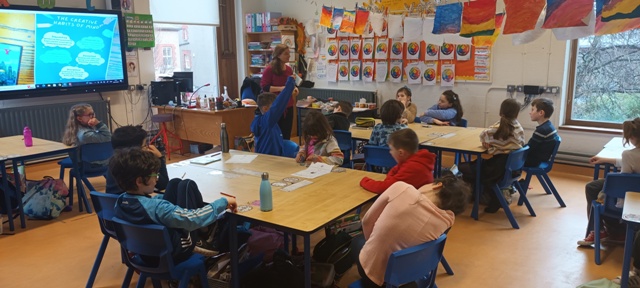 Another busy week in RMDS as the month of January draws to a close.  Bethan from the Creative Schools' initiative was in and spoke to all the classes.  She was in fact finding and introduction mode as she got to know the school and the children.  It was very exciting to see and hear all the suggestions the children had and we look forward to what this two year project will bring.
Claudia was in, getting ready for Rang a 2s 8 week block of Forest School.  The class are beyond excited about the chance to go and explore Iveagh gardens and revisit 'Mt Pleasant Forest'.  The plans look exciting but as is the way with Forest School, these may change as we follow the lead of the children on what is and isn't working. Next Tuesday and Wednesday expect to see children from Rang a 2 dressed for all weathers making their way to the forest. 
Rang a Sé led an amazing assembly this morning on the theme of bullying.  The class wrote and directed the entire thing. I was very impressed with the content and the delivery.  I think we all learned from it.  I'm looking forward to the mural they started grow.  Each handprint has something they have done or would do to help prevent bullying.  The rest of the school will be adding to it next week as we build on the good work from Rang a 6.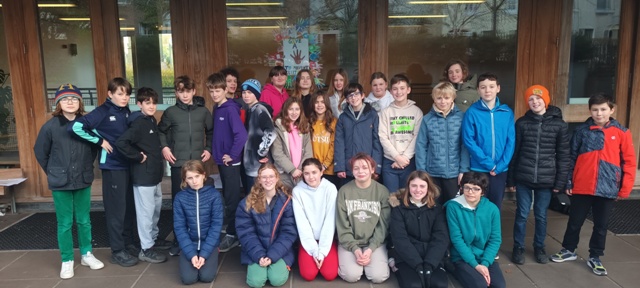 Next Wednesday sees the return of Therese Curran to the Senior Infant classroom.  This means that Ailbhe who has been subbing in her role since September will be leaving the school.  It has been a pleasure having Ailbhe on the staff but we are not ready to let her go just yet and we will be looking to book her in as cover in other classes as much as possible.  In fact next week she will be in the school for the entire week.
We are very excited to welcome Therese back but it will bring with it a dilemma caused by our switch to using first names earlier this year.  How do we differentiate between Therese Curran and Therese Coogan.  The children in Senior Infants had some very interesting suggestions Therese Bán and Therese Dubh was one which stuck out to me.  I'll keep you posted on what we decide.
Some of our Irish dancers are performing in a Feis today and we wish them well.  I forgot to mention the return of the Ranelagh Gaels Academy for 5-7 year olds started last weekend.  Please find the flyer attached with more details.
Our gymnastics in January is continuing and I got to watch Rang a Ceathair showcasing their talents earlier.  Well done to all involved. My camera was not able to capture the cartwheels, step overs and tumbles which were on show.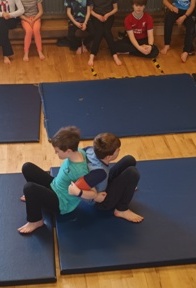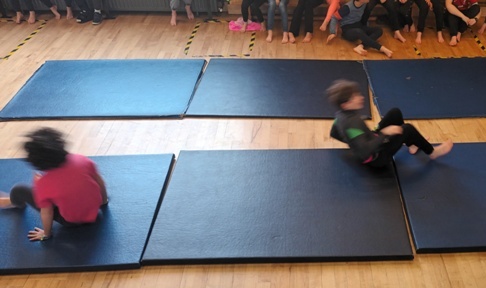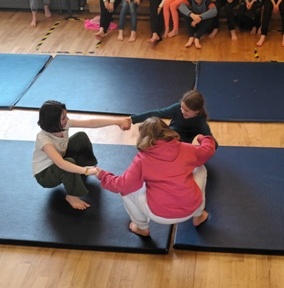 Have a lovely weekend everyone,
Paul
 Please check the RMDS Calendar on our website for all dates of upcoming events.
From the Board of Management….
The next meeting of the Board of Management will take place on the 7th February.
From the PA….
Discussions are underway about a much loved whole school event.  More details to follow.
Gráinne & Lorraine
PA Co-Chairs
From the Green Schools Committee....
Green Schools Tips - Vehicle Fuel Costs
There are a number of advantages to owning a Battery Electric Vehicle (BEV). Benefit-in-Kind incentives, Vehicle Registration Tax (VRT) relief and grants of €5,000 on certain models. BEVs are in the lowest road-tax band and annual servicing costs are significantly cheaper.
They are also smoother and quieter to drive and are better for the environment. They can also be far cheaper to fuel but this depends upon when and where they are charged.
According to latest Sustainable Energy Authority of Ireland (SEAI) figures, fuel costs for driving 100km are:
Diesel Vehicles: €11.06
Petrol Vehicles: €10.40
LPG Vehicles: €6.01
Battery Electric Vehicles: €2.41
Electricity costs are likely higher now than when SEAI did the above calculations.
For the Battery Electric vehicles (BEVs), that's based on charging 90% at Home (at the Night Rate) and 10% Public Charging (Fast Charge Rate).
What's important to take into consideration is that Night Rate Electricity at Home is currently around 25c a unit. Day Rate at Home is around 50c a unit. Public Charging through ESB charging points starts at around 55c a unit and goes up to 65c for Fast Charging.
So if you are considering an electric vehicle and your main criteria is fuel costs alone, you ideally need access to your own charging point and charge mainly at night.
But even without these, BEVs still offer a significant advantage in terms of total cost of ownership. And in time, electricity prices should eventually fall back to a level that Public Charging and at home day pricing are more competitive.
Roland Ramsden
Andrea Scott
Green Schools Committee Parent Representatives
General Notices….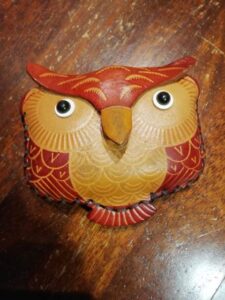 This purse was found on yard and would like to be reunited with its owner.  It's in the office if it's yours.
Ranelagh Multi-Denominational School, Ranelagh Road, Dublin 6, D06 Y658
Telephone/Fax: (01) 4961722 ● E-mail: secretary@rmds.ie
______________________________
Roll No. 19928Q ● Principal: Rosemarie Stynes