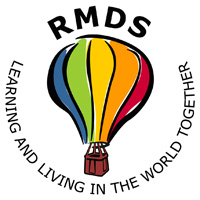 From the Principal's Desk…. 
A reminder that the Christmas Concert will take place on Tuesday, 20th December here in the school as follows: 
9.30 a.m: Junior Infants, Senior Infants, Rang 1 and Rang 2 
11.00 a.m: Rang 3, Rang 4, Rang 5 and Rang 6. 
School will close for the winter holidays on Wednesday, 21st December at 12pm and reopen on Thursday, 5th January 2023. 
Please check for lost property at the gate in the morning. All items left at the weekend will be donated to charity. 
Please check the RMDS Calendar on our website for all dates of upcoming events. 
From the PA…. 
⛄ 1 week countdown is on for the RMDS Christmas Fair on Sunday, 11th December. We really hope to see you all there, as it is our large fundraising event of the year. The fair will take place in the school yard, weather permitting. And don't forget from this weekend Christmas Trees are on sale in the school yard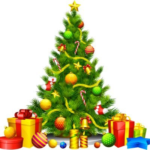 Similar to last year, to avoid overcrowding we are suggesting the below times for classes to attend. We appreciate the suggested class times may not suit all and that families with siblings will overlap, that's okay - no one will be turned away! Remember, our 6th class will be there for the entire day with their epic Business Class Initiatives! 
11am - 12pm - Junior Infants & Senior Infants 
12pm - 1:30pm - 1st, 2nd & 5th Class 
1:30pm - 3pm - 3rd & 4th class 
ALL DAY - SANTA CLAUS!!!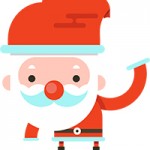 Raffle tickets are now on sale at WWW.RMDSEVENTS.COM (please support, the prizes are pretty incredible which can be seen on the website)! Finally we need your teddies for the tombola, and your baked and cooked goods (casseroles, lasagne, curries etc) for the restaurant (NO NUTS) - bring on the day! 
A HUGE thanks to all of our volunteers and supporters so far, 
The RMDS Christmas Elves! 
From the Student Council.... 
Our Christmas Charity Appeal will be taking place again this year with our chosen charities being St Vincent de Paul - St. Audeon's Conference and Irish Red Cross - Pakistan Flooding Appeal. 
More information on that to follow next week! 
Watch this space!!!!! 
General Notices…. 
After a break of a few years, piano/music lessons will be available in the school in the near future, here is a brief note from the provider. 
Alto School of Music is delighted to offer availability for booking piano, ukulele and music theory classes commencing at Ranelagh Multi-Denominational School in January 2023! 
Music tuition is delivered by internationally qualified teacher Anna Melescik (ATLC, BMus, BA) with extensive experience teaching young children, teenagers as well as adults. 
Classes are delivered individually and in small groups to ensure the quality of music education provided. 
Learning piano just for fun or preparing for examinations with the Royal Irish Academy of Music, Associated Board of the Royal Schools of Music or Trinity College London is a great way to develop musical skills and enjoy the world of music! 
Classes are available on Friday and Saturday. 
For booking and more details, email: altoschoolofmusic@gmail.com 
Limited availability. 
Ranelagh Multi-Denominational School, Ranelagh Road, Dublin 6, D06 Y658 
Telephone/Fax: (01) 4961722 ● E-mail: secretary@rmds.ie 
______________________________ Roll No. 19928Q ● Principal: Rosemarie Stynes