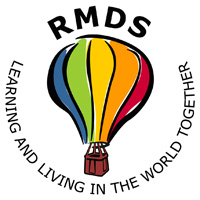 School News in Brief….

From the Principal's Desk….
I will start the newsletter with the exciting news that Rosemarie will be back on Monday.  I would also like to thank all the staff, students, committee members and parents who made my time in the big chair that little bit easier.  The role of principal is a daunting and all encompassing one which has found me up on the roof and in the bowels of the school for a myriad of reasons.  My favourite place remains the classroom and this week I learned about the festival of 'Baba Marta and Conor showed me what a martenitsa was.  Rang 1 agus a 4 got together to make them and squeezed in some dancing lessons too.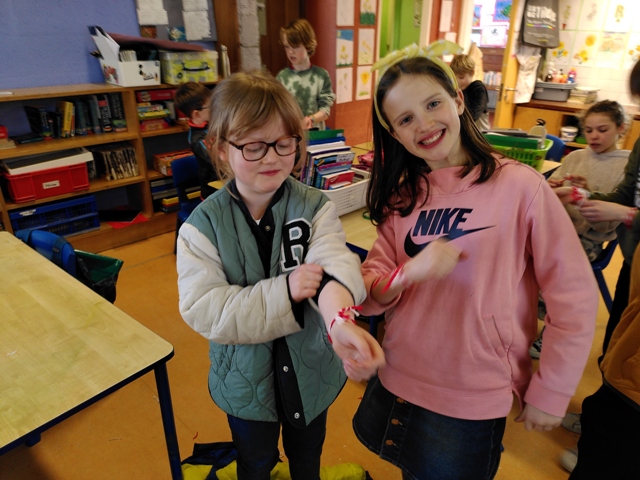 This week Rang a 5 and Junior infants were busy being filmed for part of the NCCA curriculum launch.  John from the NCCA was very impressed with the level of questioning he received and at how interested they were in everything he did.  The project presentations were equally impressive.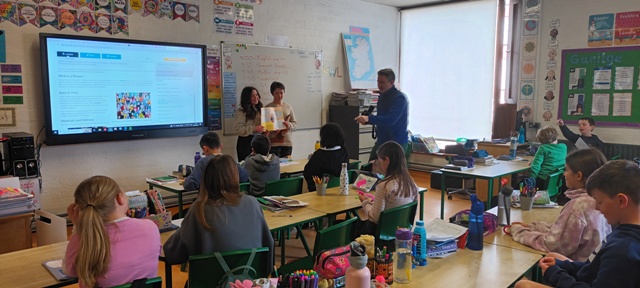 Rang a 5 were invited to a special event for World Book Day where they met an author and illustrator and learned more than your average child growing up in the city would know about identifying how farm animals were feeling.  That said, the lesson they learned about dogs might be one we try and teach to all the children in the school as sometimes I see the dogs at the gate getting more attention than they like.  You can watch the event here.  (22 minutes for the dog talk)  
Rang a 5 met with Rang a 2 for a shared reading experience as Gaeilge.  I learned about the Tairseach which is near Maynooth and is now on my list of things to go and see.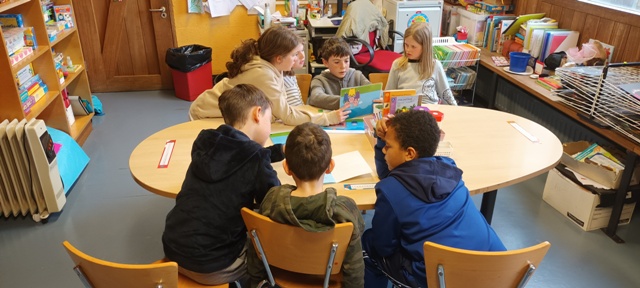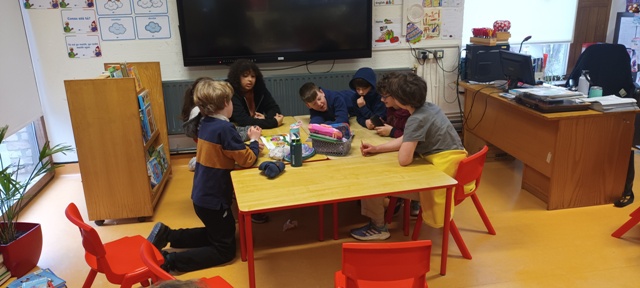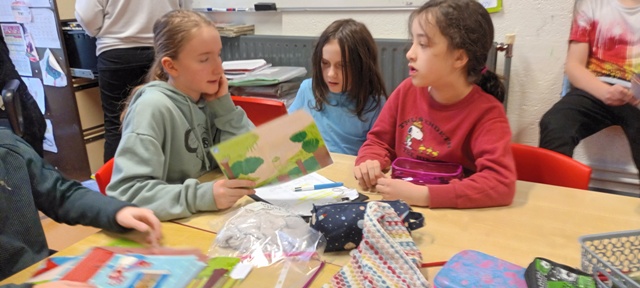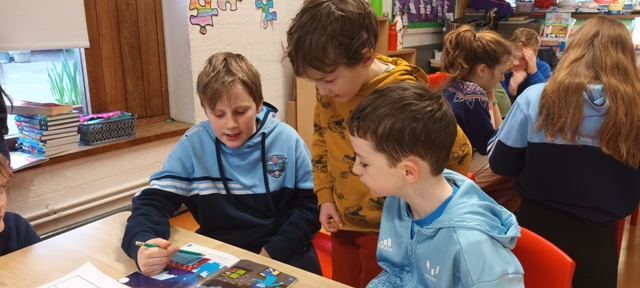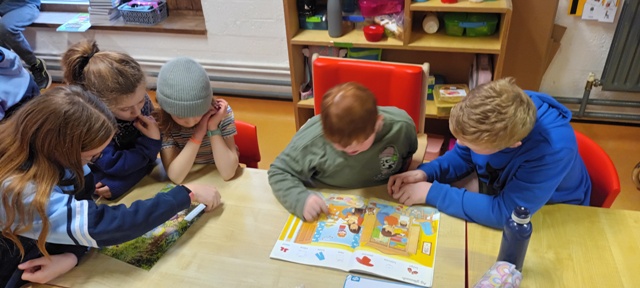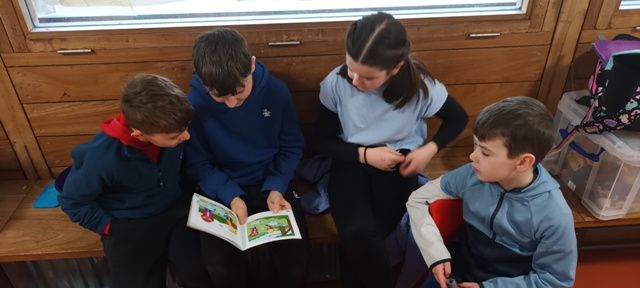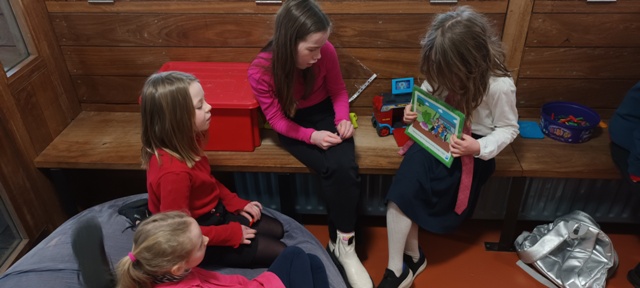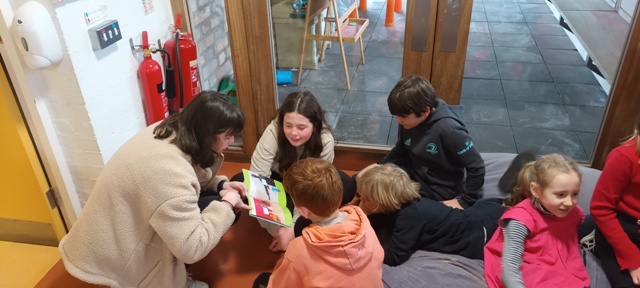 World Book Day was an outstanding success and while the weather wasn't perfect it didn't spoil the event in any way.  Thanks to the Parents' Association for putting the whole thing together in such an impressive way.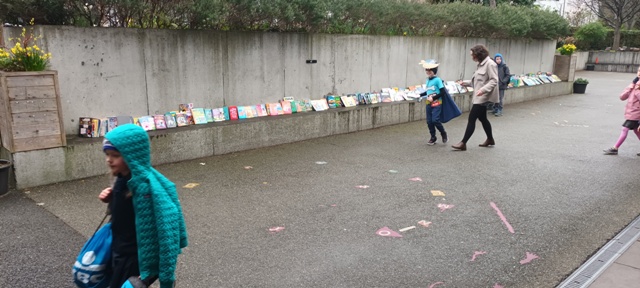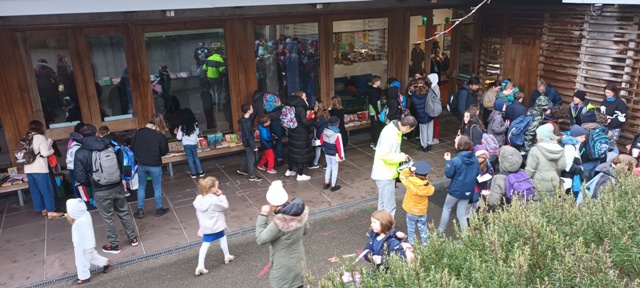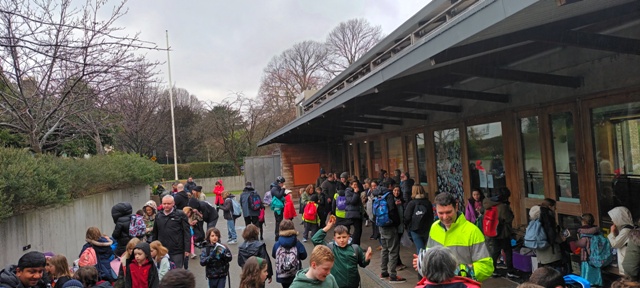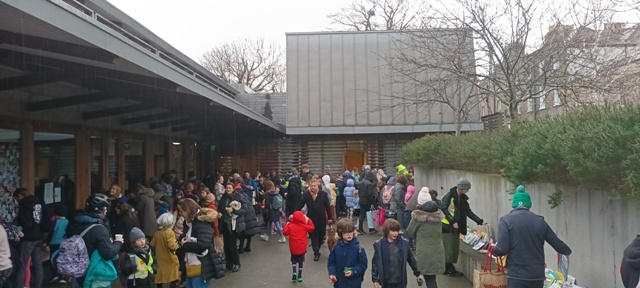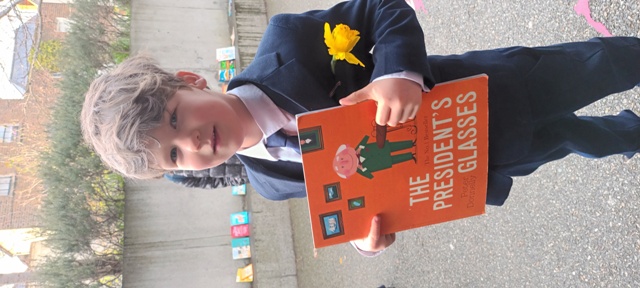 Our orchestra are getting ready for their big Cór Fhéile next Thursday, it sounded lovely today but I was so busy listening that I forgot to take a picture.
Next Tuesday and Wednesday we welcome Paula for a 'Don't be mean behind your screens' talk.  She will be talking to children from Rang a 2 to Rang a 6.  It might be a good time to think and chat about how we use technology.  It might be also worth reminding ourselves of the PA initiative from a couple of years ago where the parents of RMDS pledged to not give smartphones to children in the school and thereby negating  the 'but everyone else has one' argument.
Have a lovely weekend,
Paul
From the PA….
Cinema Night tonight.  Enjoy
Gráinne & Lorraine
PA Co-Chairs
From the Green Schools Committee....
Green Schools Tips
Food Waste: Part 2
Food Waste can be greatly reduced through improvements in:
Meal Planning

Shopping

Food Storage

Cooking

Composting
This week we'll concentrate on the first two. And next week on the remainder.
Awareness
Firstly, try to keep a record of what types of food you throw out, where it ends up, why you threw it out and how much of it. On a day by day basis for a week or two.
This will highlight how and why you're wasting food and help you adjust to shopping based on your actual needs.
Meal Planning
Try to get into the habit of planning meals a week ahead, taking into consideration which family members are doing what on any given day.
The more knowledgeable and confident you are, the less chance there is of over-catering.
When planning meals, really focus on using food you already have in your fridge, freezer and store cupboards.
Be thorough and keep an eye on what ingredients are reaching their 'Use By' dates and really concentrate on those.
If you're in a rush to get to the supermarket and don't have time for this, even taking a quick photo of what's in your fridge helps.
'Use By' versus 'Best Before'
It's important to appreciate the difference between 'Use By' and 'Best Before' labels.
Briefly, 'Use By' dates relate to food safety and 'Best Before' dates relate to food quality.
When the 'Use By' date is passed, it doesn't mean that the food will be harmful, but it might begin to lose some flavour and texture.
Recipes
Although recipes are very useful, they can prompt you into buying fresh ingredients that you don't fully use up. So when looking at recipes, try to figure out where the leftover fresh ingredients can be incorporated into something else.
There are recipe websites like Supercook where you can input your ingredients and it will list relevant recipes.
Shopping
Make sure you're not hungry or thirsty before going shopping and that you have a good list.
With Apple devices, you can create a 'Shopping List' checklist in the Notes App. And then share that note with other family members. So there's less chance of forgetting items or them being duplicated. On Android devices, you can use Google Keep to share notes.
The bigger the basket or trolley you use, the more you'll fill it. So if you only need to do a small shop, use a small basket.
Be careful when it comes to bulk buying items on special offer. It's a false economy if they go past their 'Use By' date before you have a chance to consume them.
For really perishable items like dairy, bread, meat & seafood, check that the 'Use By' dates are not too close. Especially if you're not planning to use them soon. Check at the back of the shelves for fresher items.
For more information, check:
Roland Ramsden
Andrea Scott
Green Schools Committee Parent Representatives
From the Student Council….
The student council opened some new games for the yard and there may be something exciting to talk about next week.  Watch this space and the news!!