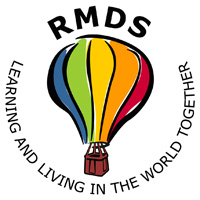 School News in Brief….
3rd September 2021
Welcome back to a new school year! It is a delight to be back with you all – and to see how the children have grown and matured so much since I was last with them.
There is a great sense of excitement around the building for the year ahead. We are delighted for everyone to be back in RMDS, with a special welcome to our new Junior Infants! We also give a big welcome to Ricardo (SI), Kalel (R2), Samuel (R3) and Onni (R4).
In addition, we welcome back Emily Mortell (Class teacher in Rang 1), Annie Blayney (Class teacher in Rang 3), and Áine Delaney (Class teacher in Rang 4).
I would like to thank you for your co-operation with all Covid Guidelines as we reopened after the summer break. We love to see all of our children at school every day. However, it is essential that pupils do not attend school if displaying any symptoms of Covid-19.
We wish the very best of luck to our R4 students who, after an 18 month wait, will be making their Communion this week on Sunday, 5th September. Congratulations everyone!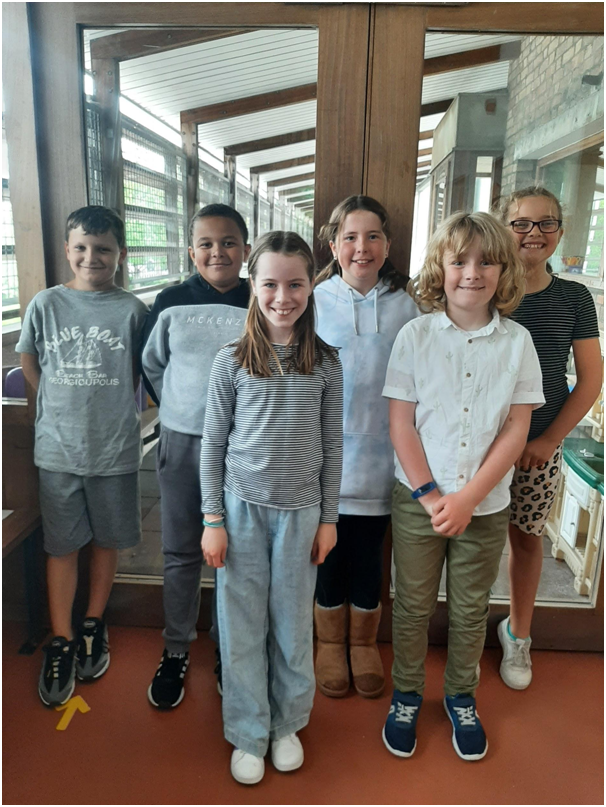 Things to note…
Aladdin Connect
Please ensure the Aladdin Connect app is downloaded on your phone. The main advantage of using the App is to receive immediate alerts for app messages sent by RMDS.
Downloading the app is highly recommended to enhance our communication with all families. We must account for all student absences. Absences can be inputted by all parents through our Aladdin Connect app. Alternatively an email can be sent to Mary or Barbara in the office.
Class Information Video
As we cannot hold in-person class meetings this year, we will arrange for a video link to be sent to you with all the information relevant to your child's class by the end of September.  If you have any questions or concerns please email the class teacher as soon as possible so any issues can be nipped in the bud!
Road Safety
Jackie has asked me to remind all children and parents to cross the road with her for safety both in the mornings and at collection time, particularly our new Junior Infants.
As always, we ask all parents not to park behind the school at any time.
As we settle back into our classrooms Rang 6 give us some inspiration for the year ahead….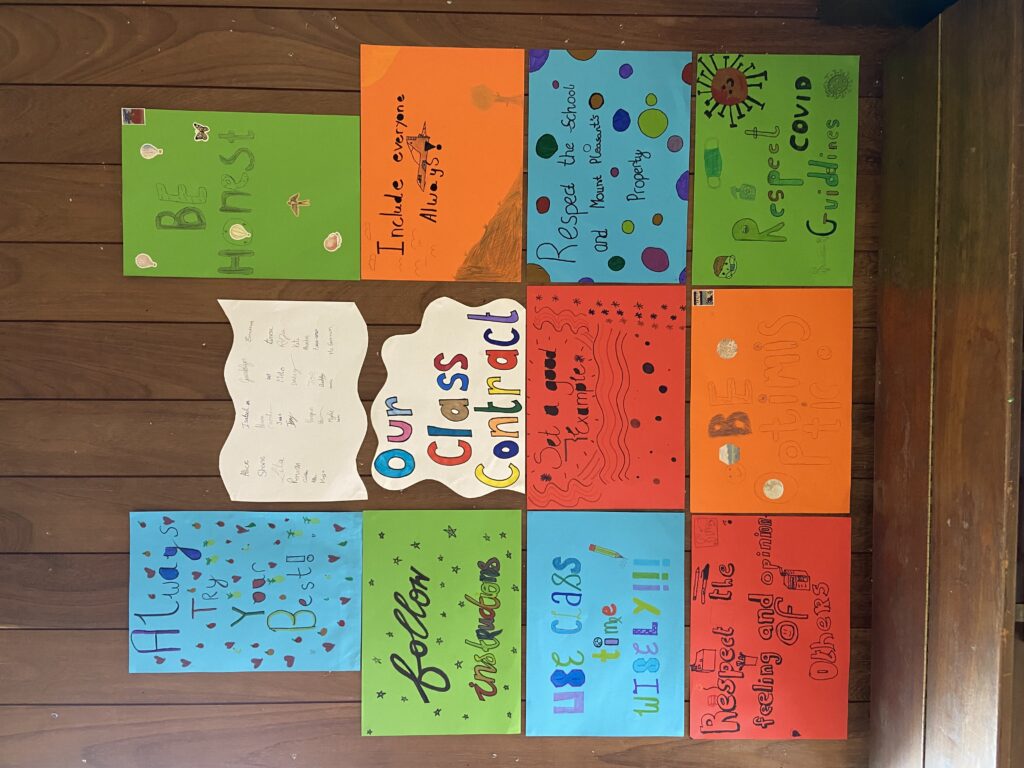 Rang 6's Class Contract
Rathmines Library

We are so lucky to have a fabulous relationship with our local library. As it is such a wonderful resource to avail of we are doing a whole school drive to ensure every child is a member. If your child is not a current member they will receive a membership form for the library next week.  We would ask you to fill it in and either bring the form to the library yourself or we will arrange for all completed forms to be brought down.
Headlice

This  is the time of year when headlice can become a plague! Remember anyone can pick up headlice. They are most common amongst young children as they often put heads together during play allowing the lice walk from one head to the next. Headlice do not reflect standards of hygiene. They are just as willing to live in clean or dirty hair. It is important that parents check their children's hair regularly. This way lice can be found before they have a chance to breed. They can then be treated stopping them being passed round the family…or from family to family! The way to check someone's head is called "detection combing". This should be done regularly and in the case of a confirmed infection in one family member, the other members of the household should carry out "detection combing" twice weekly for one week. Please let the school know if you detect a case of headlice so that we can alert parents to check their own child's hair. Everyone has a part to play!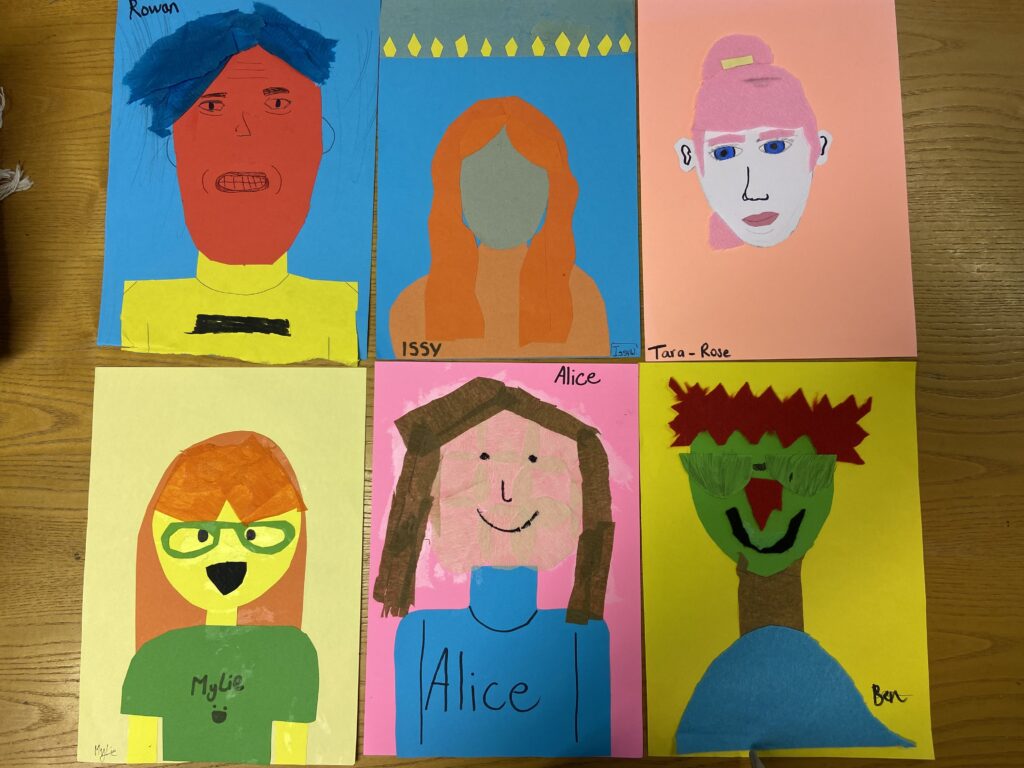 Some colourful artwork from Rang 6
RMDS News in Brief will be sent each week by email.  All newsletters are also available on the school website www.rmds.ie so please check regularly. Similarly to last year, Class Reporters from each class will fill you in on the happenings of the week, as we ensure you are kept up to the date with everything going on in our school.
Regular updates will also be posted to our Twitter page @RMDS_Ranelagh.
Wishing you a lovely weekend!
Rosemarie
Ranelagh Multi-Denominational School, Ranelagh Road, Dublin 6, D06 Y658
Telephone/Fax: (01) 4961722 ● E-mail: secretary@rmds.ie
______________________________
Roll No. 19928Q ● Principal: Rosemarie Stynes