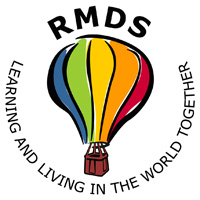 RMDS 
School News in Brief…. 
4th February 2022 
From the Principal's Desk…. 2 From the Green Schools Committee.... 3 From the Wellbeing Committee…. 4 RMDS School-Age Child Care Facility 5 Junior Infants 6 Senior Infants 10 Rang 1 12 Rang 2 15 Rang 3 15 Rang 4 17 Rang 5 21 Rang 6 24
From the Principal's Desk…. 
What children learn and how children learn in primary school is changing. The present curriculum was written in 1999, so an update is rather timely! RMDS is involved in the consultation and drafting around these changes. The proposed changes aim to enhance children's learning in school and provide for even more relevant and meaningful learning. 
You can find the proposals HERE. 
As a parent, it is important that you have a say in shaping your child's future learning. The National Council for Curriculum and Assessment (NCCA) are holding two online focus groups in February. 
February 8th 19:00 – 20:00 
February 16th 19:00 – 20:00 
Register for either date HERE. 
Want to know more? Visit the NCCA website: www.ncca.ie/primary 
Regarding Covid-19, as always, if a child has any new onset symptoms and feels unwell or seems off-form, do not send them to school and contact your GP for advice if necessary. 
In addition, do not send your child to school, regardless of vaccination status, if they have: ● Been in close contact with a household member who has tested positive for Covid-19 
Please see link below for parent-focused public health advice about COVID-19 symptoms. https://www.gov.ie/en/publication/a04fc-advice-for-students-and-their-families/#health-advice -for-parents 
Please check the RMDS Calendar on our website for all dates of upcoming events. Rosemarie 
2
From the Green Schools 
Committee.... 
Green Schools Tips 
Attic Insulation: Part 1 
Insulating your attic properly is an 
essential part of maintaining the comfort of your home, saving on heating bills and doing your bit for the environment. Luckily most attic spaces are accessible and installing insulation is a job that can often be done by homeowners themselves. 
The vast majority of attic insulation installed in Ireland is of the fibre type, mainly Fibreglass. If your Fibreglass insulation is over 20 years old, you should consider adding to it for a number of reasons. 
Firstly, the insulation may not have been installed well to begin with and needs making good. Attic insulation was (and often still is) a bit of an afterthought and installation was often rushed and incomplete. 
Secondly, the Fibreglass itself will have settled over time and compressed down. It's the air trapped between the fibres that act as the insulator, so any compression will reduce the insulating effect. With really old Fibreglass, it completely breaks down and loses nearly all insulating properties. 
Thirdly, it's likely that the insulation will have been disturbed over the years by plumbers, electricians, homeowners, the wind etc. which will have compromised the insulation in places. 
Fourthly, the depth of insulation suggested has increased over time. So, it's unlikely that 20 year old Fibreglass insulation is up to modern standards in any case. 
So for many homeowners, their attic is due some additional insulation. 
Next Week - Attic Insulation: Part 2 
Roland Ramsden 
Andrea Scott 
Green Schools Committee Parent Representatives 
3
From the Wellbeing Committee…. 
Children's Mental Health Week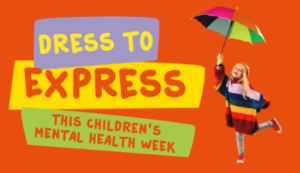 Next week from Monday 7th - Friday 11th February we will be raising awareness of children's mental health. The theme this year is Growing Together. With this in mind, classes will partake in activities surrounding this theme, celebrating our growth but also looking at how we can grow further and support each other to do so. 
Classes will watch a virtual assembly and on Friday we are encouraging everyone to take part in a dress up day under the theme - Dress to Express! Come dressed to express your feelings/ personality/ style. An idea from Rang 3 is that they will come in their favourite outfit or in an outfit they feel really comfortable in. Whatever you feel expresses you! 
It will be a great opportunity to highlight the importance of talking about and looking after our mental health. 
The Well-Being Committee. 
4
RMDS School-Age Child Care Facility 
childcare@rmds.ie 
085-1156506 
The Midterm Camp - Monday 21st – 25th February from 9.15 am – 2.00 pm Normal Childcare 2 pm - 6 pm 
€80 per child/ €150 for two siblings / 3 siblings €210 
Places are limited. 
Complete application form and return by email back to the Childcare Manager who will then confirm your place. 
Please do not pay until the Childcare Manager has confirmed your place. 
Parent / Guardian Contact Info: 
Child's Info: 
| | |
| --- | --- |
| Child's Name: | |
| Child's Age: | |
| Allergies/medications: | |
Payment made through Easypay on the RMDS Website under Afterschool. 
5
THIS WEEK'S 
News from around the Classes….. Junior Infants 
It is spring. We looked at spring flowers beginning to bloom.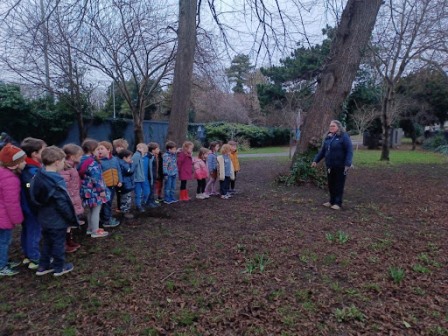 We have been working in Stations. Every day we do something different. We play with sorting toys, practice our handwriting, work on our phonics and play uno or scaredy cat. It is lots of fun!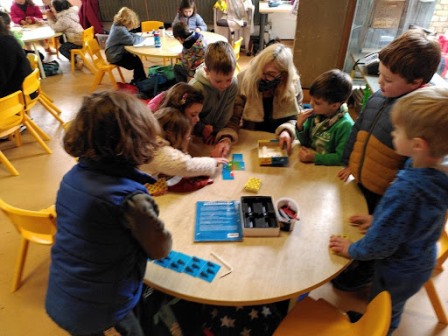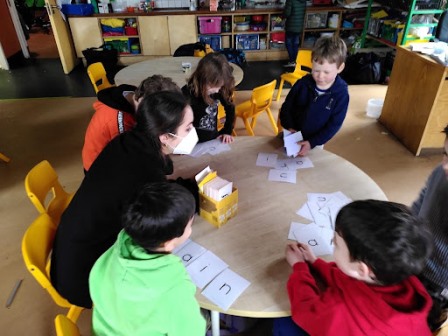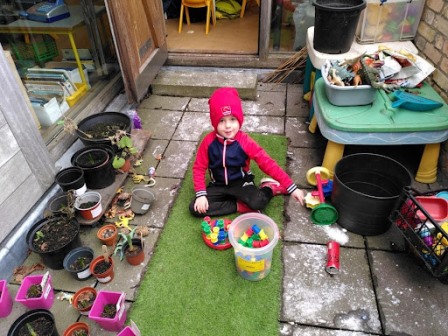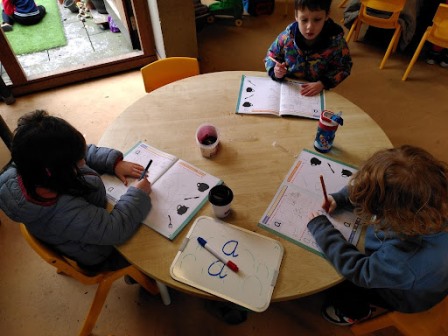 Senior Infants 
This week Bill told us all about Chinese New Year. He brought in dumplings and explained to us how he made them. They looked and smelled delicious. We made Chinese lanterns and tiger faces because it's the year of the tiger.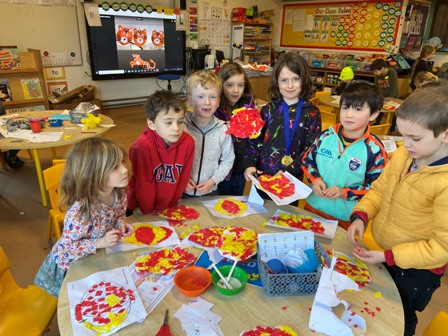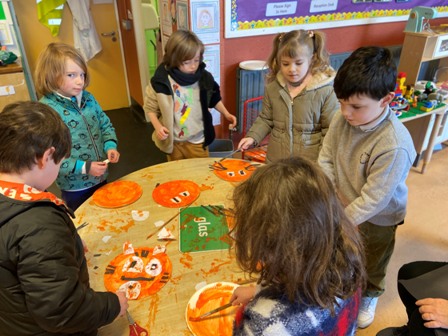 Rang 1 
It's been a busy week in Rang a hAon and we celebrated the first day of Spring on Tuesday! We learned about different signs of Spring and have been on the lookout for them. One sign we spotted in school were the bulbs we planted on the Roof Garden in the winter have started to grow! We also spent the week learning about Chinese New Year and the Chinese Zodiac. We have a class full of horses and goats! In Gaeilge, we have been learning all about An Aimsir and have been practicing telling the weather as Gaeilge. In art, we read a story called "The Colour Monster" and designed our own colour monsters using old toilet roll holders. On Wednesday we celebrated Alex's birthday and did circuits in GAA. We also spent some time this week working on our first ever school projects. We are writing our own projects about our favourite animals - we can't wait for you to see them !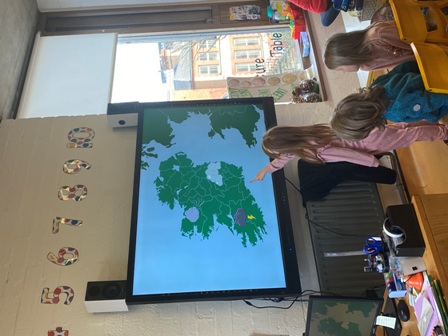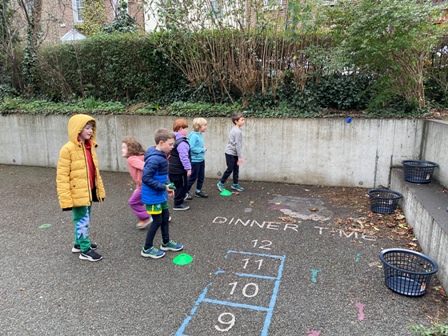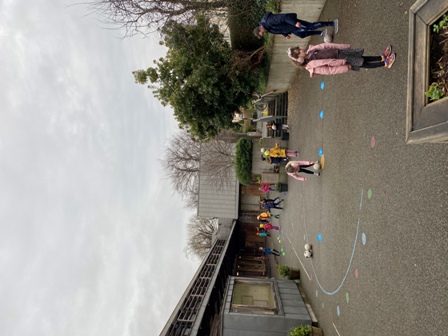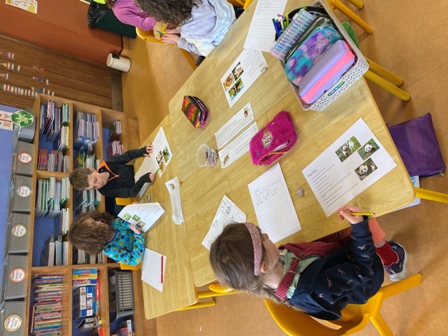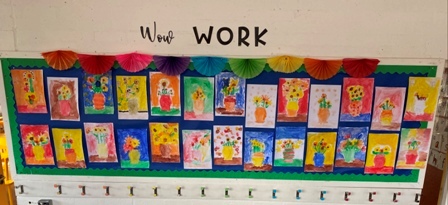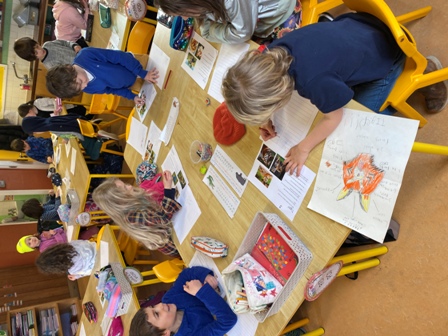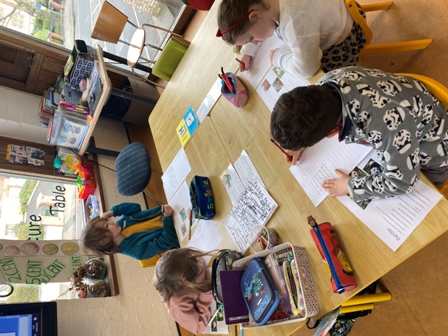 Rang 2 
Touch base with us next week for two weeks worth of news!!! 
Rang 3 
English: We are looking at character descriptions. We read a book called "Milo Imagines the World". The book tells us not to judge people by how they look and has a very surprising ending. We also have been reading "Bill's New Frock" about a boy who wakes up as a girl and experiences life as a girl. We are having interesting conversations while reading. 
Maths: We have been learning about measuring length in particular. We have been problem-solving and converting. 
Gaeilge: Gaeilgeoir na Seachtaine this week was Robin. This week we looked at counting people and told a story in the past tense. 
SESE: We are still working on Ancient Egypt projects. They are starting to look great and we can't wait to share them. 
Secret Students this week were Anna, Matthias and Finn. 
Reward: We earned our reward this week and will be baking using cinnamon to celebrate Brigid's Day/Imbolc. 
In our Friday meeting we discussed the football tournament. We have played some matches and will bring it to a close this week. The idea was that we get more people interested in playing football. Hopefully this will happen and we are all working on being more inclusive when playing in the yard. We are now coming up with new games that we can play that will include more people. 
We also started Stay Safe this week and talked about feelings.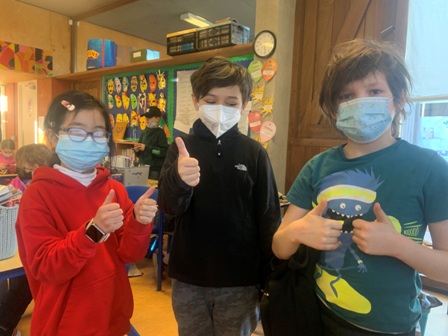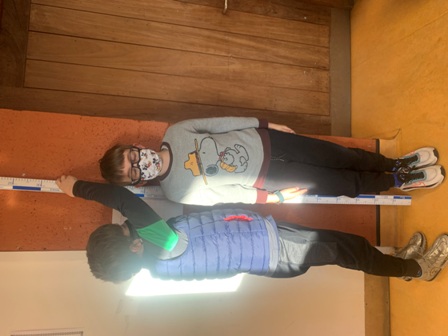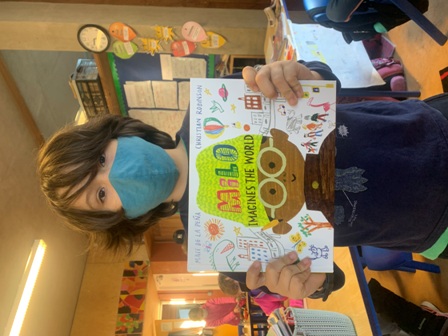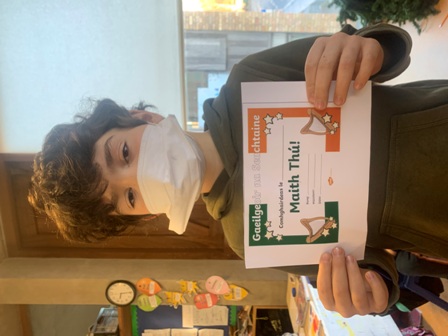 Rang 4 
This week Rang 4 learnt about China, South Korea and the ESB Science Blast. We had to come up with an experiment for the ESB Science Blast this year. There were a lot of suggestions like: Why is the ocean salty?, Did the chicken or the egg come first?, Do video games cause violence?, What fruits or vegetables 
produce the most electricity?, and 
What type of soy sauce melts ice 
cream the fastest? After a lot of 
consideration and advertisement, the 
class voted in favor of the fruit battery. 
We learned loads of new facts about 
Korea and China, since they both 
celebrate the same New Years 
celebration. We learned about both of 
their written languages. Mainly, we 
learned that the Chinese language 
does not have an alphabet, but uses 
different symbols as words. 
Then we learned some Korean letters and words and we learned how to write our names in Korean. 
By: Charles and 
Katherine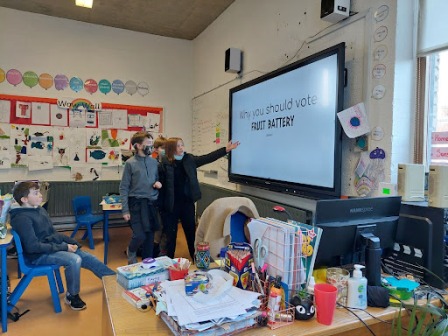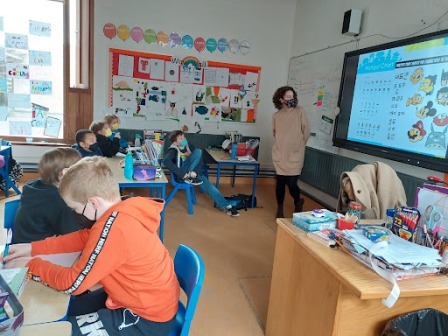 Making catapults in science. We learned that catapults convert potential energy to kinetic energy (movement).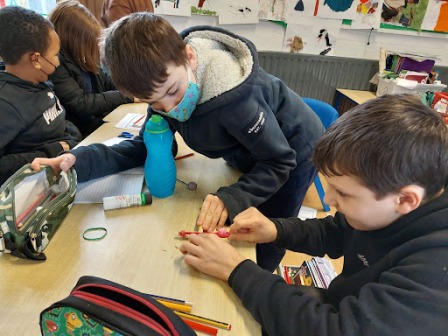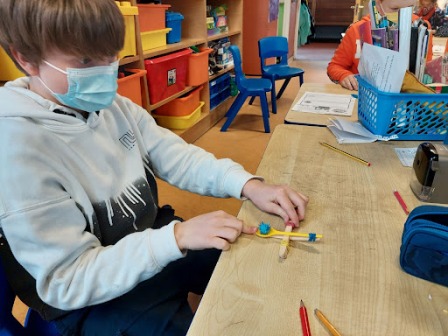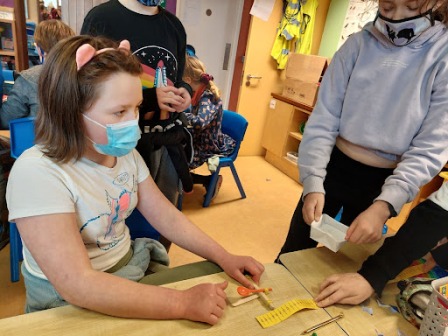 Téigh ag iascaireacht as Gaeilge.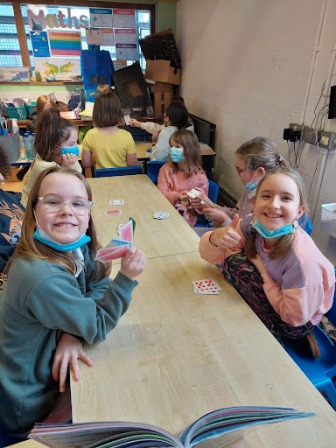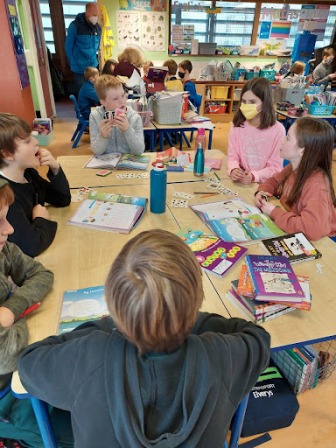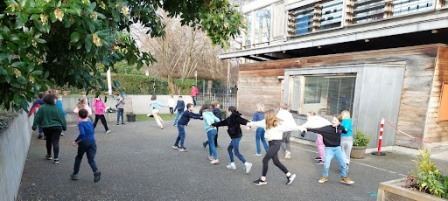 Rang 5 
We have finished Stay Safe and we have done it over the course of the last few weeks. It has taught us a lot about keeping safe. For example: Should you answer the door to a stranger when you are home alone? For some Stay Safe topics we did some really fun drama too. 
We have started percentages in maths. We found them tricky but with our great teachers we have nearly mastered the percentages. Even though it is maths, we enjoyed this week's percentages. 
The eggcellent experiment is an experiment where we learn how to turn an egg into a bouncy ball. We will be using two different types of eggs. We are excited to see which one of them will be a better bouncy ball. The two eggs we are testing are the boiled and the raw egg. We had a lot of fun doing this and we hope we can do it again another time. 
We are doing rugby for a second week and we are really enjoying it. We are excited to keep going with rugby for the next few weeks. 
On Friday we are going to watch a video of two famous authors talking about their books. We didn't get to watch it live last week because there was a school assembly but we are watching the recorded version instead. We hope it will really inspire us for our 'Write-a-Books'. Some of us even suggested questions so we are excited to see if the authors answered them. 
Thank you for reading our weekly review. 
By: Sally and Senan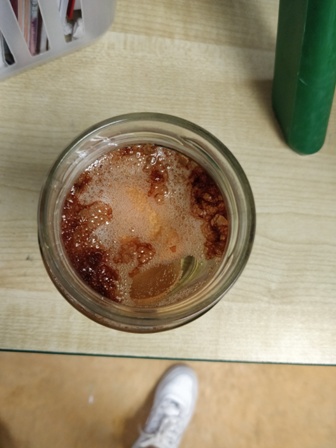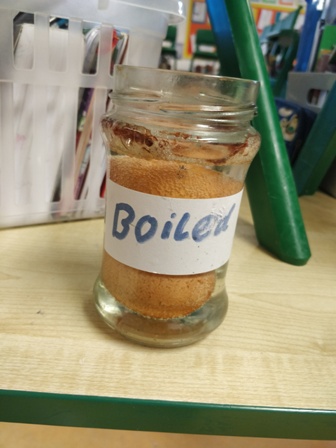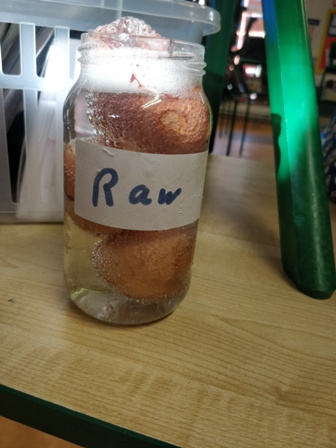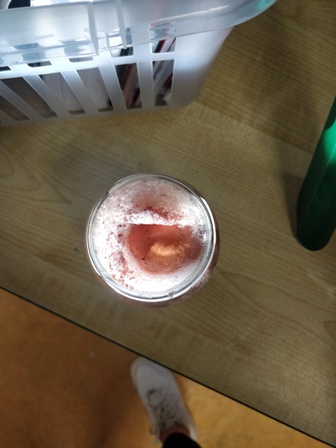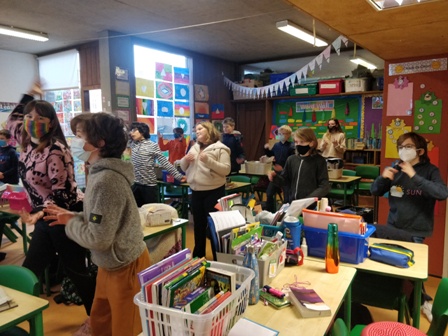 Rang 6 
This week we did quite a few things. On Friday last week we had the whole school Anti-Bullying assembly. It was great. We also started our Rugby with Ken which will go on for a few weeks. On Monday we started a new topic in maths, which is time. It's quite simple and soon we'll be learning about different time zones around the world. 
In English we are covering explanation writing and we made a plan for our very own invention. We spent quite a lot of time on it. 
On Wednesday we started actually writing about our invention and wrote our final draft. We used subheadings throughout our work like: definition, description, an application and a summary. When everyone finished theirs we made a book of our inventions that everyone can read. It's called 'R6's Book of Inventions'. 
Thursday was just our normal day. We did our English and Maths, and in English we're learning about words that are spelt the same but sound and mean different things. These are called heteronyms. We also had art and created Spring Flowers using Pointillism. 
We had a great week and we hope that next week is the same. 
By: Sam and Mylie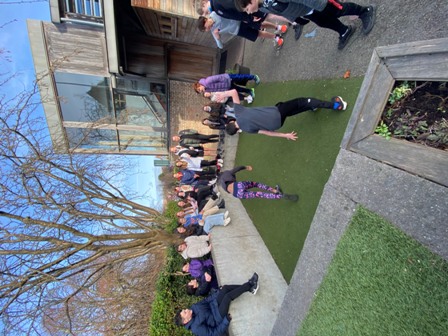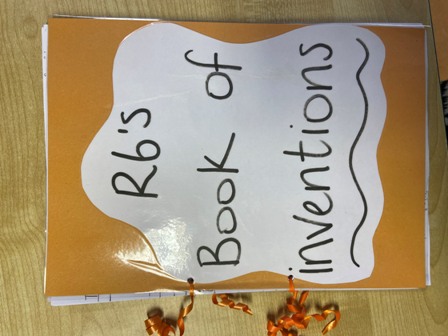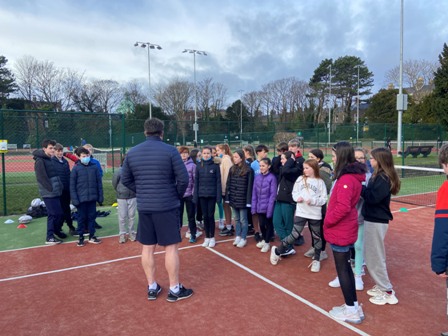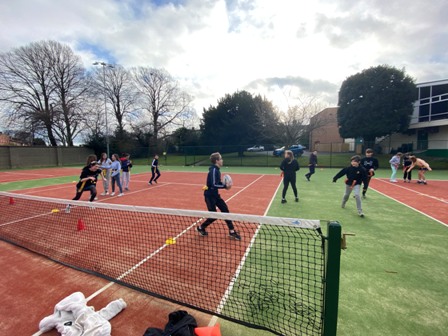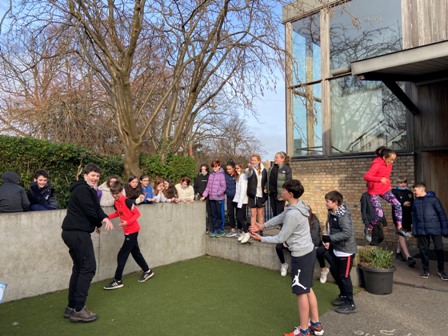 Ranelagh Multi-Denominational School, Ranelagh Road, Dublin 6, D06 Y658 
Telephone/Fax: (01) 4961722 ● E-mail: secretary@rmds.ie 
______________________________ Roll No. 19928Q ● Principal: Rosemarie Stynes 
26