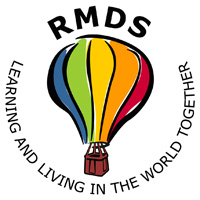 This week's Newsletter
5th March 2021
That was a busy week but a great one.  It has been so amazing to have all the junior classes back.  The most amazing part has been hearing the sound of the children in the classrooms and playing at yard time.
When I walk down towards the senior end. I'm reminded that we're not there yet.  We still have more to do to get everyone back.  The numbers this week have instilled hope that we can do it and I want to say a big thank you to the parents who have been coming to the school and dropping off while maintaining their distance from everyone. This is how we can get the entire school community back together.
Home Time is probably the most difficult part as the temptation to have a chat as you wait is hard to resist and we unwittingly get closer than two metres from each other.  Please continue to collect and go.  Jackie has commented that she has been very impressed with everyone and we all know that Jackie is hard to impress.
A local resident called and asked that parents don't park illegally on Oxford Road and I said I would pass the message on.  We still are awaiting the creation of a school zone around the school, the theory behind the school zone is that no school related traffic would enter the school zone at collection or drop off times.  I was in discussion with the Tennis Club about using their car park but that is not an option, however I have been reliably informed that parking is always available at some point of Mount Pleasant Square so let's all practice keeping the roads around the school as free of traffic as possible and when we can, we walk, cycle or scoot to school.
I also get to share with you the exciting news of Anna Shackleton's pregnancy.  She is working remotely at the moment and we have welcomed Jessica Minehane to the school to support her. She has loved her first week and has been very impressed by how welcoming everyone has been.
It is approaching the date when children may well be facing their second lockdown birthday.  We tried out a little class party in Rang a Dó this week and we are working on a system that allows us to celebrate those birthdays in school without the possibility of having too much cake.
In Green School News, one of our plants couldn't cope with the cold of the building over the past two months, thankfully the other seven have survived.  I don't blame the plant, the building has been freezing this past week with the heating on but even that hasn't put our senior teachers off, they can't wait to get into the building.
Thank you everyone for all the support you have given and with a final and sustained effort let's get everyone back to school for the 15th.  Wear your mask, reduce your contacts and wash your hands.
Have a lovely weekend everyone and if all that wasn't exciting enough we have a trip around the classes to see what everyone has been up to with thankfully no lost property section.
Paul
Rang a Sé
Rang a Sé have been busy engineering bridges and making wormeries.  I would never have thought the second bridge would support the weight of a jar.   I can't help but wonder what weight is in the jar.
Agus bhí siad ag déanamh smúdaí mar ceacht Gaeilge.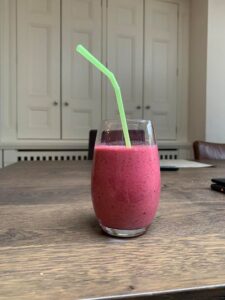 Rang a CúigRang a Cúig have been growing rock candy but you will have to wait a few weeks to see the results.  They have been making posters to support Fair Trade Fortnight as part of their Core Curriculum.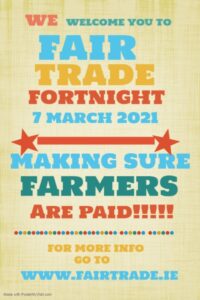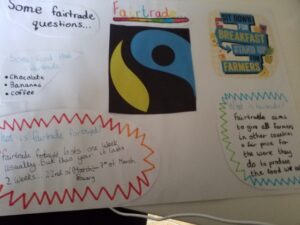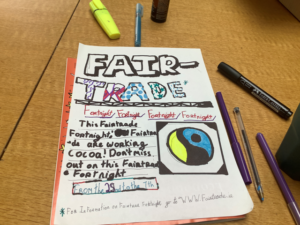 Rang a Ceathair
Rang a Ceathair have been studying buddhism and on World Wildlife day combined the two ideas to create nature mandalas.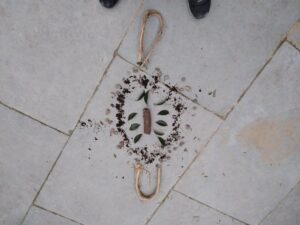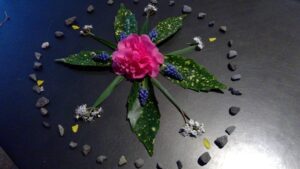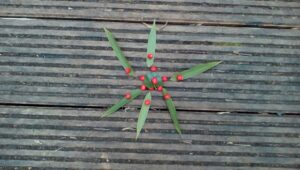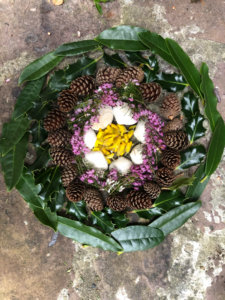 Rang a Trí
Rang a Trí have been enjoying engineering week making marble runs and windmills. They also had a lovely campfire and hot chocolate celebration for World Book Day on Thursday.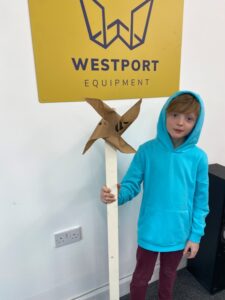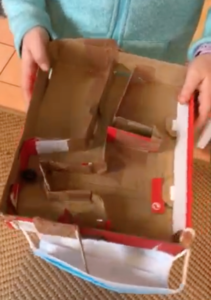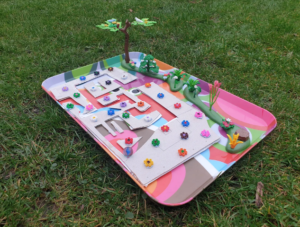 Rang a Dó
What a great week back at school. It was such fun to play with our friends in the yard and in class.
We went on a bird spotting walk on the canal. We saw moorhens, ducks and pigeons. We also met Patrick Kavanagh and had a little chat with him.
We made birds nest in art from hay and paper, and we also drew daffodils on the roof garden .
We learned about the life cycle of a dandelion. Who knew this little plant was so interesting and beautiful?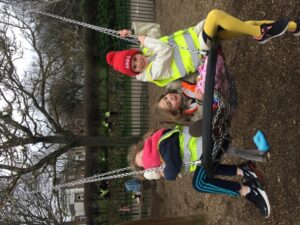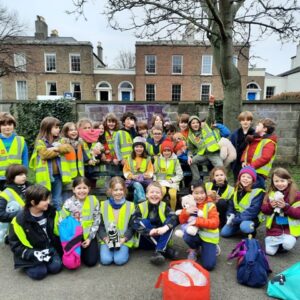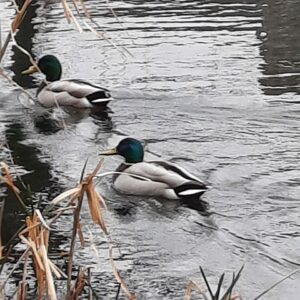 Rang a hAon News
Rang a hAon have been so happy to be back in the classroom! We spent the week catching up on what we have been doing over Lockdown and the mid-term. We thought about some of the nice parts of Lockdown like spending more time with our families and going for lots of walks. On Wednesday, Aurora taught us all about the Cherry Blossom Festival that takes place in Japan every year. We learned that the Japanese word for Cherry Blossom is Sakura and we created our own Cherry Blossom Tree. On Friday, we got to play and create different things using Lego. We're so happy to be back in school!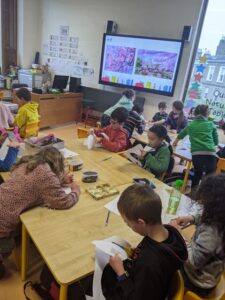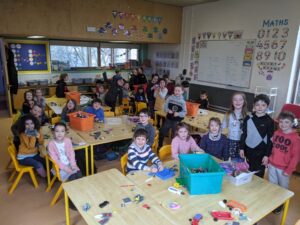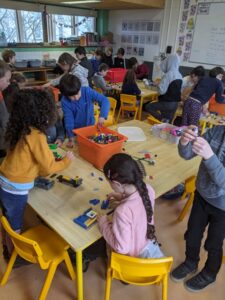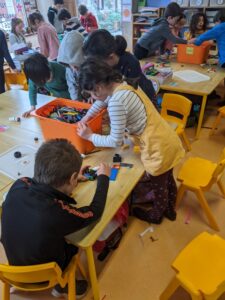 Naíonáin Mhóra
Senior infants have been very busy this week working with Ms.Minehane. The boys and girls are all happy to be back in school and playing with their friends. In the pictures you can see us on our spring nature walk. We also had great fun celebrating World Book Day and making our butterfly smiles in art :)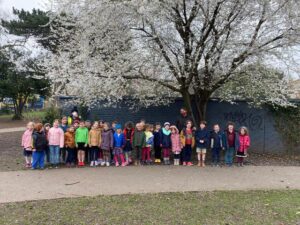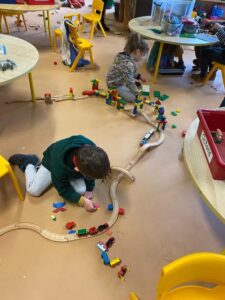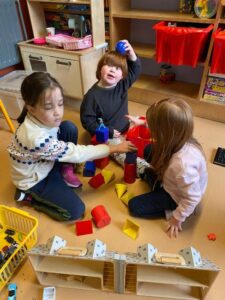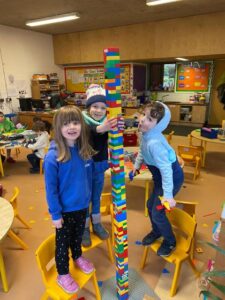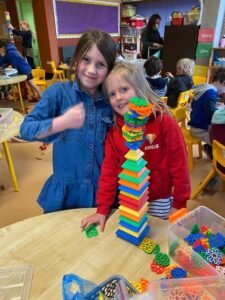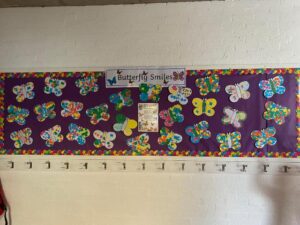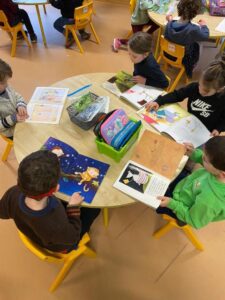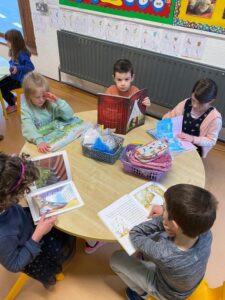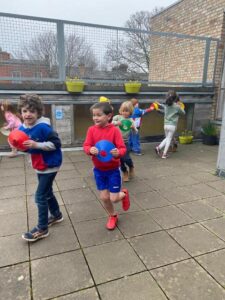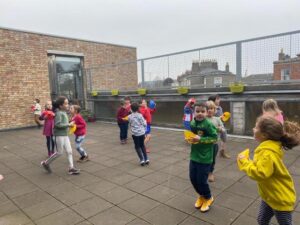 Naíonáin Shóisearacha
We are so happy to be back in school.  On Monday we had a chat about all the things we did at home during lockdown and then we went to the park.  We saw lots of signs of spring.  The bluebells we planted in autumn are flowering now.
We are talking about pets and are playing in the dog groomers during Aistear.
Monday 1st was Baba Marta day in Bulgaria.  Conor, his mum Vanya and his sister Maia made a video telling us all about Baba Marta day.  It is the first day of Spring in Bulgaria and everybody wears martenitsa.  Conor has been showing us how to make them.
We went to the playground in Ranelagh Gardens on Friday morning and we had great fun!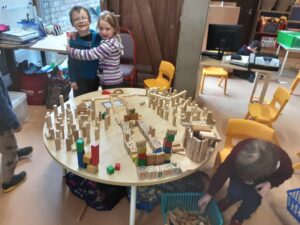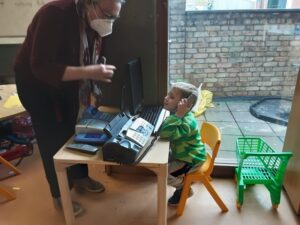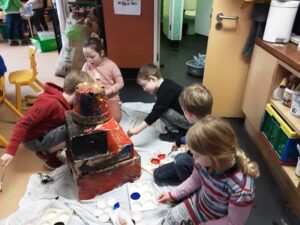 Is brea linn scoil!