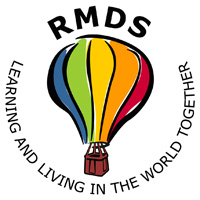 School News in Brief….
From the Principal's Desk….
We had a wonderful assembly this morning on "Ár Scoil" led by Rang 2. This marks our first whole school assembly of the year. Rang 2 did a fantastic job of encouraging us to think about what makes our school a special place to be a part of.
The admissions window for school places for the 2024/25 school year opened this week and will close on Friday, 27th October 2023. If there are siblings in the school due to start in September 2024, please make sure to fill out an Admissions Form for them if they are not already on our waiting list prior to February 2020. Please refer to our Admissions Policy if you have any questions or our Enrolment Secretary, Barbara will be able to help you.
A reminder to please respond to our request regarding our Acceptable Use Policy (AUP) which has been issued through Aladdin Connect and requires each family to log in. If you have any difficulties accessing Aladdin Connect please contact Mary in the office. If you have any queries regarding our AUP please talk to Paul or myself. It is important that it is acknowledged by every family. 
October is Dyslexia Awareness Month. Dyslexia is a learning difference that can cause difficulties with learning. It affects approximately 1 in 10 people. Everyone with dyslexia is different but there is a commonality of difficulties with reading, spelling and writing and related cognitive/processing difficulties. To find out more about dyslexia follow this link.
Please check the RMDS Calendar on our website for all dates of upcoming events.
Rosemarie
From the Board of Management….
Please find below a little information on Voluntary Contributions for our school. A hard copy of this flyer will issue in children's bags to each family today also. Lorraine Murphy and Mairéad Flanagan from the BOM will be present in the yard next week to answer any queries you may have around Voluntary Contributions and their importance to our school. 
From the PA….
A reminder for the following dates:
10th October - Our next PA meeting, to be held remotely

24th October - Parents' Table Quiz in the Hill…start getting your teams ready!!!
Gráinne & Lorraine
PA Co-Chairs
From the Student Council….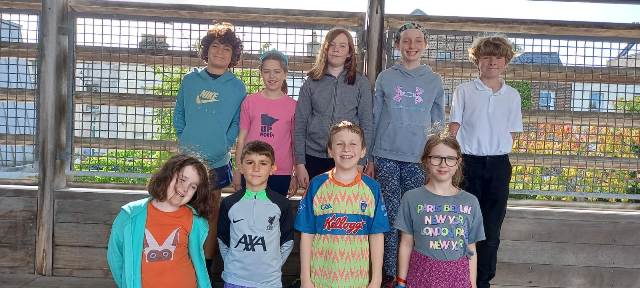 We are glad to inform you that this year's Student Council is up and running, and we hope that we can amplify the voice of the students and improve our school together. Every Thursday, we as the Student Council meet and discuss issues and ideas voiced by the various classes.
With the help of the student body and various representatives from different classes we hope that we can make RMDS a better place to learn in.
This term's Student Council representatives are Poppy Corcoran and Luca Hurley representing Rang 3 (and partnered with Rang 2), Darragh Foley and Elsa O'Byrne representing Rang 4 (and partnered with Rang 1), Robin O'Shea and Lucy McMahon representing Rang 5 (and partnered with Senior Infants) and Alex Grace and Edie Browne representing Rang 6 (and partnered with Junior Infants). The Co-Chairs of this year's Student Council are Ella Hewston and Charles Figgis.
All the classes have a suggestion box, and every week we collect them and ensure the suggestions are addressed at our meetings.
We'll keep you posted about all the action in the school this year.
Thanks for reading and supporting our Student Council.
Written by: Charles, Ella, Edie & Alex
General Notices….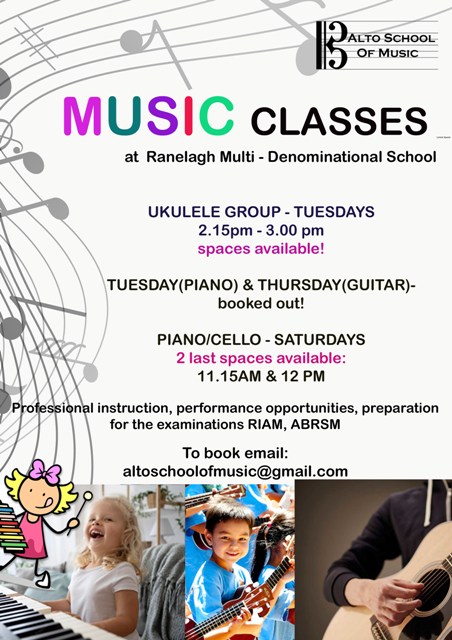 Ranelagh Multi-Denominational School, Ranelagh Road, Dublin 6, D06 Y658
Telephone/Fax: (01) 4961722 ● E-mail: secretary@rmds.ie
______________________________
Roll No. 19928Q ● Principal: Rosemarie Stynes