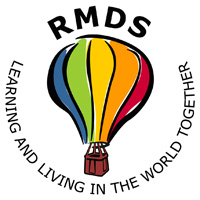 RMDS
School News in Brief….
8th April 2022
From the Board of Management…. 3
From the Green Schools Committee.... 4
From the Principal's Desk….
This morning we had a beautiful assembly to mark the end of term which had the theme of the Jewish festival of Passover, and was led by a very talented Rang 2. Again, it was a wonderful coming together of the whole school on a bright, sunny morning. We also held our Easter Raffle. Thank you to the PA, the Student Council and to each of you for ensuring this was such a lovely event for the children and also a vital part of our fundraising. These funds will be put towards a total upgrade of our yard space, but more about that after the break!
A reminder that school will open again on Monday, 25th April @ 8.30am.
I would like to thank you for your patience over the last few weeks with our staggered visits to the classes. We are delighted to say that we hope to welcome parents from all classes into the school at drop off from Monday, 25th April. However, I would ask that only one parent continues to come in with each child for the moment and if possible, we would ask that you continue to minimise bringing younger children into the building with you. 
It is important that all children are in school on time for 8.30 am. We would ask that all parents are out of the classroom by 8.45 am so that teaching and learning can begin sharply. This is very important.
Also, from Monday, 25th April all children will enter the school premises in the morning  through the Back Gate. However, if there is an accessibility issue the Side Gate will be open for use also.
Junior and Senior Infant pick up time arrangements will continue as they are.
However, for pick up at 2.10 p.m. parents from classes Rang 1 - Rang 6 are invited into the yard to collect their child as they come out of the building. This will also help with the backlog at the back gate in the evenings. Rang 1 will come out through their usual door. Rang 2 will come out through the door nearest my office. Rang 3 & Rang 4 will come down the external stairs and Rang 5 & Rang 6 will exit through the door nearest the Secretary's Office.
Please check the RMDS Calendar on our website for all dates of upcoming events.
I wish you and your families a lovely spring break!
Rosemarie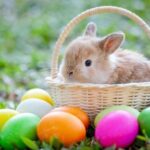 From the Board of Management….
Thank you to all who contributed to our Voluntary Contributions so far this year. They are absolutely vital to the running of our school and the provision of extras to all the children. We will be circulating a letter to all families very shortly detailing what your Voluntary Contributions are used for, and their necessity in more detail. If you would like to contribute, and haven't already please note you can make a one-off Voluntary Contribution at any time of the year or in monthly instalments using the EasyPay system on www.rmds.ie. Just click on the contact link and scroll down to the Voluntary Contributions button and follow the instructions.
Extra Curricular Activities are back up and running successfully! We are delighted to have all our facilitators back in our school for the benefit of the children.
Please note our GP Hall is available for rent at an hourly rate of €25. Availability can be checked at the office or by emailing hallrental@rmds.ie. 
The Bake Sale held in aid of the Irish Red Cross Ukrainian Campaign was such a huge success and we would like to acknowledge the generosity of our school community towards this cause.
From the PA….
Thanks to everyone (staff, parents and children) for supporting the Easter Raffle which raises much needed funds for our lovely school.  As always, we are really grateful to all the Class Reps, PA committee members and Daron Ward and Claire O'Doherty for making it happen and this year big thanks to Aoife Kelly for producing very enticing hampers!!
It's been great to get into the classrooms to see the little people at work and to see again (or for the first time!) the bright beautiful classrooms and common areas that previous fundraising made possible for this generation of RMDS children.  It's also been fantastic to see the Extra Curricular Activities wind up again and we're grateful to Rosemarie and her team for making all these changes this term.
We're nearly over the finish line in terms of organising a venue and date for school Sports Day (pencil in the 18th June!) and hopefully we will be able to confirm the venue and date after the Easter break.  Get your eggs and spoons ready!!
See you on the 25th April!
The PA
From the Green Schools Committee....
Green Schools Tips
                                                                    Public Transport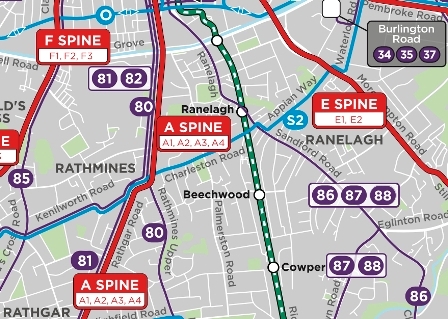 RMDS is lucky to be well served by Public Transport compared to other parts of the city.
If you or your children use or plan to use Public Transport, it's well worth getting a LEAP Card: https://about.leapcard.ie/dublin
These work on Bus, LUAS, DART & Commuter Rail services.
Dublin Bus
Within 5 minutes walk of the school, there are Bus Stops for Routes 11, 14, 15, 15A, 15B, 18, 44, 46A, 61, 65B, 83, 83A, 140, 145, 155.
With the introduction of Bus Connects, these will be changing going forward.
Existing Dublin Routes will see a change in number based on whether they are designated as Spines (A-H), Orbital (O,S,N,W), Other City Bound Routes (1-99), Local Routes (L), Peak-only Routes (P) and Express Routes (X).
To generalise, the Spines will radiate outwards from the City Centre, while the Orbital routes avoid it. Other routes fill in the areas between.
Rathmines Road becomes part of A-Spine with A1, A2, A3, A4 Routes. Morehampton Road becomes part of E-Spine with E1 and E2 Routes.
Charleston Road and Appian Way becomes part of an Orbital Route S2. South Circular Road & Adelaide Road becomes part of an Orbital Route O.
Rathmines will have Other City Bound Routes 80, 81 & 82. Ranelagh will have 86, 87 & 88.
LUAS
Ranelagh LUAS Station is 3 minutes walk away and is in Zone Green 2.
Charlemont Station is 5 minutes walk away and is in Zone Central 1/Zone Green 2.
The proposed MetroLink Rail Line from Swords via Dublin Airport, will terminate at Charlemont with a LUAS Interchange.
Roland Ramsden
Andrea Scott
Green Schools Committee Parent Representatives
THIS WEEK'S
News from around the Classes…..
Junior Infants
A week in photos from Junior Infants.  Enjoy the holidays!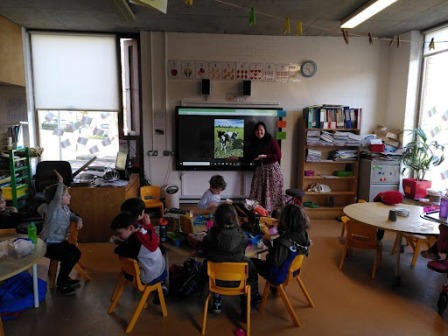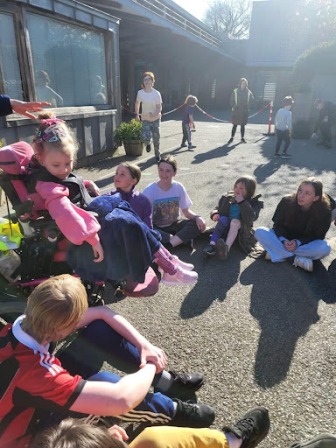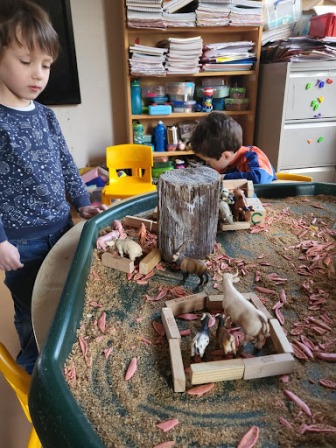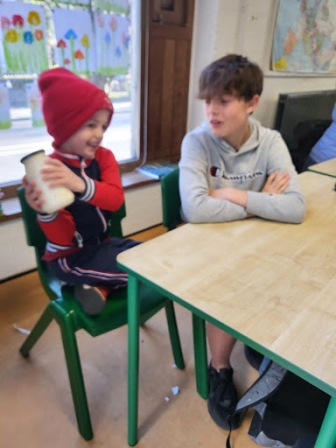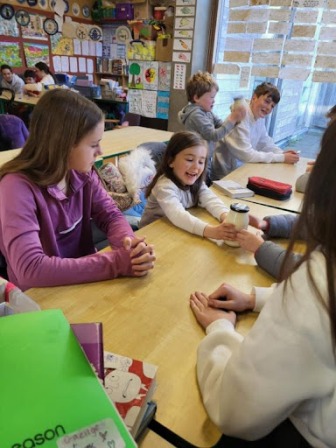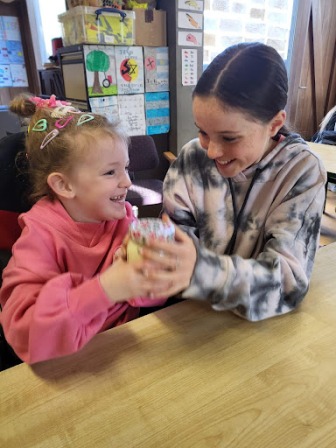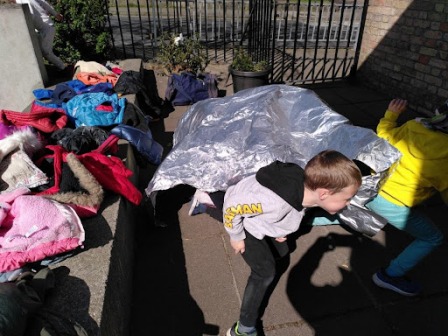 Senior Infants
We really enjoyed Aistear for the last two weeks and we played Unihoc at PE. That was great fun! We have been working hard this term and enjoyed a wonderful trip to Airfield on Thursday.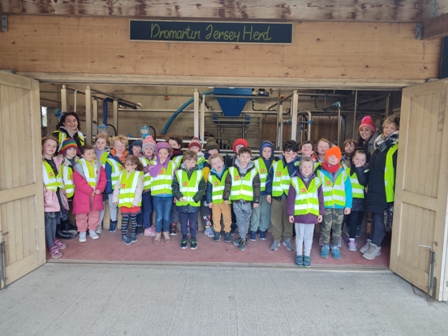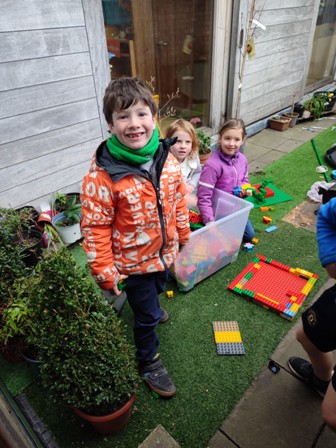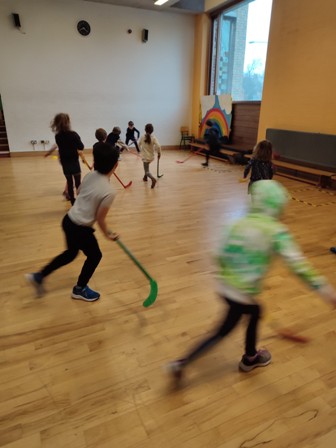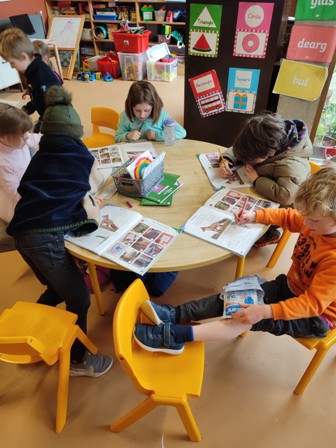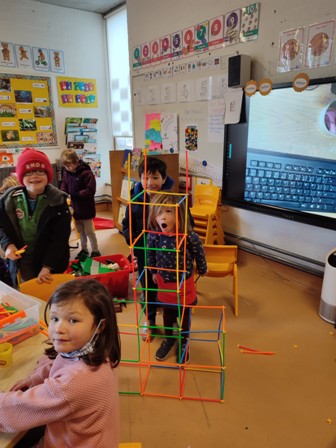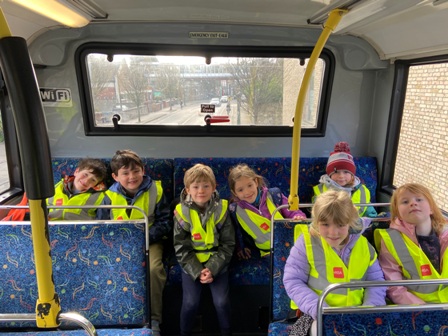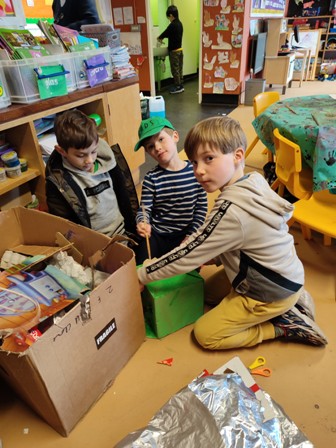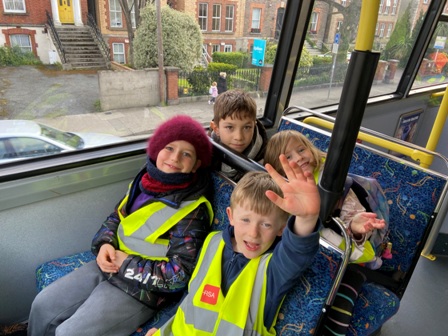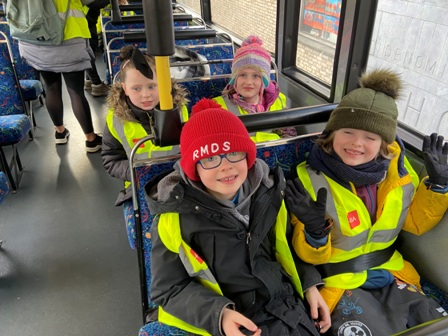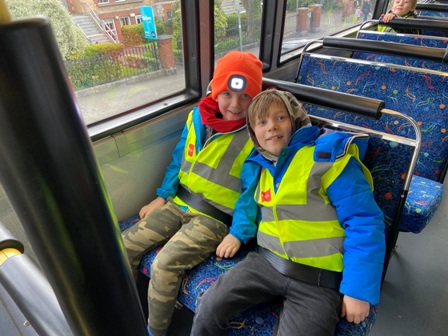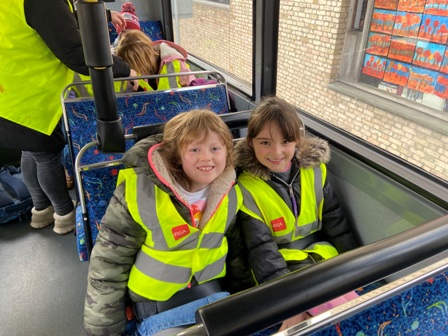 Rang 1
It's been another busy two weeks in Rang a hAon! Last week, we learned about all the different things that seeds need to grow and we made some flowers that really grow in art. We did our very own class Census and researched what the most popular names and birthdays in the class are. We also interviewed an older person to see how life has changed from when they were in school. As we finished off learning about the Farm, Ms. Delaney came in to visit us and tell us all about her own dairy farm. Rang 1 had lots of great questions! This week, we learned all about Passover and Easter. We designed our own Seder Plates and listened to the story of Easter. We also learned about the different Easter traditions from other countries around the world. On Friday we made Easter rice krispie cakes and had a little party for Benjamin! We hope everyone has a lovely Easter break!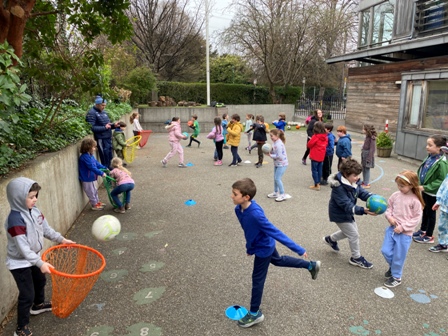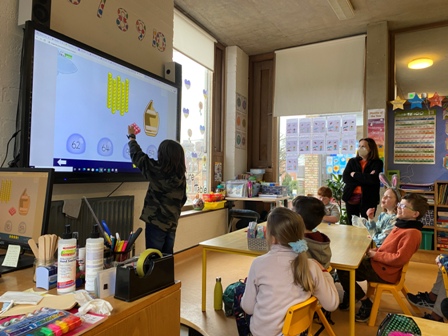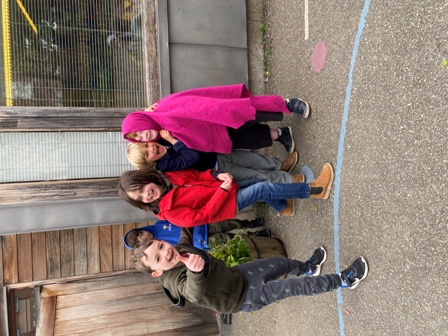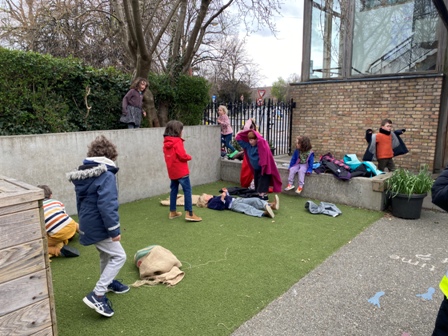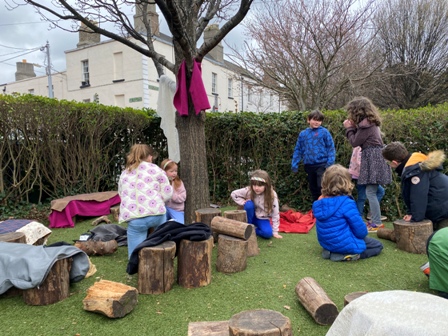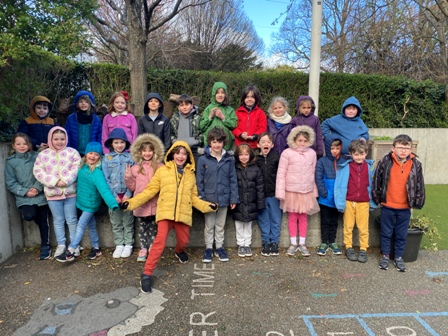 Rang 2
Hello everyone! We hope you are enjoying this lovely bright weather. We have started athletics in P.E. in Mount pleasant. We started by warming up with some sprints and races. Then we played a game called Rob the Nest. We are now ready to learn how to participate in relay races and take the baton while being ready  to run. 
In maths we started discussing and learning about length. We learned about standard and non standard units of measurement . It was very good fun. We also learned a lot about 2D shapes in maths.
We have been reading The Enormous Crocodile with Miss Reid. She is very nice!
We hope you like our lovely still life art pieces.
Our Passover assembly was a huge success! 
Have a lovely Easter break!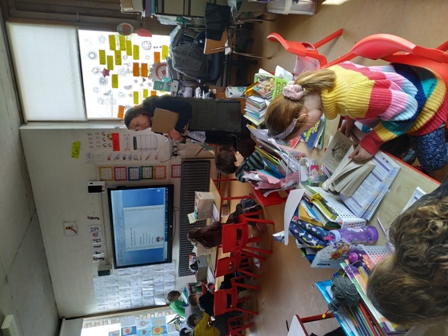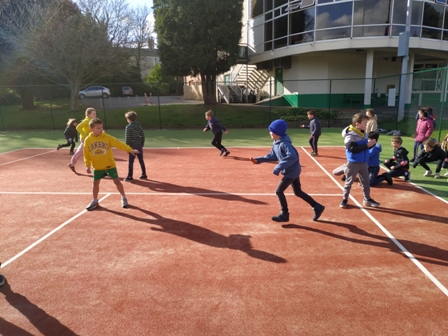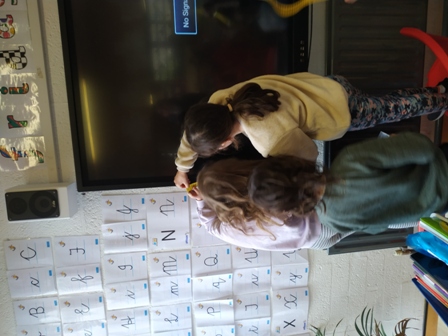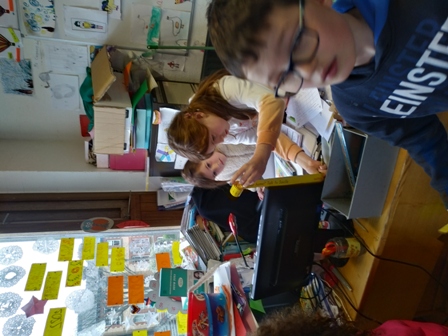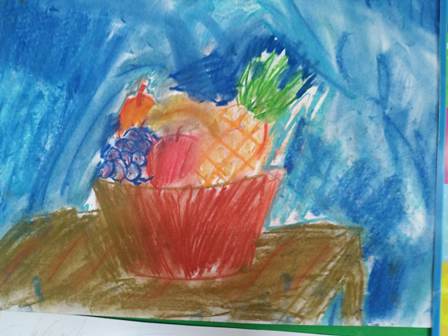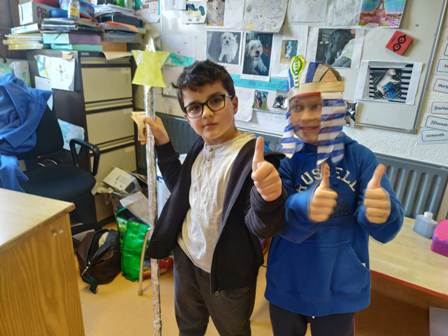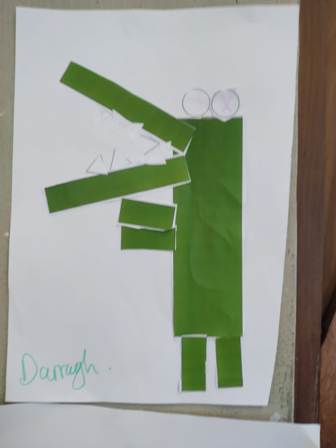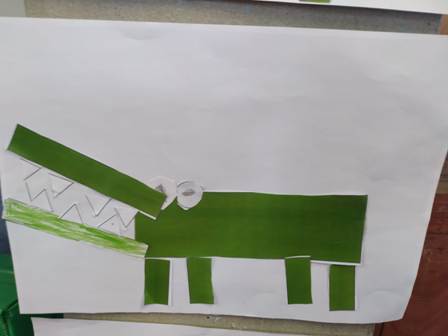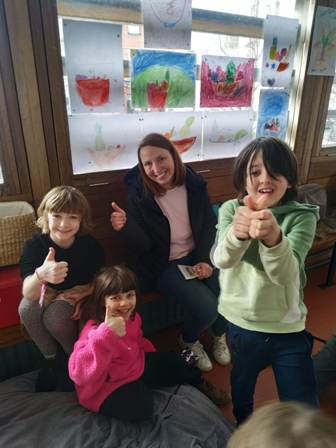 Rang 3
We have been working really hard the last two weeks and learning lots!  
In maths we have been revising fractions and looking further into division and multiplication. We had times-tables competitions with the x9 tables and have learnt lots of tricks to try and remember them. Toby is our x9 tables champion for this week! 
In English we have finished our stories and have been writing them up to present them for everyone to read. See Ben's example of the story opening in the photos. 
In Gaeilge we learnt to tell a story in the past tense. Ask us to tell you! 
We have been doing lots of practice for Peace Proms and we have learnt sign language which we would be happy to show you! 
We completed our Sunflowers for Ukraine and looked at Van Gogh as an example. We also looked at different art from the same time period and compared them to Van Gogh's style. 
The Gardaí came to visit us on Wednesday and we got to ask them lots of interesting questions. Some of our questions were: 
Have you ever been in a car chase? (The answer was yes and often on the M50!) 
What equipment do you have? (They showed us handcuffs, Walkie Talkies with an emergency button, batons and pepper spray.)
They were both called Andy! 
We hope you have a lovely break!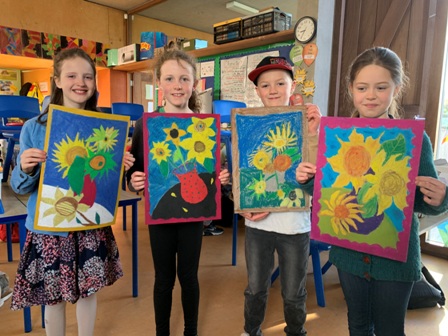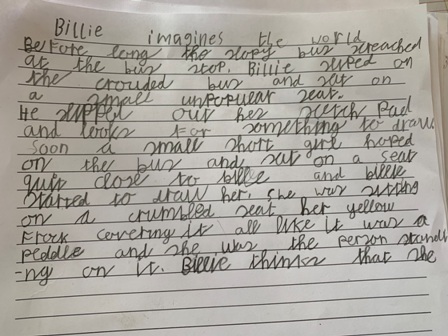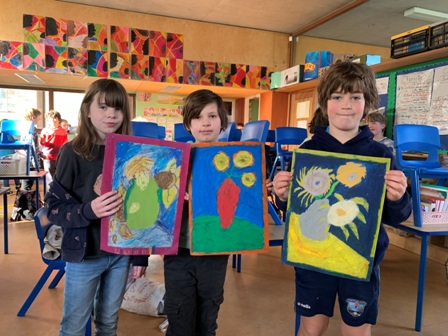 Rang 4
Last week half of the class finished  our Write a Books. We learned about bread and how to identify different crops. Ms. Delaney brought in some oats, wheat and barley for us to identify. We also tasted breads and talked about the differences. We started a project on Irish farming. 
In maths we learned about weight and 2D shapes.
We did a very fun barrier game in Irish. It was like battleships. 
We played against Rang a 3 in rounders. We also got a new record in skipping which is 79.
We are about halfway through our book club books.
We had a very fun golden time and last Friday was April Fool's Day.
This week we made yeasted white bread on Tuesday and Mia's mum brought in some sourdough for us to try! The Community Gardaí visited us this week from Rathmines station. Garda Andy and Garda Andy! We learned a lot from them about the job of the Gardaí.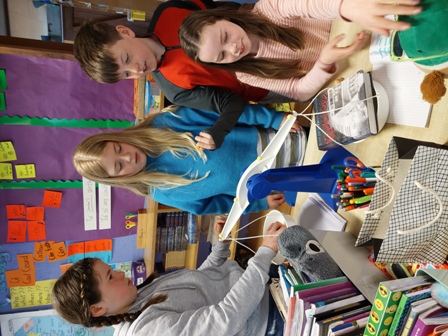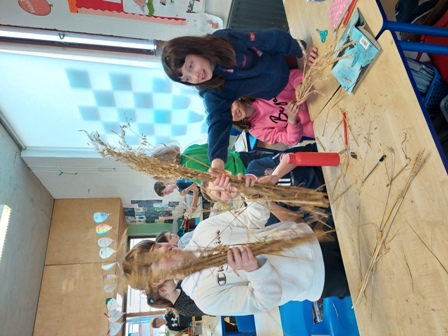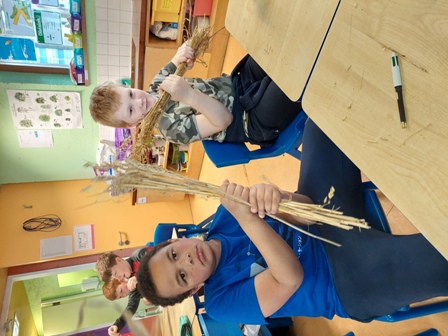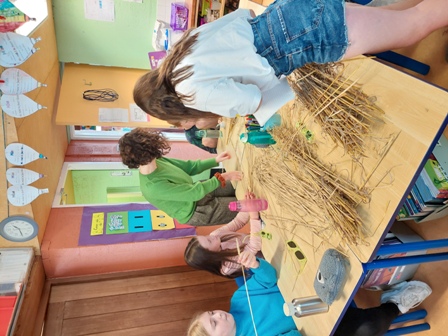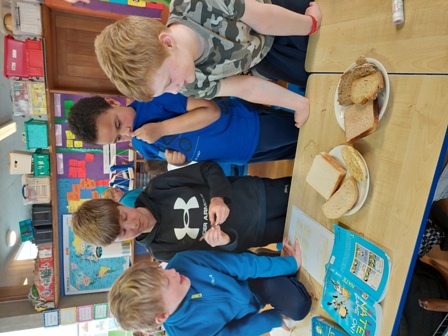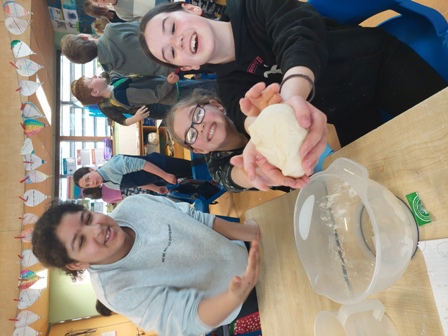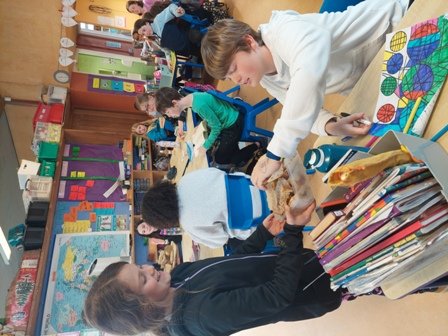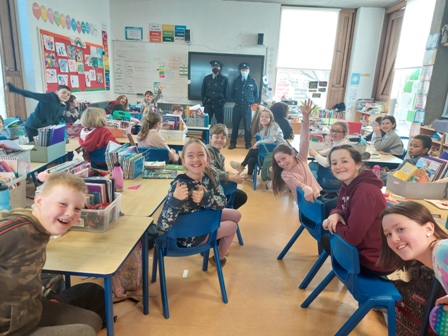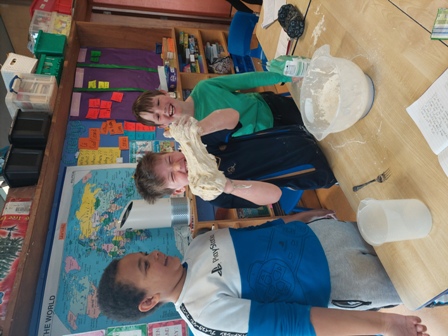 Rang 5
Last week was a busy week in Rang a Cúig.
We created climate change posters for art and it was fun.
We brought in food packets for 'Incredible Edibles' to show where we get our food from. We separated the packets into Irish food, Uk food, European food and others and put them on posters and hung them up.
We started our character profiles for 'Under the Hawthorn Tree', the classic class novel we've been reading for a week.
We learned all about The Great Famine in history which helped us understand the type of situation the characters in our novel were living in. 
We did our Irish reading with Rang 2 on Thursday after a two week break. It's really fun to spend time with them.
In PE, we did football and dodgeball. This is when we split the class into four groups and played against each other, it was really fun! :)
By: Tom C. and Daniel
This week in Rang 5 we finished 'Under the Hawthorn Tree' and we wrote a book review about it. We loved reading this book even though it was sad at times. As our theme this fortnight was the famine we learned about how modern famines happen. We also created our own interpretation of Paul Henry's 'The Potato Diggers'. 
We completed our Easter test in maths and brought our tests home to get signed. Everyone worked really hard. We also learned about 3D shapes this week. On Thursday our homework was to prepare some food for ourselves (with the help of an adult if needed!) This was a part of 'Incredible Edibles'. We also planted some seeds and potatoes that we are hoping will grow soon. 
We learned about Ramadan, the Islamic festival which started last Friday. It is when some Muslims fast from dawn to dust. They also try to be kind and donate to charity during this time. We have a half day on Friday and we are looking forward to our 2 week break. 
We would like to wish Julian the best of luck as he is heading to Spain and Greece for a few months. He will be joining us again for 6th Class though!
Thanks for reading our newsletter and enjoy the break!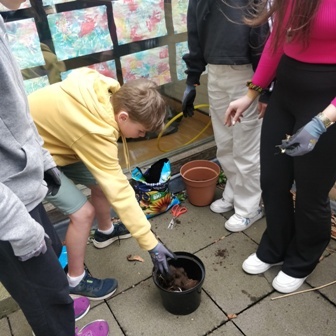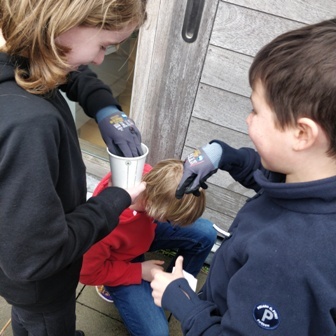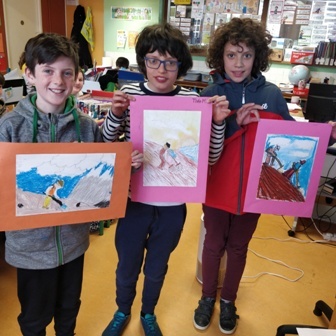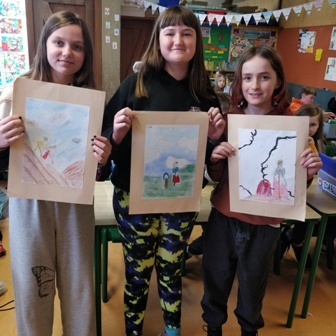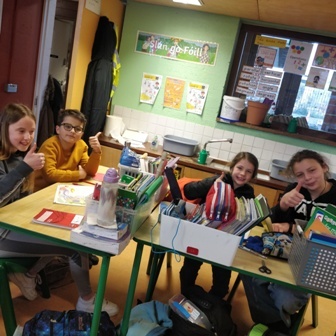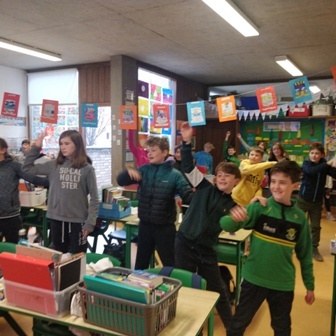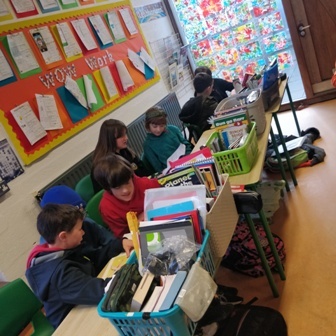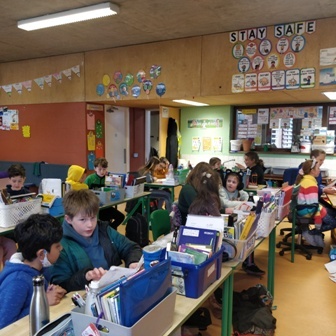 Rang 6
We have had a busy few weeks here in Rang a Sé. 
We have been practising and preparing for our musical 'The Wizard of Oz' which has been great fun. 
We have met our buddies a couple of times this week and have had great fun with them. 
We made butter and baked brown bread with them last week. Afterwards we all sat around and ate our brownbread, butter and jam. It was delicious. 
This week we organised an Easter egg hunt for the buddies. 
We wrote a rhyme for each group that would take them to their basket of eggs in Ranelagh Gardens. They were really excited and we had a great morning with them.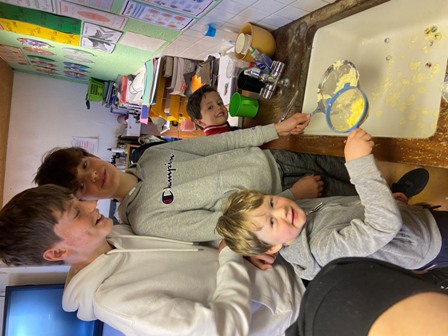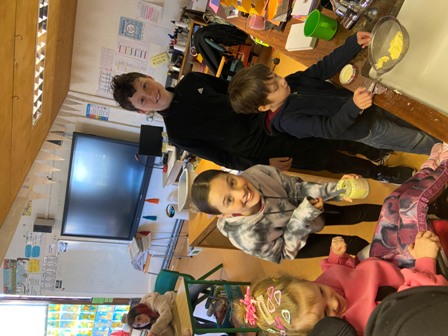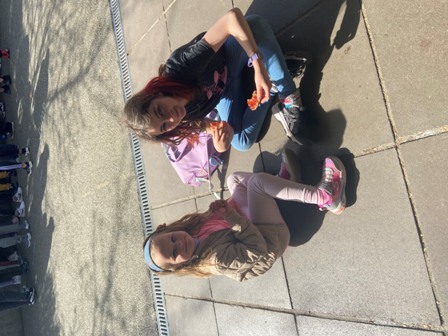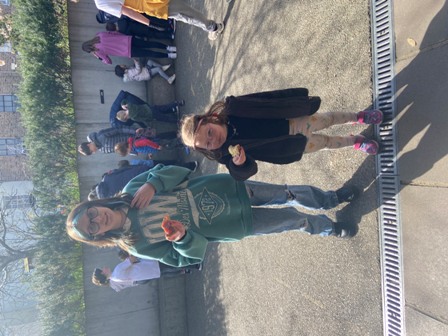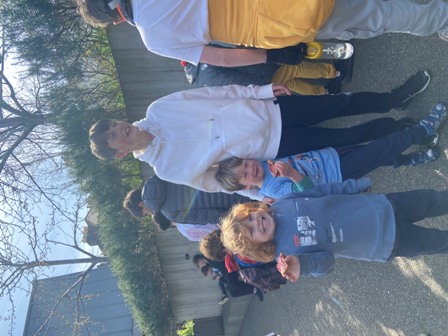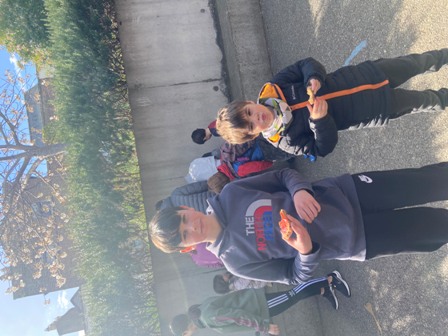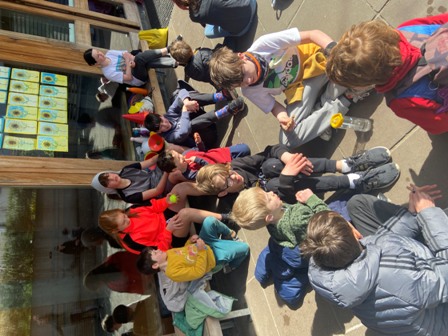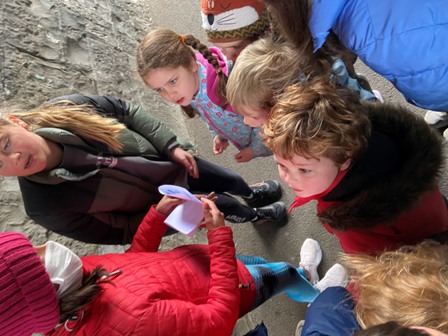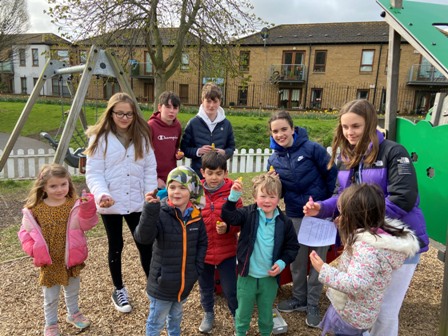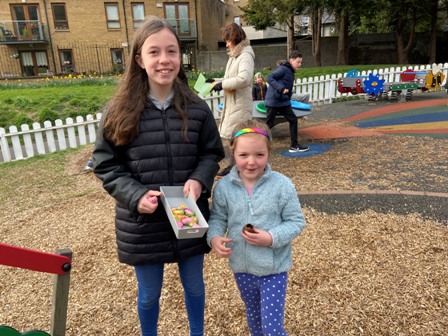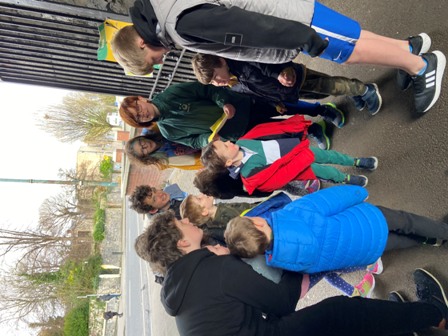 Ranelagh Multi-Denominational School, Ranelagh Road, Dublin 6, D06 Y658
Telephone/Fax: (01) 4961722 ● E-mail: secretary@rmds.ie
______________________________
Roll No. 19928Q ● Principal: Rosemarie Stynes