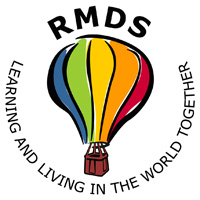 From the Principal's Desk….
A reminder that the Christmas Concert will take place on Tuesday, 20th December here in the school as follows:
9.30 a.m:     Junior Infants, Senior Infants, Rang 1 and Rang 2
11.00 a.m:   Rang 3, Rang 4, Rang 5 and Rang 6.
Our Christmas Fair is on this Sunday, 11th December. It really is our biggest fundraiser of the year! Please support it and bring along all your family and friends. It promises to be a great family day out – and a lovely way to get in the festive spirit! The RMDS Choir will be performing at 1 pm which promises to be a treat! 
The Parents' Association have kindly enabled us to have a whole school treat to the cinema this Wednesday, 14th December to see Matilda: The Musical. We will be leaving the school at 8:45 am, so please don't be late!!! We are very excited!!!
School will close for the winter holidays on Wednesday, 21st December at 12pm and reopen on Thursday, 5th January 2023.
Please check the RMDS Calendar on our website for all dates of upcoming events.
Cinema
Rosemarie
From the PA….
TWO MORE SLEEPS TO GO!!!
Our Christmas Fair is this Sunday, from 11am - 3pm. Bring your hats, scarves, gloves and wallets (!!). There will be mulled wine, hot chocolate, Santa, ALL the usuals AND a special visit from our beautiful school choir. A reminder about our proposed visiting times below: 
11am - 12pm - Junior Infants & Senior Infants

12pm - 1:30pm - 1st, 2nd & 5th Class

1:30pm - 3pm - 3rd & 4th class

ALL DAY - SANTA CLAUS!!!
A few last minute tips:
Enter the fair at the

side of the school, and not the back gate.

So the side closest to Linear Park. You will see us there if anyone gets lost! 

We are going to try to operate a cashless fair this year - so you can

buy tickets when you enter the fair, and use those tickets on each stall!

Don't worry, you can still use cash worst case scenario, we won't turn anyone or anything away!

Sunday will also be the last day you can buy Christmas trees. 

We are planning right now to host the fair outside however if the weather disimproves we will move this inside. 

Bring your teddies, dishes, baked goods (NO NUTS) and your festive spirit - including that jumper!
See you Sunday!
The Elves
From the Green Schools Committee....
We are promoting recycled Christmas decorations this Christmas! Don't forget to get your Christmas decoration made from recycled and/or reused materials into the school for this Monday, 12th December. We are SO impressed with the decorations that have come in already! All the decorations given to the Green School Committee will be on display in Rosemarie's office window next week!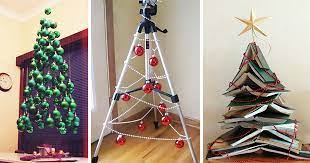 Green Schools Tips
Present Ideas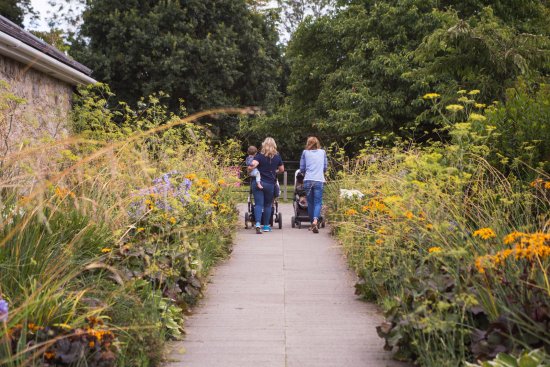 Physical presents have to be manufactured, shipped and warehoused, sold and then wrapped.
Unfortunately sometimes the present isn't appreciated and just put away.
Also, most of us have limited room for storing new things. Every cupboard and drawer is already bursting! So with this in mind, some present ideas:
Experiences

Sports Tickets

Theatre Tickets

Concert Tickets

Movie Pass

Restaurant Gift Card

Walking Tours

Scavenger Hunt

Dublin Bay Cruise

Classes

Cooking

Wine Tasting

Coding

Art

Dance

Gym

Yoga

Pilates

A Gift of Time

Babysitting

Helping with a Clearout

Car Washing

Garden Maintenance

DIY

Memberships

Annual OPW Heritage Card

Dublin Zoo Annual Card

Airfield Pass

Kilruddery Membership

Powerscourt Membership

Gym Membership

Swimming Pool Membership
Roland Ramsden
Andrea Scott
Green Schools Committee Parent Representatives
From the Student Council….
Hello everyone, we are here to remind you about our upcoming Festive Charity event.
This time of year normally marks our annual community effort to support vulnerable people and families in our area with a fundraising appeal.
On Thursday, 15th of December we are holding a Pyjama/Christmas Jumper Day where every class will be turning their classroom into a cinema for a few hours with a movie and popcorn!
Donations can be made online from today using our website. You can click on the link or go to www.rmds.ie. All funds raised will be split between the two charities we have chosen to support this year which are Saint Vincent de Paul and The Irish Red Cross - Pakistan Flooding Appeal. They are two really worthy organisations and your support is really appreciated.
A little bit about the two charities…
St Vincent de Paul - St. Audeon's Conference
We are a small conference of 6 people operating in the South Inner city of Dublin. We deal with people in need due to arrears on rent or utility bills and generally support people finding it difficult to make ends meet in these challenging times. Our client base is ever increasing due to the energy crisis.
We also notice an increase in the number of people in homeless accommodation requesting assistance. We provide people with food bags on a bi-weekly basis. We strongly support Education in Primary and Secondary school and critically those who would aspire to 3rd Level but whose family circumstances would make this impossible. In such a case we would offer continuing support through regular contact and encouragement.
Any support given generally is advanced only after meeting with the applicant concerned and having satisfied ourselves of their circumstances and need. We also support the local National School and liaise with the school management in relation to their most urgent needs.  Last year thanks to our fundraising appeal we distributed toy gifts and food vouchers and we anticipate this year that the families we serve will be more dependent than ever on what we can provide.
We appreciate any donation received and we guarantee that the entirety of the money raised will be given to the people we support. In particular all donations received will be used as part of our Christmas assistance and into the new year.
Irish Red Cross - Pakistan Flooding Appeal
Monsoon rainfall - nearly three times higher than the past 30-year average - are causing uncontrollable flash floods and landslides across Pakistan. A third of the country risks to be left underwater.
Ravaging floods have displaced over 3 million people while damaging almost one million homes across the country. More than a thousand people have died.
Livestock and crops have been wiped out. The floods are causing earthquake-like destruction to Pakistan's infrastructure, with thousands of kilometers of roads and bridges destroyed.
It's a race against time and help is urgently needed to deliver emergency shelter, food, safe drinking water, and health care to the people of Pakistan.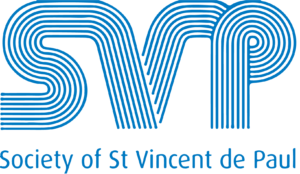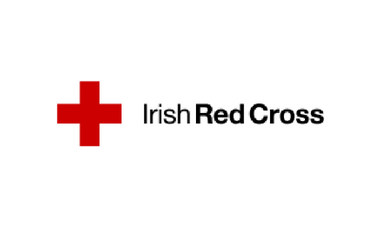 Ranelagh Multi-Denominational School, Ranelagh Road, Dublin 6, D06 Y658
Telephone/Fax: (01) 4961722 ● E-mail: secretary@rmds.ie
______________________________