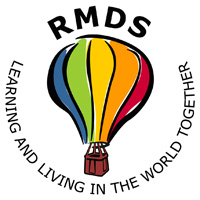 SCHOOL NEWS in Brief…..
 15th  January 2015
 From the Principal's desk:
 Extra curricular activities have now started and most classes are full. Any enquiries to the office. Any outstanding monies should be paid directly to the extra curricular teacher.
 Dogs
Thank you for ensuring that dogs are kept outside the yellow zigzag lines at the back gate.
 Be on time
We have improved this week…but we still have lots of families who are not in school early enough. Please keep up the efforts to get here on time. The gate is open a few minutes before 8.30am to allow everyone to get to the classrooms for 8.30am, the formal start of school. I expect that everyone should be in the classroom and well ready for the start of formal lessons at 8.50am. Class teachers will remind parents of children who need to be in earlier over the next week or two.
Absence
All absences from school must be accounted for. Please ring the school or email the office (secretary@rmds.ie) on the first morning of absence.  For absences longer than one day, please send a note or an email, so that we have a written record.  There are blank notes in the homework journal that can also be used for this purpose.
 The Green Schools committee is back in action – watch this space for news of our latest competition ….
 From the PA:
Happy New Year to all!  The PA is delighted to kick off the New Year with our very popular RMDS Movie Night for children in Junior Infants to Rang 4.   Please keep an eye out for the posters which will go up next week advertising the movies.  Details will also be emailed via class reps.  Movie Night will take place on the 6th February with films starting at 7pm.  Tickets will go on sale at the school gate from Tuesday 27th January.  Please note that there is a limited number of tickets available for each movie and the tickets do sell out quickly!!
The PA is hoping to plan a few additional events into the school events calendar this year - fun times ahead!!  Watch this space - more details to follow....!!!
085-1156506
The Midterm Camp will run from (16th February – 20th February 2014) from 8.30 – 2.00.
Childcare 2pm – 6pm (CHILDCARE EXTRA)
€70 per child/ €110 for two siblings
Application must be returned by the Wednesday 11th February.
Places are limited.
Fees must be paid by Thursday 13th February. All cheques should be written out to RMDS Childcare.
Parent/Guardian Contact Info
 
 
 
Name
 
Address
 
 
 
 
 
Home Phone
 
Mobile Phone
 
Special Needs/allergies
 
 

 

 

 
Child Info
 
Details of child(ren) for whom you are applying
 
                           

 

 

 
Name
 
Class
 
 
 
 
 
 
 
Information from Caroline Percival on 085-1156506 or email childcare@rmds.ie