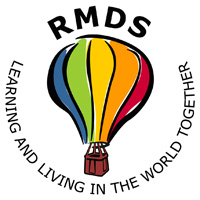 SCHOOL NEWS in Brief…..
29th January 2015
From the PA:
RMDS Cinema Night - ticket sales have been fantastic for the forthcoming RMDS Cinema Night - so thank you to all in advance for supporting this event! We are looking forward to a fun evening on 6th February next.  If any parents would like to volunteer to help out on the night - please email avrilwhelan@hotmail.com. Thank you.
A reminder that all children must have a responsible parent or guardian in the school throughout the Movie.  Refreshments will be available!
The PA are planning a separate event for 5th and 6th class in place of the cinema event . . . details to follow!!
This week the PA enjoyed squeals of delight as the Pub Quiz 2nd Prize was dropped into Rang 2.  Rang 2 chose to use their prize money for the purchase of 11 new board games for the classroom!  Well done again to the parents of Finn and Michael who won this prize for the class.
See you at Cinema Night!
MID-TERM CAMP
Last few places available for the RMDS February midterm camp – see below
085-1156506
The Midterm Camp will run from (16th February – 20th February 2014) from 8.30 – 2.00.
Childcare 2pm – 6pm (CHILDCARE EXTRA)
€70 per child/ €110 for two siblings
Application must be returned by the Wednesday 11th February.
Places are limited.
Fees must be paid by Thursday 13th February.
All cheques should be written out to RMDS Childcare.
Parent/Guardian Contact Info
 
 
 
Name
 
Address
 
 
 
 
 
Home Phone
 
Mobile Phone
 
Special Needs/allergies
 
 

 

 

 
Child Info
 
Details of child(ren) for whom you are applying
 
                           

 

 

 
Name
 
Class
 
 
 
 
 
 
 
Information from Caroline Percival on 085-1156506 or email childcare@rmds.ie